Secret doors to bars around NYC - revealed
NYC hides amazing bars in the most unassuming of places.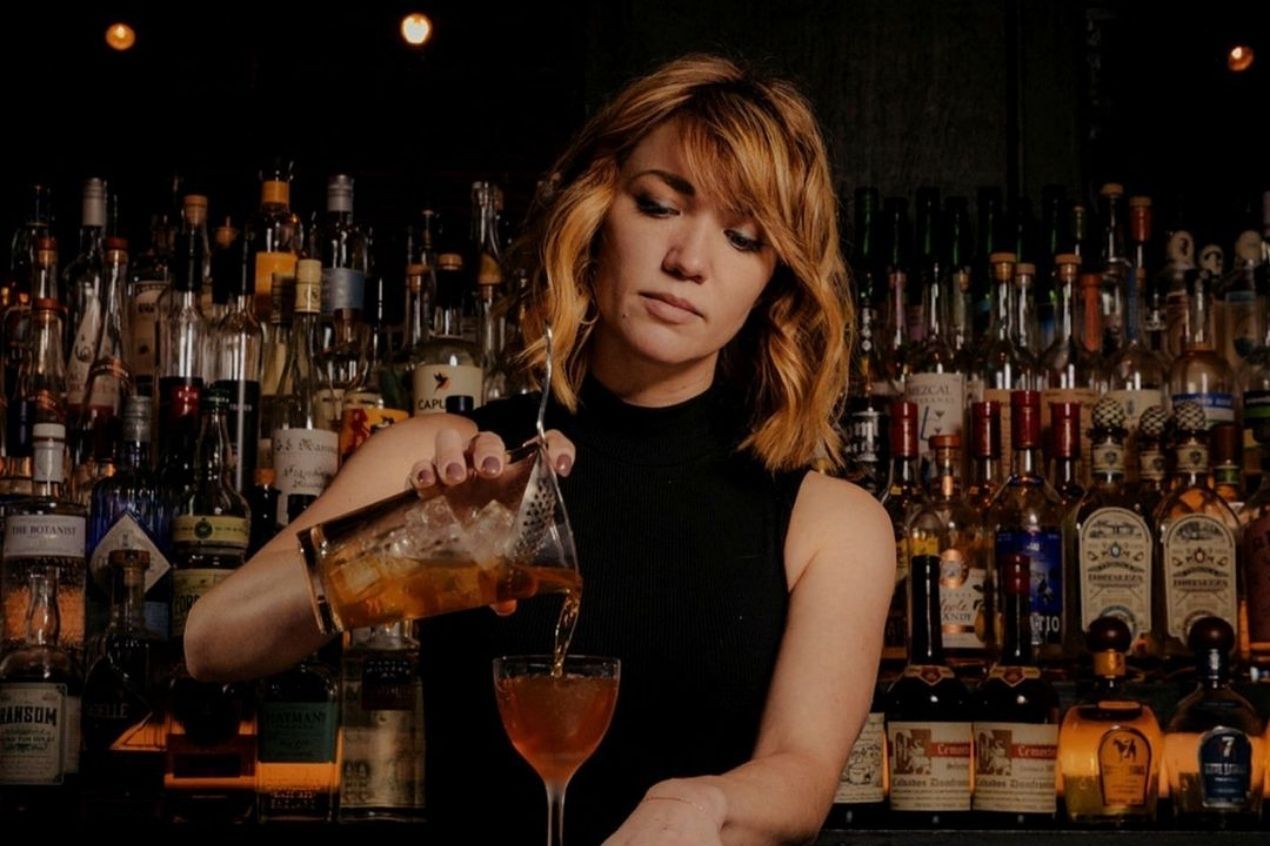 The last time speakeasy-style dens became coveted in New York City was around 2007 when PDT, aka Please Don't Tell, launched in the East Village and kicked off a spate of new bars with increasingly elaborate hidden entrances. The throwback to the Prohibition-era establishments is once again in vogue, but luckily they're less ostentatious, more chill, and most importantly, serving outstanding cocktails. Here's where to hide while nursing a drink in the city.
Angel's Share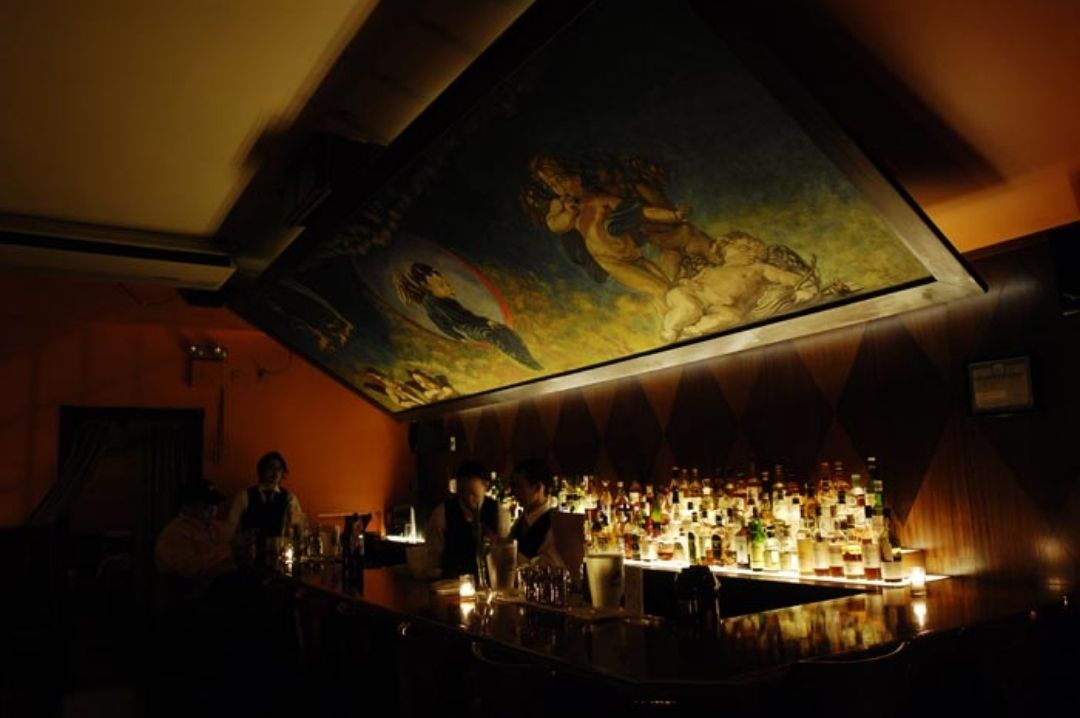 Angel's Share, Source Facebook
This speakeasy is even more beautiful during the winter when you can sit in the warmth as you watch the snowfall just outside the window. Angel's Share has a cozy atmosphere behind an unmarked wooden door inside the East Village Japanese restaurant Village Yokocho. Each drink is unique, and all are worth trying; like the April in Paris (sauterne, St. Germain, champagne vinegar, tomato water, and lemon) or the Bitches Brew (Irish whiskey-based homemade bitter chocolate, liqueur, hot milk, Madagascar vanilla cream, and star anise). Drinks made with luxe Japanese whiskies are available alongside other globe-trotting fare.
Angel's Share has been around much longer than PDT, though it has only more recently earned its deserved praise. There is soft jazz music playing, and the drinks are served with flair. Although this place can get crowded, once you get a seat, you will enjoy your time here.
Location - 8 Stuyvesant St, New York, NY 10003, United States
Attaboy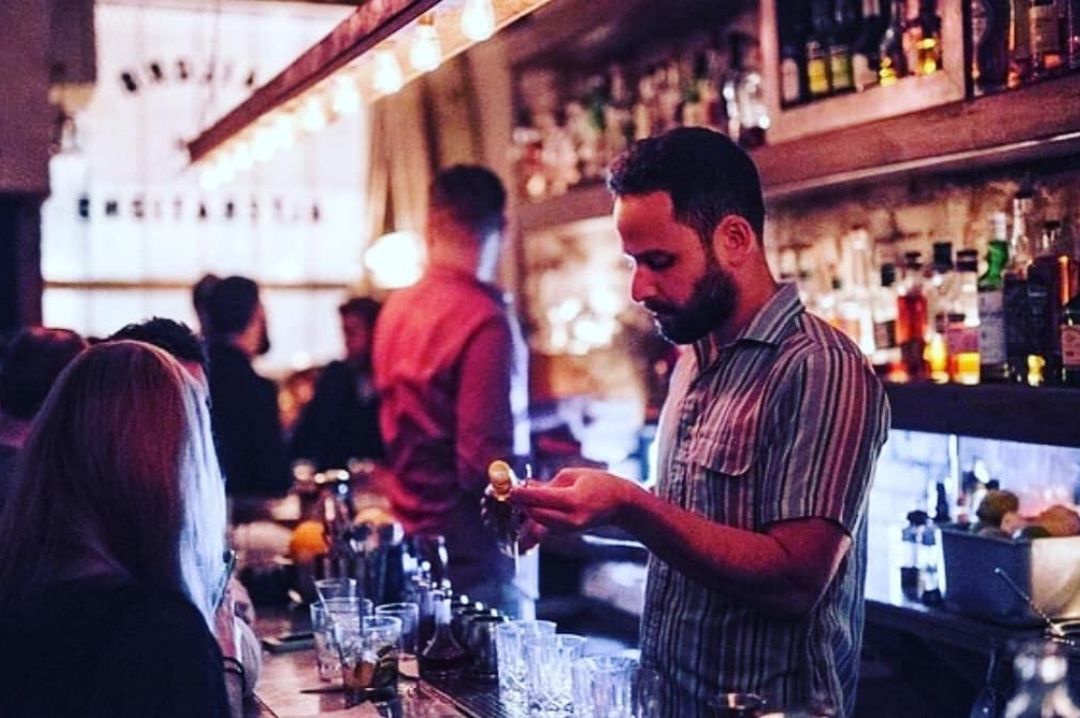 Attaboy, Source Instagram
Formerly known as Milk & Honey, the bar on 134 Eldridge Street has been reinvented as Attaboy since 2012. With no menu to pick a cocktail from, you will have to tell the bartender what you're in the mood for and trust that they'll whip up the perfect drink for you. To get in, you will have to ring the doorbell at the regular gray metal door you come across that simply has the letters "AB" on it. The tiny Attaboy, with only bar seats and three booths, does justice to the old Milk & Honey space. Ring the bell on the unmarked door to get in, though a line on the weekend will give away the gimmick.
Location - 134 Eldridge St, New York, NY 10002, United States
Dear Irving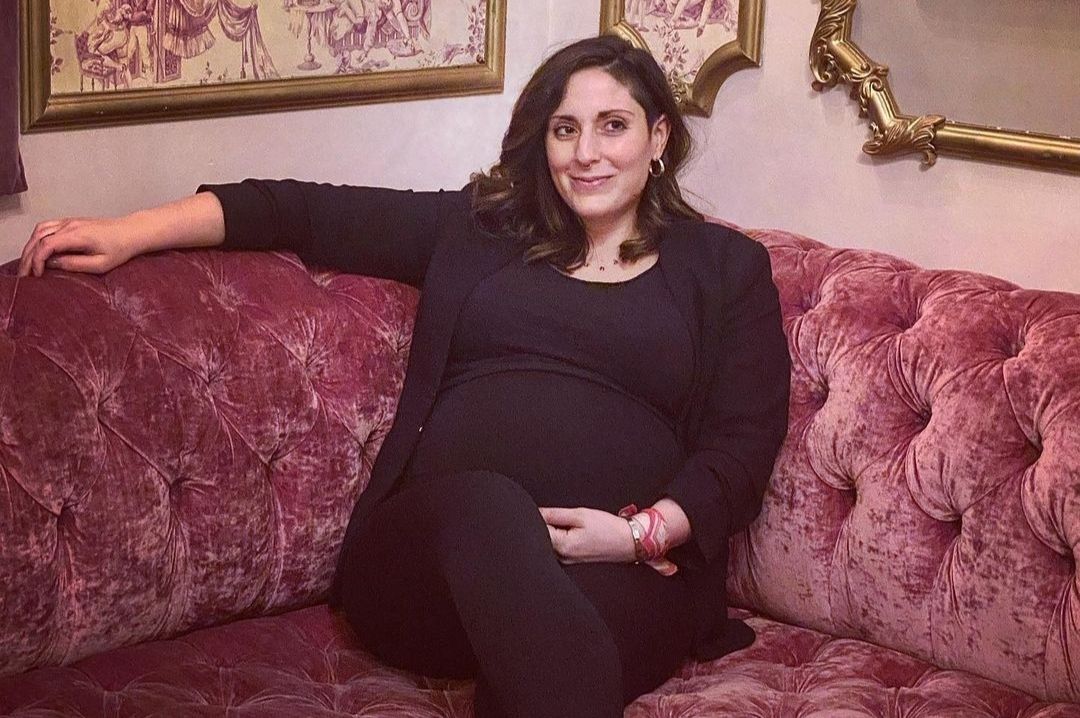 Dear Irving, Source Instagram
Launched in 2014 by the same team behind Raines Law Room, Dear Irving, is inspired by Woody Allen's Midnight In Paris. To wit, Belgian interior designer Delphine Mauroit has conjured a fantastical trip through time across four themed rooms. Buzzers at each table summon servers (another novelty borrowed from Raines). NYC bar doyenne Meaghan Dorman is responsible for the ambrosial cocktails – the Whiskey Business has a smoked pepper pop, while the Butler Service has lingering notes of almond, raisin, and chocolate. Dorman's drinks are matched by equally divine small bites, such as the Croque Monsieur Irving, a decadent affair of black truffle mornay sauce, and the bar's fiery take on deviled eggs, with curry mayonnaise and ancho chili powder.
Location - 55 Irving Pl, New York, NY 10003, United States
Please Don't Tell (PDT)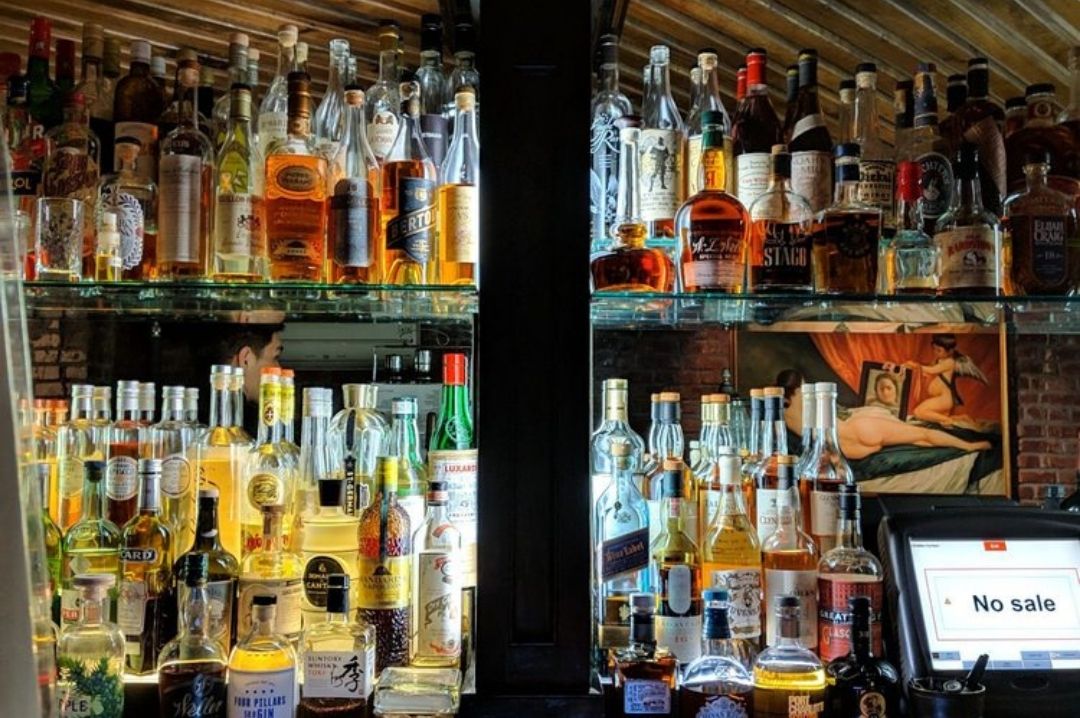 PDT, Source Yelp
The entrance to this taxidermy-strewn salon, Please Don't Tell, is hidden behind an old phone booth inside Crif Dogs. Pick up the receiver, and a hostess opens the back wall of the booth. Inside, a team of barkeeps offers thoughtful cocktail creations. The staff is happy to talk you through any libation on the menu or suggest a Haute dog brought in from next door. It's that kind of dedication that makes getting in worth the effort. Loose lips mean that the secret's out, so best to call ahead (from 3 pm) to secure your spot. Once inside, you need to go to the phone booth to call the bar. A hostess will greet you on the other side to walk you through to the bar. The bar has a cool vibe with dim lighting and solid brick walls.
Location - 113 St Marks Pl, New York, NY 10009, United States
Blind Barber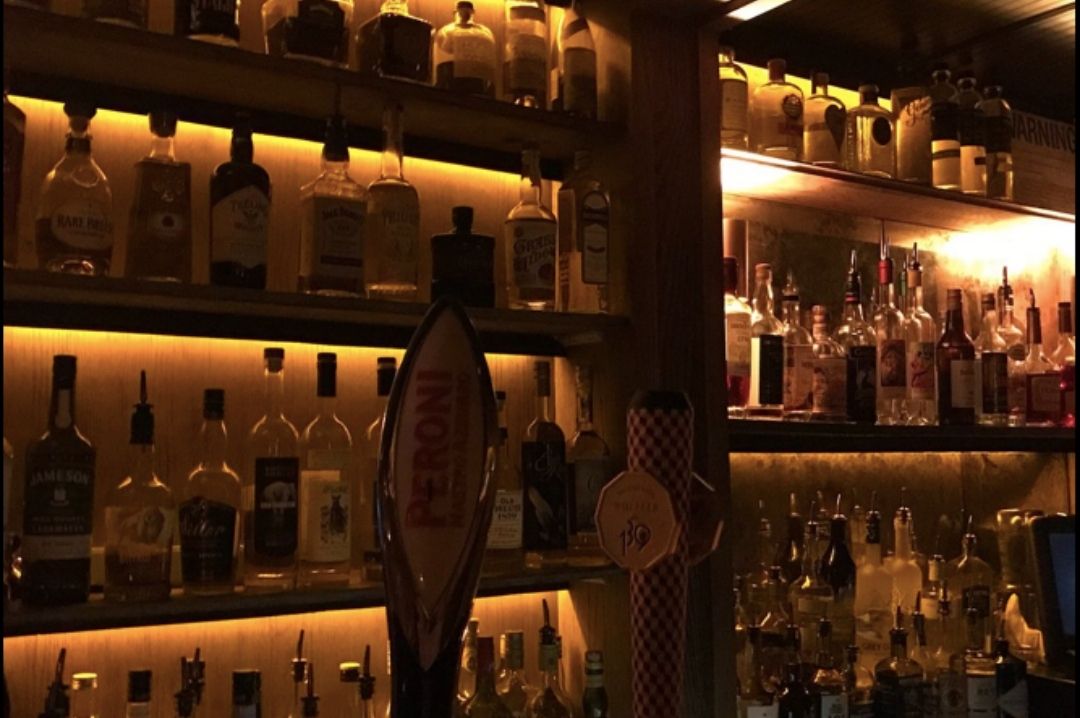 Blind Barber, Source Tripadvisor
This one's a fun place if you're looking to dance your legs off. Located through a daytime barbershop in Alphabet City, behind a sliding wooden door, you'll find a small bar with fabulous drinks and good music. While you might dismiss this spot as just another trendy hair salon, the well-groomed gents who go here for a trim on the regular will tell you that there's more to Blind Barber than buzz cuts and close shaves. Head to the back for a stiff drink and you'll see. Try a refreshing sip like the Batman—made with gin, St. Germain, cava, and mint. If you like sweet cocktails, go for the Strawberry Fields (Stoli, honey, lemon, strawberries, and parsley), though be prepared to wait as the bartenders take their time to get it right.
Location - 339 E 10th St, New York, NY 10009, United States
Employees Only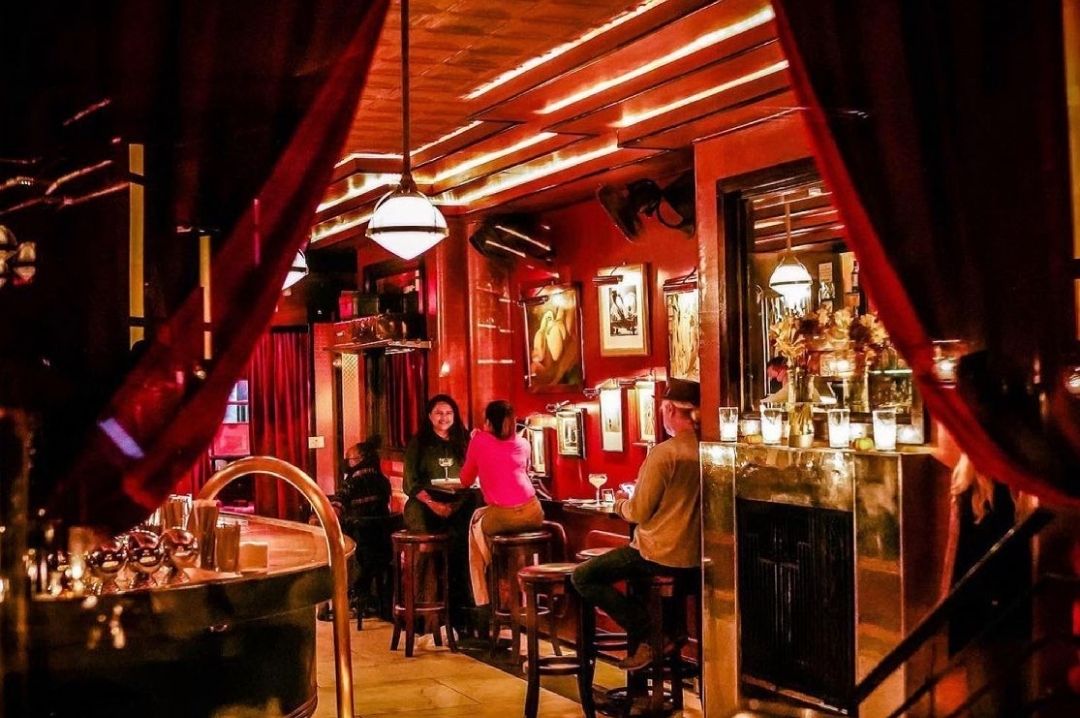 Employees Only, Source Facebook
The New York design clique's answer to Milan institution Bar Basso, this Prohibition-style watering hole is fronted by a fortune-teller's lair (just lookout for a red neon psychic sign). Established in 2004 by five industry friends and since expanded to other global locations including Miami and Singapore, the perpetually packed West Village haunt has stood the test of time, thanks in part to its worldly art deco interiors, conceived by Alex Locadia, and world-class cocktails, including EO's famed riff on a Manhattan. The adjoining restaurant offers a New American menu with an Eastern European twist, a nod to executive chef Julia Jaksic's Croatian heritage. The kitchen is open until late – we recommend the bone marrow poppers with bordelaise – but stay long enough, and the bar serves up a gratis nightcap of homemade chicken soup that will see you through the early hours of the morning. Of all of the city's craft cocktail joints, Employees Only is among the most populist, with enough nerd-baiting tipples on the menu to please aficionados without alienating everyone else.
Location - 510 Hudson St, New York, NY 10014, United States
Beauty & Essex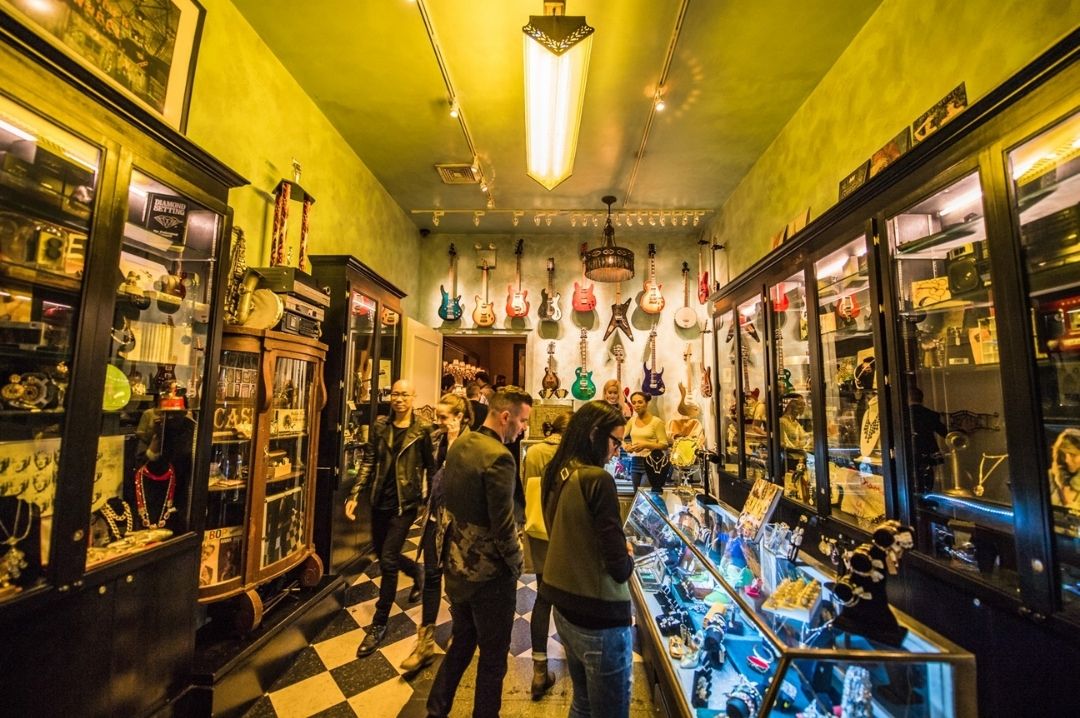 Beauty & Essex, Source Facebook
To access this 'secret' spot, guests must enter a pawnshop, replete with a saxophone, boom box, quirky artifacts, vintage treasures, and an eclectic array of 'one-off' pieces of jewelry, including a 'returned' engagement ring. Once inside, you're spoiled for choice, with four dining rooms (one private), two bars, and a lounge. It's worth a look up, too: a 20ft oval skylight crowns the main dining room, while the lounge features a striking pearl chandelier that reaches from wall to wall. Another room is covered with 1,000 carved wood panels, inspired by a vintage jewelry box design. The women's restroom boasts an artfully decorated salon, complete with French sofas, antique perfume bottles, and a private bartender pouring complimentary bubbly. Earl the Pearl – vodka, earl grey tea, lemon, and mint syrup is worth trying.
Location - 146 Essex St, New York, NY 10002, United States
Apotheke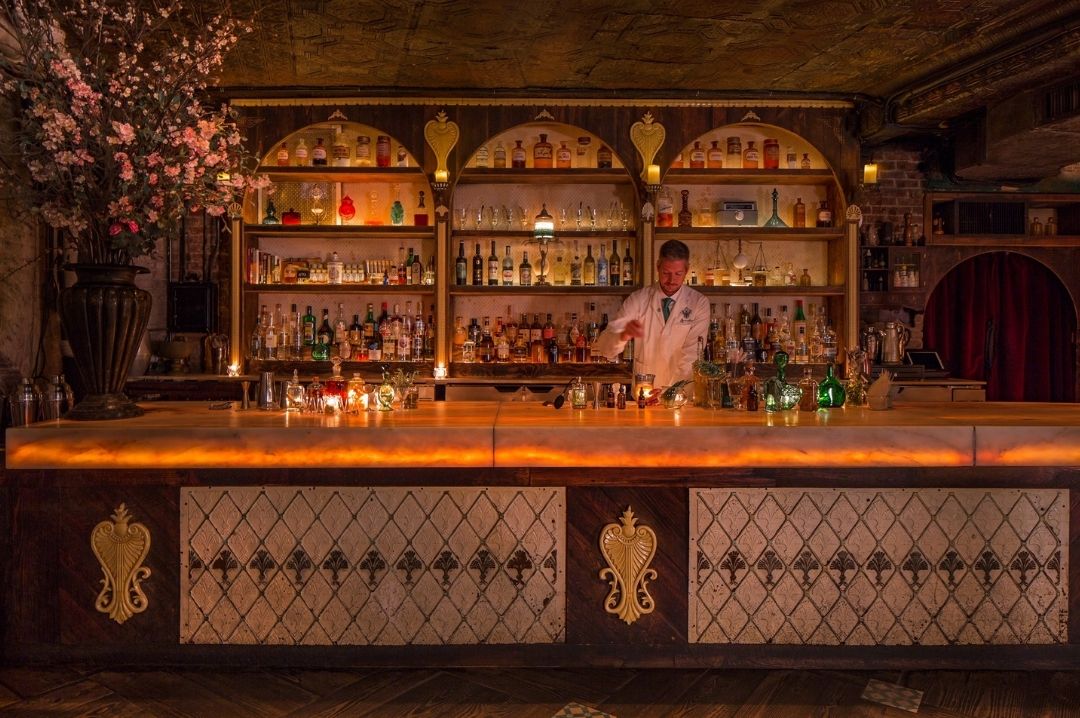 Apotheke, Source Facebook
A popular fixture on Chinatown's drinking scene since 2008, Apotheke is just what the doctor ordered. Owner and designer Christopher Tierney envisioned an opulent antique interior that calls to mind European apothecaries and 19th-century Parisian absinthe dens. A 35ft Carrara marble bar sets the scene for mixologists (so-called 'Apothekers) in pharmacist-style apparel to dole out spirit-lifting cocktails – the 'prescription list' ranges from aphrodisiacs to euphoric enhancers and more. Drinks here are infused with organic produce, exotic herbs, fruits, and botanicals – and who can argue with the healing powers of the Swiss Mistress, a stress-relieving blend of mezcal, chamomile, fresh mint, cactus, lemon, and honey? Surely not us.
Location - 9 Doyers St, New York, NY 10013, United States
Patent Pending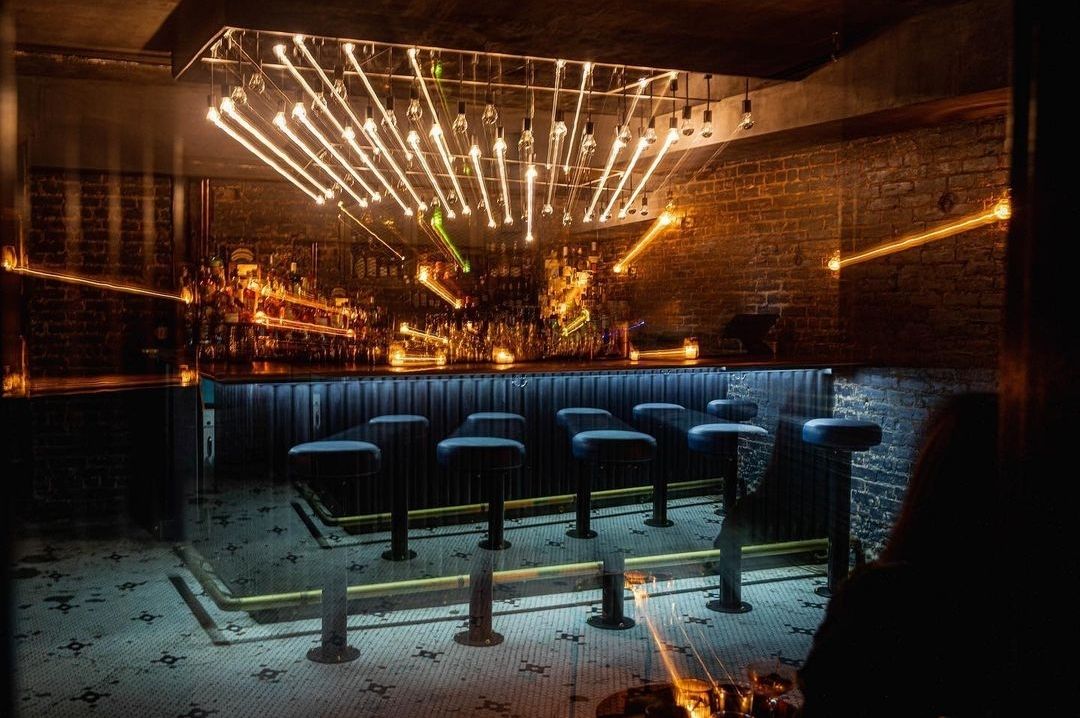 Patent Pending, Source Instagram
In the back of a coffee shop in NoMad (called Patent Coffee), you'll find the Tesla-inspired speakeasy, Patent Pending. This radio-themed speakeasy in the Radio Wave Building's cellar executes its concept with a menu sorting drinks into four categories: energy, frequency, vibration, and descent. Each drink is illustrated and described in painstaking detail, like the "Light Me Up," with bourbon, Jamaican rum, mango black tea, amaro, yellow chartreuse, Sichuan peppercorn, lime, and pineapple. It ends up being a complex drink with layered flavors. During the day, the space is a coffee shop with specialty grab-and-go coffee, nitro cold brew, pastries, cookies, and chia parfaits.
Location - 49 W 27th St, New York, NY 10001, United States
Death & Company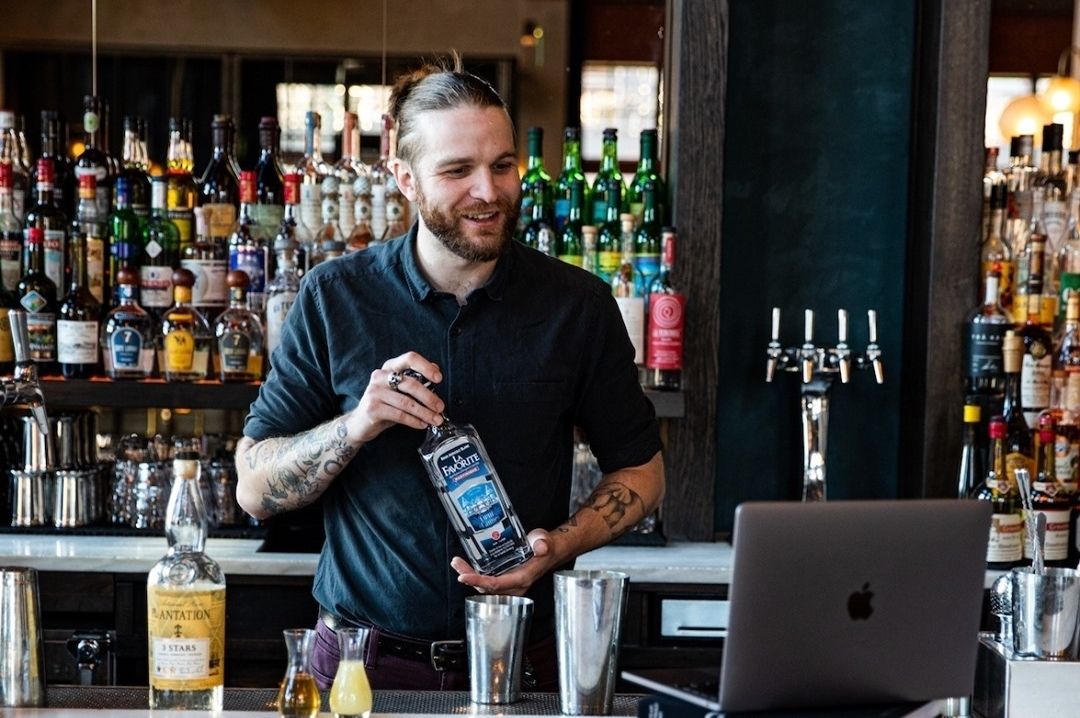 Death & Company, Source Instagram
Opened on New Year's Eve 2006/07 in Manhattan's East Village, Death & Co quickly became a cocktail institution, owed greatly to its staff of incredible bartenders. In 2010, Death & Co won Best American Cocktail Bar and World's Best Cocktail Menu at the Tales of the Cocktail Spirited Awards. Death & Co continues to receive worldwide recognition as a cocktail industry leader.
Death & Company is a classy and elegant speakeasy with Gothic flair. Paired with dim lighting and a generally dark and moody vibe, this bar does everything to create the ideal speakeasy experience. With a diverse selection of spirits, there is something for everyone. If regular bars that serve typical shots and beer bore you, this is the place to go, as you can have some of the most inventive cocktails here. It is more of a sit-down place than a stand-up bar crammed with people. For cocktails, you can try Cyclorama made from TyrConnell Irish Whiskey, Lemorton Calvados, Reisetbauer Hazelnut Eau de Vie, Alvear Pale Cream Sherry, Créme de Cacao.
Location - 433 E 6th St, New York, NY 10009, United States
Header image: Death & Company, Source Instagram
South San Francisco Conference Center, 255 South Airport Boulevard, South San Francisco, CA 94080, United States.
Register Now
South San Francisco Conference Center, 255 South Airport Boulevard, South San Francisco, CA 94080, United States
Register Now