The Best Beer Bars to Visit this Summer in NYC
Whether you like drinking a flight of craft beers or chugging from a glass at a beer garden, New York has a beer for every taste.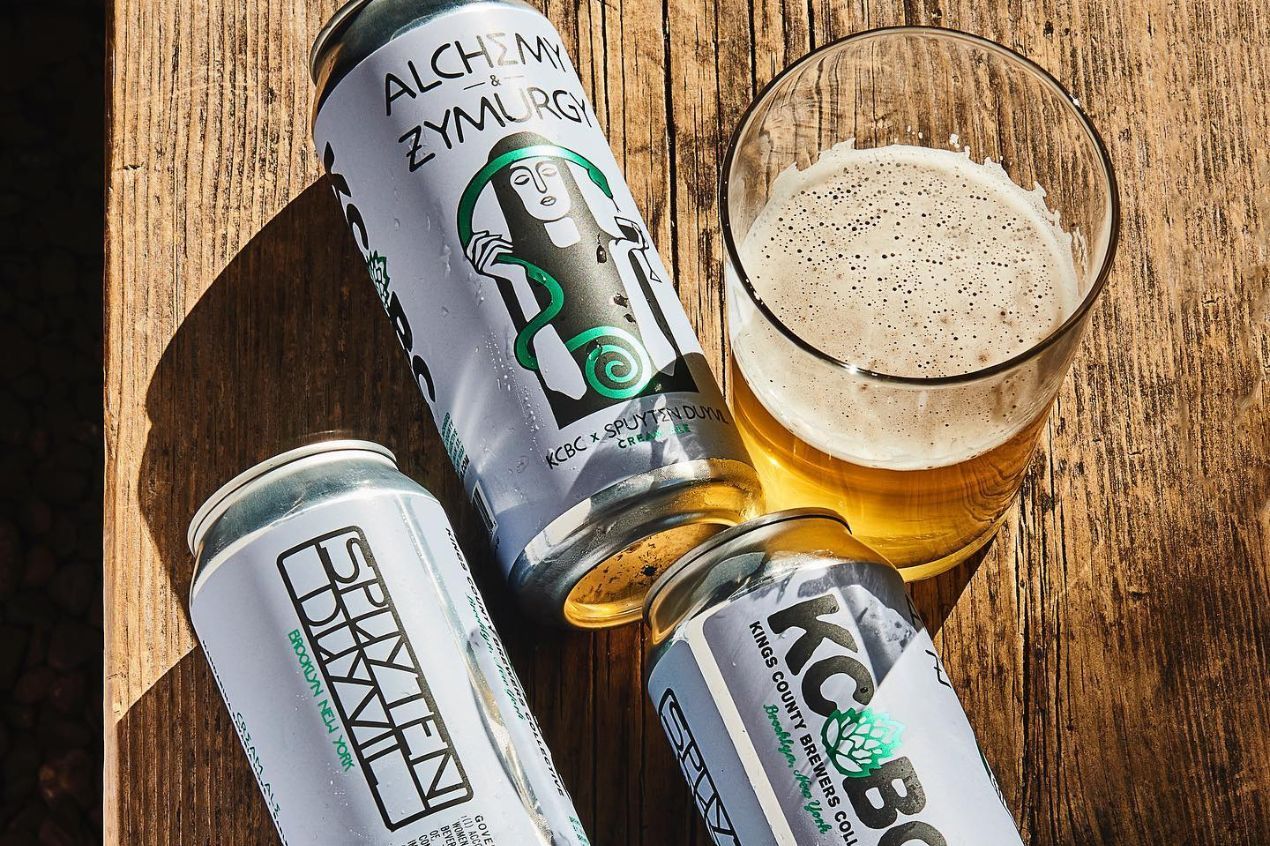 Six years can make a significant impact on a city's bar scene. The Craft NY Act of 2014 made it more profitable to operate a brewery in New York state, triggering a chain reaction that resulted in hundreds of local microbreweries – and plenty of NYC bars dedicated to displaying them.
Local breweries today have large beer gardens, age-old dive bars, and numerous taprooms dedicated to pushing customers toward rare and polished microbrews – some regional, some global.
Drink your way through the list of taprooms with local brews, unique pubs with hard-to-find beers, and amazing places to bring a date- just ensure that you eat some bar food to soak up all those beers.
Talea Beer Taproom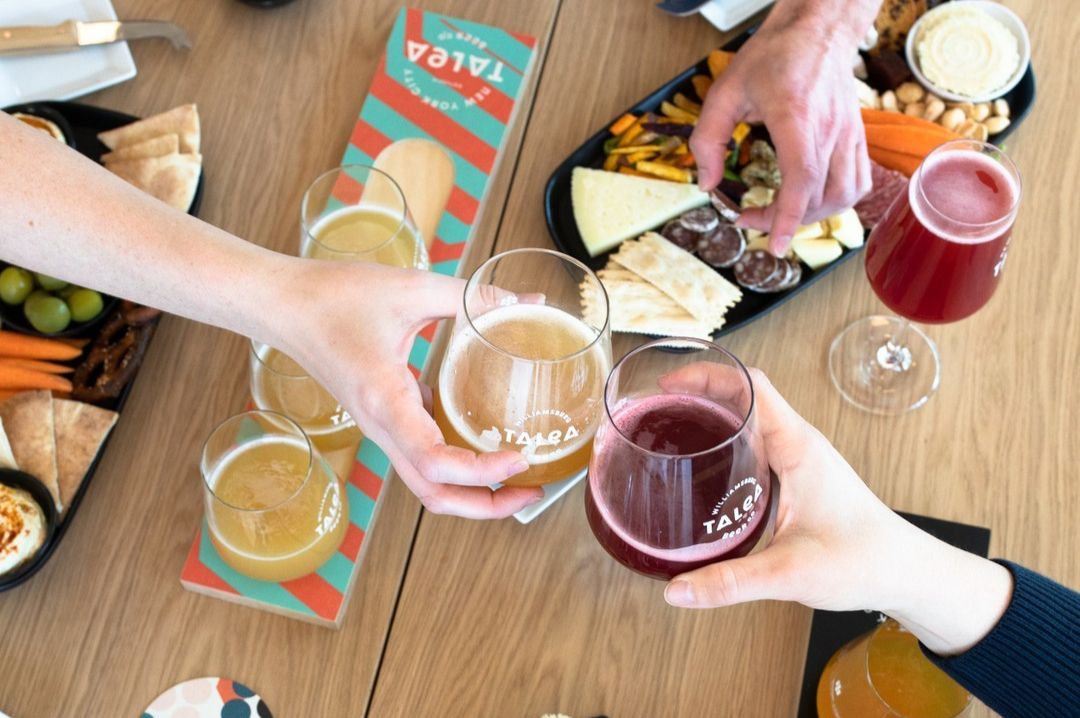 Image Source- Talea Beer Taproom
In March 2021, this woman-owned brewery launched its first taproom in Williamsburg. They serve refreshing, summer-like, fruit-forward beer along with cocktails, wine, and snacks in the evenings and coffee and tea in the mornings.
Tara and LeAnn saw an opportunity to reach a larger audience and founded TALEA, producing "easy-drinking beers, possibly to replace that glass of rosé". If you enjoy fruity, sour beers, this is the right place for you, although they also have hazy IPAs, pilsners, and lagers. If you can't decide, try the tasting flight, which includes four 4-oz. glasses for $20. On Saturday mornings, join them for taproom yoga, followed by a post-flow brew.
Address:
87 Richardson Street
New York City11211
Craft Culture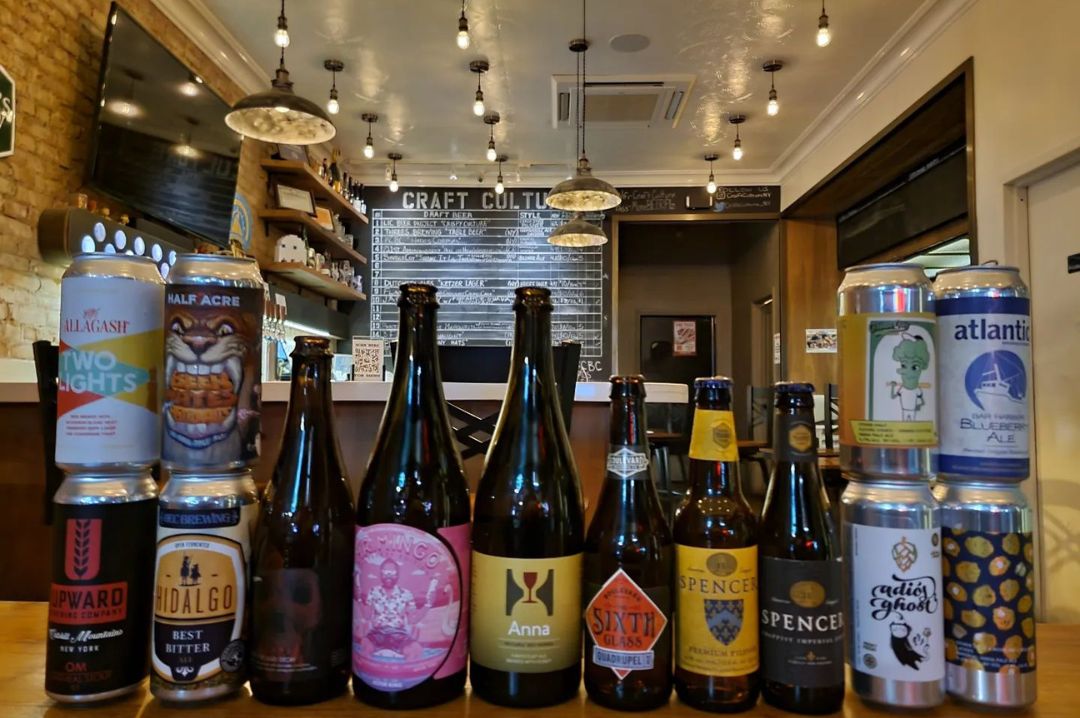 Image Source- Craft Culture
Craft Culture's taproom tries to educate its guests about, you guessed it, craft beer culture. With 16 taps and a fully stocked fridge, this Queen's attraction offers visitors a selected range of unique beers like KCBC "Deadpoodle" New England IPA, you can experience the tropical notes of ripe mango, tropical lychee, pithy tangerine, and lemon meringue pie in your mouth. They mainly focus on local and domestic brews you may not be familiar with.
You can not only enjoy their beer in-house but also at the comfort of your own house as you will get single bottles and cans, four-packs, six-packs, draft beer in growlers or mason jars, along with delicious dishes from their food menu. While introducing guests to new flavors, we aim to provide a friendly, easy-going environment that is approachable and welcoming to everyone from the most inexperienced beer newbie to the most experienced beer nerd.
Address:
59-04 Myrtle Ave,
Ridgewood, NY 11385
Peculiar Pub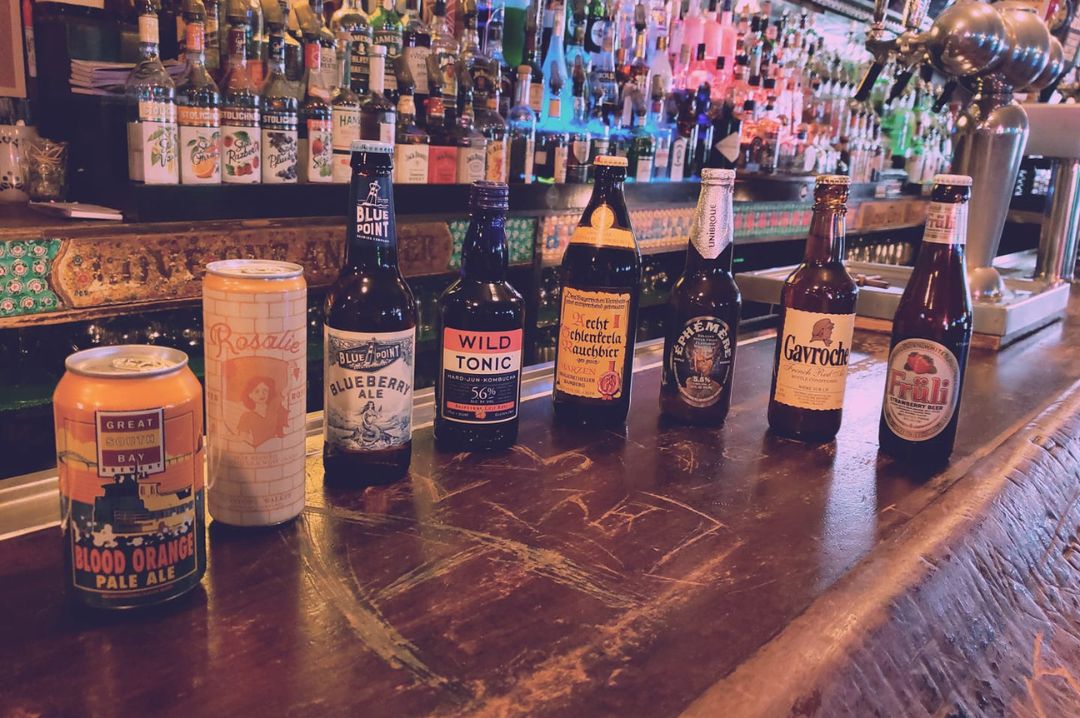 Image Source- Peculiar Pub
As far as legacies go, Peculier Pub is definitely a pioneer among NYC's craft beer pubs. Peculier, which opened over 30 years ago, preserves the heritage of old-school beer taverns, with 27 beers on tap and over 350 bottles. The bar, located in the Village, is frequently packed with crowds of NYU students who appear to blend in well with the dark, slightly seedy tavern ambiance, drenched in neon beer signs.
Peculier has a large menu but it is quite basic so you will not find many difficult variations. You will not only get draft beers like Guinness Dry Irish Stout but bottles of beers from larger and more popular breweries from all over the world. There are also canned beers which are always a win like New Belgium Fat Tire, All Day IPA, and many more when you don't feel like drinking too much or just want to drink can beers.
Address:
145 Bleecker Street
New York 10012
Threes Brewing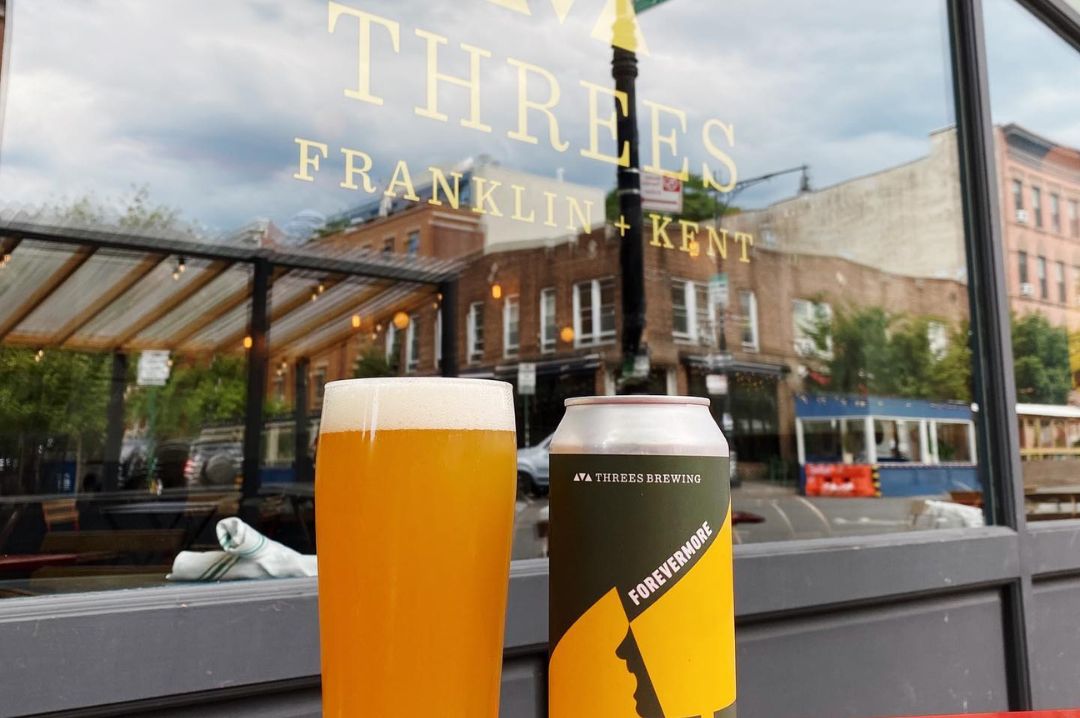 Image Source- Threes Brewing
It's not surprising that three hops-obsessed friends would turn a 5,000-square-foot warehouse into a brewery. It becomes more uncommon when that concept expands into a bi-level beast with a bar, an event space, and, of all things, a coffee shop. The unexpected alliance is led by Sycamore cofounder Justin Israelson, entrepreneur Joshua Stylman, and lawyer Andrew Unterberg.
Their versatile space spreads over concrete floors and features all the whitewashed brick and wooden furniture you'd expect from a Brooklyn bar, as well as draft beers and cocktails you wouldn't imagine. The brewery's beers are tapped from 30-keg tanks behind the bar, including the Threes SFY (formerly double IPA Superf*ckingyawn ($20)), which is bursting with fresh, grassy hops and just enough malt to balance a crisp pineapple-mango finish. You can also ask for Threes Barrel-Aged Incredulous Laughter which has buckwheat honey sourced from Swarmbustin' Honey in West Grove, PA. The beer was aged in red wine barrels. Incredulous Laughter is a beer that is strongly tied to the land due to the use of locally obtained, unique ingredients.
Address:
333 Douglass Street
Brooklyn, NY
Spuyten Duyvil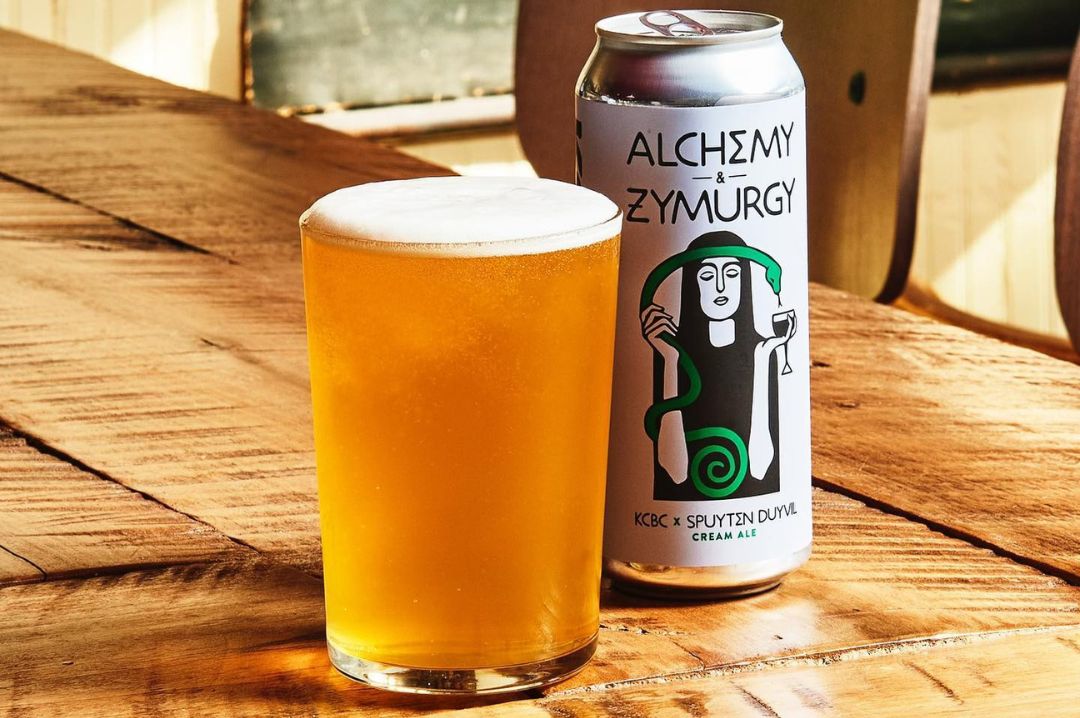 Image Source- Spuyten Duyvil
Tired of soapy skittles-flavored sour beers and quintuple IPAs? We, too, to be honest. Spuyten Duyvil in Williamsburg specializes in Belgian beer, so you can proceed with confidence without fear of unintentionally ordering alcoholic Gatorade.
Spuyten Duyvil, located in the heart of Williamsburg, Brooklyn, has been at the center of the craft beer sector for nearly 20 years. They boast one of the more original draughts, canned, and bottled beer lists in town. Spuyten even has six dedicated draught lines for craft beer. In addition, their backyard is one of the best places in the neighborhood where you can relax and have your beer with your meal. Try their Thin Man "Zig Zag Child", which is one of the favorites among people and is a West Coast Style IPA.
Address:
359 Metropolitan Ave Brooklyn
New York 11211
Written by Aparna Dutta, Beverage Trade Network
Image Source- Spuyten Duyvil
South San Francisco Conference Center, 255 South Airport Boulevard, South San Francisco, CA 94080, United States.
Register Now
South San Francisco Conference Center, 255 South Airport Boulevard, South San Francisco, CA 94080, United States
Register Now