The Best Happy Hours in NYC
We've rounded up the best happy hours to be had around NYC.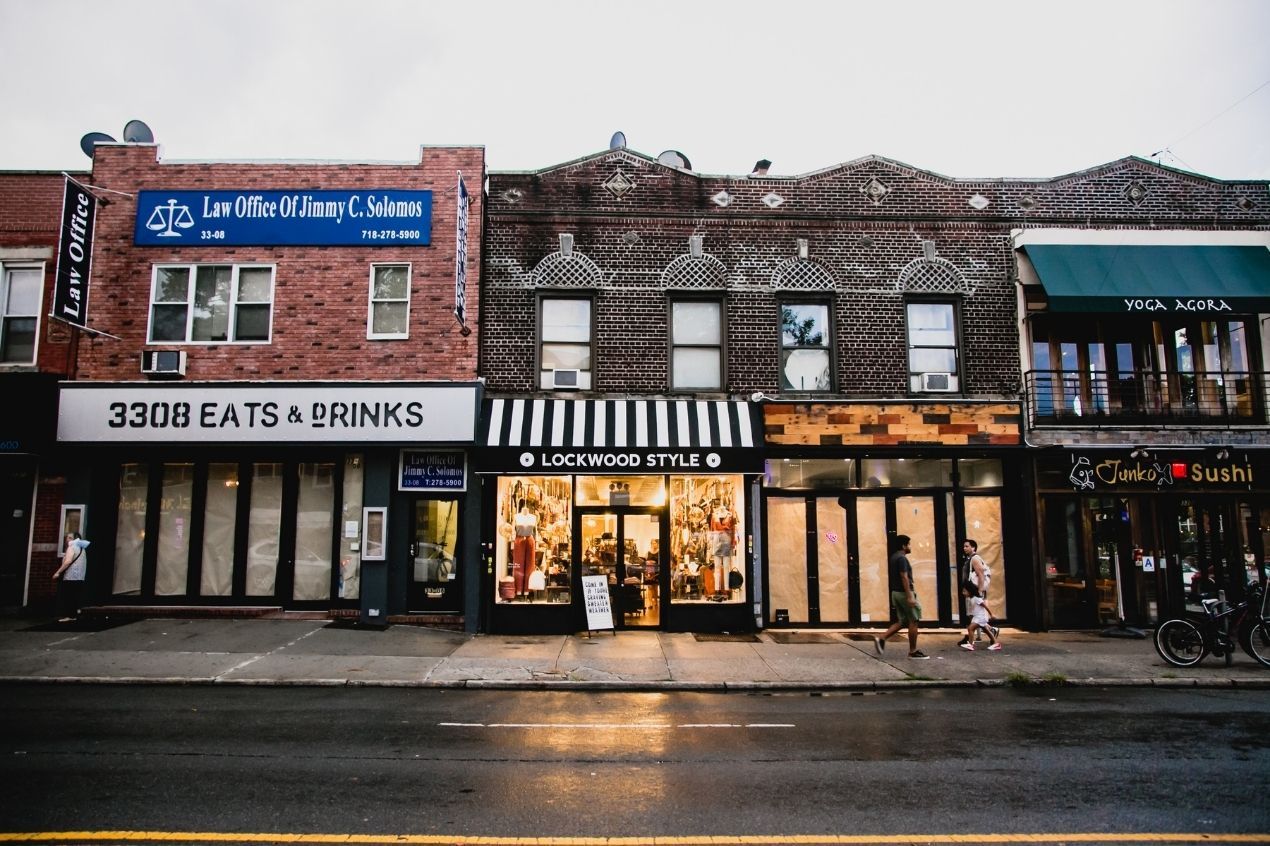 After working your hide off every day in the office and you have met some of the most challenging tasks on your to-do list, you deserve a break to go out and get your favorite drink that doesn't have to cost you like $25. That is where a happy hour of drinking comes in to play.
A rewarding happy hour offers three basic things: a cheap drink; a fun and engaging venue; the promise to get back to your home by 9.pm sharp.
New York City has all the happy hour deals you need to enjoy your drinking day out. For just 10 bucks (and even less,) you can get tipsy whether on a date, with friends or just by yourself.
Astoria
Monday – Friday: 4-8 pm
Sat-Sun: 2-8pm
Madam Marie's Astoria is home to one of the best New York's happy hours. Here, you can drink wines and other booze at $5 drafts. But if that doesn't satisfy your taste, you can go for the free hot dog and get your drink at the top of the game.
Be sure to take a snarf down at some of those hot dogs. Otherwise, a shot-special like the $6 worth Narragansett will leave you chirping about your good, old days. If you are going with a group of friends, this place is the best; thanks to the large backyard with much available seating.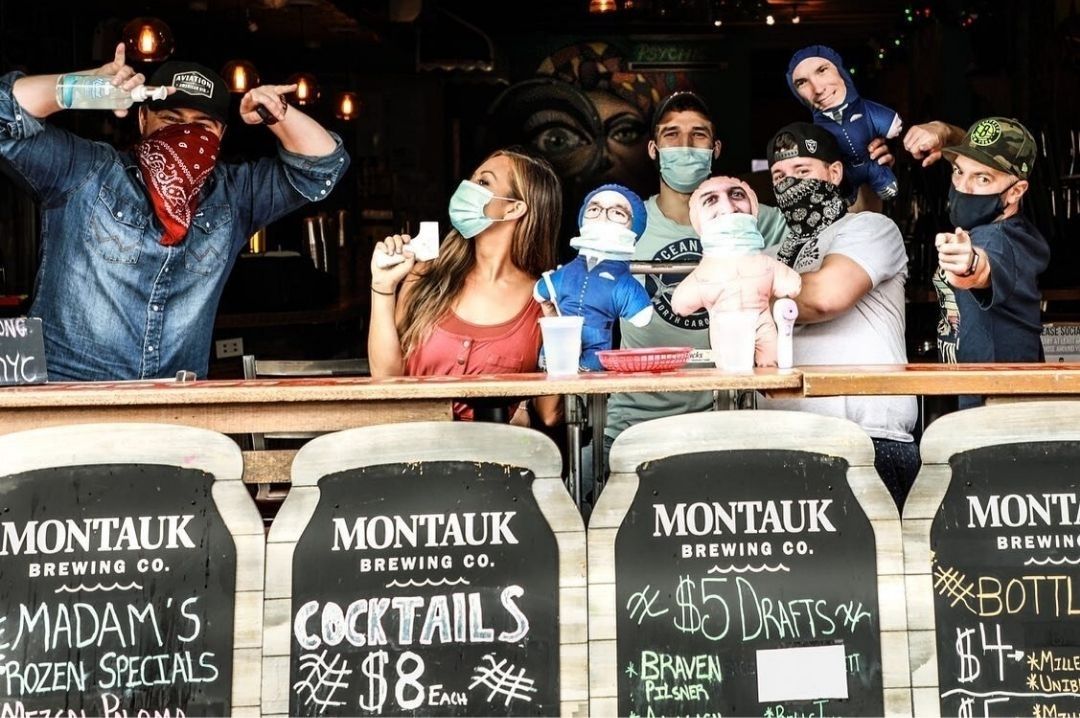 Bed - Stuy
Daily: 5-7 pm
Anywhere you can buy excellent cocktails for $9, including the famous chile, tequila and agave infused Liquid Love, is a sure place to be. That is what this warming and intimate restaurant and bar offer. The elegant Luna Negroni infused with orange, vermouth, and gin is also part of the entire mix for the same amount.
While the date isn't the cheapest here, the food is very delicious, and the drinks are solidly strong. Once it gets to 9.pm, live music thrills the crowd. That means, if you are here for a quiet and peaceful night, prepare to go home once the curtains fall on happy hour time. But, if your interest is to stay all night, for the premium package, get a good spot and bask in the euphoria of the show.
Battery Park
Monday-Friday: 4-7 pm
It's not every day that you go for the bigger ones—a simple shot of good tequila will do the trick before you embark on your long journey home. A happy hour with shot and beers pairs flawlessly with Modelo Especial or Tecate together with Pueblo Viejo Blanco and deliver an extraordinary moment to savor.
Soak up the entire agave with the $7 worth of bacon embedded Chihuahua dog. You can also opt for the carne asada fries at $14 infused with its jalapeno tasty cheese sauce. You will get adequate carbs from the whole mix. Get home and brush your fine teeth. Sleep off and come back o repeat this again tomorrow.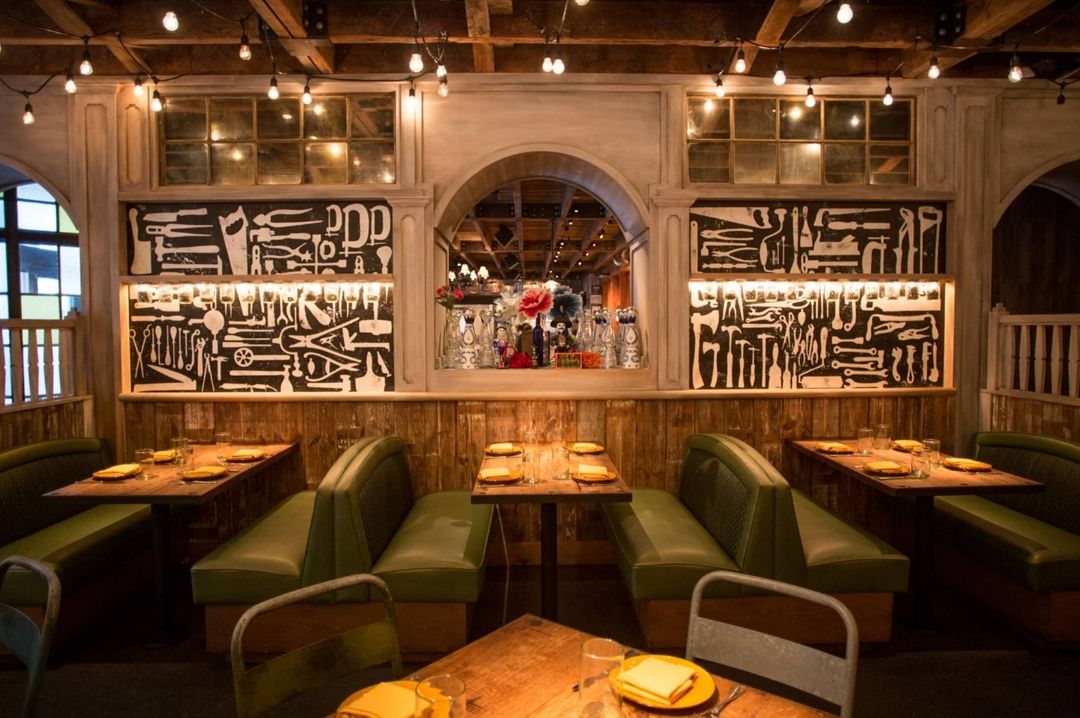 Bushwick
Monday—Friday; 11-8 pm
Bushwick dive bar scene gives you the feeling of a vocational experience like you are in one of Italy's coaster shore sides. The happy hour experience here is designed to align with the traditional European life of dinking soberly in the hot afternoon. On the menu, you'll find spritzes and Aperol at $5. But, if you are in for more severe booze, target a house wine bottle that is usually served at the cost of $30.
Compliment your drinking time with a plate of cheese and meat. Oh, you don't have to be on the edge of the Mediterranean before you can feel like it.
Heavy Woods
Monday –Thursday: 12 am-4 am
Monday—Friday: 3-8pm
Heavy Woods is an ideal Gajun spot with $1 off drafts, $4 good drinks, and a mouth-watering $6 combo of a beer and a shot. And they don't go alone—they go with mac & cheese crawfish and pork belly crackling. The bar also operates a late-night, more intimate happy hour beginning from the heart of midnight till four in the early morning. That means if you miss the usual happy hour due to late working hours; you can use this moment to make up for the suppose lost time.
If you can convince your side chick that a shot of beer is the new romantic way, this should be your perfect getaway date ground.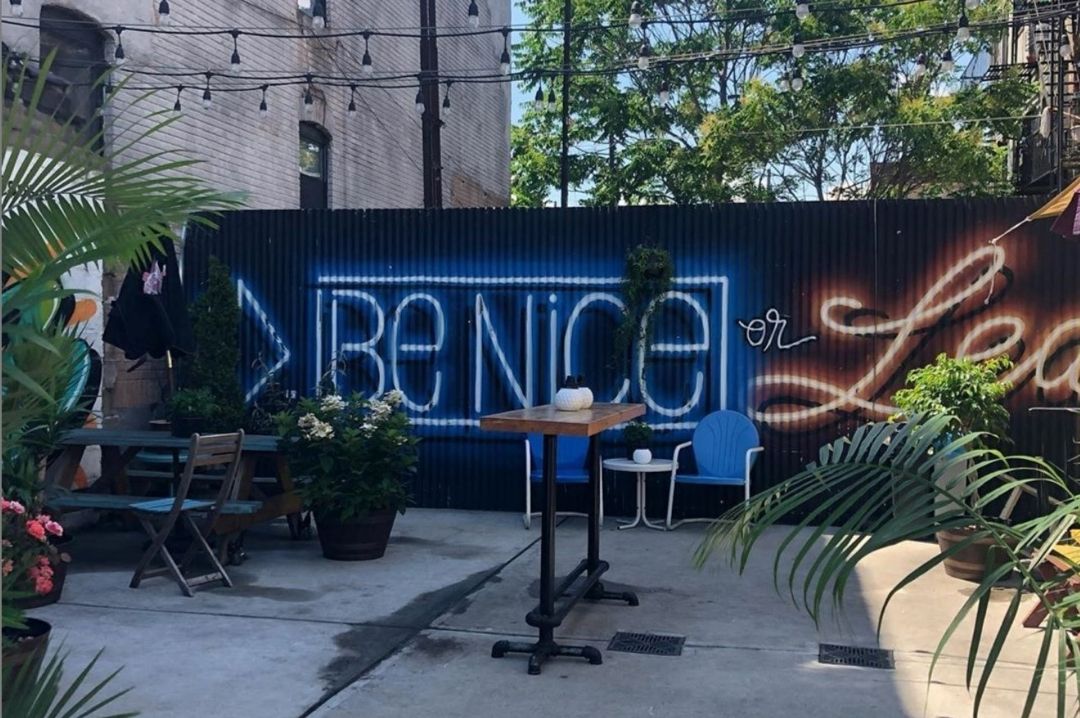 Cobble Hill
Monday – Friday: 5-7 pm
Cobble Hill is a wine bar with a gorgeous look and prolific interior décor. Seasonal punch here cost $8 plus wines like Cotes du Rhone, Sparkling Cava etc., selling at $9. You might even find some of Brooklyn's best celebrities relaxing in here with their kids—all honing in for June's charcoal drinking and Rachael Comey's popular clog-wearing set.
The radishes and anchovy butter infused snacks at $8 create further needs for a slice good pizza afterwards. This spot is dope.
Barrio Chino
Monday –Thursday: 4-.30pm
At the Lower East Side of Manhattan, you will find this Mexican bar and restaurant offering some of the most insane happy hours deals. In here, you can buy bar snacks at $7, tequila and Tecate shot for $8. Buying a Tecate on its own is just $3 while the margaritas go for $7 only. Barrio Chino also offers a terrific discount on snacks like guacamole and chips plus fish tacos. There is a lot you can get from happy hour at this bar.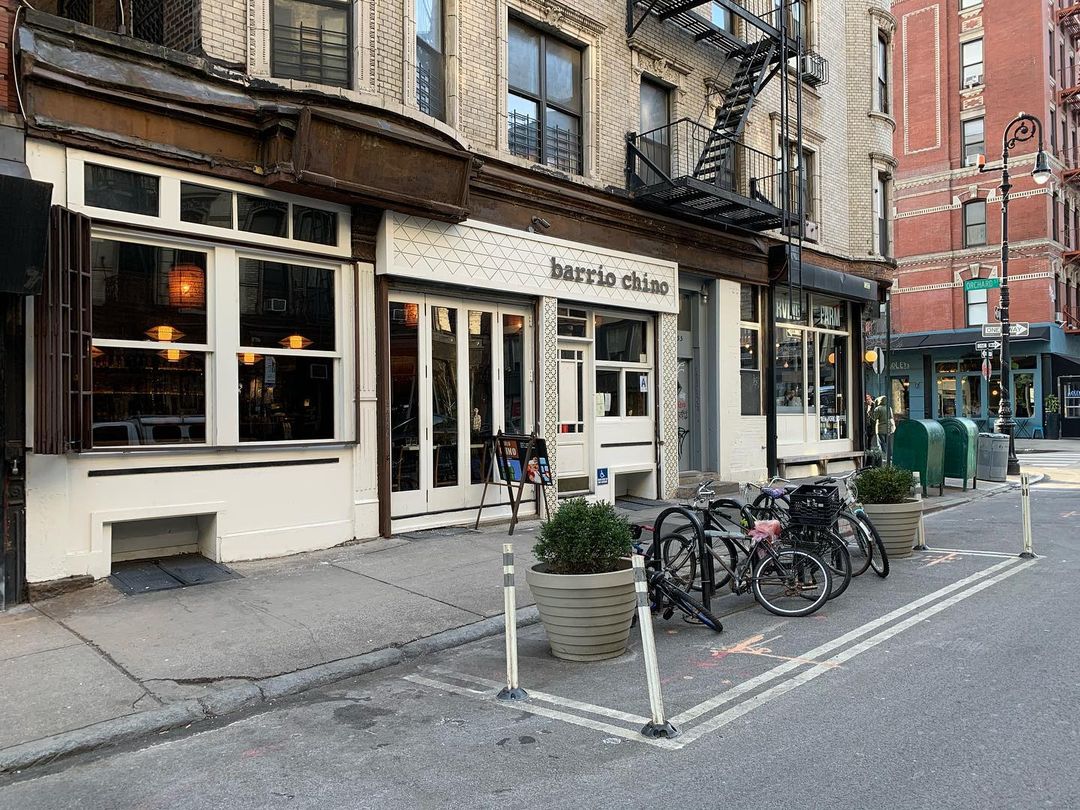 Image Source: Yelp
Black Crescent
Daily: 6-8 pm
A great happy hour awaits you at this Lower East Side dark but the beautiful Black Crescent bar. Select cocktails here cost $10 only, and a select wine goes for $9. That makes it a favorite relaxation spot. The oysters aren't just great for $1; they come loaded with tasty duck pot pie and calamari. The entire feel is familiar, and the spot makes a good happy hour space.
Need some happy hour deals? We just rounded up with some of the best bars in New York where you can get great happy hour deals. Feel free to add to the list in the comment section. Or get in touch with us if you have better suggestions or questions.
Meanwhile, enjoy your happy hour deals.