The Lower East Side Film Festival Announces Collaboration with Bronx Brewery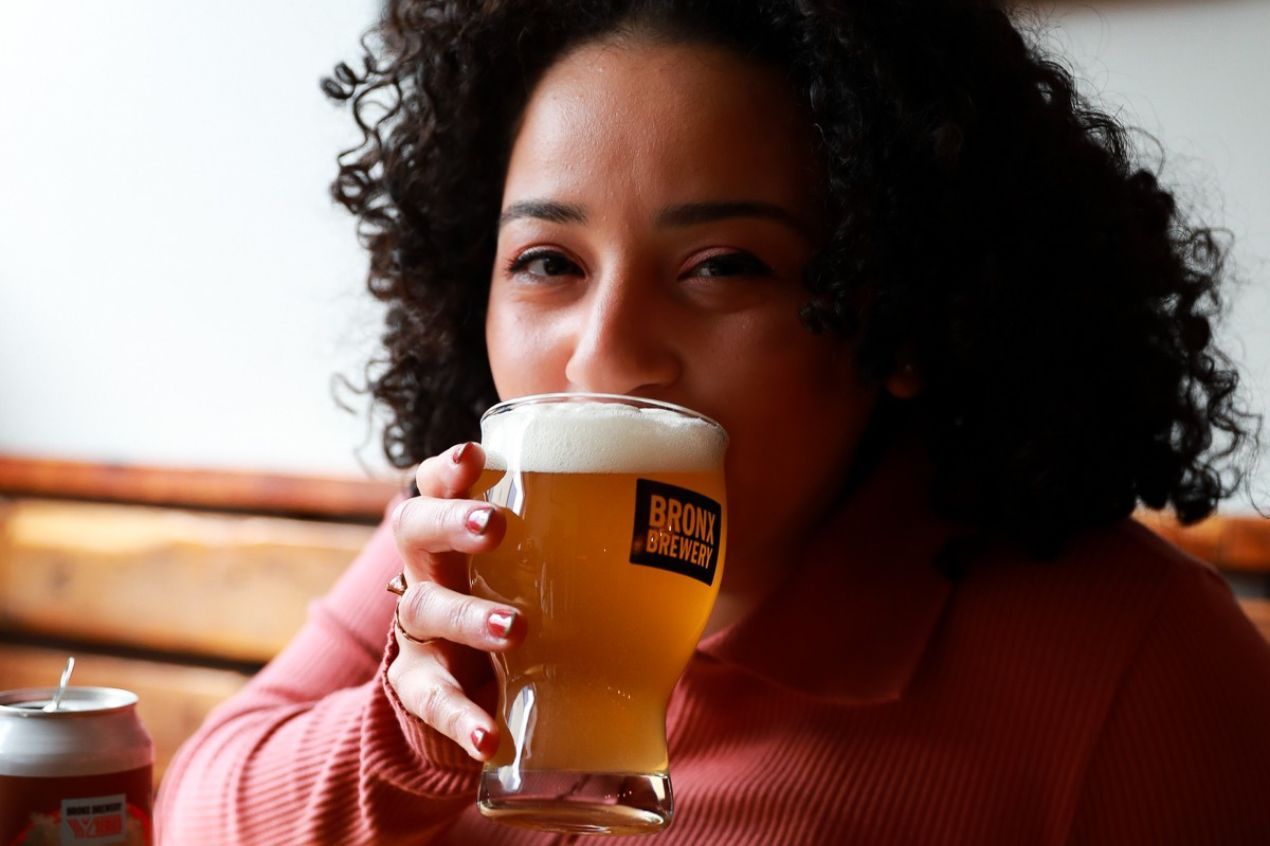 (Press Release)
New York, NY (July 6, 2022) - The 2022 Lower East Side Film Festival ("LESFF"), running in-person at Village East Cinema from July 7th - 11th and virtually from July 7th - 17th, features the innovative work of creative, up-and-coming filmmakers, and showcases those films in the heart of New York City's Lower East Side. The festival is a week of curated films, panels and parties with a focus on diversity, originality, quality, and impact. We are committed to creating an unparalleled experience that combines visionary, independent filmmaking with the counterculture spirit of the Lower East Side.
For our 2022 festival, we're proud to announce a special collaboration with our new neighbor, Bronx Brewery East Village. Together we've created our very own custom brew, BXB x LESFF's 'Passion Project' Pale Ale. This passion fruit-infused pale ale, named in honor of our filmmakers' labors of love, is a medium-bodied, citrus-forward beer and will be available at our screenings and events, as well as on location at Bronx Brewery's new East Village Tap Room beginning July 7th for a limited time.
More details on the BXB x LESFF's 'Passion Project' Pale Ale:
Tasting Notes:
Pale, refreshing, medium-bodied with a pale golden color. The carapils and white wheat will provide this beer with a nice head with good retention. The addition of cascade and amarillo will provide a zesty citrus flavor that will pair nicely with the passion fruit which will be added during primary fermentation.
Keg Date:
The final tasting & kegging of 'Passion Project Pale Ale' will be on July 7th at Opening Night at Village East Cinema that evening for all audience members.
Location: Village East Cinema
181-189 2nd Ave, New York, NY 10003
Opening Night: Ukraine x LESFF
July 7th, 2022 @ 6:30pm
LESFF '22 Filmmaker Reception:
An afternoon of brews & burgers for all the 2022 filmmakers as well as alumni & industry professionals at The Bronx Brewery East Village, where guests can try complimentary brews including our custom Pale Ale 'Passion Project' as well as all the other Bronx Brewery beers on draft.
Location: Bronx Brewery East Village
64 2nd Ave, New York, NY 10003
July 8th, 2022 @ 3pm - 5pm
(Press release finish)
The Bronx Brewery believes in beer's power to build community.
Revolving around the pillars of Community, Creativity and Inclusivity, the goal each day is to create a diverse, vibrant culture that uses beer, art, food and music to inspire, unite and drive positive change in our world.
Follow them @TheBronxBrewery and @TheBronxBreweryEastVillage on social to learn more, and visit the Brewery, Taproom and Backyard at 856 East 136th Street in the Bronx or the Pilot Brewery, Taproom and Kitchen at 64 Second Avenue in the East Village.