The Perfect Date night spots in NYC
Planning a special night in NYC? We've got the right bars and restaurants for you.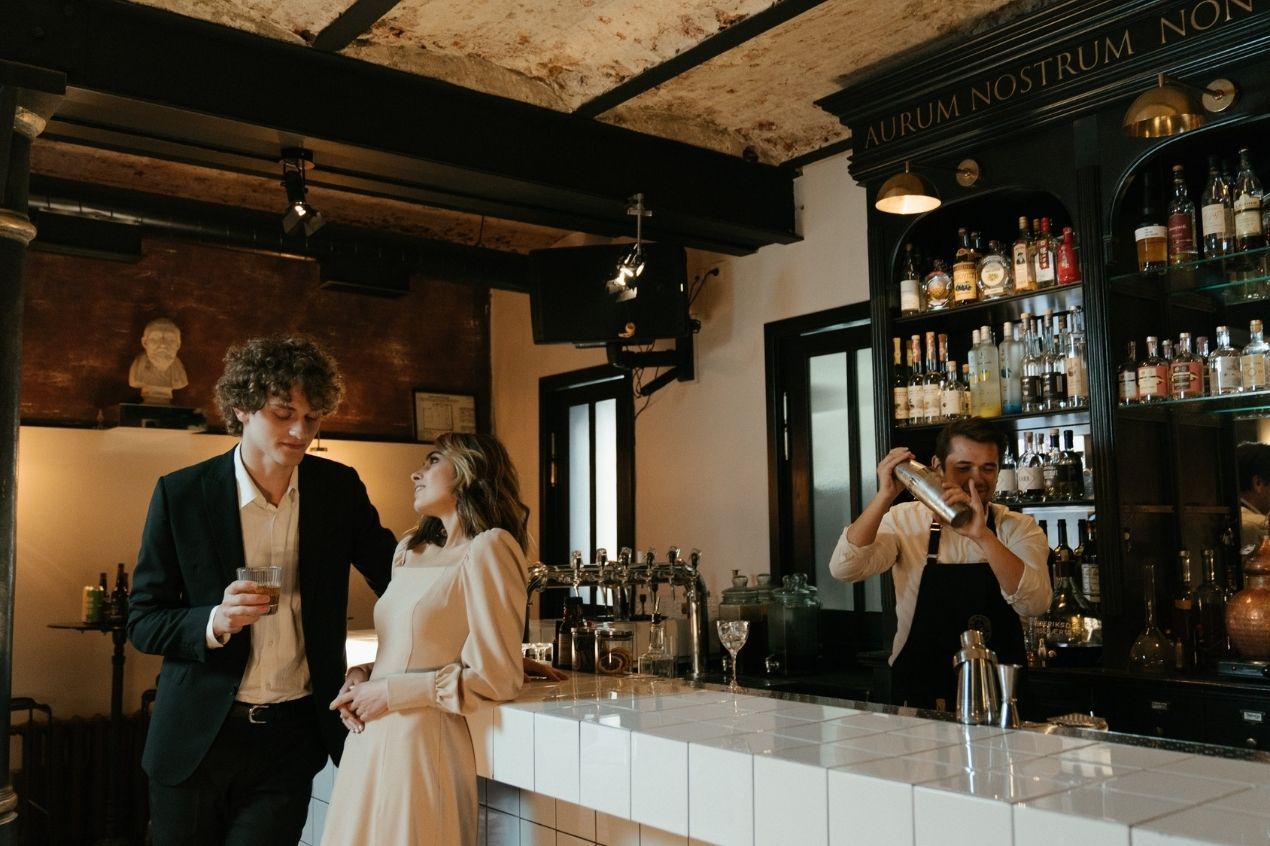 Choosing a restaurant or a bar is very crucial for a date night, as it can either make it or break it. So whether you are on your first date or your 100th, you need just the right spot. With a bounty of restaurants and bars in New York, we've jotted down our favorite date night spots for you to pick from.
L'Artusi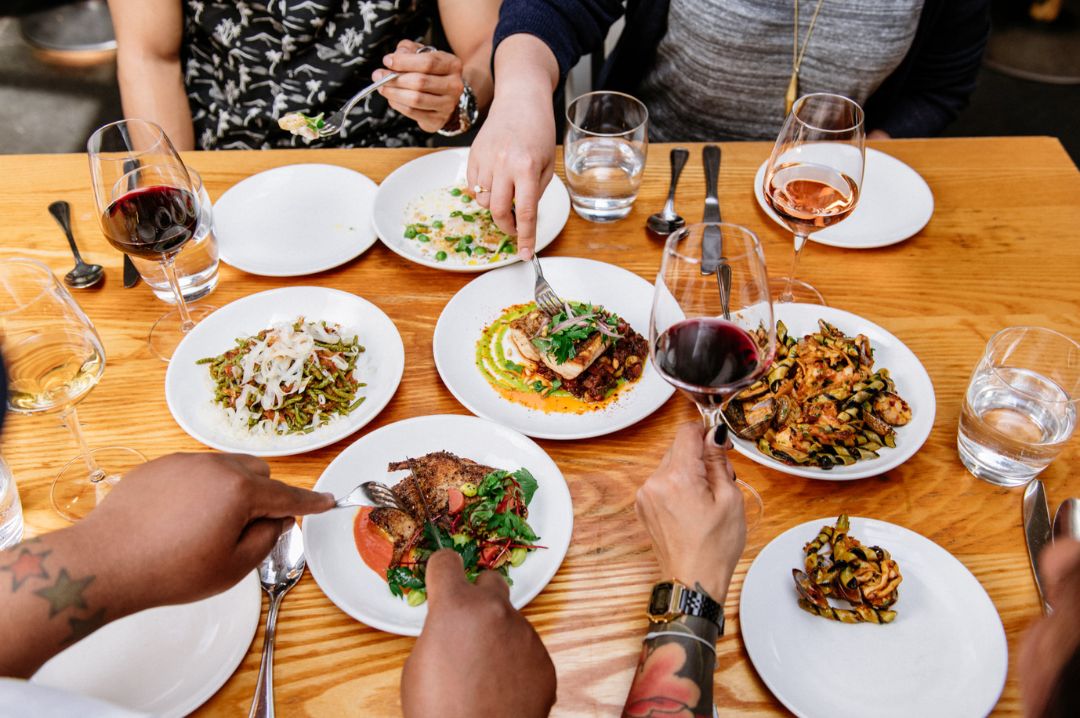 Table order at L'Artusi, source: Facebook
The West Village hotspot L'Artusi is a cozy, bi-level restaurant that offers traditional Italian cuisine by combining comfort and creativity. Expect an extended traditional bar, a cheese bar, and a chef's counter overlooking the open kitchen. We highly recommend trying the Garganelli pasta with mushroom ragu and ricotta salad. Don't forget to ask your server for a wine recommendation from their wide selection of Italian wines.
Where - 228 W 10th St, New York, NY 10014
Hours - Lunch - Mon-Fri (12 pm - 2:30 pm)
Dinner - Mon-Thu (5 pm - 11 pm)
Fri and Sat (5 pm - 12 am)
Sunday (5 pm - 11 pm)
Shuko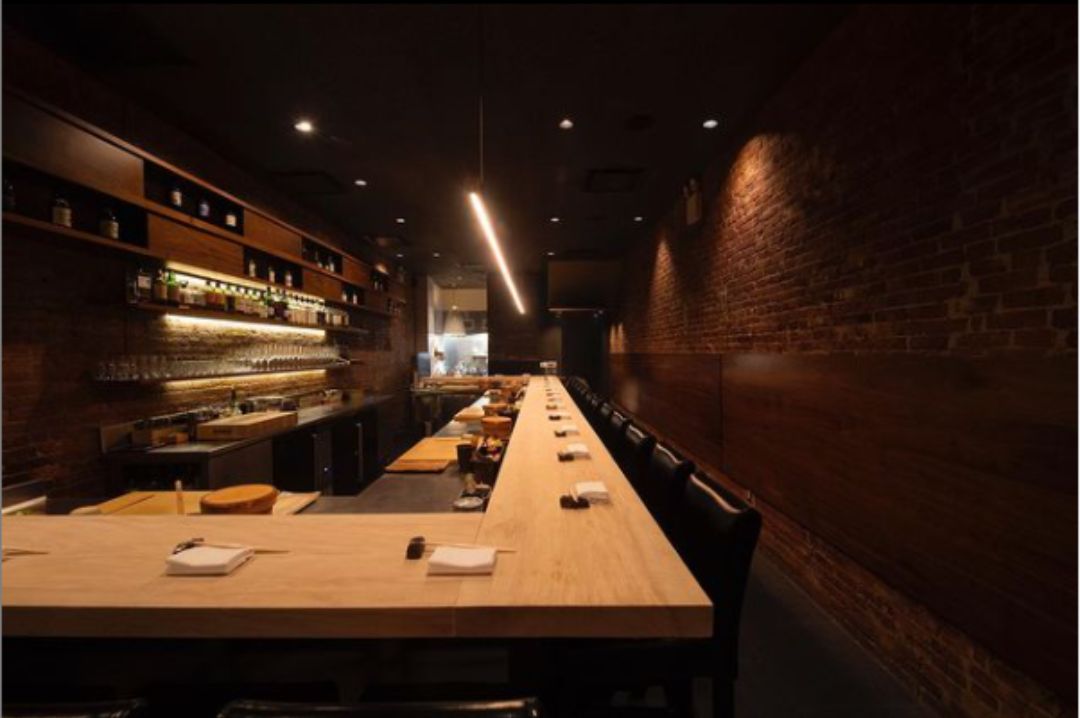 Shuko sushi restaurant and bar, source: Instagram
If you and your partner love sushi, then Shuko is just the place for you. The journey of Shuko started in 2005 when Chefs Nick Kim and Jimmy Lau met at Masa Columbus Circle. Nearly a decade later, both chefs partnered on their first project and soon after, they announced their focus on their own restaurant, Shuko.
This intimate sushi restaurant features a wooden counter where you can sit and watch the chef work his craft right in front of you. The menu features a kaiseki multi-course dinner, which leaves you in the hands of the chefs, who make some really tasty and mouth-watering bites. The choice of drinks is in your hands, choose from the extensive list of sakes, spirits (Japanese whiskey), wines, beers, and cocktails.
Where - 47 E 12th St, New York, NY 10003
Hours - Mon-Sun (5:30 pm - 9:30 pm)
Aquavit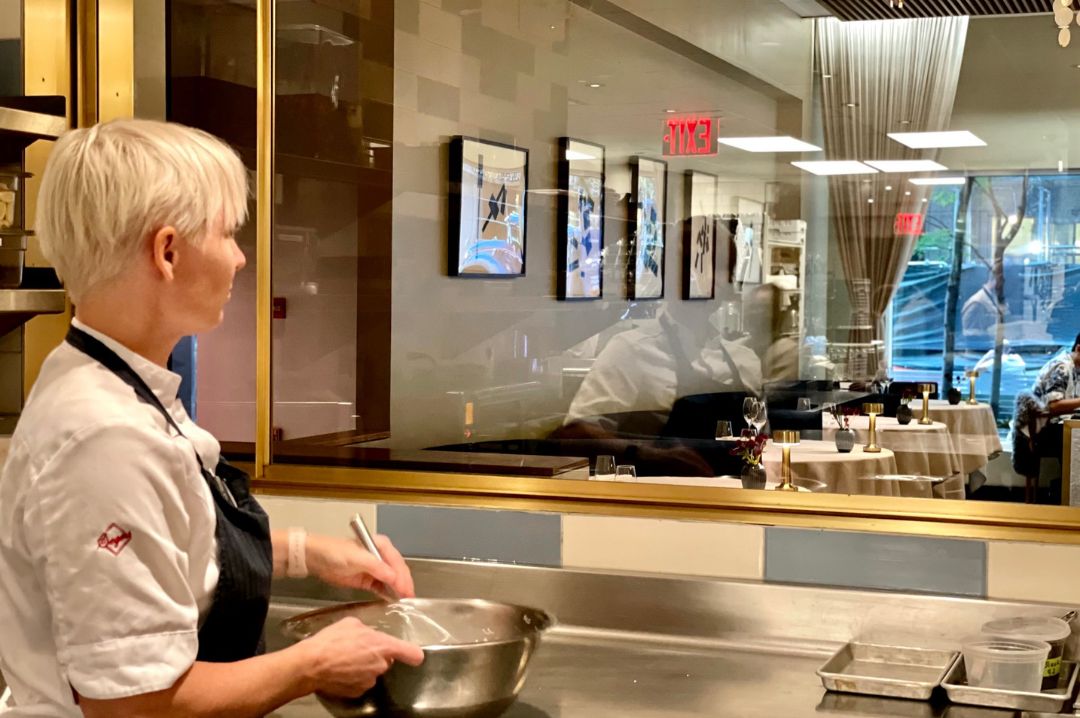 Chef Emma at Aquavit NYC, source: Facebook
Aquavit is New York's premier Nordic restaurant located in the heart of Manhattan. The restaurant provides impeccable Nordic cuisine in an exceptional setting. With a sleek bar, open kitchen, and under Chef Emma Bengtsson's leadership, the restaurant has been awarded two stars by the 2020 Michelin Guide and three stars by The New York Times. The place features wide-plank oak floors, a wood-slat ceiling, blue banquettes, and modern Danish chairs. Choose anything from their menu and you will not go wrong.
Where - 65 E 55th St, New York, NY 10022
Hours - Tue-Sat (5:30 pm - 10 pm)
The Four Horsemen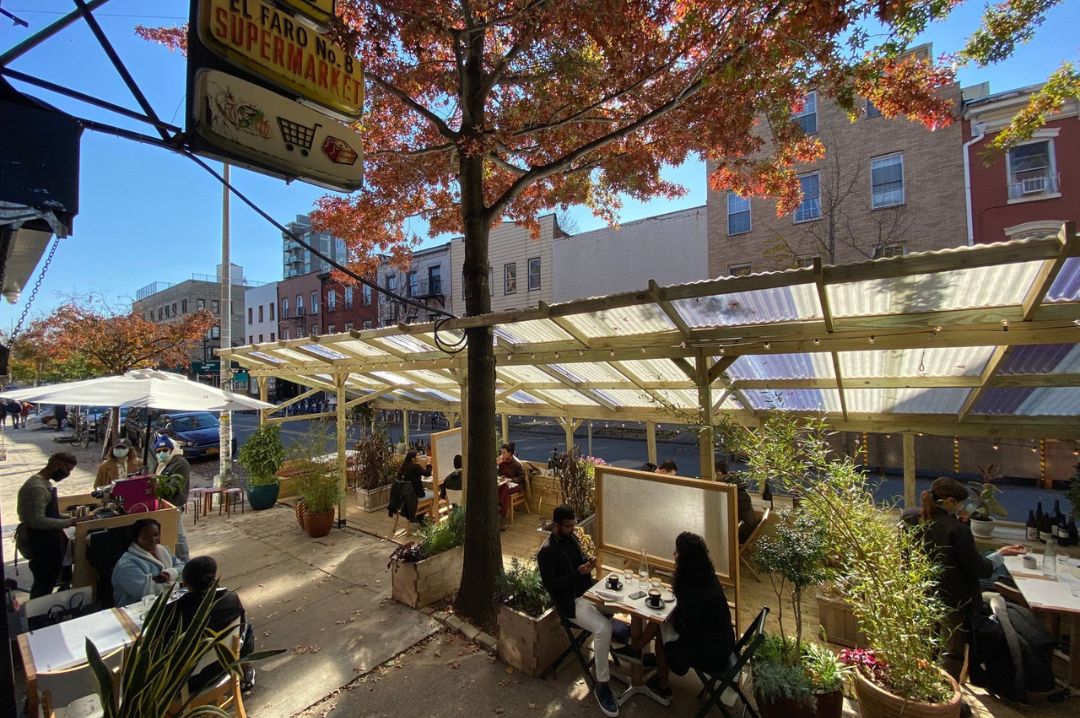 The out patio at The Four Horseman, source: Website
Opened in 2015, The Four Horsemen is owned by LCD Soundsystem's James Murphy. The bar remarkably focuses on wines and is responsible for bringing in the natural wine movement in Brooklyn. Walk into the resto-bar and take in the minimalist decor, which sets the right mood for a date night. Start by ordering Montauk scallops or chicken liver mousse from their menu. The Four Horseman changes its menu on a daily basis, so make sure to check out their website to see the dishes featured during your visit. Let the friendly staff talk to you and allow them to choose the wine that ideally matches your dish.
Where - 295 Grand St, Brooklyn, NY 11211
Hours - Mon-Thu (5 pm - 10 pm)
Gage & Tollner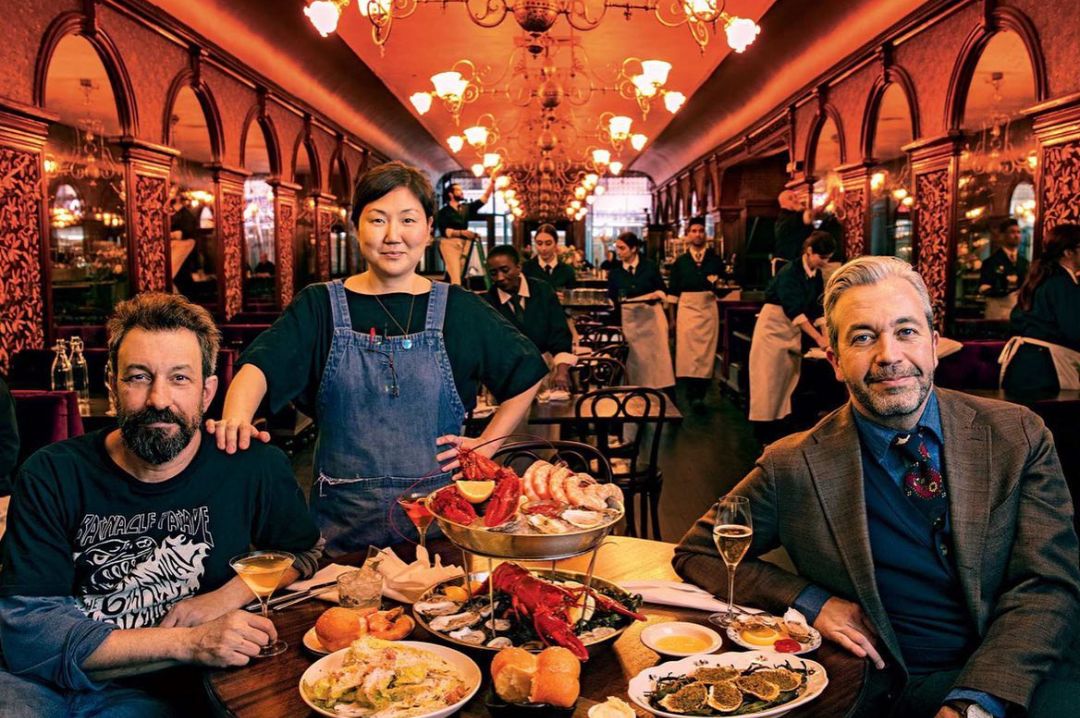 Current partners of Gage & Tollner; Ben Schneider (left), Chef Sohui Kim (center), and St. John Frizell (right), source: Facebook
Originally established in 1879, Gage & Tollner is a historic oyster and chop house that upholds the tradition of serving top-quality food. The restaurant closed down in 2004, but 15 years later, in 2019, St. John Frizell and his wife Chef Sohui Kim partnered with their long-time friend Ben Schneider to restore Gage & Tollner to its former glory.
The decor is retro-themed and the food and the drinks menu is inspired from the Gage & Tollner archives, honoring the legacy of Charles M. Gage and Eugene Tollner, the founders of the restaurant. Oysters and chops are the real draws here. The bar features classic cocktails like Manhattan, Old Fashioned, an extensive list of beers, and a classic collection of red, white, and sparkling wines.
Where - 372 Fulton St, Brooklyn, NY 11201
Hours - Wed-Sun (5 pm - 10 pm)
Tiki Chick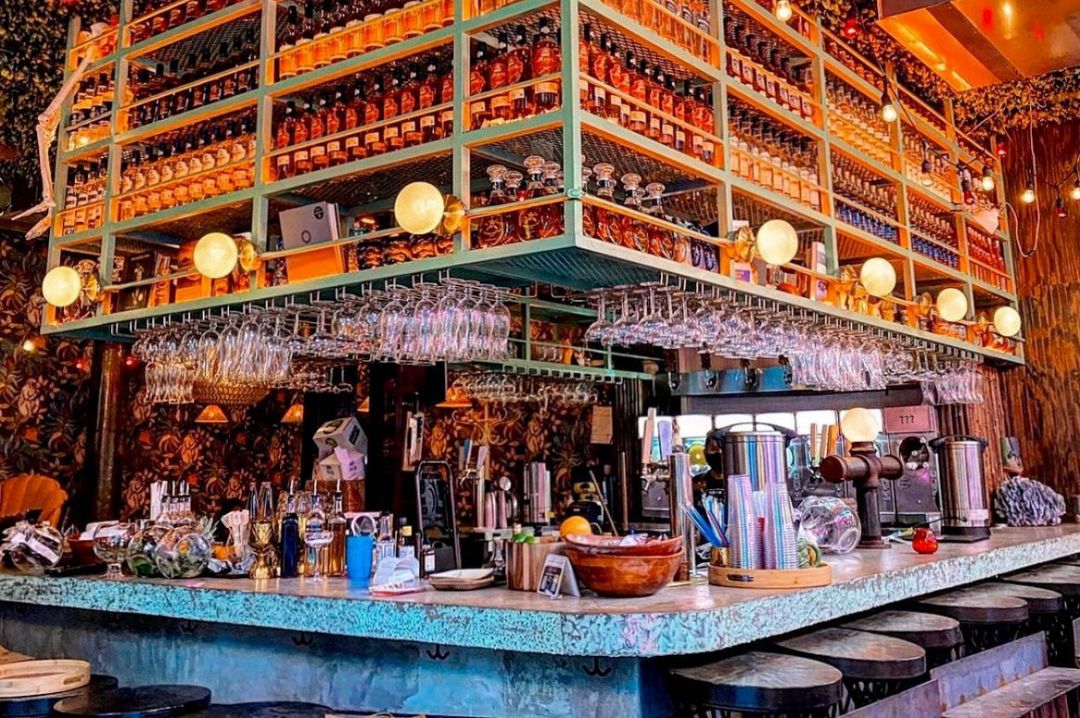 Tiki Chick, source: Facebook
Take a break from the ordinary date night place and visit this exotic place in the Upper West Side of Manhattan, Tiki Chick. As the name suggests the place is Tiki-themed and the bar features a jungle lounge, exotic concoctions, and a tiki torch-adorned patio where you can show your moves.
The bar here promotes more rum, beer, and cocktails. The cocktail menu is further divided into three segments: classics, originals, and frozen. To match these liquid treats, Tiki Chick offers an island-inspired food menu including a variety of tropical style Tiki fried Chicken, spam on sweet buns, sandwiches, and tiki doughnuts. Join them on any day as they are open seven days a week and be transported to a lush tropical oasis with your date.
Where - 517 Amsterdam Ave, New York, NY 10024
Hours - Mon-Wed (3 pm - 12 am)
Thu-Sat (12 pm - 2 am)
Sunday (12 pm - 12 am)
Gramercy Tavern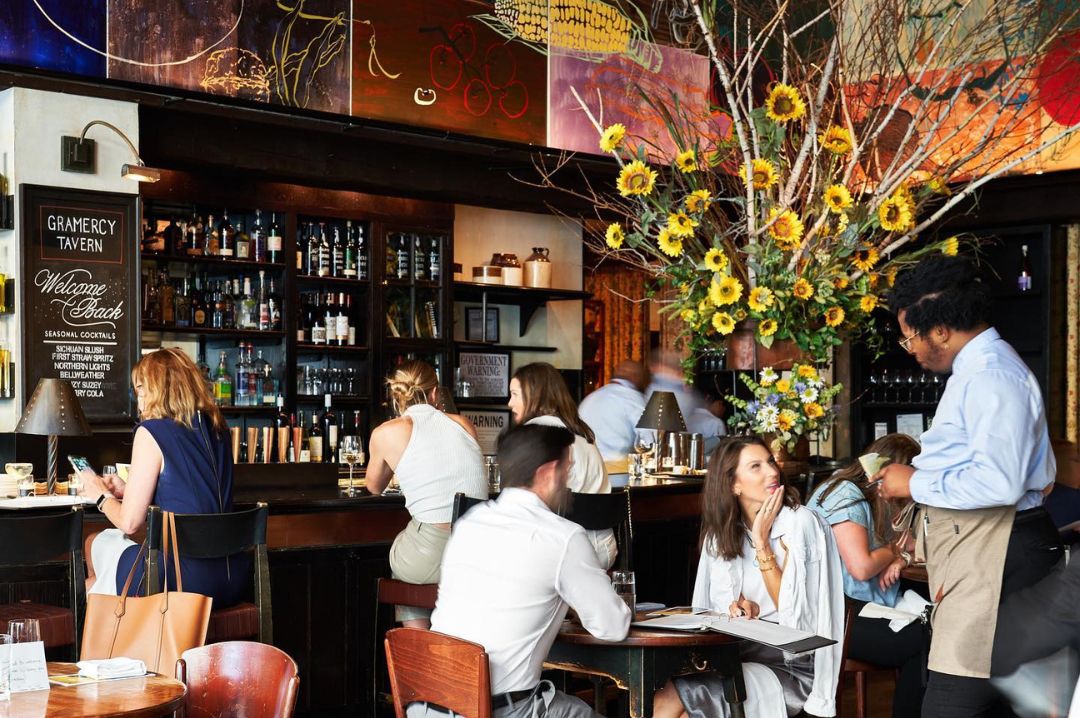 Gramercy Tavern, source: Facebook
Opened in 1994 by proprietor Danny Meyer, Gramercy Tavern is located in a historic building just north of Union Square. Irrespective of the name, the place is more than just a tavern. Gramercy Tavern claims to be one of America's most beloved restaurants and the dedicated staff welcomes you to enjoy their contemporary American cuisine.
The seasonal menu is determined by their Executive Chef Michael Anthony and it showcases the restaurant's relationships with local farms and purveyors. Gramercy is divided into two segments: the tavern and the dining room.
The tavern serves an à la carte menu in a lively and casual setting. Whereas, the dining room offers an elegant five-course tasting menu highlighting seasonal ingredients and wine pairings. Try out 'The Tavern Burger' with duck fat potato chips and smoked onion aioli, or 'Roasted Duck Breast' with turnips, hon shimeji mushrooms, and spring onion. They accept reservations for both indoor and outdoor dining with limited space for walk-ins, thus make your reservation here.
Where - 42 E 20th St, New York, NY 10003
Hours - Mon-Wed (5 pm - 11 pm)
Thu-Sat (5 pm - 11:30 pm)
Sunday (5 pm - 11 pm)
Header image by Cottonbro
South San Francisco Conference Center, 255 South Airport Boulevard, South San Francisco, CA 94080, United States.
Register Now
South San Francisco Conference Center, 255 South Airport Boulevard, South San Francisco, CA 94080, United States
Register Now