Top Restaurants that are likely to Make It to The Michelin Guide NY 2022
You may not get to know the star rated restaurants until October but the Michelin Guide has offered a sneak peek at the new eateries making the list.
Every year the Michelin Guide Inspectors spend the entire year on the road to uncover the finest restaurants. It becomes easier for people to understand the best restaurants they can visit to celebrate special occasions with families or to impress their date on a date night.
On October 6th you will get to know the star ratings and other distinctions in the Michelin Guide New York City for 2022 during a ceremony at the Peak, a restaurant on the 101st floor of the 30 Hudson Yards.
But before the winning names are revealed the company has released a list of restaurants that they have planned to add to the guide, just like it has been doing in the past. Pique your appetite with sneak peeks of the 2022 Michelin Guide New York. Bon Appetit!
AL Coro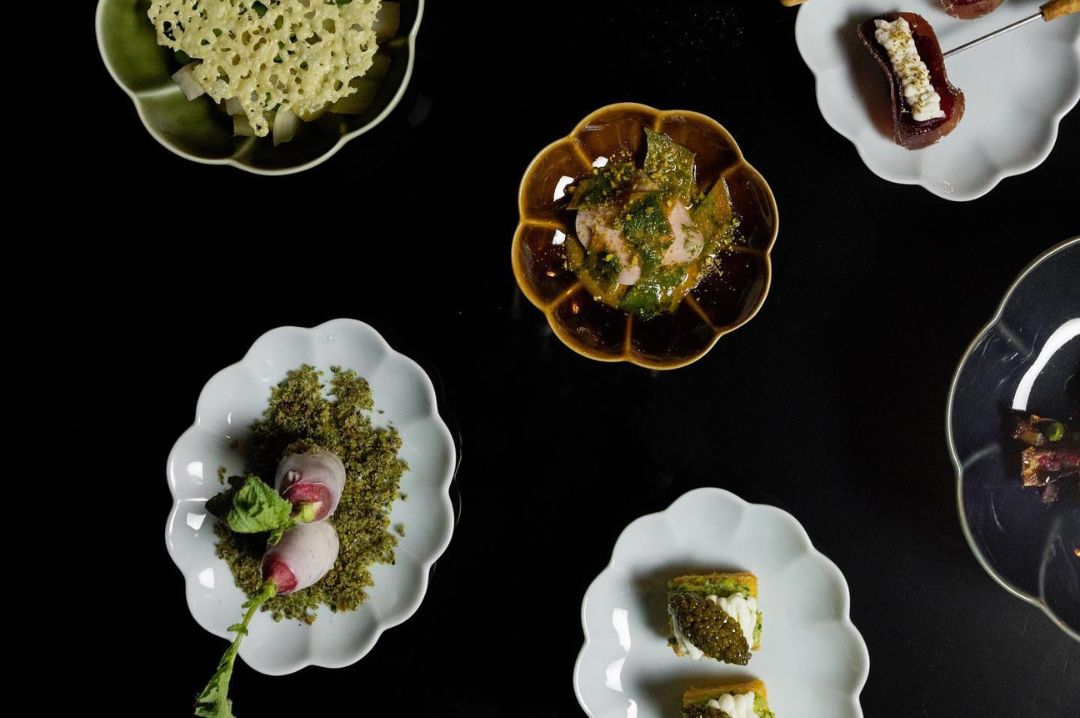 Image Source- AL Coro
This highly awaited restaurant was established by Chef Melissa Rodriguez and Jeff Katz, proving the proverb "good things do come to those who wait" to be true. Al Coro amps up the drama with live music and old-world glitz. A lively dining area serves as the background for a kitchen that dances behind the scenes, enjoying the unexpected and defying tradition in favor of a set modern Italian menu.
At AL Coro, you can start your meal with different variations of antipasti like smoked ricotta and carrot sformato. With the first few bites, it will become clear to you that you will be treasuring this experience for a lifetime. Pastas are their specialty, and guests can choose from delights like culurgiones or Sardinian dumplings. You can end your meal with a lemon verbena meringue or a rich crostata Barozzi.
Facilities & Services
-Air conditioning
-Credit card / Debit card accepted
-A particularly interesting wine list
Address:
85 Tenth Ave.
New York, 10011, USA
La Devozione: The Oval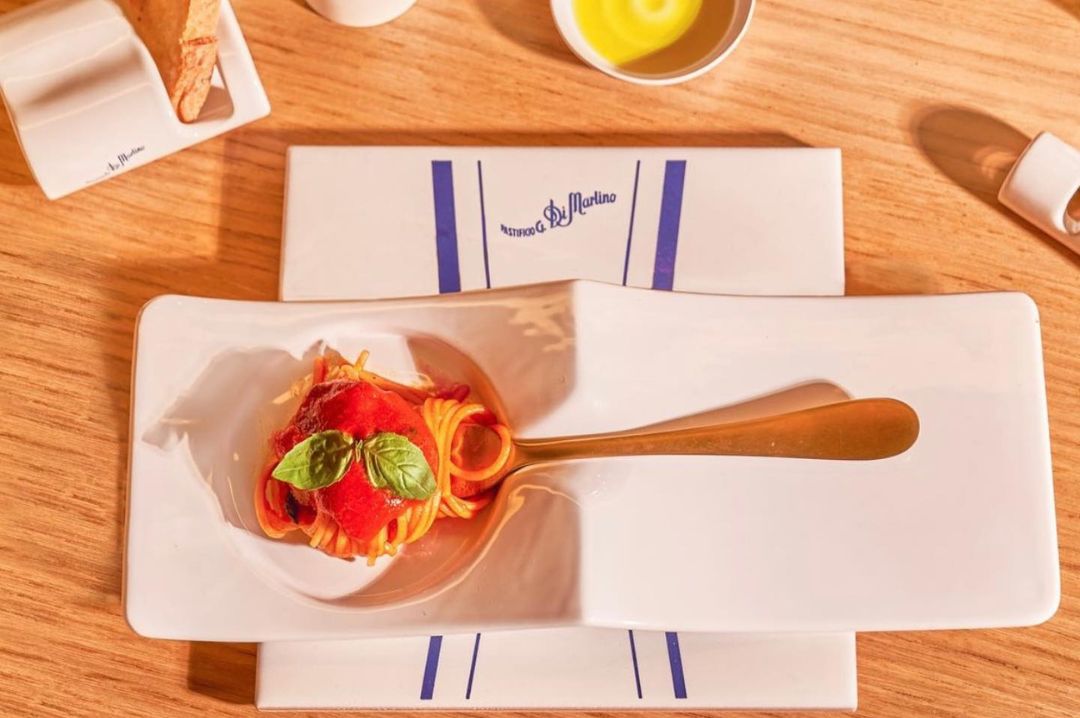 Image Source- La Devozione
This multi-concept venue, hidden inside the Chelsea Market, is the first international presence of Italy's 110-year-old, family-run Pastificio Di Martino. It includes a pasta shop as well as two dining areas, including The Oval. The restaurant is aptly named because it has an oval form 30-seat counter where customers can twirl their forks through a seven-course pasta tasting menu. There are numerous plates of pasta in a variety of sizes, shapes, and designs.
While spiral twists with a bright red beet and anchovy sauce are dramatically presented in a wine glass and finished with goat cheese foam and almonds, margheritine pasta is dressed with a cauliflower sauce and given a generous dollop of caviar. As expected the extensive wine list leans Italian.
Facilities & Services
-Air conditioning
-Counter dining
-Credit card / Debit card accepted
Address:
428 W. 16th St.
New York, 10011, USA
Oiji Mi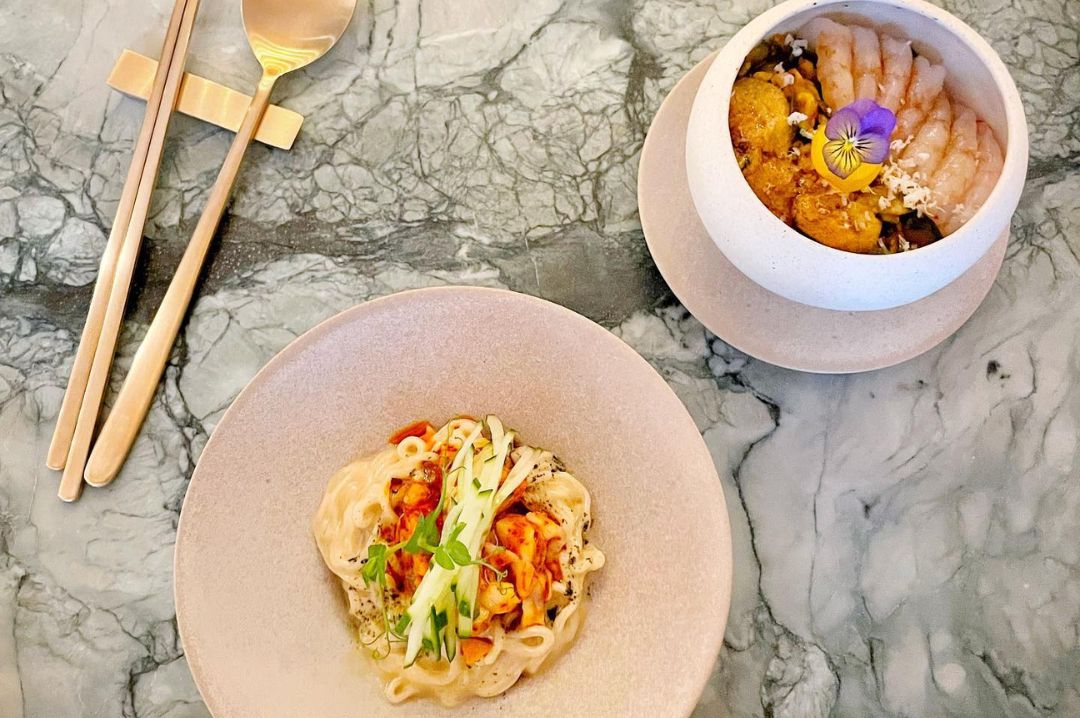 Image Source- Oiji Mi
Chef Brian Kim and his staff are living proof that practice makes perfect. They perfected their modern Korean cuisine at the now-closed Oiji before relocating uptown to open Oiji Mi. This time, they went beyond by providing a sleek space and a team of staff.
This five-course prix fixe meal features refined and subtle flavor combinations. One of their popular item is the striped jack hwe, served in a large glass bowl and topped with a complex and well-balanced citrus jang sauce. Chili lobster ramyun is a simple yet elegant dish that is best enjoyed cold. It has succulent lobster meat mixed in a flavorful gochujang sauce over springy noodles. The beverage menu is innovative and skillful, featuring outstanding cocktails and a carefully curated wine list that features house specialties.
Facilities & Services
-Air conditioning
-Credit card / Debit card accepted
Address:
17 W. 19th St.
New York, 10011, USA
Sona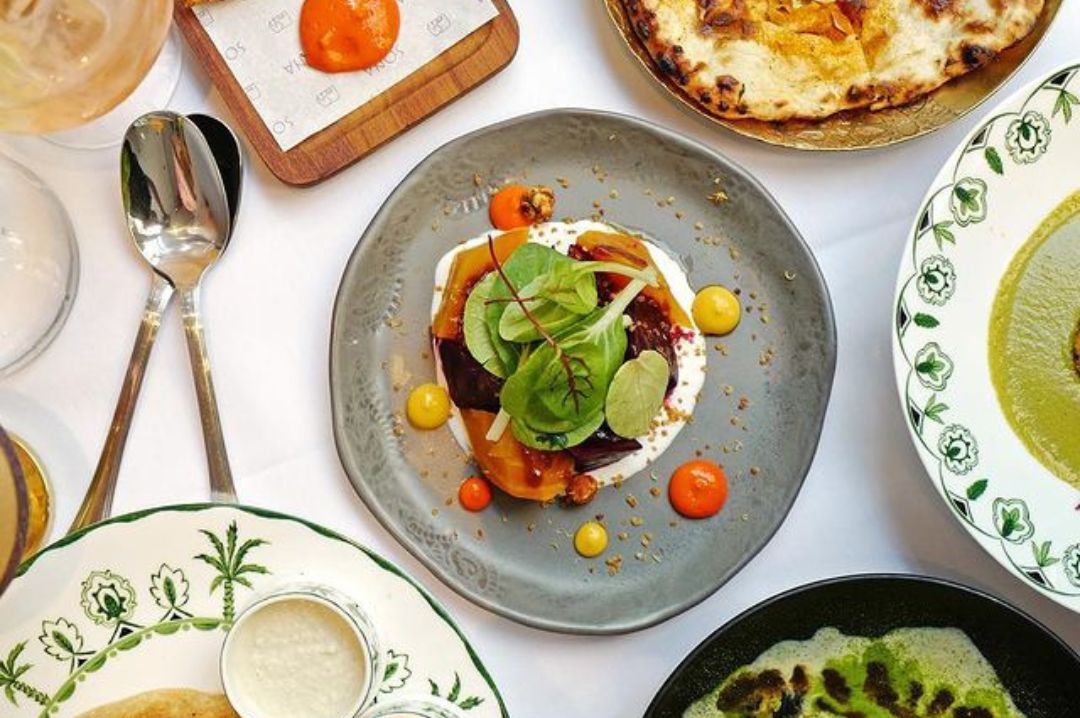 Image Source- Sona
The chef in charge of Priyanka Chopra-Jonas' popular restaurant venture is Hari Nayak. Beautiful sidewalk seating gives way to a stylish dining area and bar that are illuminated by a warm glow and defined by dark wood floors and art-adorned walls.
Chef Nayak creates meals with unique touches after working on a few international projects. He might also present classic dishes from other cooks, like late Floyd Cardoz's Goan fish curry with grilled fillets in a bright, velvety curry made with coconut milk, clam broth, and kokum. Crispy golgappa shots, a common street snack made of crispy rounds of dough stuffed with a spiced potato filling and jal-jeera, make an appetizing start. Then tuck into a dosa with Gruyère cheese, which is delicious on its own but even better when served with coconut chutney.
Facilities & Services
-Air conditioning
-Brunch
-Credit card / Debit card accepted
-Restaurant offering vegetarian menus
Address:
36 E. 20th St.
New York, 10003, USA
Cadence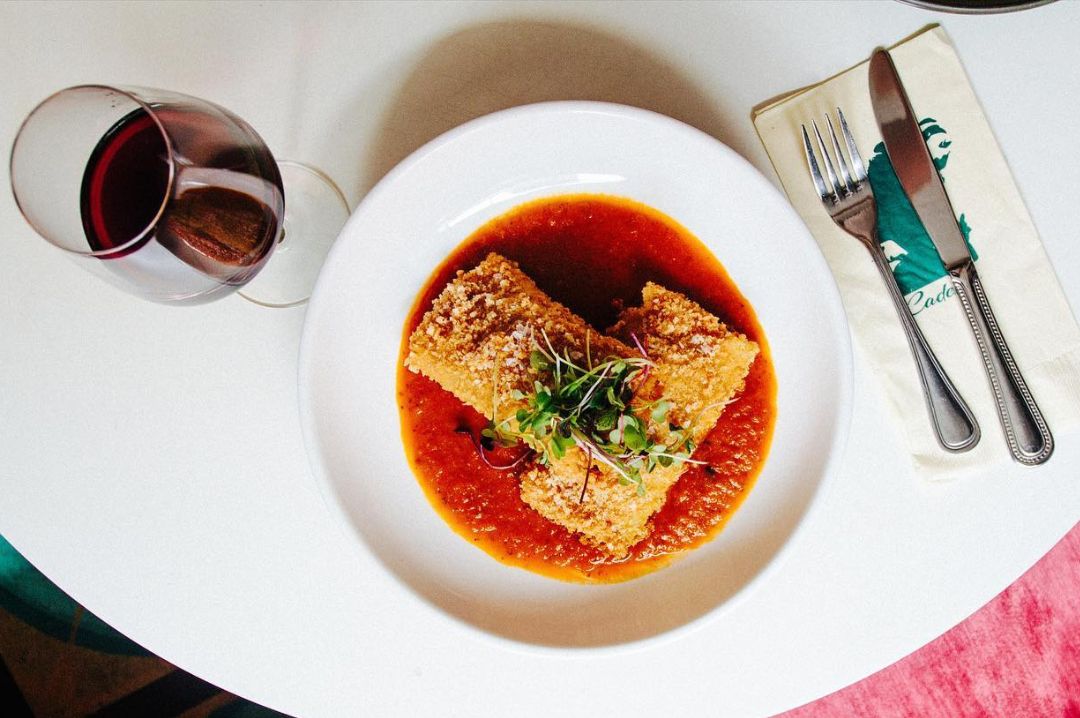 Image Source- Cadence
Soul food and southern cuisine have always been delicious, but are they also healthy? Here comes Chef Shenarri Freeman, who is reinventing the classics at Cadence with a vegan and plant-based twist. The kitchen, which focuses on developing flavors and making dishes with fresh vegetables rather than substitutes that pass for meat, excels in this small space despite its enormous attractiveness.
Wraps made of collard greens are stuffed with succotash and served with a chickpea miso broth that is umami-rich. To make a variation of chicken and waffles they use two huge oyster mushrooms are fried and coated in a buffalo sauce before being served over a Belgian waffle and sided by lavender maple syrup, and it is amazingly delicious. The wine list features selections from Black-owned wineries.
Facilities & Services
-Air conditioning
-Credit card / Debit card accepted
-Particularly interesting wine list
-Terrace
Address:
111 E. 7th St.
New York, 10009, USA
Contento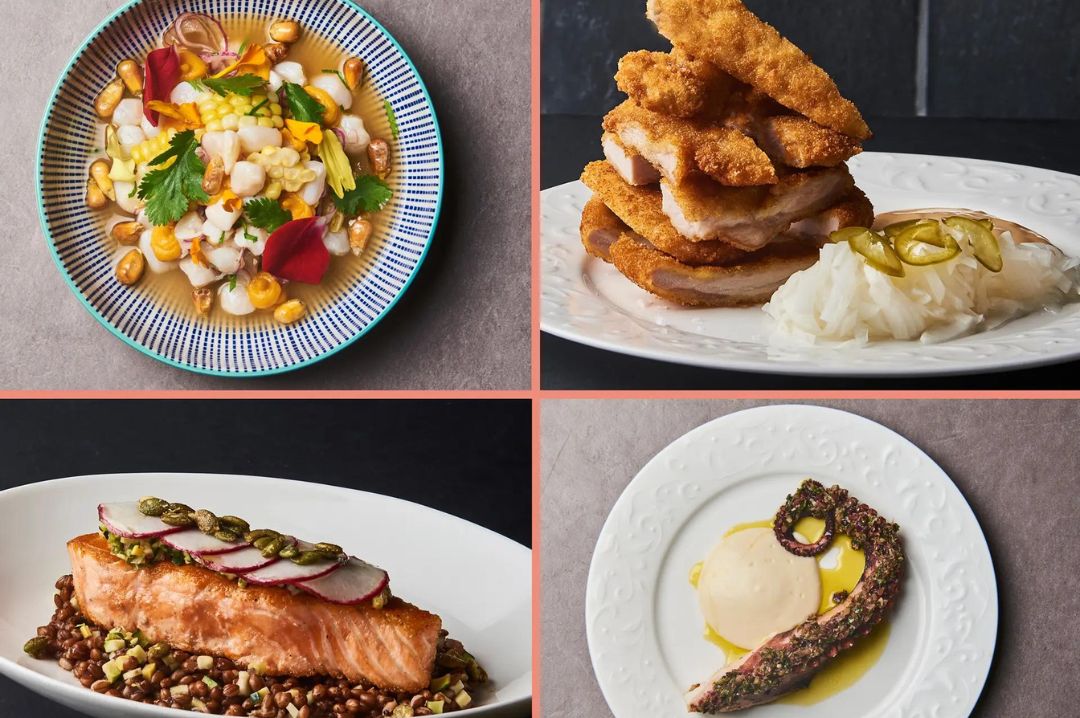 Image Source- Contento
The beverage director Yannick Benjamin, business partner George Gallego, and chef Oscar Lorenzzi are responsible for this vibrant spot. It's obvious why there's always a crowd in the little space with exposed brick walls and an organized kitchen in view—something rare among dining rooms—since it was created with accessibility in mind.
A selection of elegant dishes with a Peruvian flavor are served with a limited, smart wine list poured in Austrian crystal. Try the traditional ceviche, which features chopped wild striped bass in a leche de tigre with cancha and thinly sliced red onion. You can also enjoy delicious seafood dishes, such as salmon with crispy skin and soft octopus with black chimichurri, dishes like arroz con pato are also noteworthy.
Facilities & Services
-American Express credit card
-Credit card / Debit card accepted
-Mastercard credit card
-Particularly interesting wine list
-Visa credit card
-Wheelchair access
Address:
88 E. 111th St.
New York, 10029, USA
Oxomoco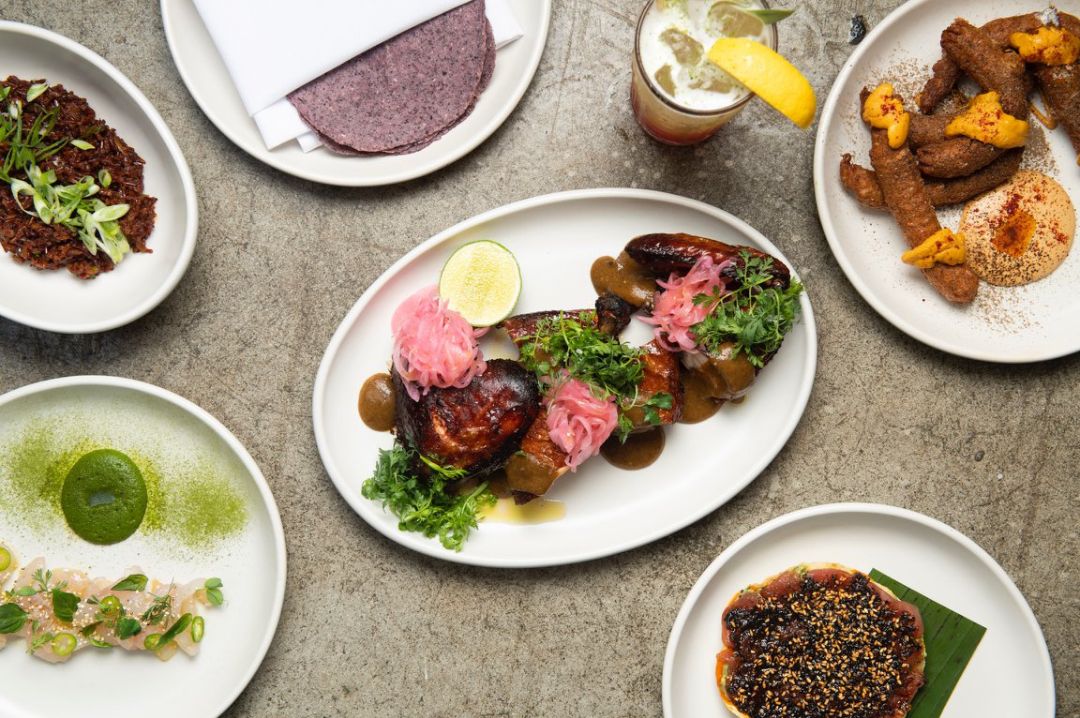 Image Source- Oxomoco
Don't be deceived by the relaxed atmosphere in this place. With its wood-fired oven, Oxomoco is a serious dining establishment. With a long bar, a huge skylight to maximize the sunshine in such a small space, and an outdoor terrace, the beautiful interior feels like a resort. The atmosphere is vibrant and busy, but it is always pleasant for conversation.
The major attraction is tacos, especially when they are stacked high with juicy flank beef or soft-shell crab. However, this culinary crew doesn't limit itself to a single cuisine or region of Mexico. Instead, they cover a wide range of areas while consistently achieving a balance between abundance and vivacious, fresh flavors. As a result, the menu tantalizes and tempts with both large and small dishes like the smokey corn on a shell tlayuda and the tropical hamachi agua chile. The "giant chicken," which was brined, fried, and smoked, is another favorite. Guests ensure not to miss out on innovative and clever delights such as the hoja santa curd, which is served with roasted strawberries, raspberry granita, and spicy olive oil on top.
Facilities & Services
-Air conditioning
-Booking essential
-Brunch
-Credit card / Debit card accepted
-Terrace
Address:
128 Greenpoint Ave.
New York, 11222, USA
Written By Aparna Dutta, Beverage Trade Network
South San Francisco Conference Center, 255 South Airport Boulevard, South San Francisco, CA 94080, United States.
Register Now
South San Francisco Conference Center, 255 South Airport Boulevard, South San Francisco, CA 94080, United States
Register Now