Visit with your Pooch to these Top Pet-Friendly Bar and Restaurant
Enjoy some good food and drinks with your four-legged friend in these dog-friendly pubs and restaurants at New York City.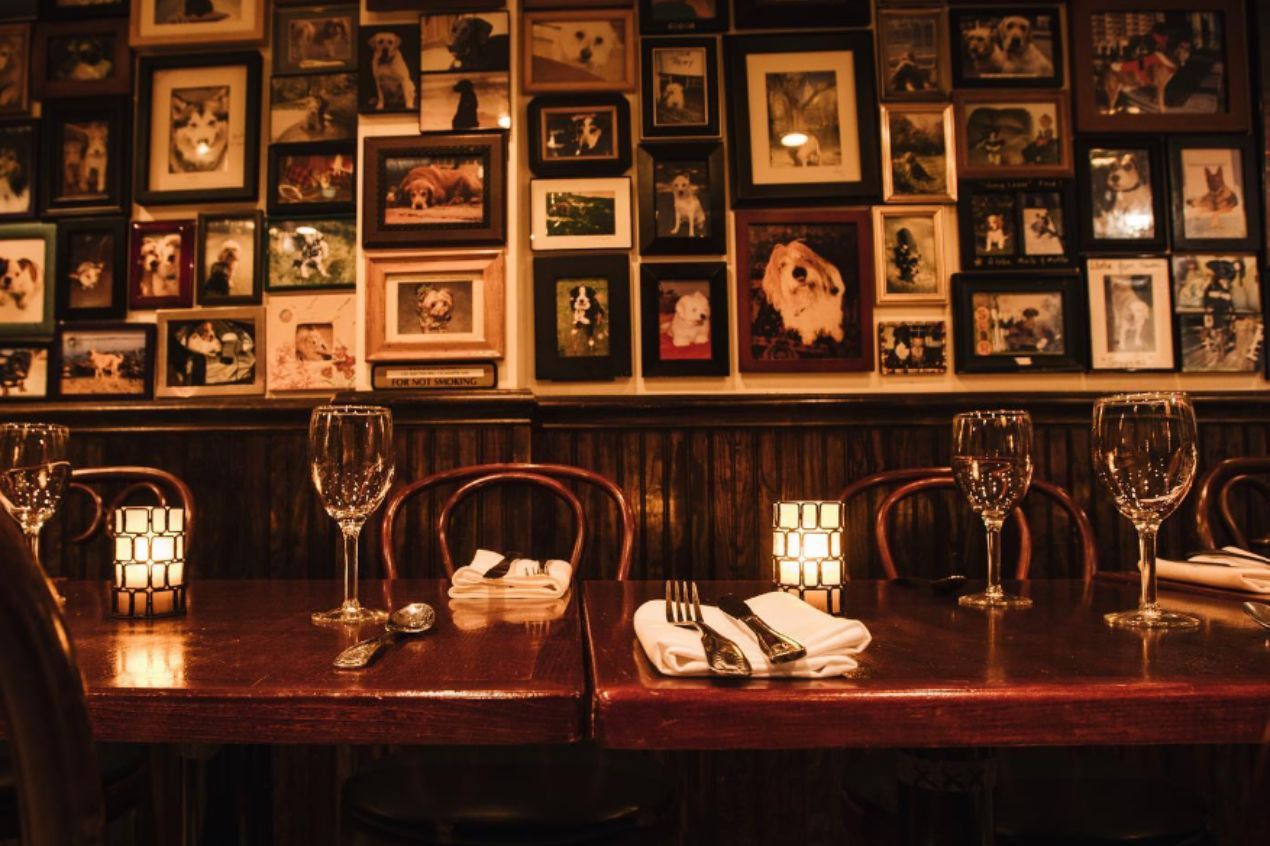 Nobody is more loyal than your four-legged pet, according to dog people. When you're going out, why leave them at home? There are several dog-friendly restaurants in New York City among the numerous amazing restaurants. No matter if you're grabbing a bite to eat or meeting friends for drinks, NYC has a ton of paw-some options. In fact, we're assuming there are occasions when you'd rather spend time with your dog than attempt to set up a date in the city.
Some of these places are renowned restaurants with terraces where you can eat with your dog, while others are the kind of organizations that take the phrase "dog-friendly" to a new level by offering specially designed menus for your pups. Why not treat your dog to a delicious meal while you're in NYC with them? Pet-friendly hotels are another great option. On your next trip in the city, take your dog to one of these pet-friendly favorites—after all, dining al fresco has never been more popular.
Best Dog-friendly Restaurants in NYC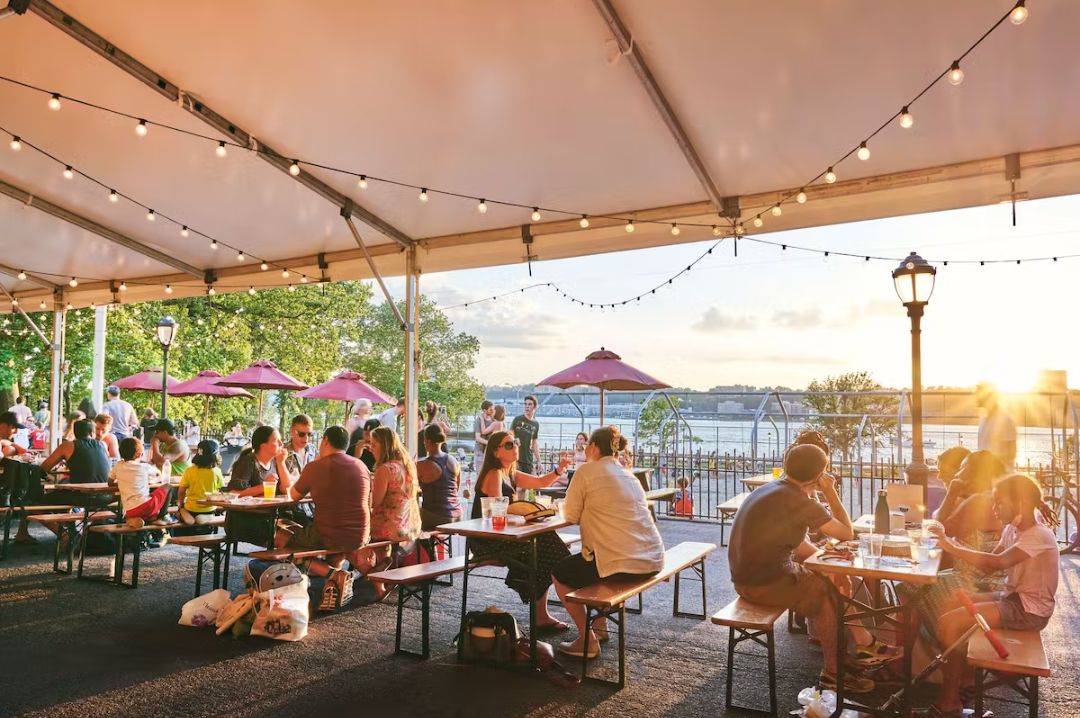 The old Hudson Beach Cafe was replaced by Ellington in the Park. The beach-themed restaurant will offer you a hip yet laid-back environment as you watch the sun setting over the Hudson River. You can also enjoy the drinks, live music, big-screen TVs, and the delicious food prepared by Chef John Loughran of Ellington on Broadway and Banc Cafe.
Dogs are always welcome in their vast outdoor seating. You can visit their laid-back outdoor bar and eatery with your pooch and enjoy their delicacies along with some drinks.
Address:
(917) 280 4533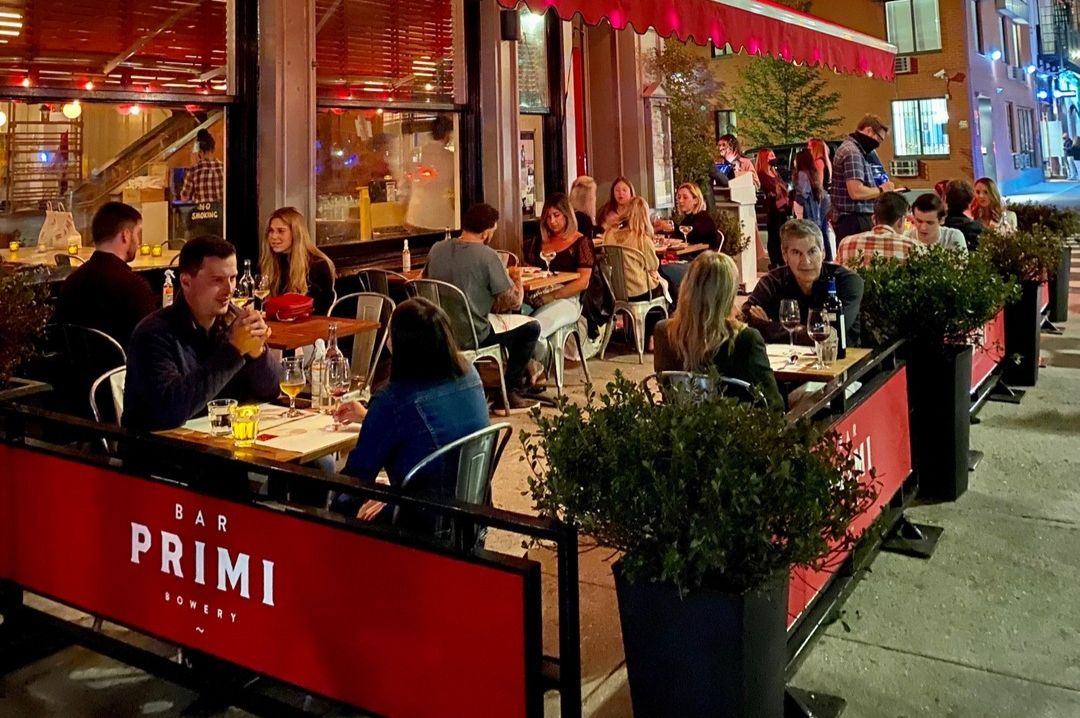 The highlight of this Italian gem in the East Village is their house-made pasta. You and your pooch can visit this outdoor patio that surrounds the corner of East 2nd. As you enjoy their delicious pasta along with some premium-quality wine that the bar offers. At Bar Primi you can indulge in people-watching with your best friend along the streets lined with trees.
Address:
325 Bowery, Joey Ramone Place,

There is plenty of outdoor seating at this popular Chelsea restaurant where not only dogs but also cats are allowed. While your dog explores the canine scene, you can relax and take advantage of the lively ambiance while sipping on a few cocktails. You can also taste Cookshop's popular roast chicken.
Whether it was farm animals, agricultural products, or the burgeoning artisanal cheese movement, the desire to more completely utilize the variety of ingredients accessible in the Northeast led to the formation of Cookshop.
Address:
156 10th Avenue at 20th Street
New York, NY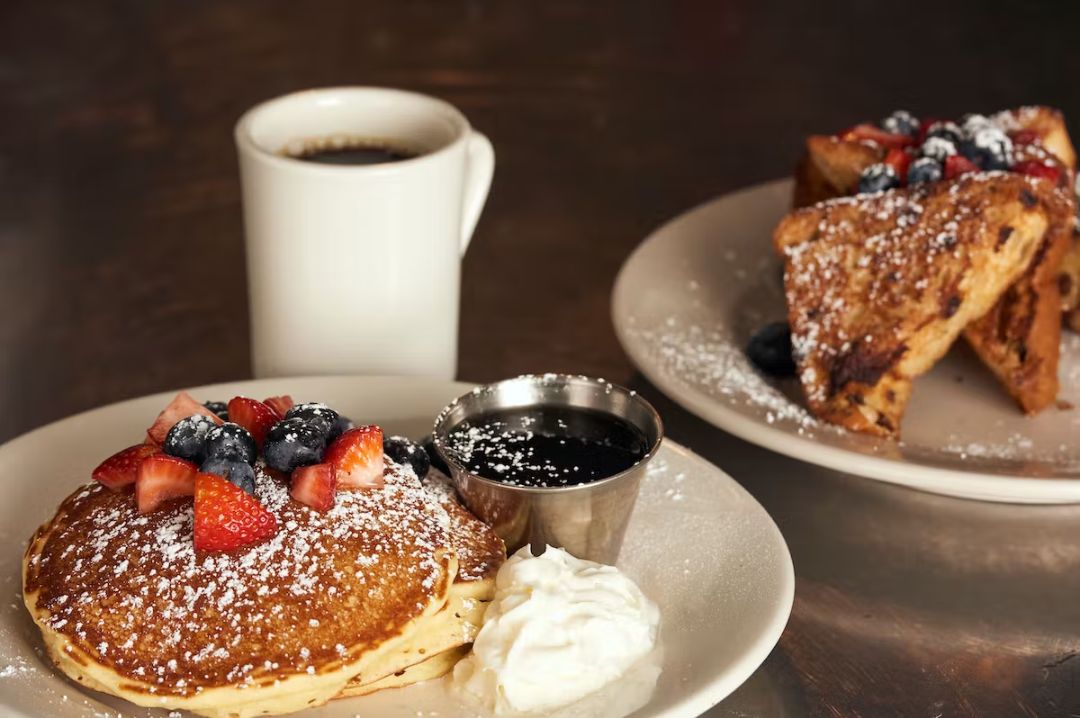 Novita provides a peaceful dining experience where your low-key canine can enjoy a calm atmosphere. The relaxed environment is perfect for the casual Italian cuisines that the restaurant serves you.
Novitá, the first restaurant on Long Island, located in Garden City that offers 100 global wines by the glass that are poured from a cutting-edge preservation tap system. This largest wine system on the east coast has a digital temperature control. You can e njoy a wine and dining experience like no other.
Address:
(516) 739-7660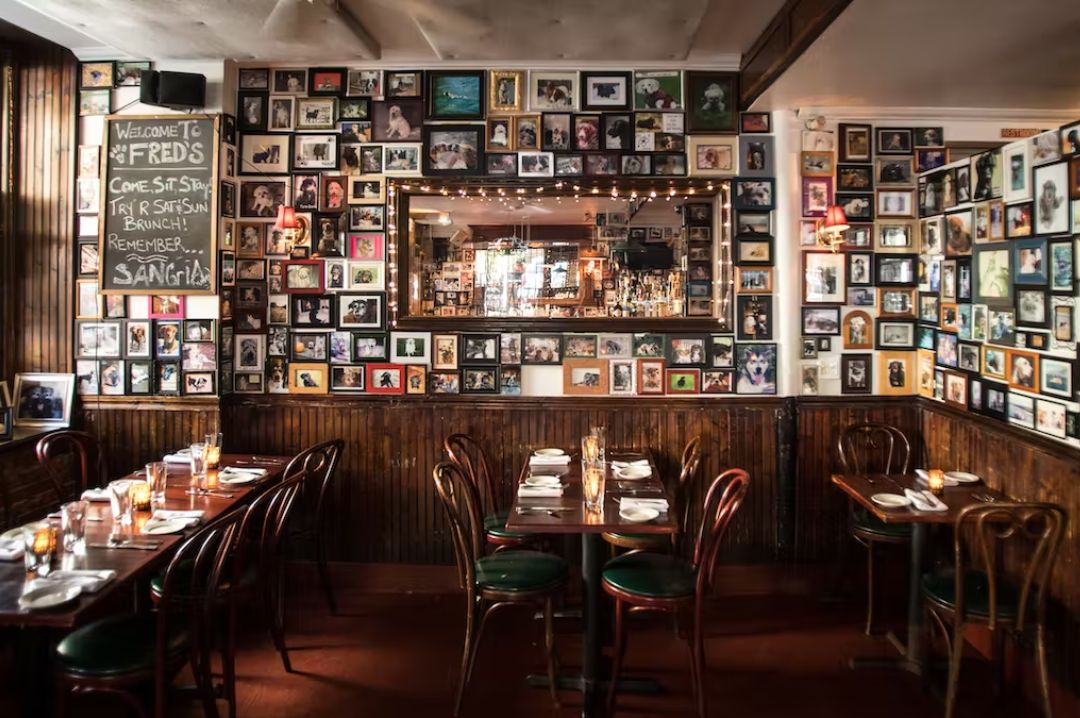 A female black Labrador Retriever named Fred inspired the name of the restaurant. The primary objective of this admirable organization is to breed dogs for their vital roles such as guides and companions for the blind.
You can enjoy a Sunday brunch at Fred's, which is a favorite aming the Upper West Side community. It attracts large crowds with dishes like eggs Benedict and cinnamon-raisin French toast that you can have with delicious cocktails like Bloody Mary and Mimosa. This restaurant obviously has a dog-centric vibe, as seen by the numerous images of customers' four-legged companions that adorn the walls. Fred's is the ideal location to relax outside with your dog and observe people walking down Amsterdam Avenue.
Address:
(212) 579-3076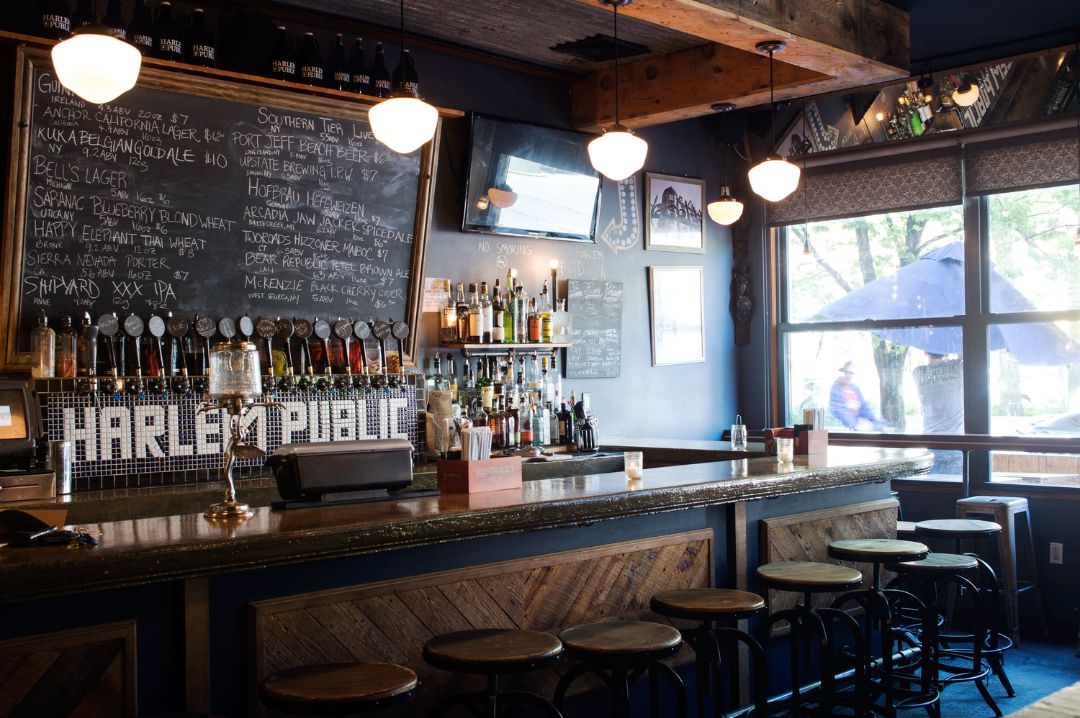 Harlem Public was launched when the owners decided to leave their apartment and walk around the corner to have a good beer and burger. This relaxing pub and restaurant is situated in New York, NY, and it offers a wide selection of delectable food. While you eat outside at one of their pet-friendly tables, Fido is welcome to join you. You can start by ordering some wings in your preferred sauce—Lil' Chad's Hot, Apricot Wheat BBQ, Garlic Parm Ranch, or Honey Srirachi along with a cool beer.
You can enjoy a plate of good food with cold beer while your dog enjoys the outing. The staff are always very friendly with the pets and makes them feel welcome to come anytime!
Address:
3612 Broadway (at 149th St)
new york, ny 10031
Written by Aparna Dutta, Beverage Trade Network