7 breweries with the best craft beers in NYC
7 breweries in New York to quench your thirst for craft beers.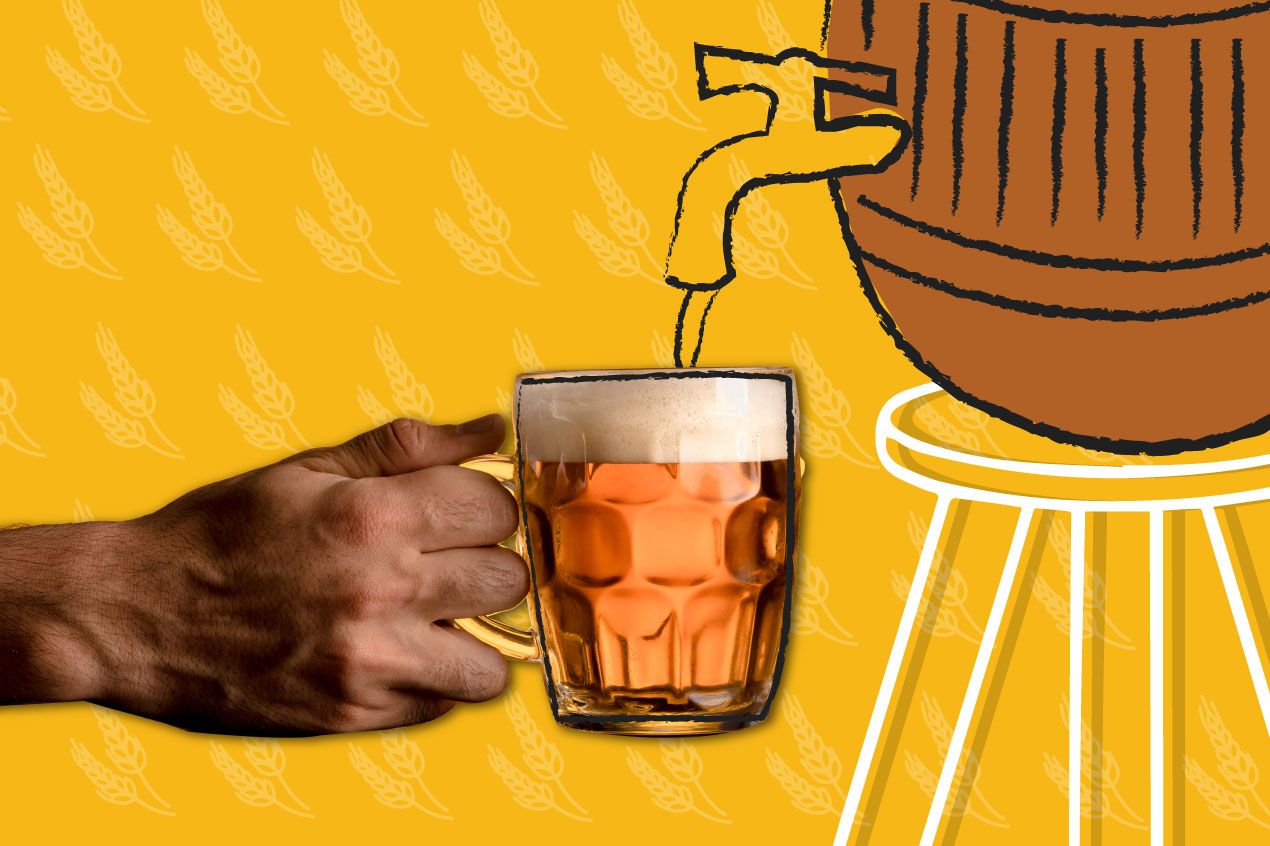 New York City has been home to brewing since 1632 - with North America's first commercial brewery being housed on what is now Manhattan's Stone Street. Over the years, New York's brew-population has seen immense growth.
As of 2020, there are 423 breweries in New York where you may explore your beer palates. Whether you're looking for a spot to enjoy a chilled pint or want to dive deeper into the world of ales and lagers, these 7 breweries will surely make your experience more brew-tiful.
Other Half Brewing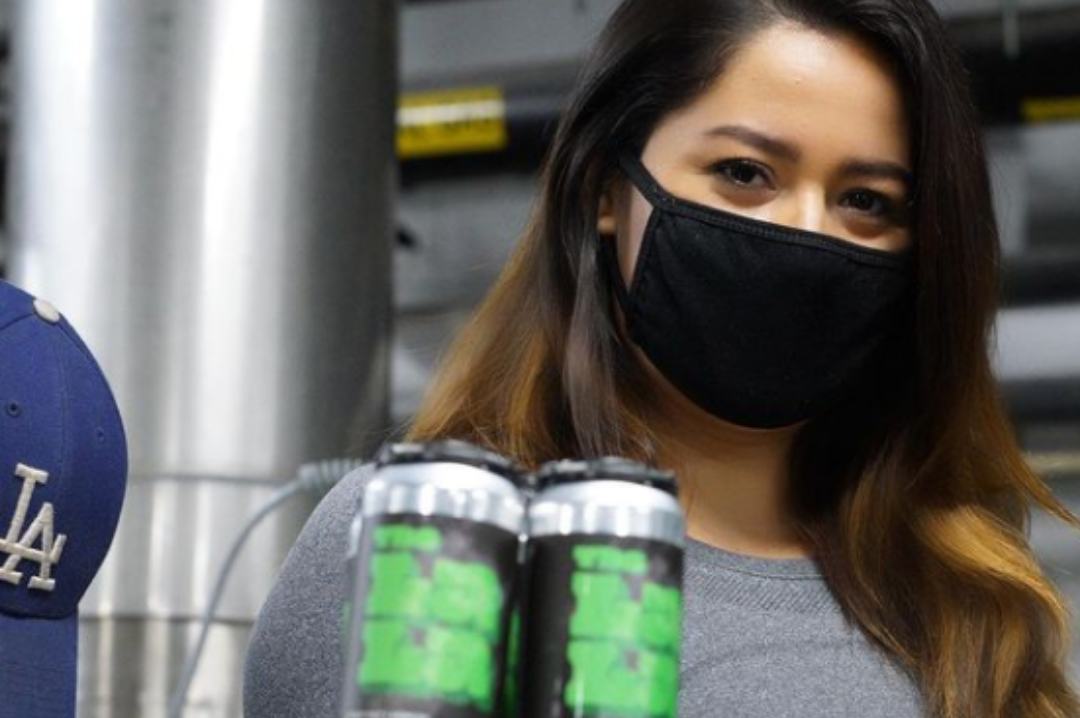 Other Half Brewing, source: Instagram
With a roster of over 1000 craft beers and three locations across New York, Other Half Brewing has surely made a mark for beer lovers in the city. Currently, the craft brewery is only offering pickup and delivery - however, when they are operating fully, the taproom, with its wooden furniture and metal seating is the definition of rustic bliss. Try the Ideal Dream IPA, a beer with a touch of citrus and cream hops, something you can enjoy at any time of the day.
Location(s):
Brooklyn - 191 Centre St, Brooklyn, NY 11231
Finger Lakes - 6621 State Rte 5 And 20, Bloomfield, NY 14469
Domino Park - 34 River St, Brooklyn, NY 11249
Grimm's Artisanal Ales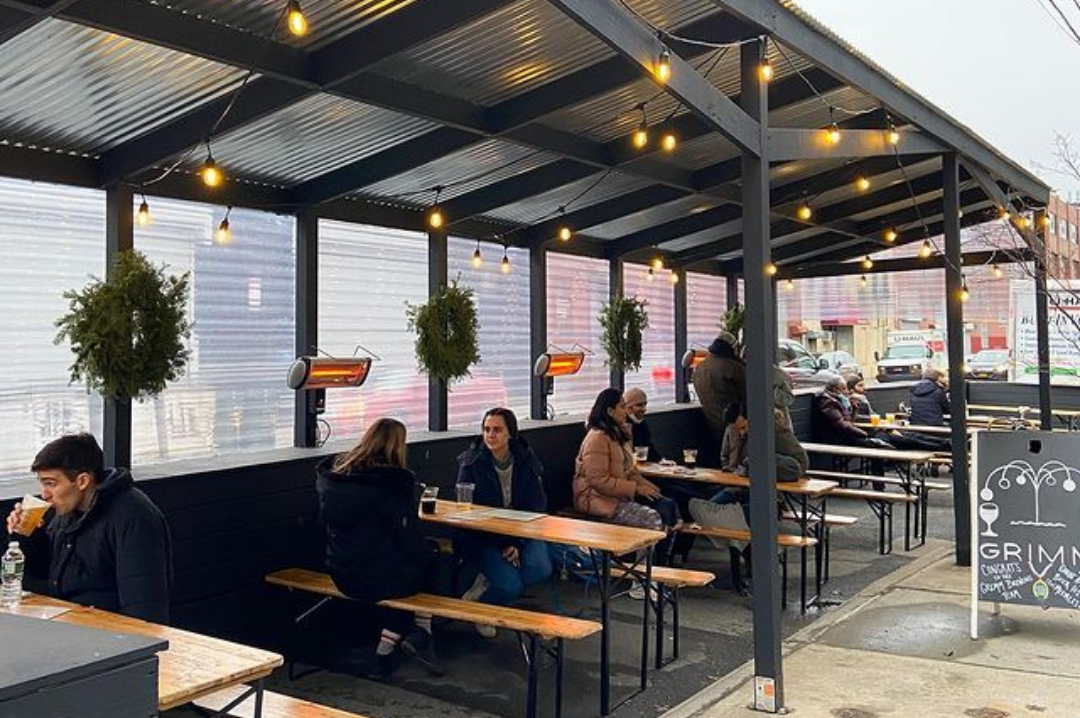 Grimm's Artisanal Ales outdoor seating, source: Instagram
Located in Williamsburg, Grimm's Artisanal Ales offers a range of IPAs and ales, along with sours, farmhouse ales, and funky lambics. The creative minds at Grimm's are always coming up with flavors to excite your tastebuds, making the brewery a great spot to explore your beer palate. Fortunately, the Williamsburg-based brewery is open for both indoor and outdoor seating, and to-go sales. If you're looking to enjoy an evening out with friends, their minimalist indoor seating offers great vibes. Don't forget to get your hands on MOCHA POP!, one of their new brews, a sour with chocolate, coffee, vanilla & milk sugar.
Location(s): 990 Metropolitan Ave, Brooklyn, NY 11211
Alphabet City Beer Company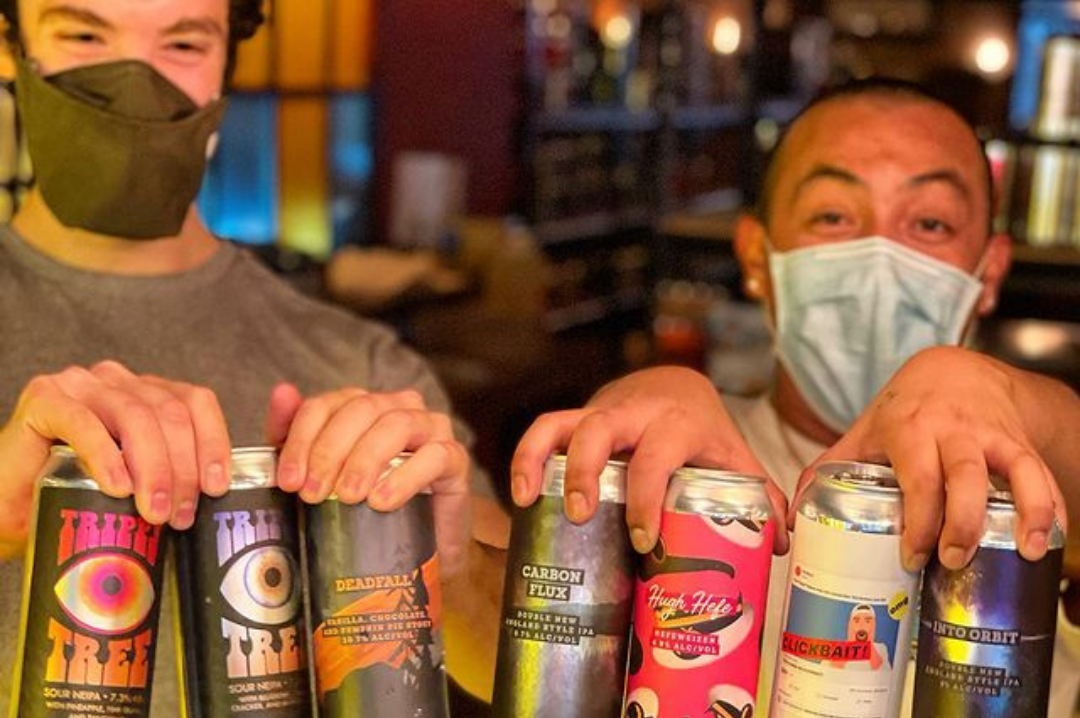 ABC Beer Co., source: Instagram
Alphabet City Beer Co. (or ABC Beer Co. for short) is a craft beer store and bar in the East Village that provides New Yorkers with a place to expand their experiences with brews, broaden their palates, and deepen their social circles. They offer 350 varieties of craft beers in bottles to go, along with 12 constantly rotating taps for guests to enjoy by the pint, half-pint, or growler. ABC Beer Co. also has a meat & cheese counter, with delicious meats, cheeses, and fresh bread. They are currently open for dine-in, takeaway, and deliveries.
Location(s): 96 Loisaida Ave, New York, NY 10009
Harlem Brewing Company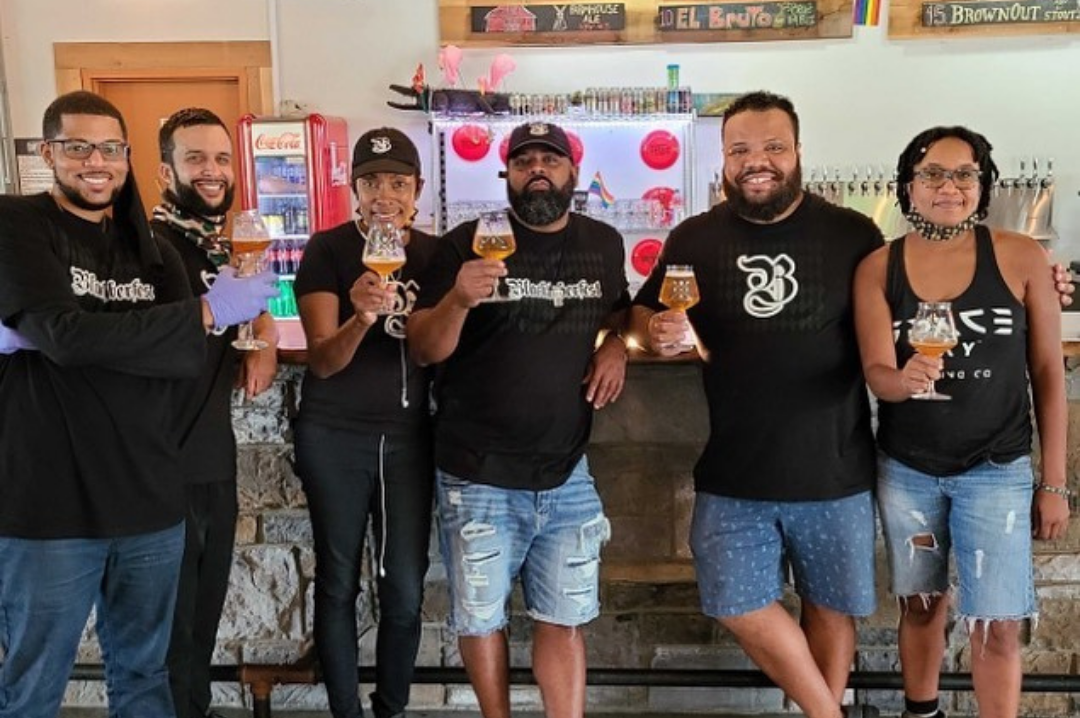 Harlem Brewing Co - Blacktober Fest, source: Instagram
Did you know that less than 1% of breweries in New York are black-owned? And Harlem Brewing Company is one of them. So if you haven't had the chance to grab a pint from them, then it's definitely time to do so. Their range of beers includes an IPA, a golden ale, and the 'Renaissance Wit' which is a toast to the 100th Anniversary of the Harlem Renaissance. They don't have a taproom where you can sit and sip, but they do offer delivery and beer experiences like Airbnb popups and virtual beer lessons.
Threes Brewing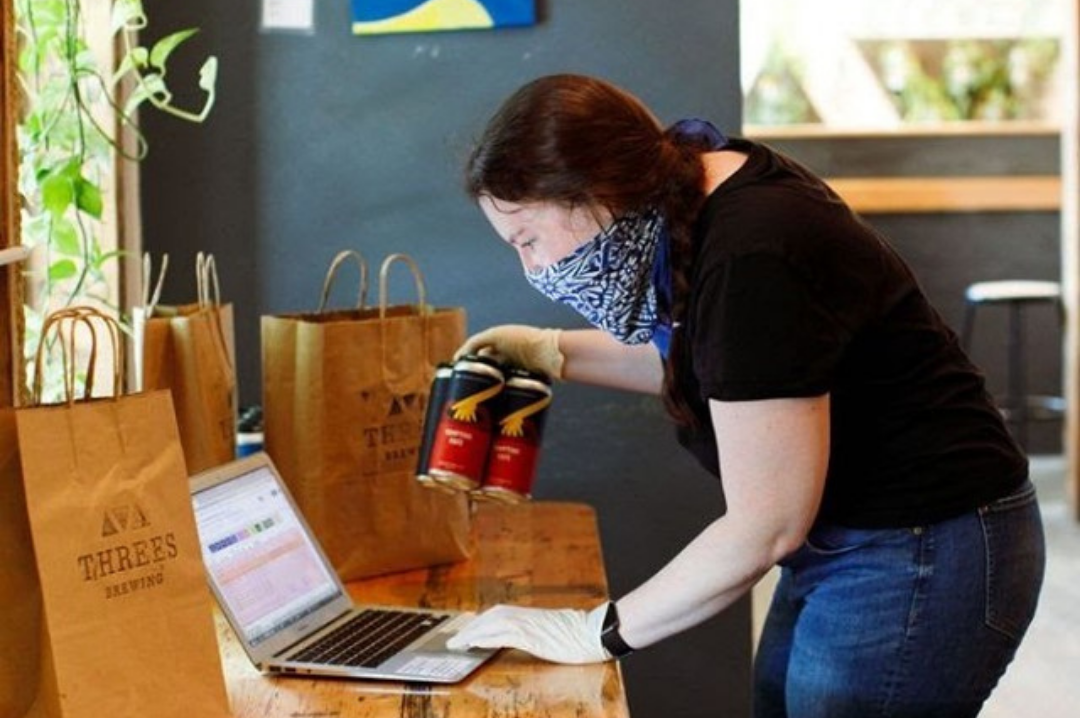 Threes Brewing, source: Instagram
The brewery and brewpub opened together in 2014 and the intention was to create a space warm and welcoming to all. Threes Brewing offers a range of beer from dark beer, fruited beer, hoppy American ales, lager, and Saison & mixed culture beer. The brewery and taproom also ship to 20 states. They are open for sidewalk and outdoor seating right now, however, groups larger than 8 are currently not permitted. Book in advance for a fun Threes Brewing experience.
Location(s): 333 Douglass St, Brooklyn, NY 11217
Sixpoint Brewery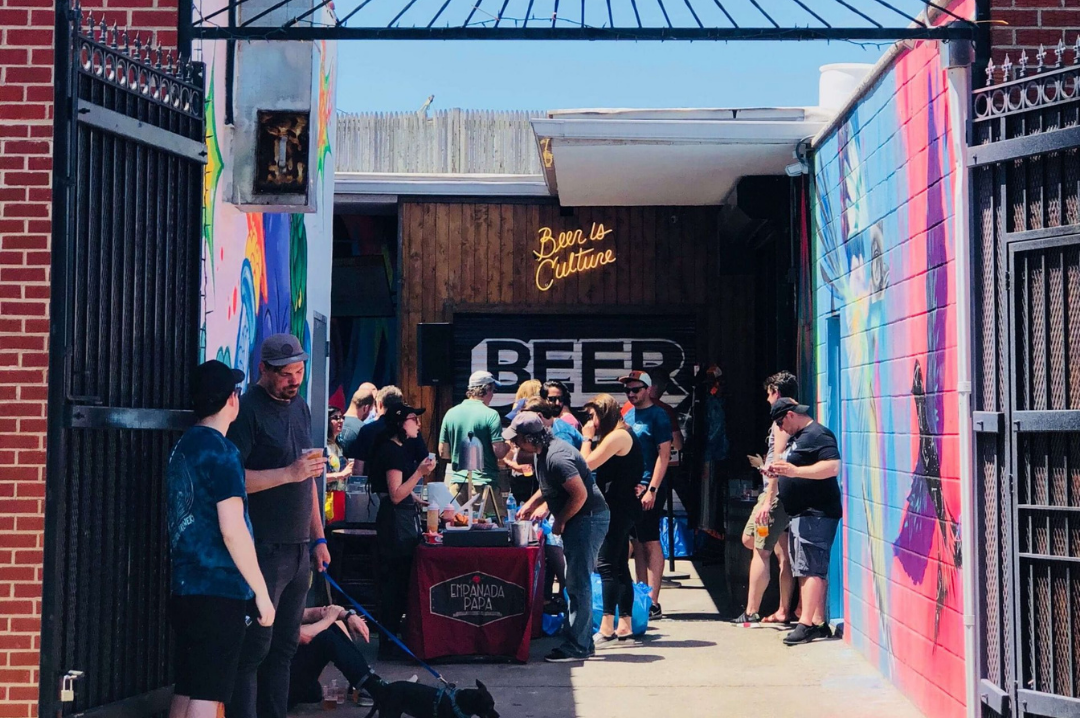 Sixpoint Brewery Beer Garden, source: Website
Housed in the East Village, Sixpoint Brewery specializes in ales and lagers. The brewery offers over 40 beers in its signature cans. Their beer garden is a must-visit, with graffiti-laden walls and a concert-like vibe. Sixpoint also offers pick-up and delivery to select zip codes in New York. If you find yourself sitting at one of the many wooden stools in their beer garden, then make sure to try one of the four limited-edition small-batch rotating brews on tap.
Location(s): 40 Van Dyke St, Brooklyn, NY 11231
Bronx Brewery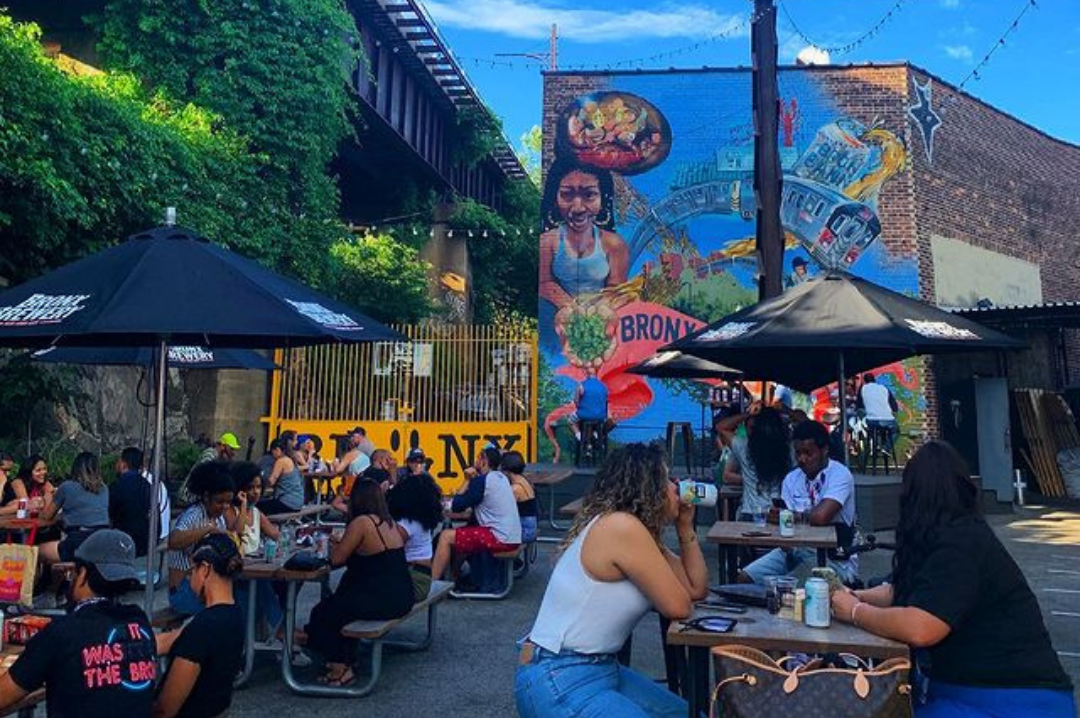 Bronx Brewery, source: Instagram
The Bronx Brewery is known for its array of beers but is also renowned for its empanadas snack bar known as 'Empanology'. They have a backyard dining area which is currently closed - but Empanology is still open! Try the famous Empanology combo - The Plug - which includes a shareable combo of boneless wings, empanadas & beer to choose from. Our favorite is the Chicken Truffle Mac & Cheese along with a classic APA from the brewery.
Location(s): 856 E 136th St, The Bronx, NY 10454
Header image: Photo by Cottonbro from Pexels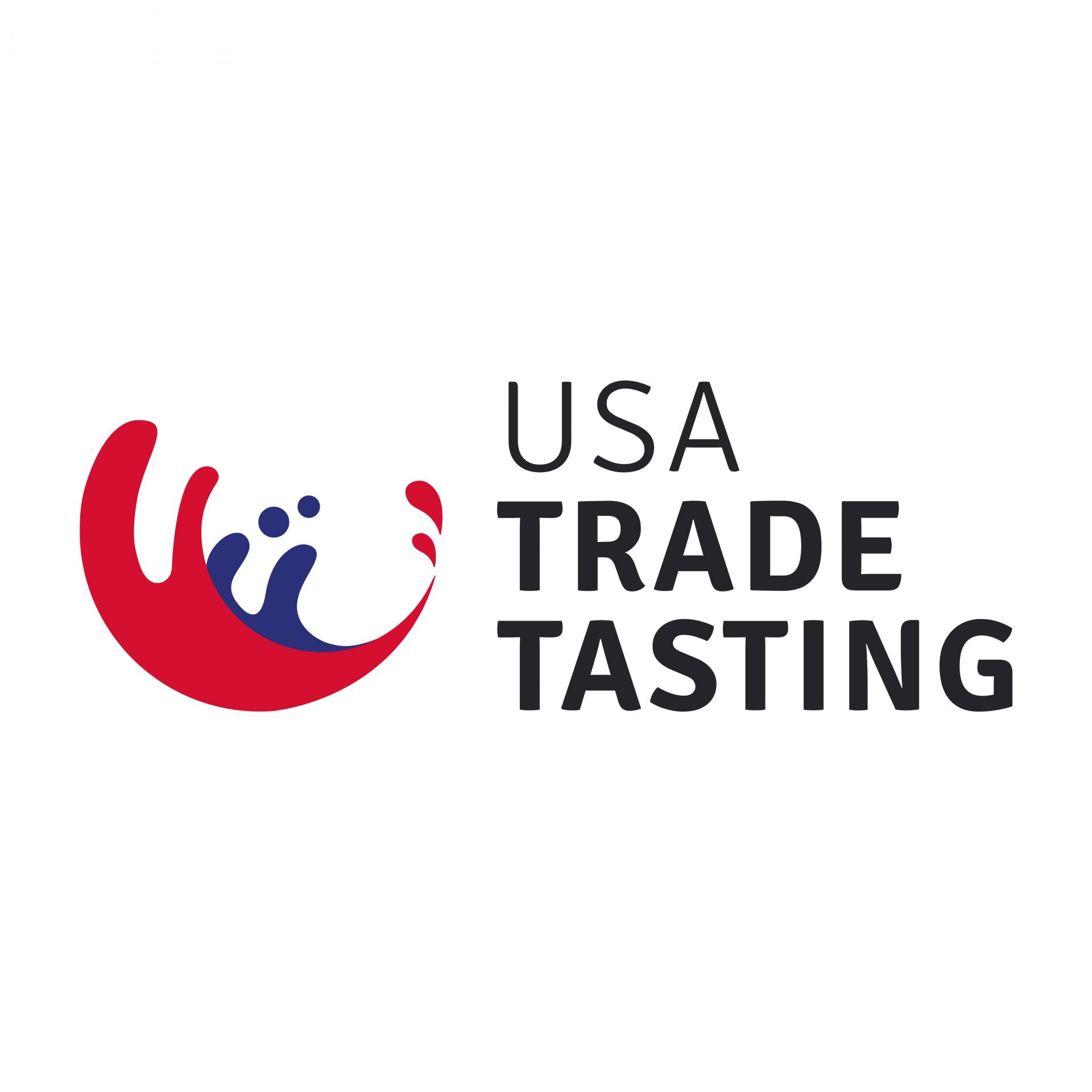 Morgan MFG, 401 N Morgan St Suite #204A, Chicago IL 60642
Register Now
South San Francisco Conference Center, 255 South Airport Boulevard, South San Francisco, CA 94080, United States.
Register Now
South San Francisco Conference Center, 255 South Airport Boulevard, South San Francisco, CA 94080, United States
Register Now