Best Beer Bars in New York City
The premier beer places in NYC to enjoy the finest suds on offer, local and global.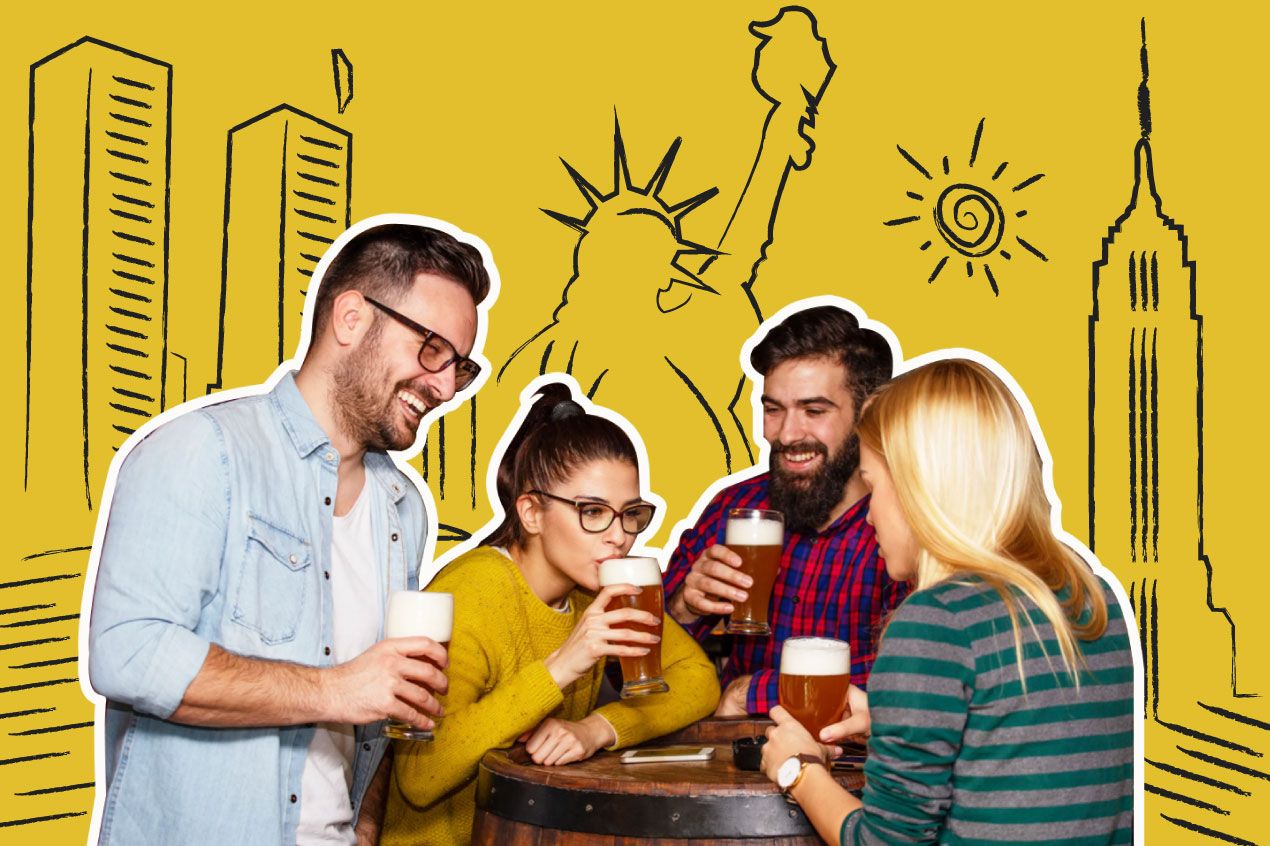 New York City is a beer lover's paradise. With the thriving craft beer scene, there are so many great options to try - from breweries in and around NYC, in the state, from around the country, or even beyond. The last few years have had a tremendous impact on the beer scene in the Big Apple which saw a seismic shift in numbers post the Craft NY Act of 2014, which made operating a brewery in NYC more profitable.
With small-batch breweries popping up around the city, there is no shortage of places to go for a beer crawl. Sure, we know you have places marked as your favorite, whether it is to watch the Knicks or the Brooklyn Nets play or the Yankees, but there's always a new place that you have to try, because New York. Here are some of our favorite bars to kick back, relax and enjoy a great brew.
Craft Culture
This is a beer bar dedicated to helping patrons know about the growing craft beer culture. The easy-going atmosphere that calls equally to beer-drinking novices as it does to the most informed beer nerd, Craft Culture pulls all the strings to see itself in the list of Best Beer Bars in NYC. The finest beers, local, regional, national and international paired with just the right food makes for an exceptional experience. The Purveyors of the Good Life believe in the statement outside of their bar as well. Hence, all the beers you get on tap are also available in single bottles or four-packs, six-packs, and more that you can carry out with you. Hail, the King of beers in Queens, NY.
Timings
Thursday & Friday: 4 pm- 9 pm
​Saturday: 2 pm- 9 pm
Sunday: 12 pm- 9 pm
Location: 59-04 Myrtle Avenue, Ridgewood, NY 11385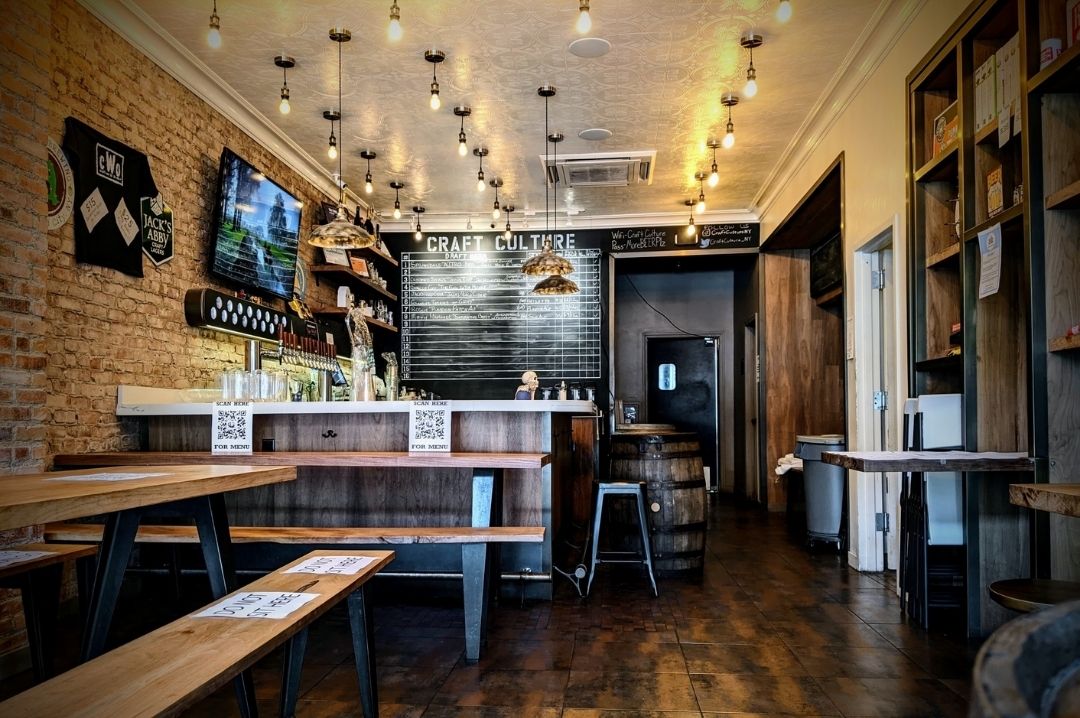 Craft Culture, Source Facebook
Amsterdam Alehouse
The Upper West Side has changed drastically according to perennial New York residents. From its time as sidewalks paved with cobblestones in the 1930s to its renaissance to become one of the most desirable neighborhoods of the city, a lot has changed. One thing however has not. Dating back to the 1930s, Amsterdam Alehouse on 76th street still retains its warmth and familial environment. This has helped it stay relevant in all the times, past and present, plus the beer is fantastic. The charm was never lost, the beers just got better and the food eclectic, what's not to love?
Timings
Monday- Thursday: 3 pm- 11 pm
Friday- Sunday: 12 pm- 11 pm
Weekend Brunch: 12 pm- 4 pm
Location: 340 Amsterdam Avenue, Corner of West 76th Street, NY 10024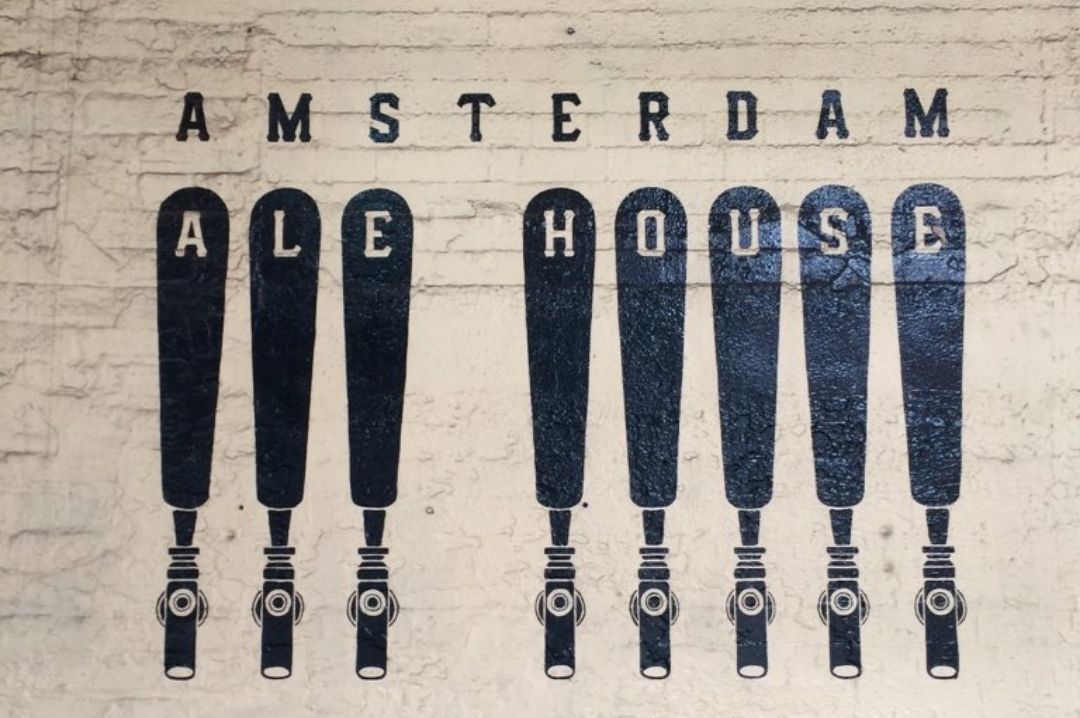 Amsterdam Alehouse, Source Twitter
BierWax
This spot in New York is a wonderland for music and beer aficionados. New York City's premier vinyl record craft beer bar, BierWax serves up a finely curated tap list along with some 5000 vinyl records. Spin your favorite record as you drink your pints at a seat in the back garden. The music choices are grandiose, and it gets better as you down a local beer and some of the best bites we've had at a beer bar.
Timings
Mon-Tues: 4 pm-9 pm
Wed: 4 pm-10 pm
Thurs-Fri: 4 pm-11 pm
Saturday: 12 pm-11 pm
Sunday: 12 pm-10 pm
Location: 556 Vanderbilt Ave. Prospect Heights, Brooklyn, NY 11238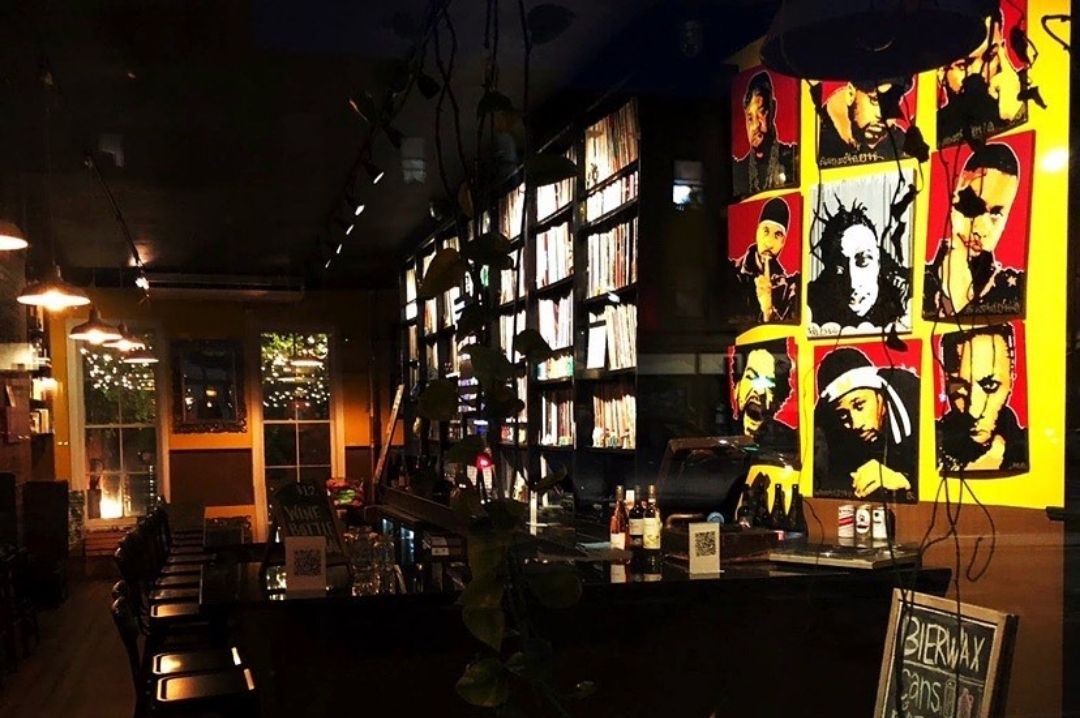 BierWax, Source Facebook
Evil Twin Brewing
Jeppe Jarnit-Bjergso and his family moved to New York in 2012 and became part of the burgeoning bar scene in the city. The Ridgewood-based brewery and taproom have become a spot for beer lovers, locals, and tourists to come and taste new flavors in a casual and welcoming atmosphere that Jeppe and his team have worked so hard to create. Evil Twin Brewing currently serves up amazing beers and seltzers on tap or as a part of their draft list. The food and the ambiance take the entire experience a notch higher. This one's on a strict no-miss list.
Timings
Monday- Wednesday: 2 pm- 8 pm
Thursday: 2 pm- 10 pm
Friday- Sunday: 12 pm- 10 pm
Location: 1616 George Street, Ridgewood, NY 11385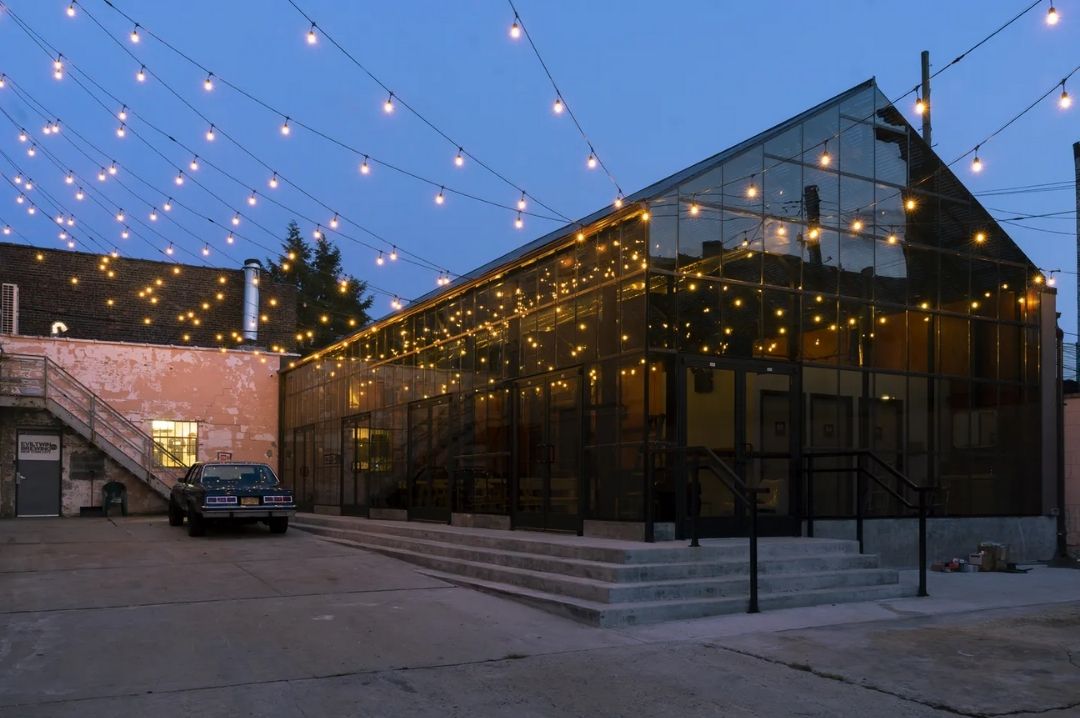 Evil Twin Brewing, Source Website
Covenhoven
Ever wanted to visit a beer place that felt like home? Covenhoven is that place in New York. Named after the farm the property now resides on, Covenhoven is a friendly neighborhood bar for geeks, couples on a date, people with pets, and even for those on awkward dates. From cheese to brats, sausages, and more, they have got plenty of food to accompany the 16 constantly rotating taps and the 250-plus bottles on show. This one is sure to impress.
Timings
Monday- Thursday: 2 pm- 12 am
Friday: 2 pm- 1 am
Saturday: 12 pm- 1 am
Sunday: 12 pm- 12 am
Location: 730 Classon Avenue, Crown Heights, Brooklyn, NY 11238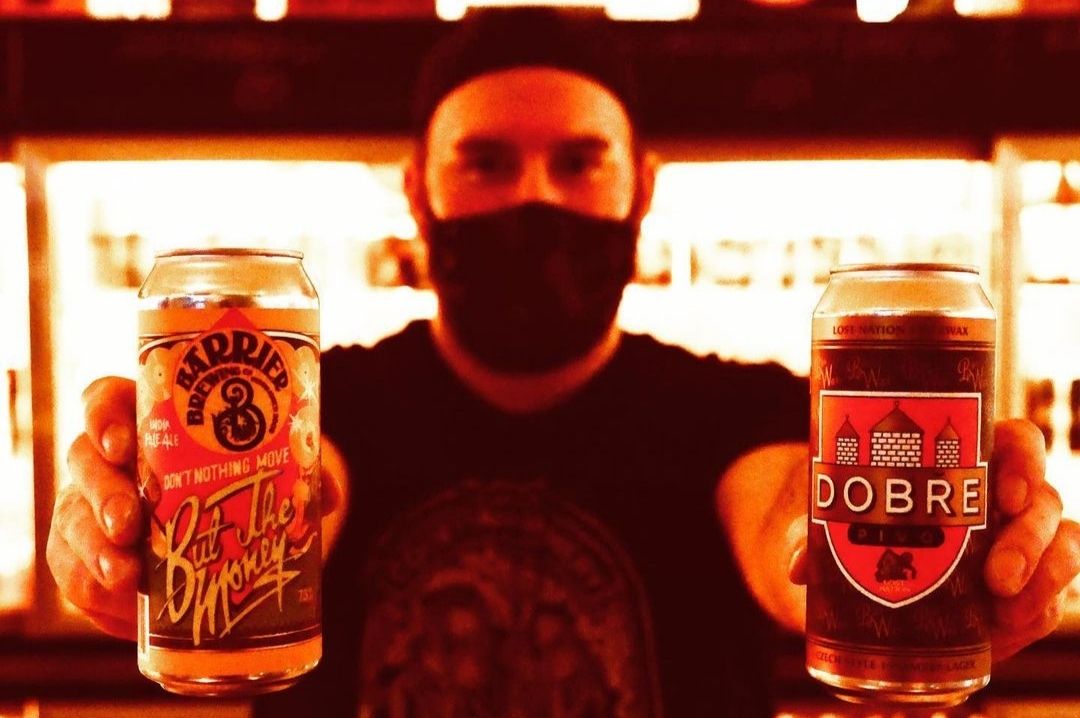 Covenhoven, Source Instagram
The Jeffery Craft Beer & Bites
One of the most popular beer places in New York, The Jeffery Craft Beer & Bites is a typical New York joint. Next to a sidewalk, serving ridiculously good food and 30+ beers on tap along with a few more selections from local breweries. In addition to that, they have started developing a beer garden, so very soon The Jeffery won't be your neighborhood beer bar, instead, it will be the neighborhood beer garden. Go now and come right back, to witness the transformation.
Timings
Monday- Friday: 3 pm- 11 pm
Saturday- Sunday: 12 pm- 11 pm
Location: 311 East 60th Street, NY, NY 10022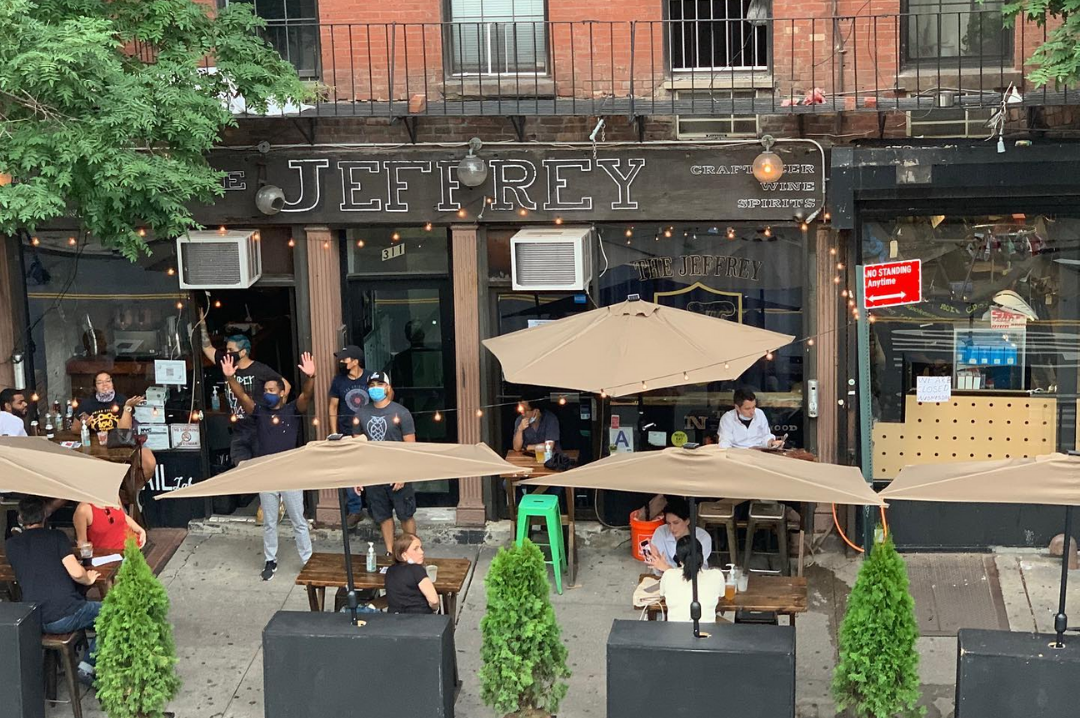 The Jeffery Craft Beer & Bites, Source Facebook
The Beer Garage
The latest beer bar to join a growing list of brilliant bars to enjoy a pint at is The Beer Garage. Started by Marina Charney and Oleg Kaziev just this past year, The Beer Garage is an intimate and comfortable beer bar the pair found missing in the neighborhood. Vintage decor modeled like an auto garage give The Beer Garage a different vibe compared to other beer bars in the area. The bartender is likely to know your name and there's always one sport being broadcasted. Choose from the 10+ craft beers on the menu.
Timings
Sunday- Thursday: 2 pm- 12 am
Friday- Saturday: 2 pm- 2 am
Location: 148 5th Avenue, Brooklyn, NY 11217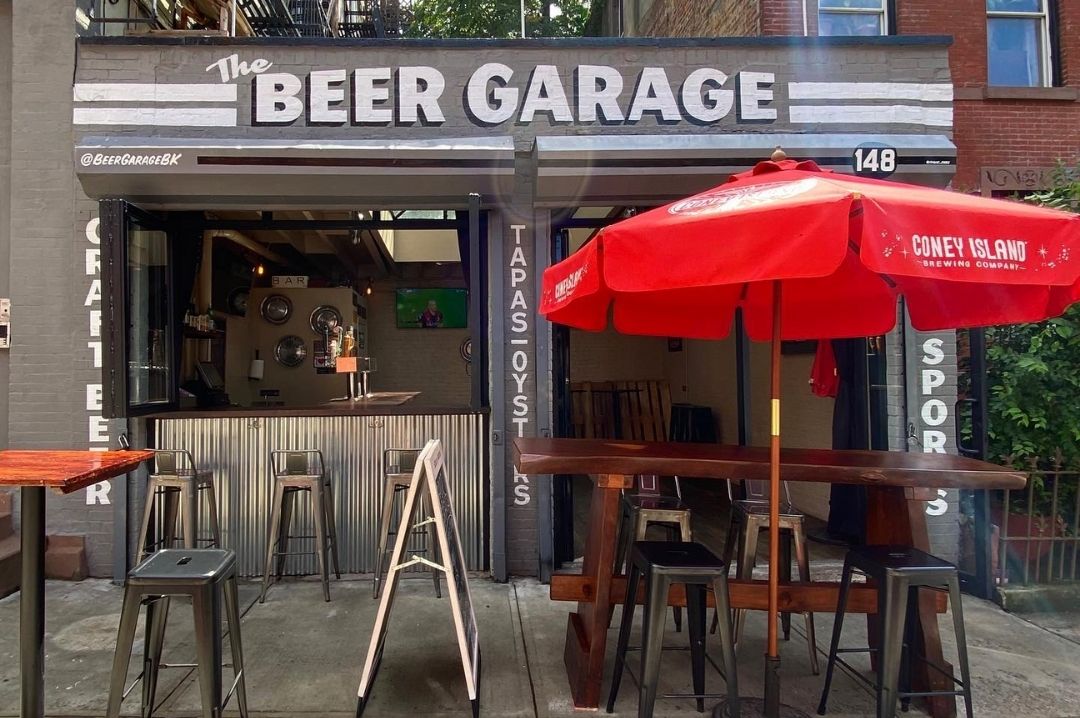 The Beer Garage, Source Facebook
Harlem Hops
New York's first-ever African-American-owned beer bar is a thing of beauty. The local craft beer bar has 16 rotating taps that you can choose your to-stay beer from and has around 250 options in the fridge for to-go options. From frothy fresh drafts to chilly beers, Harlem Hops has got a great selection from local breweries that make it worth a visit.
Timings
Monday- Thursday: 3 pm- 9 pm
Friday- Sunday: 3 pm- 10 pm
Location: 2268 Adam Clayton Powell Junior Boulevard, Harlem, NY 10030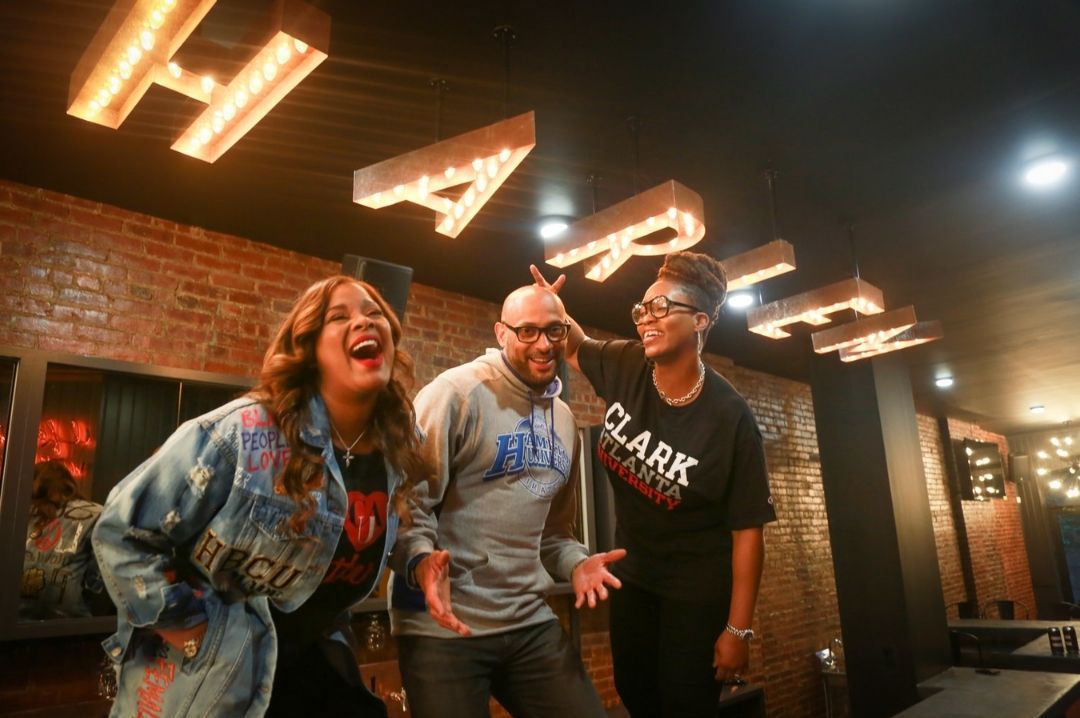 Harlem Hops, Source Website
The only question is, where to first?
Header Image: Covehoven, Source: Website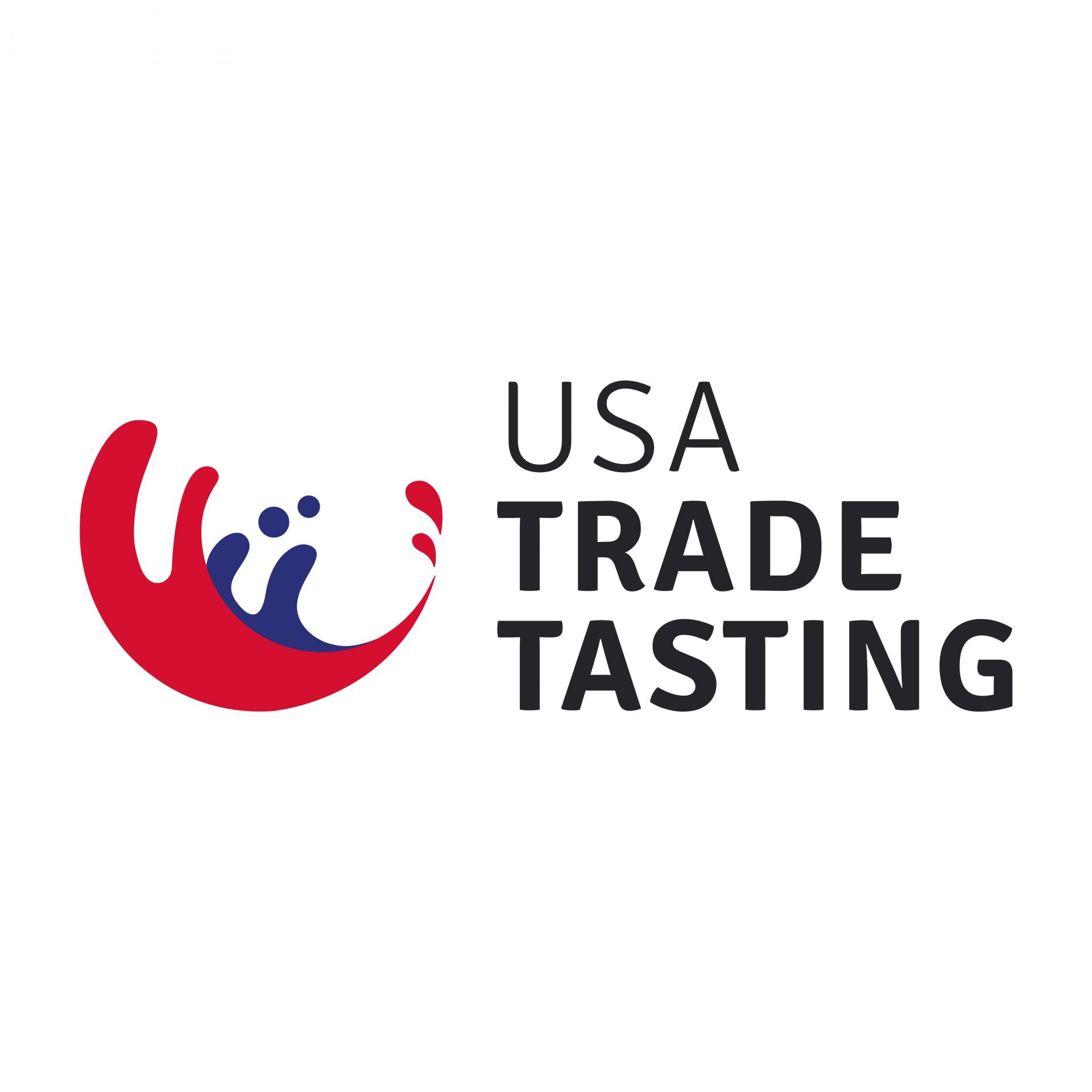 Morgan MFG, 401 N Morgan St Suite #204A, Chicago IL 60642
Register Now
South San Francisco Conference Center, 255 South Airport Boulevard, South San Francisco, CA 94080, United States.
Register Now
South San Francisco Conference Center, 255 South Airport Boulevard, South San Francisco, CA 94080, United States
Register Now