Craft beer bars you must visit in New York
Below is a list of some of the best craft beer bars you must visit when next you decide to drink in New York.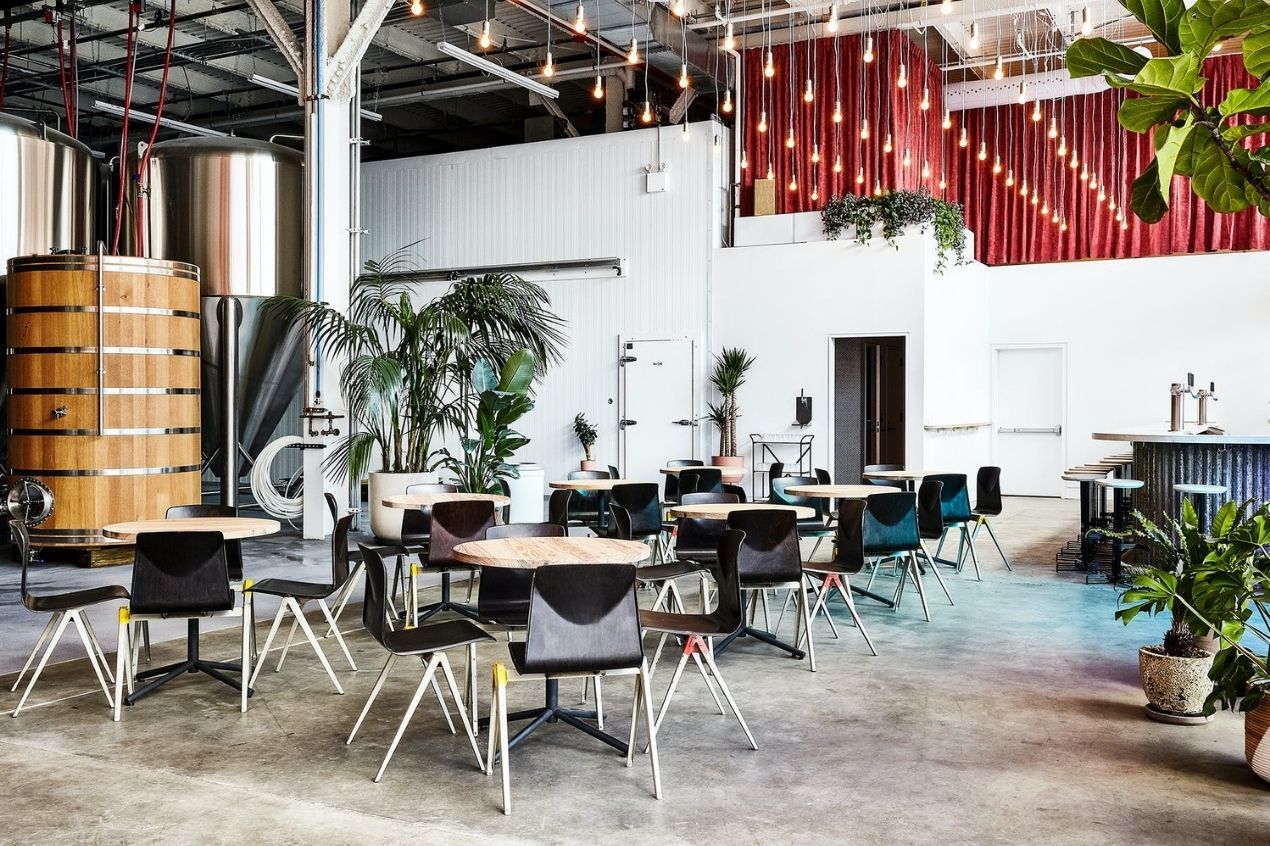 If you're coming to New York or you're residing there already, there are craft beer bars that you need to visit if you want to stay top of your drinking game.
Historically, New York is home to excellent and bespoke cocktail experience Northwest cities like Seattle and Portland are known for their craft beer craze. Time has changed dramatically, and many drinking bars are springing up here are there, and most of them are dedicated to providing craft beer.
Below is a list of some of the best craft beer bars you must visit when next you decide to drink in New York.
Best Craft Beer Bars For Visitors In New York
Torst came on board the craft beer sales ship in 2013. It is located on Manhattan Avenue. Torst is a very sleek beer bar, a favorite spot for die-hard suds fanatics neck-bent to spend some dough for the rarest, best brews from North America and Europe.
The draft menu with its 21-tap rotating design contains solid Evil Twin Pours and many great sips, including smoked stout and barley wine.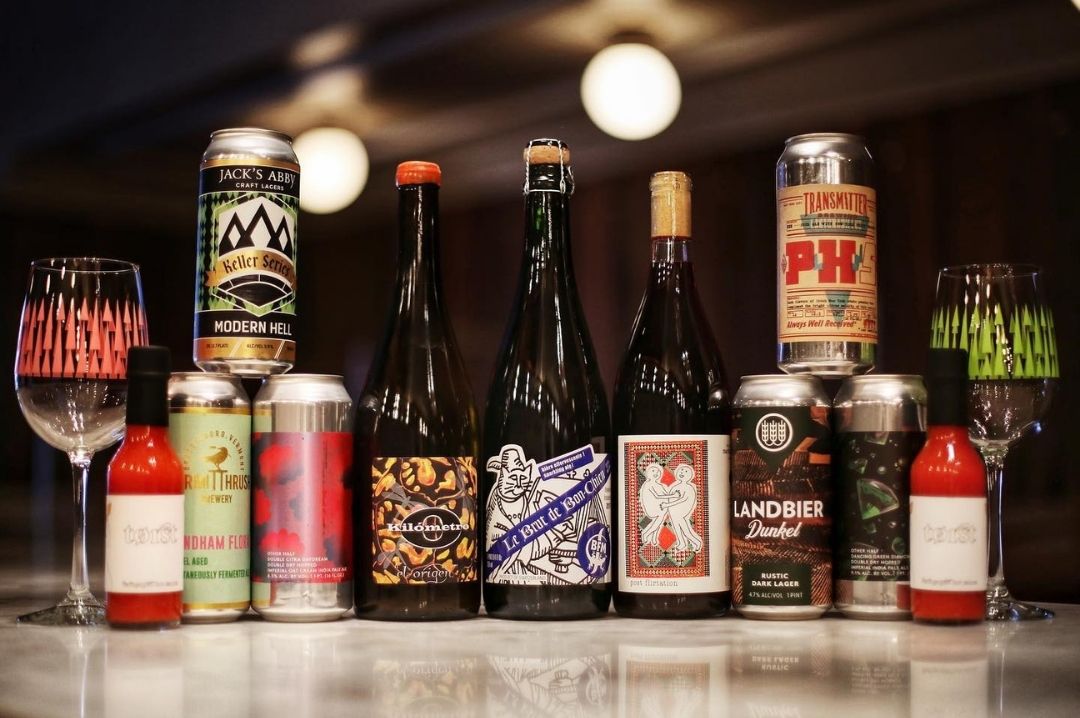 Think you're one lone drinker? Try this bar. Here you will find many beers who love drinking heavily from all sorts of wine glasses—large and small. The Scandinavian decor design, iPad stands, and potted succulents give a lively feel to this place. You can immediately understand why everyone in the room is so charged up: t the taprooms, customers are allowed to sample and buy freshly canned and flavored brews from Grimm. The bar owned by a couple also allocates a huge 160 barrels of brewer space, which is one-fourth of the entire store space, to sour and aging beer, something unheard of in the whole of New York.
You have to visit this bar.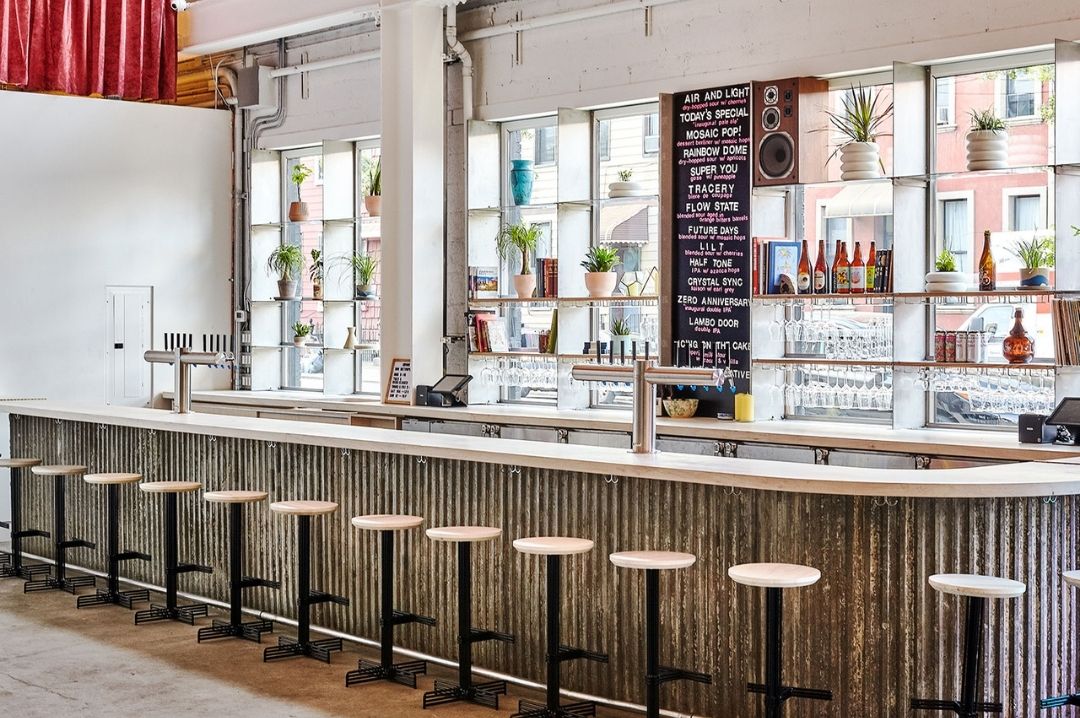 Berg'n is a good-looking beer bar with vintage rows of wooden tables and comfortable chairs. The bar has a large quantity of craft beer that can keep your feasting mood lasting for good. It features a 12-tap setting ranging from international selections to heavily accented local brews. Food vendors' presence means you can enjoy your favorite craft beer while reaching out for some nice foods to sum it up.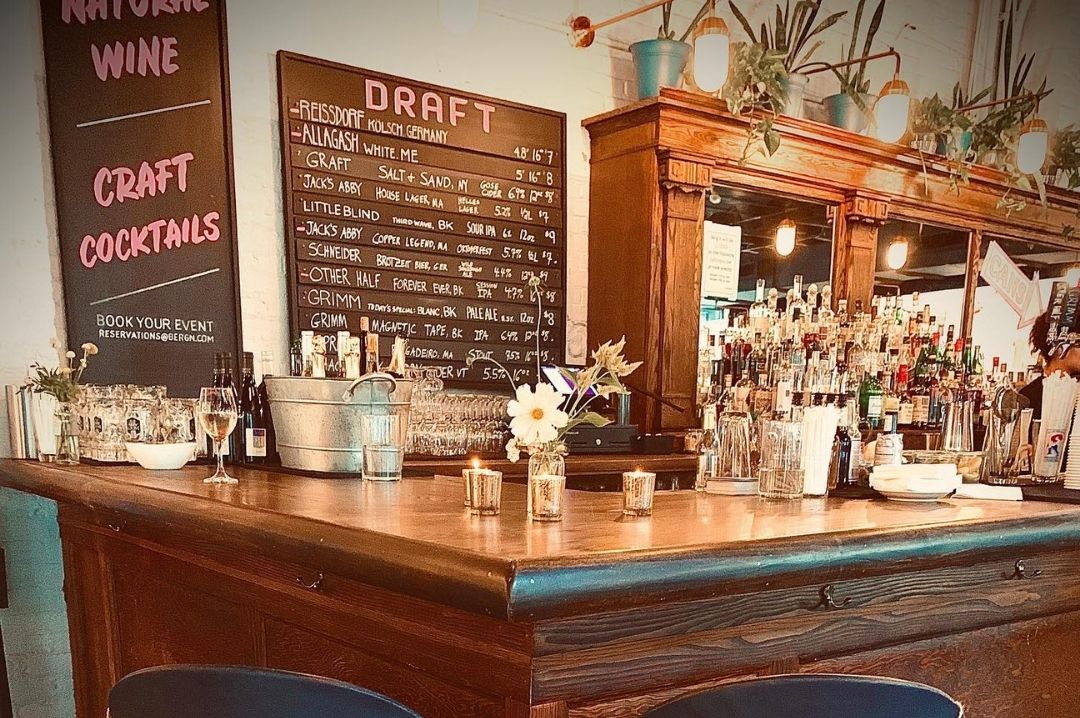 This is a 5000-square footed brewery, event, and cafe space. It has a beautiful collection of excellent craft brews made by them and served by them. You can't afford to miss out on this one.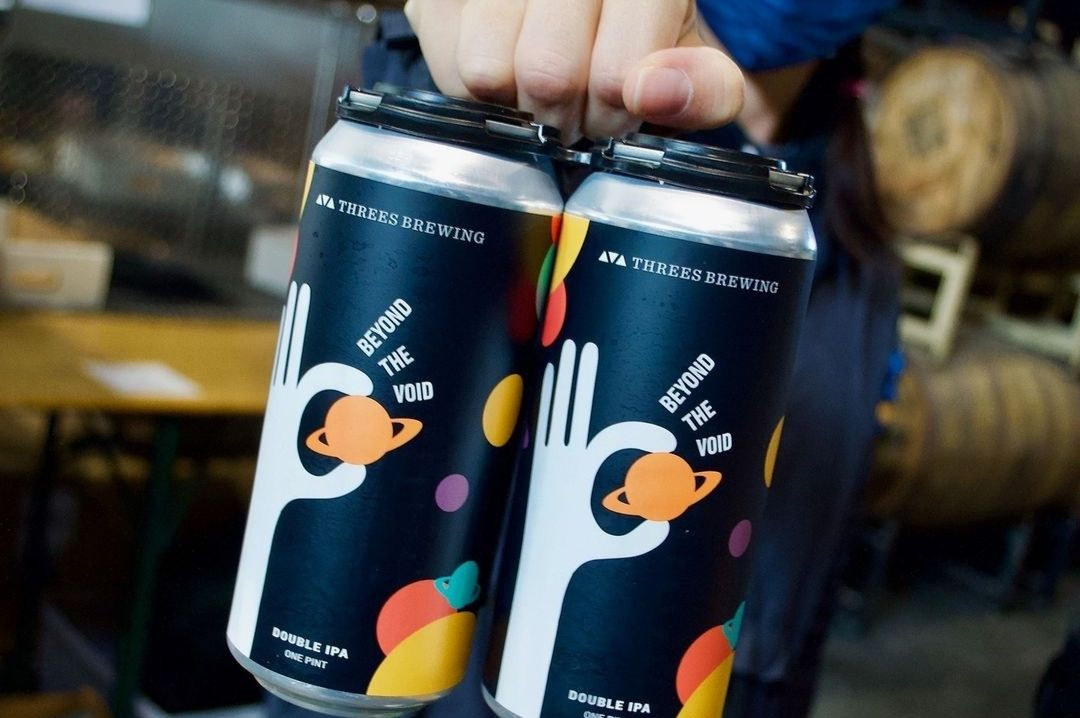 Alewife Queen is a popular craft beer bar located in Long Island City. Its charming look and user-friendly customer relation make it a great destination for craft beer lovers from the borough. Supposing you're willing to undertake the trek down to the famous industrial hood and sample a balanced pick of old World classic and focused American brews.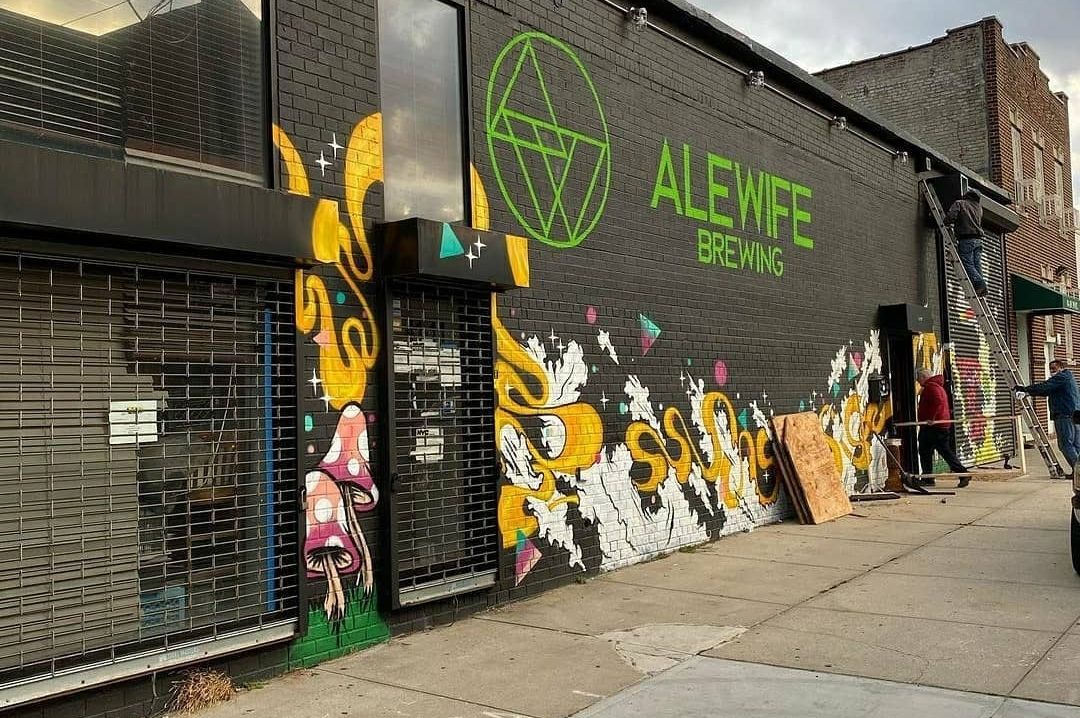 The name of this craft beer bar is derived from a farm previously situated in the vicinity of Park Place. The taproom is heavily localized and featured quality decorative plates straight from New York City's old-school breweries like Schaefer and Piels. The menu contains 16 different craft beers plus other selections together with a loaded and tasty grilled cheese to go by.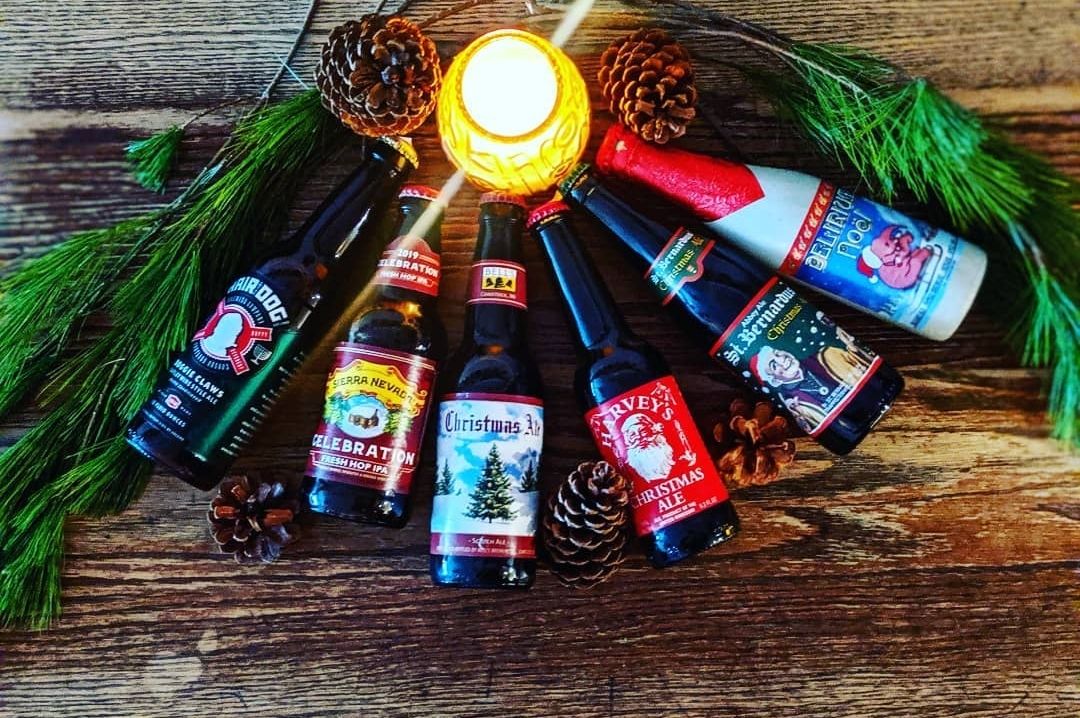 The Cannibal is a restaurant that serves a combination of meat and beer. With more than 350 different bottles to choose from, there is a lot you can enjoy from this Flatiron outstanding retail restaurant, especially when chased by compelling suds.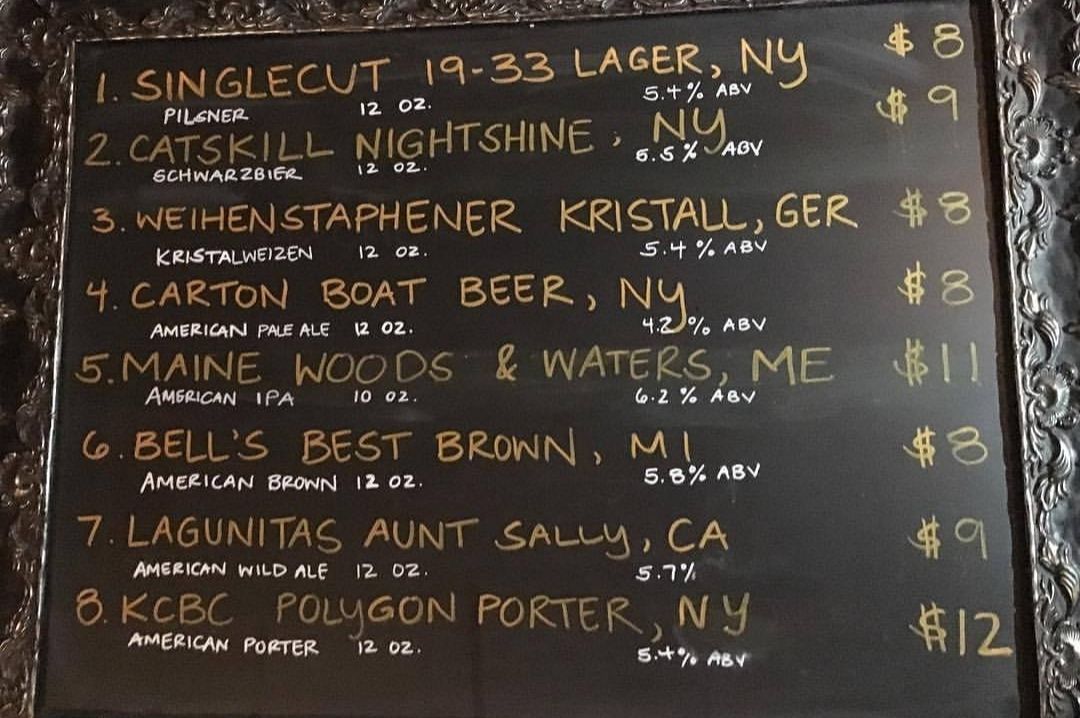 Walk into this craft beer bar and be greeted by a massive chalkboard showcasing a list of the most dependable craft alternatives meant for famous macro brews. The menu's back contains a beer-drinking guide for starters, teaching you the proper ways to taste the beer. The bar has 40 rotating and inviting microbrews ready on tap. There are also different types of cask beer and specialty bottles that will leave both craft beer enthusiasts and starters excited.
If you're testing any of the suds, try Southern-Tier Pumking; its spicy pumpkin and sweet pie notes always deliver the results.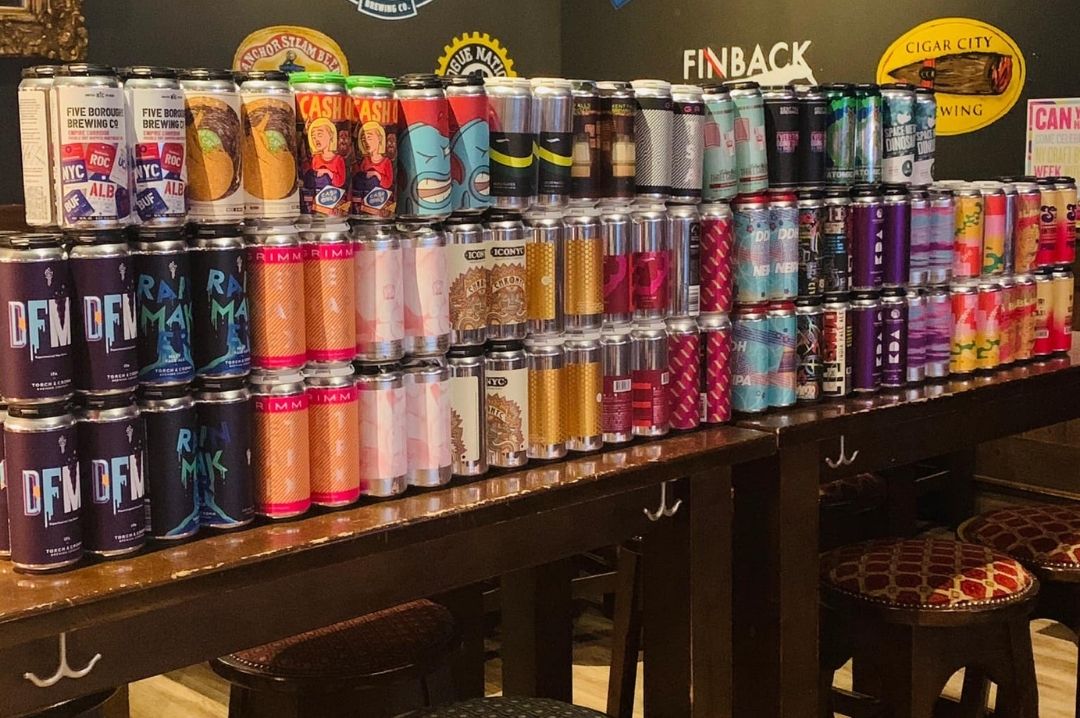 Fool's Gold is a bar with more than 30 international and domestic craft beer on cocktails, on draught, and several wines, whiskies, and cocktails on the tap is a must-visit for any craft drinker. Fool's Gold is the right bar to call if you are looking for the best in-the-middle beer shots. Old-fashioned decor with solid brick walls denotes a warm and comforting ambiance. The bar's collection of more than 80 quality American whiskies and some seasonal beers like the renowned Port City Oktoberfest means there is a whole lot t enjoy at this bar.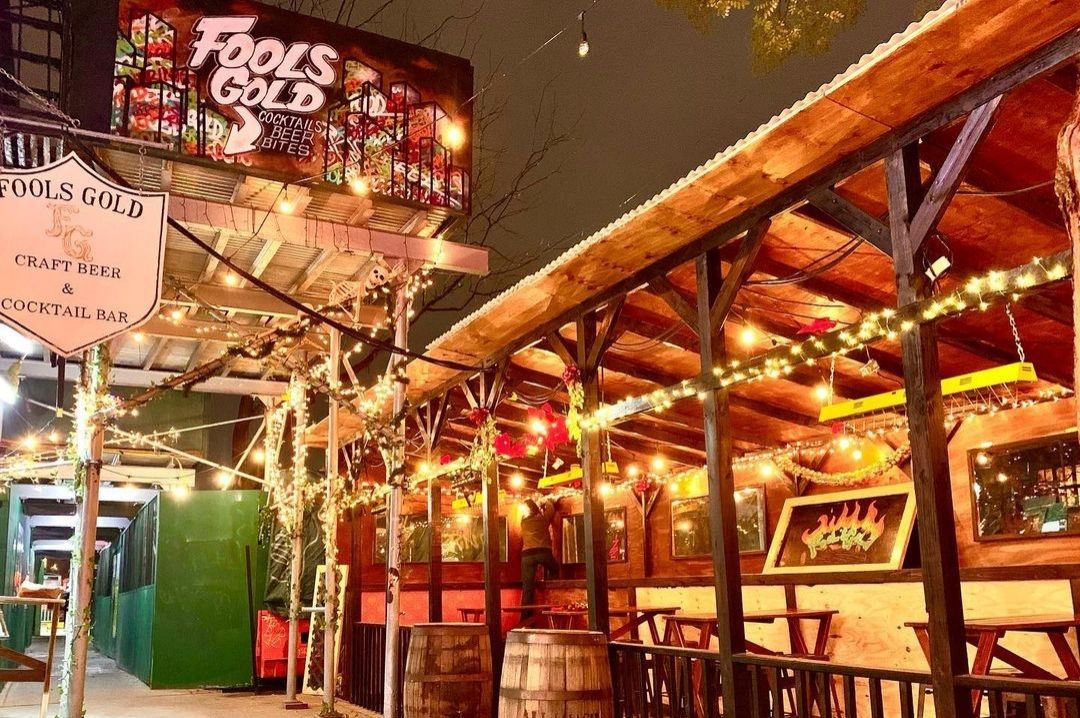 If you are looking for a merrier and fun-filled approach towards your tap lines, hit Spuyten Duyvil's classic selection of one cask and six drafts, meaning your brew will never become stale. You will also find much variety in the bottle, including over 100 different choices, especially on microbrews from Europe. Go to the backyard and settle down in the leafy environment. Grab your best quaff and drink away the moment with your friends or loved ones.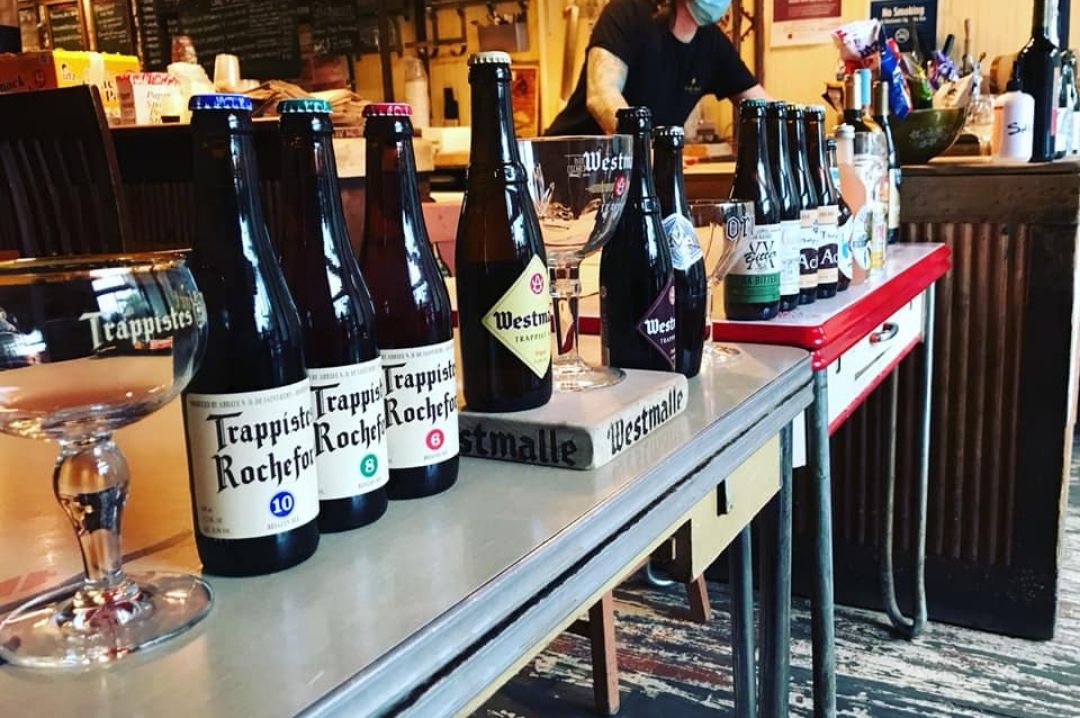 Here is one of the most mysterious and charming breweries in the world, with a shop set up in Queens. This beer bar brings with it a completely different European influence that alters the city's beer atmosphere. It's a German-based craft beer giant with a restaurant and a brewery that measures about 10,000 square feet.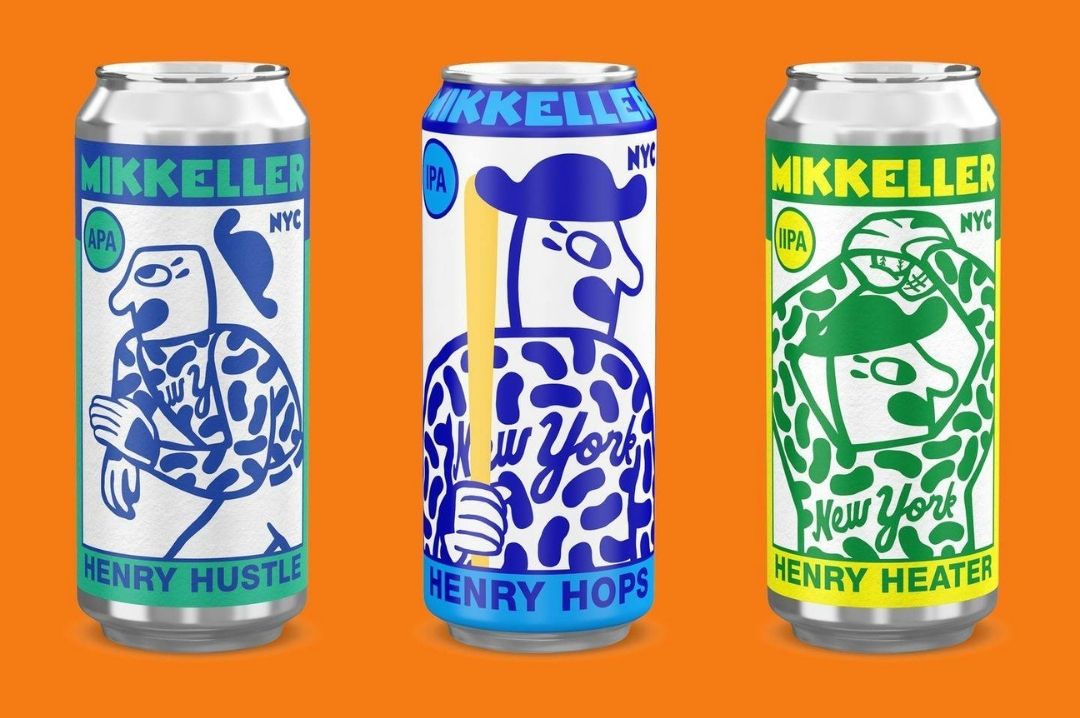 Though it's a small bar room, the Proletariat offers a safe and hidden spot for beer-lovers to indulge in the crazy drinking frenzy at St. Marks Place. The brew's menu is eccentric and comprises choices from different parts of the world and from other parts of the country. Ten rotating stools/drafts lined up the bar where you can share about 31 bottles with family or friends. Enjoy the superior collection of ciders from Normandy's shores, new Hampshire, and the Basque County sums up the beverage menu's list.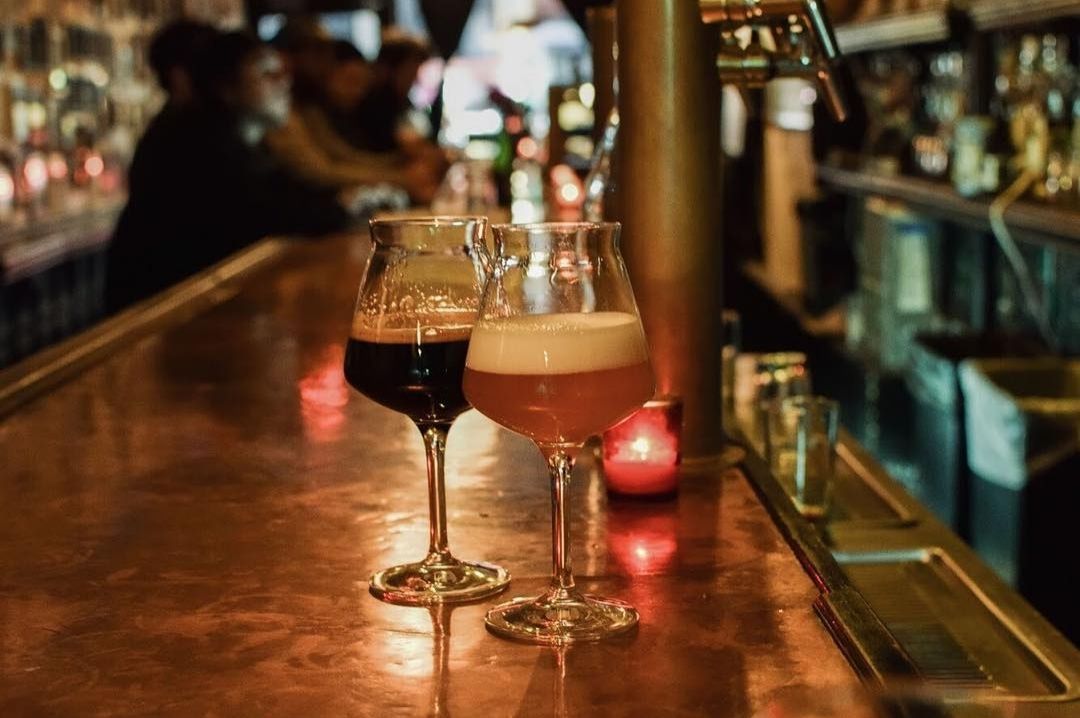 Header Image Credit: GrimmAles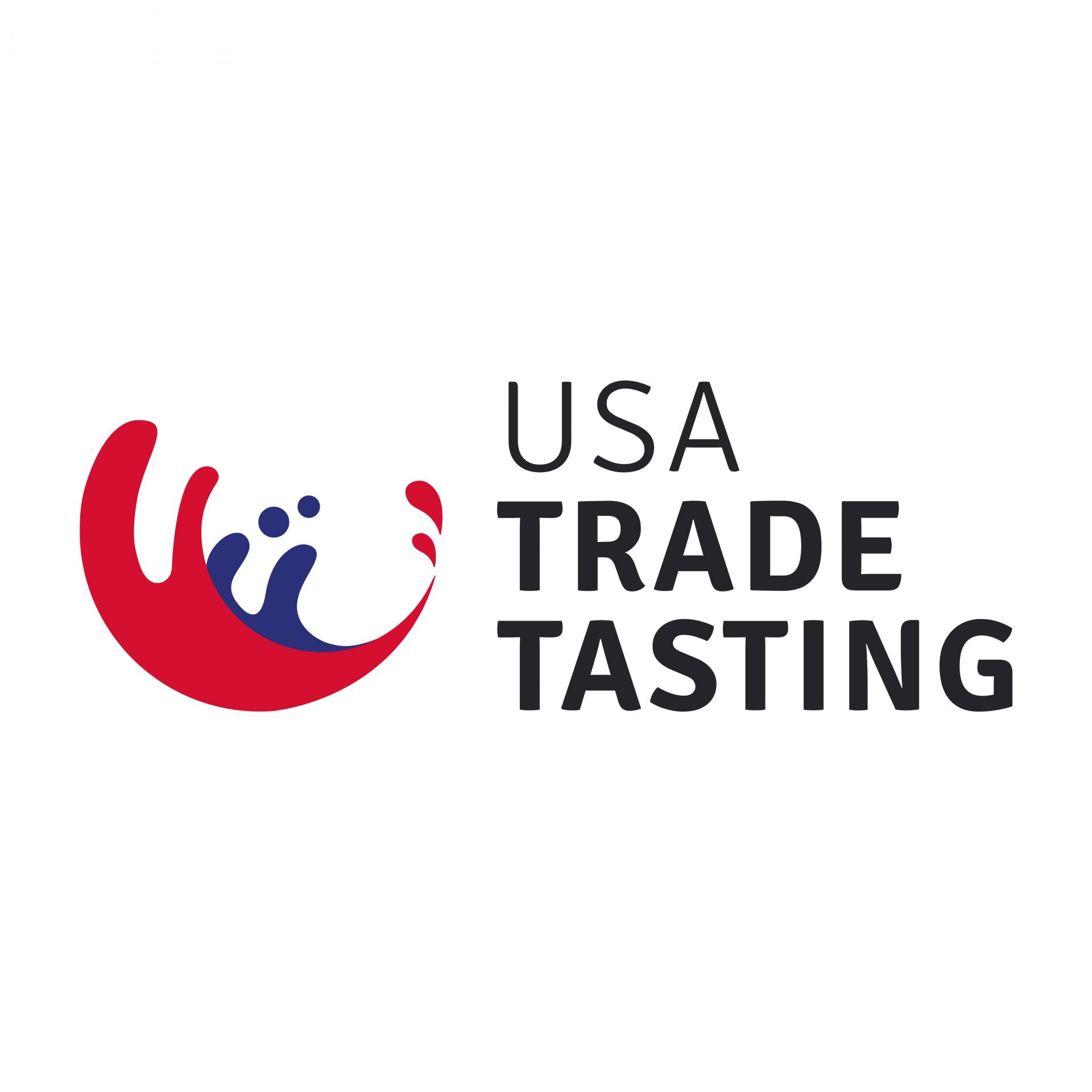 Morgan MFG, 401 N Morgan St Suite #204A, Chicago IL 60642
Register Now
South San Francisco Conference Center, 255 South Airport Boulevard, South San Francisco, CA 94080, United States.
Register Now
South San Francisco Conference Center, 255 South Airport Boulevard, South San Francisco, CA 94080, United States
Register Now