Must visit beer gardens of New York city
We have listed some of the most outstanding beer gardens there are down here for your convenience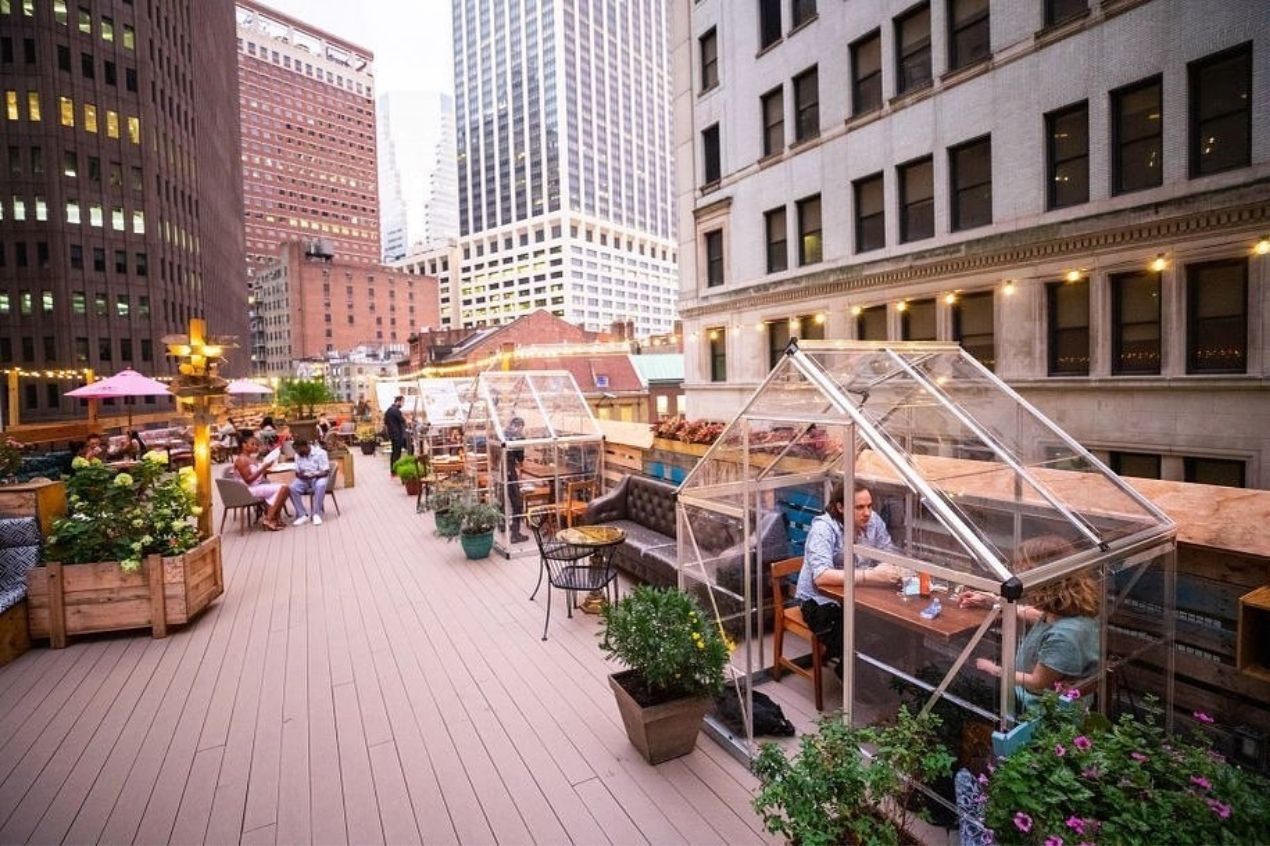 The citizens of the city of New York like to have their leisure time in certain places, and they value this aspect of their lives with perhaps as much interest as they place in their hustle. There are no limits to the extent to which New Yorkers can go to have a good time.
It can get quite stressful in the city when it all comes down to it. Therefore, there is a need to have various ways for people to cool off after these days of immense tension and worry. It is pretty evident from a glance that there are many things to be done to get your fix in the big city.
There are a lot of places to visit for a good time.
However, if you are like most people, you might fancy having a beer with friends, or even a couple of strangers might just do the trick. If that sounds like you, then New York City is the right place for you due to its assortment of bars and other establishments like serving beer, wine, whiskey, champagne, rum, etc.
Here, we'd be addressing the locations that serve the most common form of an alcoholic beverage: Beer. New Yorkers don't just drink beer the regular way, like in pubs or something like that. No, In New York, you find the perfect beer in gardens. Yes, you read that right – Gardens!
Under normal conditions, the cold Autumn winds might have driven a lot of people indoors (thereby making them miss the fun of a great outdoor beer-drinking experience), but these days because of the outbreak of the novel Coronavirus, citizens have taken to hit the streets for their alcoholic fix rather than being stuck in the busy bars and risk catching the virus in an enclosed space.
It is perhaps better to have a nice cold glass of beer on a warm day outside when you consider the risk factors. These beer gardens feature a collection of great drinks, enjoyable music, and good food for their customers to choose from.
These days, social distancing is taken seriously as there has been an upsurge in the rate of new COVID-19 cases, which has made a lot more people cautious in their approach to living in the outside world. A bunch of restaurants and bars have been allowed to serve people in spaces outdoor, so it is a bit lucky, but people still have to be careful with their safety.
The beer gardens of New York City come as the panacea that many people sought because it just wasn't too conceivable to let go off of their beloved beer-drinking spots, especially at these trying times. The bars have promised to keep the safety of their customers at the top of their agenda, and they have even gotten quite creative already to ensure that the spread of the killer virus does not extend to their locations.
Beer gardens are an innovative way to enjoy a good time with other people out of the house and observe social distancing to beat COVID-19 at the same time. A couple of them are available for drinkers of beers to have a wonderful experience, and we have listed some of the most outstanding ones there are down here for your convenience.
Beer Gardens in New York City You Must Visit
Some of the must-visit beer gardens of New York City include –
One of the most significant features about Ampia is that not only does it have dining domes made of plastic in the sitting areas; the plastic dining homes are also in the form of igloos and rooftop greenhouses covering each table for the guarantee of maximum privacy. These greenhouse constructions set up by the management are even sure of doing well when the weather gets colder again.
Time at the Ampia is often quite enjoyable, and the scenery is one that you'd keep in your memory for a long time because apart from the inventive seating arrangements, there are also a variety of dazzling flowers on display as well as splendid art collections.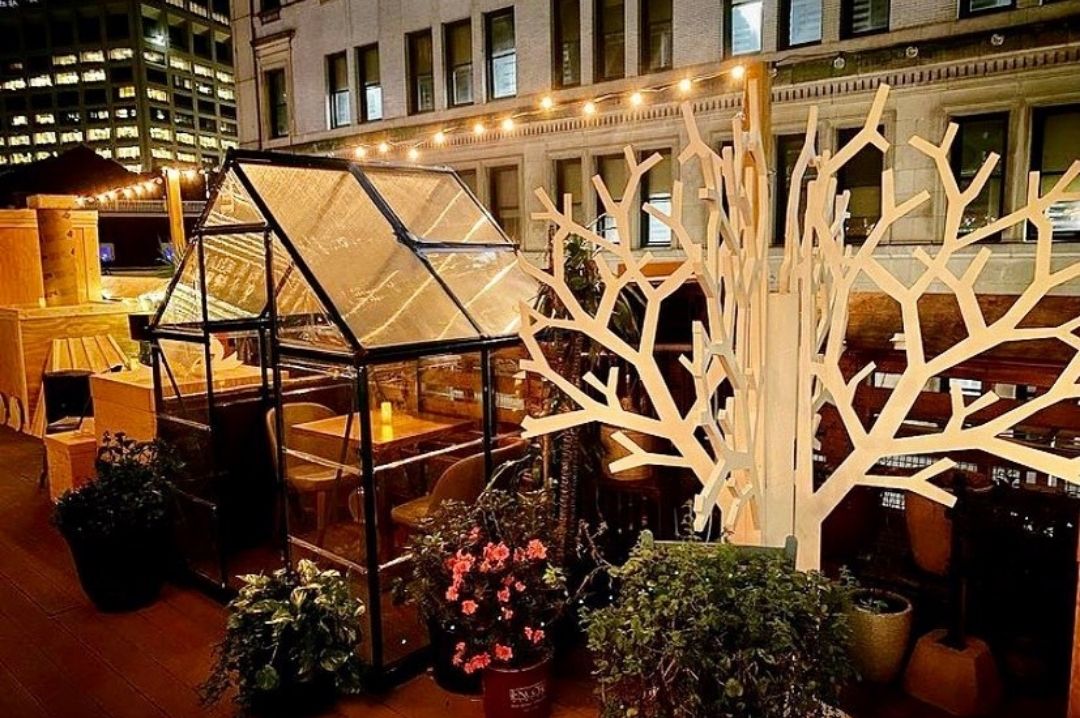 Brooklyn Kura in New York represents the only sake brewery in the entire city. And since sake is one of those few alcoholic options that can be taken, whether hot or cold, it would be an excellent choice to choose to hang out at this location for some drinks and leisure. There are even some dinner events organized monthly at the Brooklyn Kura.
There are six types of sakes made in the bar, and all of them are served outdoors at the Brooklyn Kura's courtyard patio with an electrically-operated fireplace and some heat lamps. You should know that most of the sake of drunk at this spot is served cold.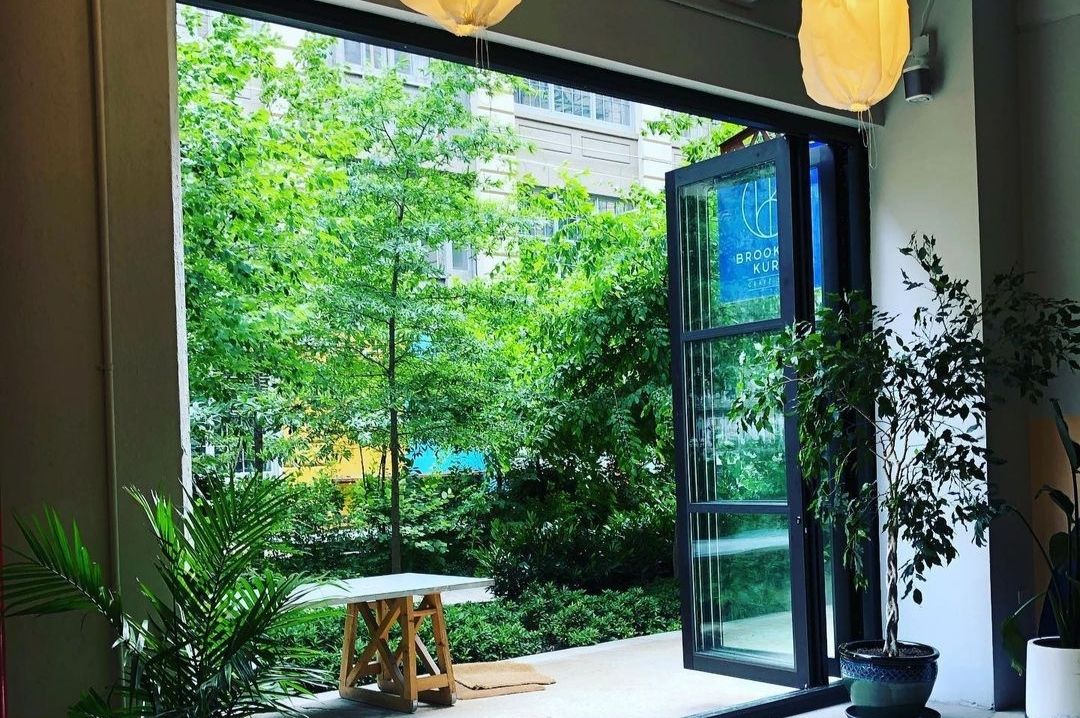 Most New Yorkers know that they don't need to cross the oceans to the Caribbean to get the experience. With beer gardens like Kokomo, the value of the Caribbean lifestyle and knowledge can be obtained right here in New York. Kokomo has a menu that features so many influences and cultures in the Caribbean islands just so that customers can feel like they are having drinks on one of those beautiful islands.
Kokomo is transforming its outdoor bar space into what the owners describe as a "Caribbean winter wonderland" this fall, so it is truly a beer garden you will want to experience soon.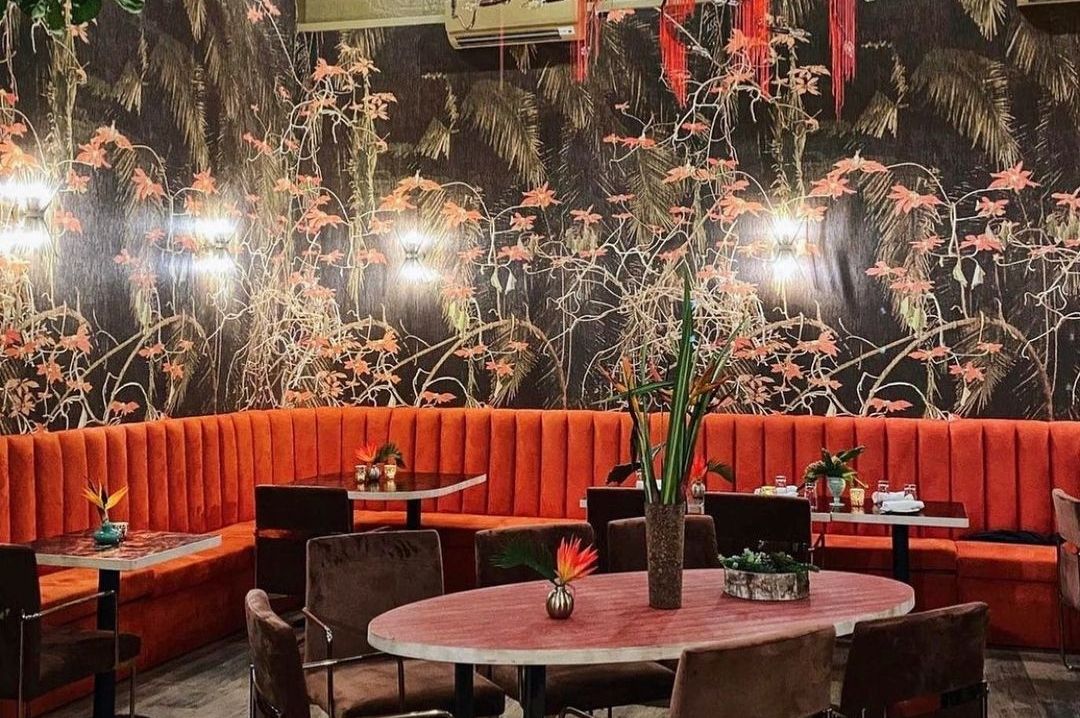 If feeling like you in the Swiss Alps is your thing, then you might want to find yourself having a good time at Hütte. This relatively new beer garden concealed in the backyard of a butcher shop is a comfortable outdoor lounge with Austrian food, drinks, and style as its main themes. There are no reservations to be made here; the first customers to come are served first.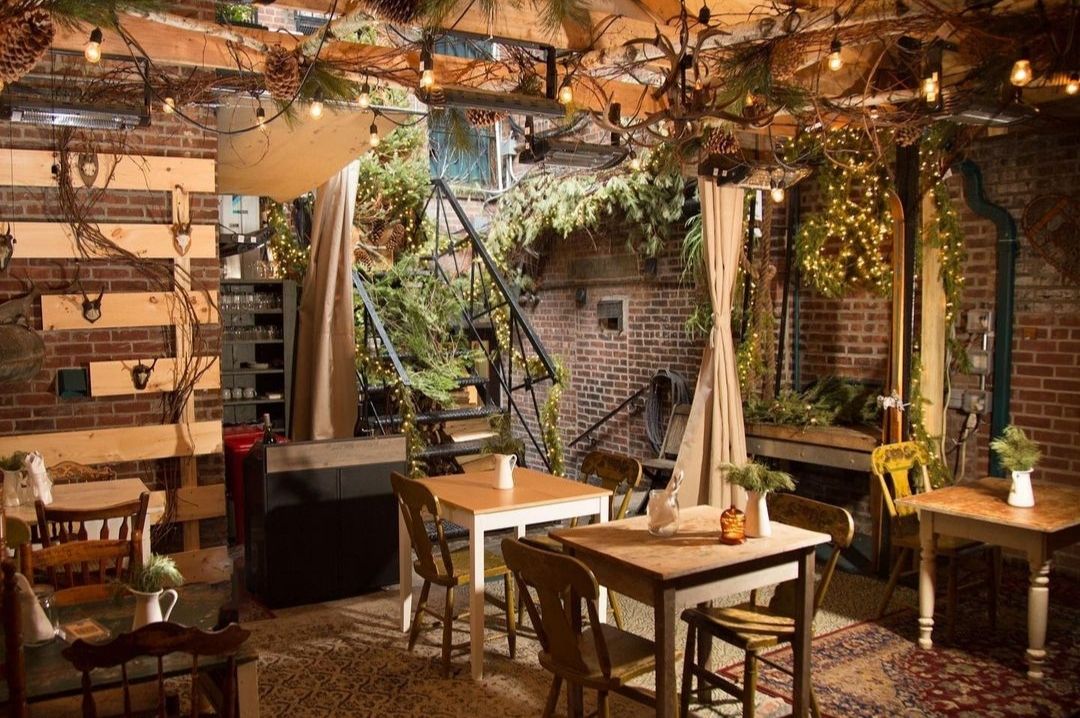 Parklife is the best example of an institution that supports social distancing. And this has been a fact even before social distancing became something to be concerned with. You can be sure of your relative safety in this spot because of the spacing between the customers.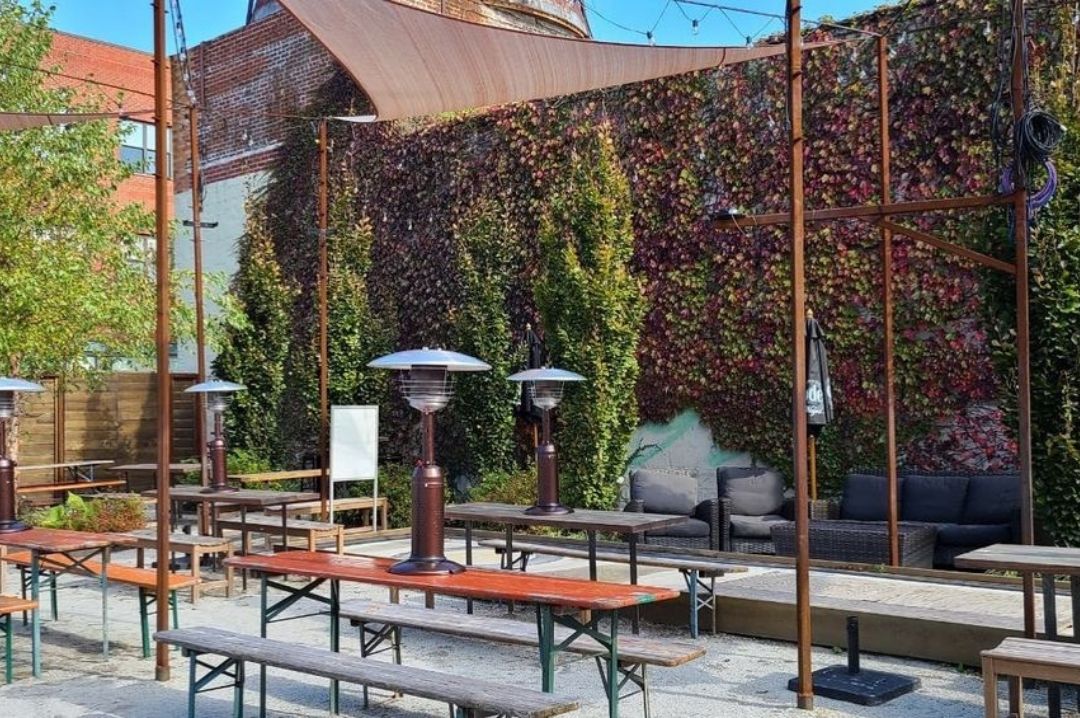 Beer gardens are now the rage in New York as you can find these infamous locations springing up for business all over the city where the citizens are known for their deep appreciation of beer and other such beverages.
Many people are drawn to the life and vibes of the beer gardens because of the simplicity and fun of the whole affair. The entire idea of the beer gardens is fun – be it an old-fashioned biergartens or one of those modern chill-spots with imported beer.
Header Image Source: Ampia