Restaurants in New York City worth waiting in line for
NYC has its fair share of amazing food but how many restaurants are worth waiting in line for?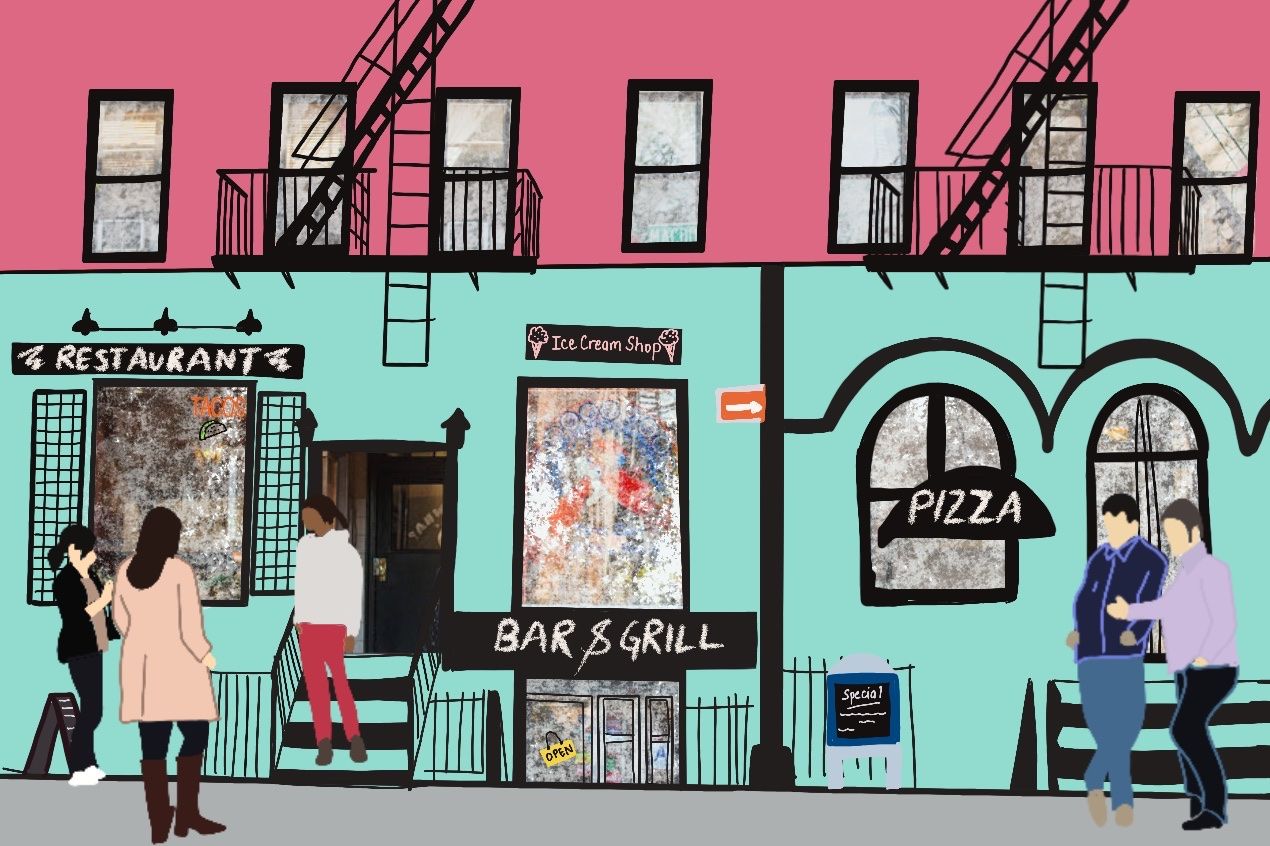 Of course most restaurants take reservations but there are some that have been around for a long time and command a loyal following. No reservations here, you turn up, hope they have a table ready otherwise stand in line.
With so many restaurants out there, one could easily go with an easier choice. But sometimes, you know you're craving that particular ceviche, or that taco.
So for these local legends, maybe with a buzzer in hand, you wait in line. You may be there for over an hour, but hey it's worth it right! The following
10 restaurants are truly worth the wait.
Clinton Street Baking Co.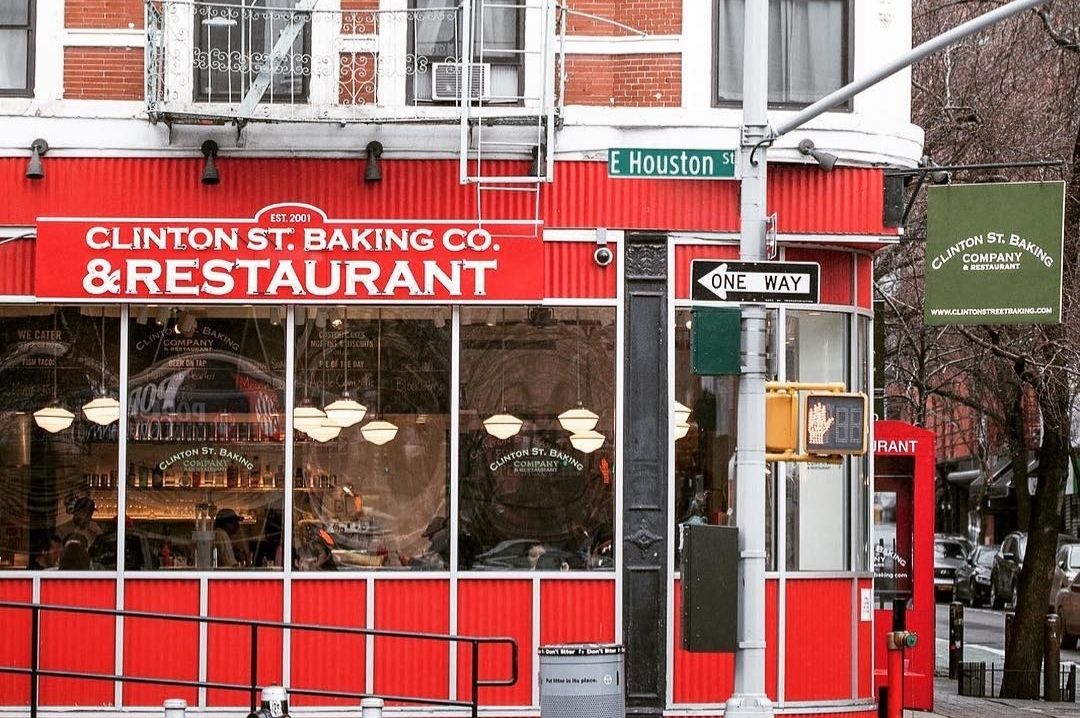 Clinton Street Baking Company, Source Facebook
Clinton Street Baking Company in New York City is well-established for serving some of the best pancakes in America, but if you wake up on a Sunday morning and expect to roll out of bed and stroll right in, you will be in for a jolt. Wait times during brunch are long. It's "a little bit of a country and a little bit food lab," according to the Michelin Guide. Waits can be an hour or more on weekends. If you are going earlier on a weekend, you may also get in line virtually after 10 a.m. using a Yelp-owned app called NoWait. The fluffy blueberry pancakes are outstanding — featured on the Food Network's "Throwdown with Bobby Flay" — and reviewers recommend that the buttermilk biscuits make the wait worth it. A huge part of Clinton Street Baking Company's allure is their limited 32-seat dining room. The menu features extremely Instagram-worthy pancakes alongside fresh baked goods and a variety of traditional diner food.
The owners themselves advise hungry brunch-goers to arrive before the restaurant opens to get in line for the first seating at 9 am. They've been awarded Best Pancakes by New York Magazine, and just by scrolling through their Instagram, we know it is true.
Location - 31 Purvis St, Singapore 188608
Katz's Delicatessen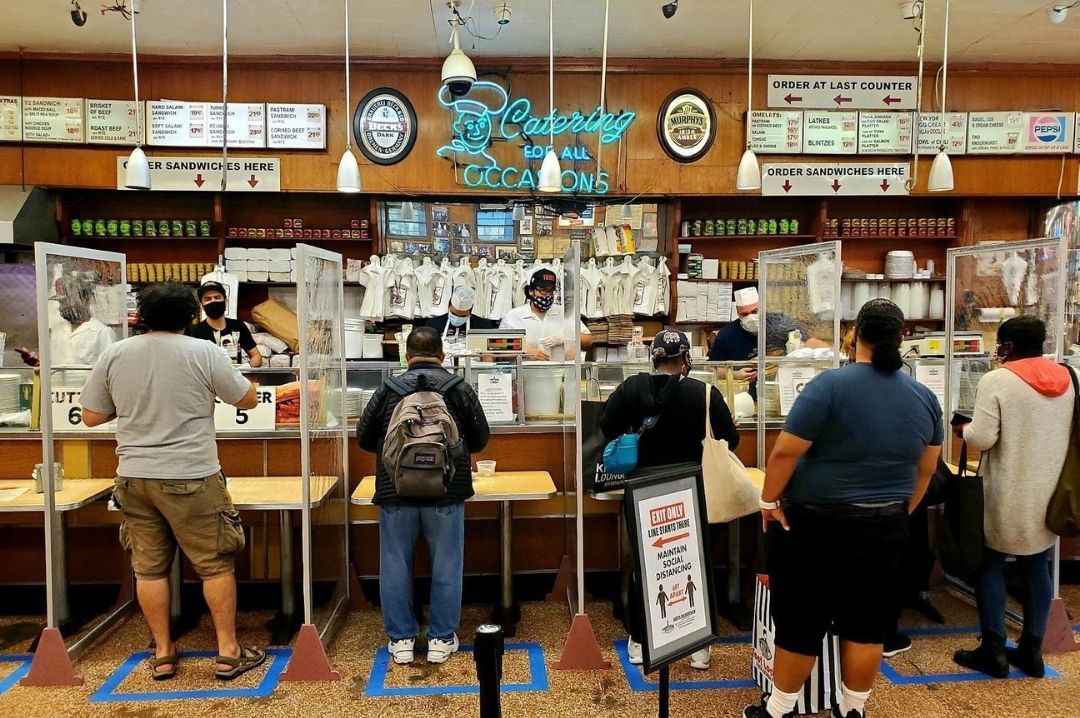 Katz's Delicatessen, Source Facebook
Katz's Delicatessen is one of the best Jewish delis in America, serving untouchable pastrami, corned beef, hot dogs, and other classic deli fares. The squat, sprawling Katz's Deli has a peculiar ordering system: You wait in a line that regularly stretches far beyond the front door, take a ticket, and order at the counter. Then you take your food to an open table and hand them your marked-up ticket to pay on the way out. It's old-fashioned, but it works.
Location - 205 E Houston St, New York, NY 10002, United States
Dominique Ansel Bakery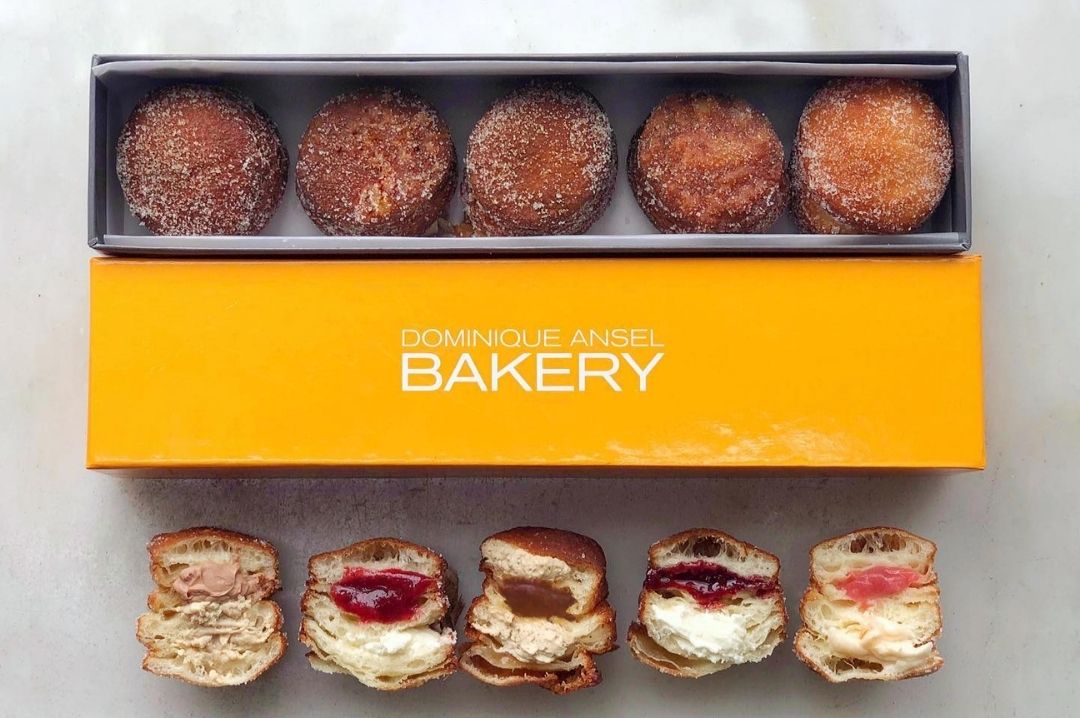 Dominique Ansel Bakery, Source Facebook
The famous "cronut" pastry — so named because it's a hybrid of a croissant and a doughnut makes it worth waiting. Yelpers say lines have dwindled from the cronut's debut in 2013 when hopefuls would wait three or four hours, but an hour is still typical. The best time to go to the bakery is at 7:30 a.m. on a weekday to ensure nabbing a cronut (only 350 are made each day, and the store opens at 8 a.m.). Even better, pre-order as many as a half-dozen cronuts online by logging on Monday at 11 a.m. sharp for pickup two weeks later.
Reviewers say there's nothing like a sweet, flakey cronut, and there are unique flavors worth a try, such as pineapple chocolate basil, and raspberry Earl Grey.
Dominique Ansel's innovation in his kitchen helped to skyrocket him to fame with the cronut. Since then, he has created a steady stream of sweet treats that we are sure have made an appearance or two in your Instagram feed. You can thank Dominique for cookie shots, inside-out s'mores, burrata soft serve, and watermelon sorbet served in an actual watermelon. You'll just have to wait in line to do it.
Location - 189 Spring St, New York, NY 10012, United States
Ess-a-bagel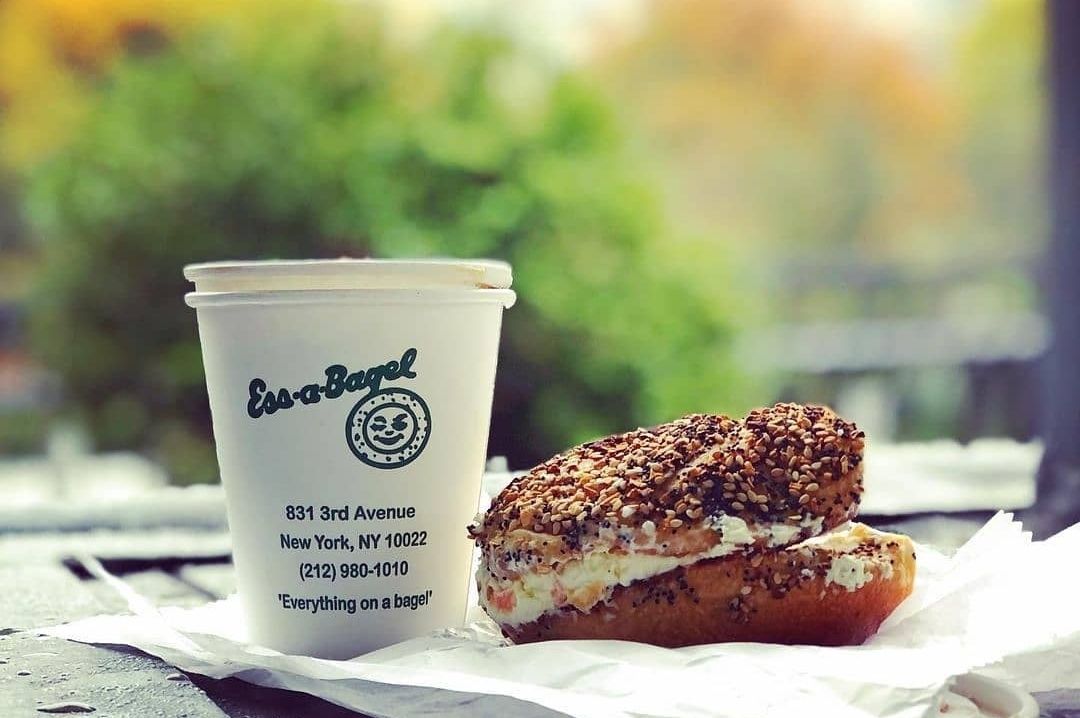 Ess-a-bagel, source Facebook
Breakfast and lunch sandwiches, salads, baked goods, and the cornerstone of New York food: fresh, dense bagels are worth waiting for but, the main catch is you may wait up to an hour to feed your cravings.
The best time to go is definitely on an "off" time that isn't the breakfast or lunch rush. You can order online, and there's an express line that will hook you up with bagels that aren't sliced or toasted. You can still get any spread you want to go with them.
Even locals who know they have a ton of bagel options wait at Ess-a-Bagel because it's that good. Try the signature that's a bagel topped with nova (cured, cold-smoked salmon), scallion cream cheese, tomato, lettuce, onions, and capers.
Location - 831 3rd Ave, New York, NY 10022, United States
Di Fara Pizza
Di Fara Pizza, Source Facebook
Still considered one of the best pizzas in the country, and one of the longest lines in NYC, Di Fara is definitely worth the wait for true pizza lovers. Although the initial wait time at Di Fara Pizza to place your order is relatively short, the real test of your patience is waiting for your pizza to come out of the oven. At least you know that Dom De Marco, the original owner, is still hard at work in the back preparing your pie fresh.
You'll have plenty of entertainment while you wait, watching the hustle and bustle of NYC. Dom's been hard at work making hand-tossed pizzas for 40 years, so this stop will definitely be worth your time.
Location - 1424 Avenue J, Brooklyn, NY 11230, United States
Magnolia Bakery
Magnolia Bakery, Source Instagram
The ladies of Sex and the City made this bakery famous for their cupcakes, leaving the little West Village location mobbed with fans of the HBO series wrapped around the block. While other bakeries are serving better cupcakes with a shorter wait within walking distance, locals know it's well worth it to spend a few minutes waiting for Magnolia's banana pudding. Good news: For the summer, Magnolia has opened up a pop-up location at the South Street Seaport — where they are now serving ice cream sandwiches!
Location -
401 Bleecker Street and W. 11th Street, New York, NY
1794 Broadway, New York, NY
200 Columbus Avenue at 69th Street, New York, NY
1000 Third Avenue, New York, NY
Grand Central Terminal, Lower Dining Concourse, New York, NY
1240 Avenue of the Americas at 49th Street, New York, NY
Big Gay Ice Cream
Big Gay Ice Cream, Source Facebook
Creamy soft serve covered in creative toppings, along with a fun, colorful theme, keeps the line outside the Big Gay Ice Cream Shop in the East Village very long – both day and night. Neighbors and tourists stop by for Salty Pimps and Bea Arthurs, while taking photos of the bling on the rainbow-painted walls. If you're trying to beat the summer heat at Big Gay Ice Cream, you may just need a water bottle to quench your thirst while you wait to get inside to place your order.
Location -
61 Grove St, New York, NY 10014, United States
207 Front St, New York, NY 10038, United States
516 Columbus Ave, New York, NY 10024, United States
Sugarfish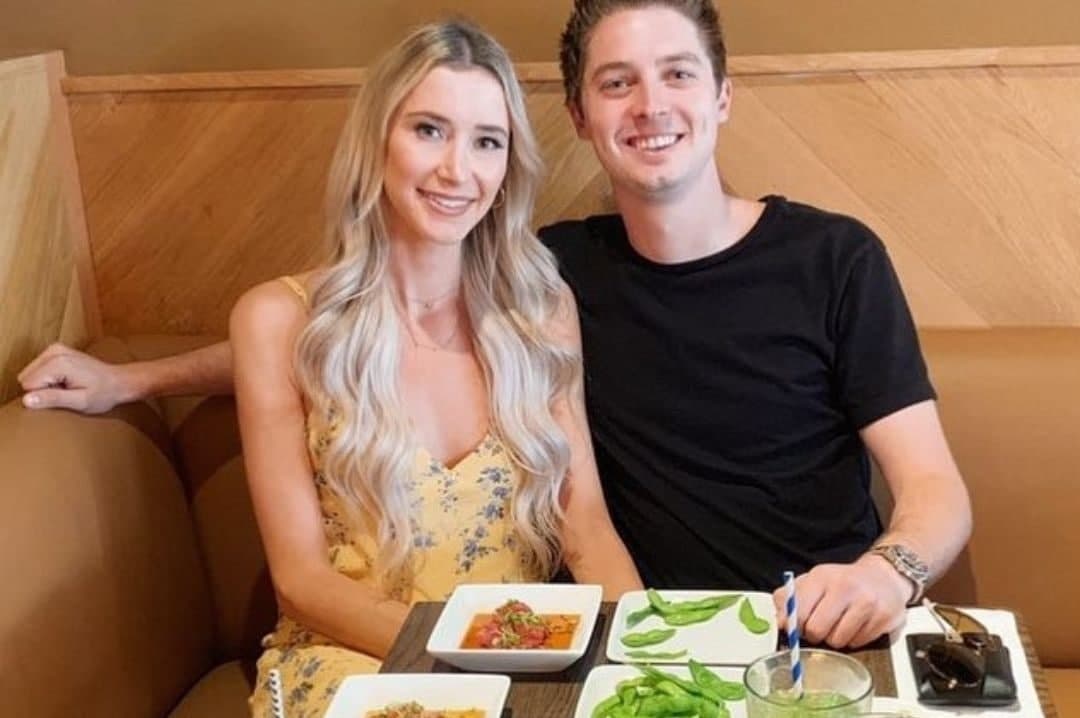 Sugarfish, Source Facebook
The trendy sushi restaurant, originally from LA, tops the list with a closed waitlist for the night. The sushi at Sugarfish LA is incredibly fresh, and you can taste the quality in every bite. You can try the sashimi. The rice has a perfect texture with a distinct flavor that accentuated the taste of the sashimi. While we haven't been patient enough to show up at 5 pm or earlier to put our name on the list, that's the suggested method to the madness to snag a seat.
Location -
33 East 20th Street, NY, NY 10003
1740 Broadway, #001, New York, NY 10019
202 Spring Street, New York, NY 10012
Roberta's Pizza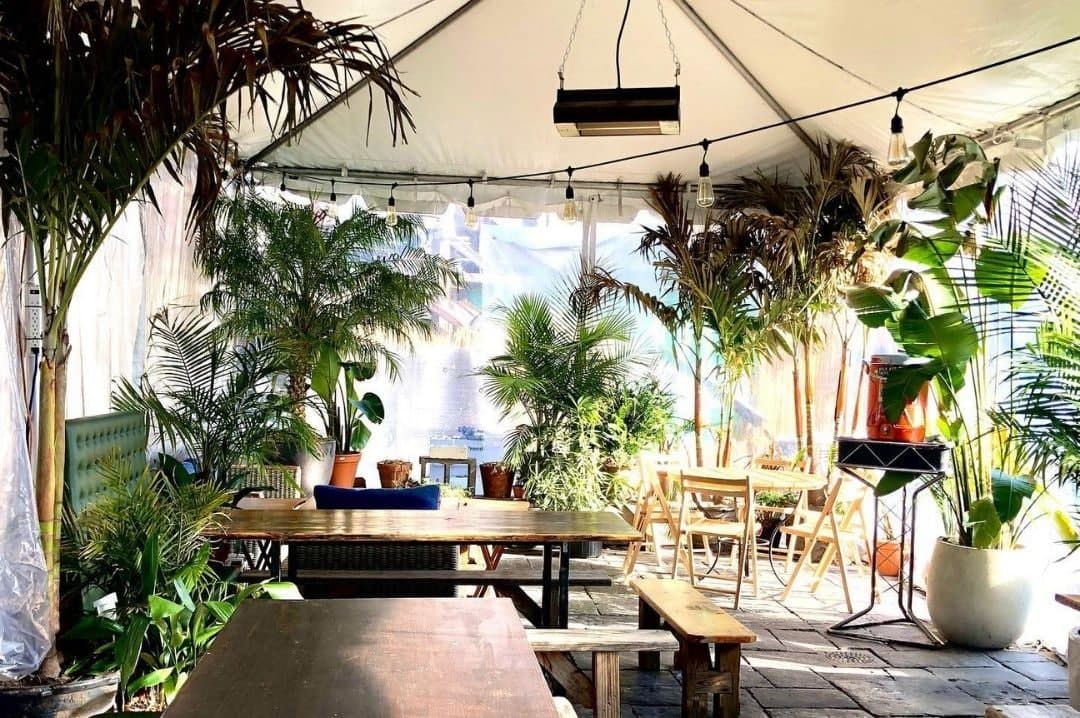 Roberta's Pizza, Source Facebook
You've probably heard of Roberta's by now, or at least seen their pre-made frozen pies in your local freezer section. But this bicoastal pizza empire got its start at this laid-back location in Bushwick. Although the space looks like a cold, hard shipping crate from the outside, it's got the comforts of a ski lodge or a very large sauna filled with string lights, picnic tables, and a giant pizza oven inside. And they have nearly twice as much seating on their giant patio as they do in the actual restaurant. The outdoor space has its own bar, and the atmosphere feels like a park where everyone eats the same, excellent Neapolitan-style pizza.
This Bushwick pizza joint is one of the best in NYC. The Bee Sting (a pizza with spicy soppressata and honey) alone is worth every second of the two-and-a-half-hour wait, we promise. The food continues to be outstanding. Not only are the imaginative pizzas that have a perfect balance of puffy, chewy, and charred, but the pasta, the vegetables, the meats, the beer selection, it all just seems to get better and better. Roberta's is a restaurant for serious food people who don't take their food so seriously.
Location - 570 Lexington Ave, New York, NY 10022, United States
Tim Ho Wan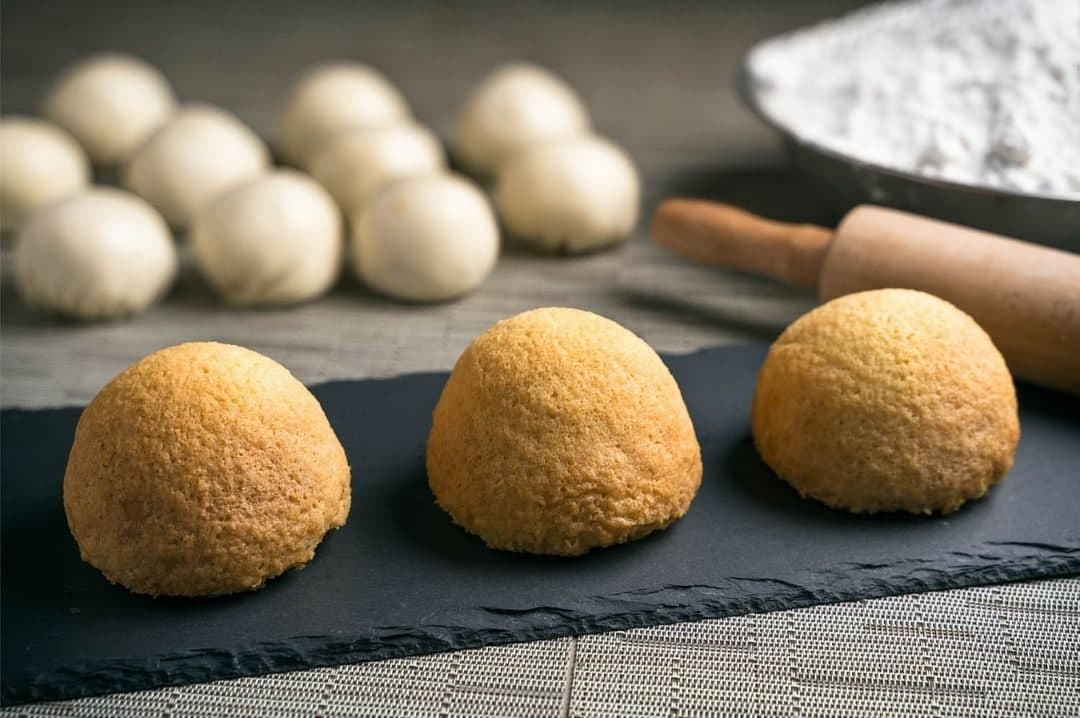 Tim Ho Wan, Source Website
This Hong-Kong based dim-sum restaurant Tim Ho Wan is the world's cheapest Michelin starred restaurant and is owned and created by Chef Mak Kwai Pui, who was once a chef at Lung King Heen, three-star Michelin award winner, of Four Seasons Hotel Hong Kong, along with his partner Chef Leung Fai Keung. Since then, the brand has spread throughout Asian countries and to the U.S.A. The slightly sweet, baked BBQ buns and the fried eggplant are a must try.
Location -
85 4th Ave, New York, NY 10003, United States
610 9th Ave, New York, NY 10036, United States
South San Francisco Conference Center, 255 South Airport Boulevard, South San Francisco, CA 94080, United States.
Register Now
South San Francisco Conference Center, 255 South Airport Boulevard, South San Francisco, CA 94080, United States
Register Now