Restaurants in NYC with the best cocktails
Head to these NYC restaurants where along with their scrumptious bites, they serve up some of the best cocktails the city has to offer.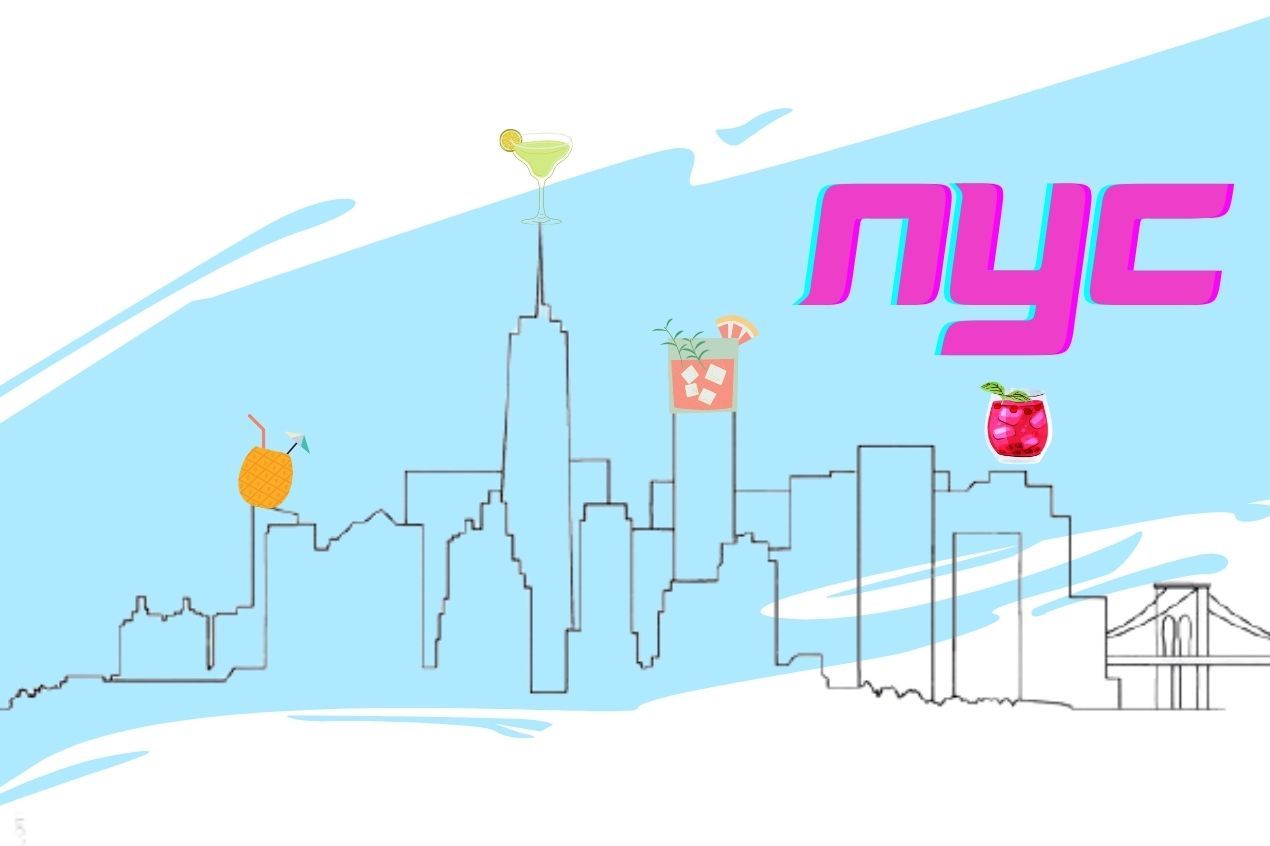 New York City is home to many innovations, including some of our favorite cocktails like the Manhattan, Martini, Cosmopolitan, Penicillin, and many more. So it's no surprise when we say The Big Apple is home to some of the best and most inventive cocktails.
From mixing a mean frozen Margarita to serving up an array of themed cocktails, we've hunkered down on some of the greatest restaurants in the city that are known for their cocktails.
Leyenda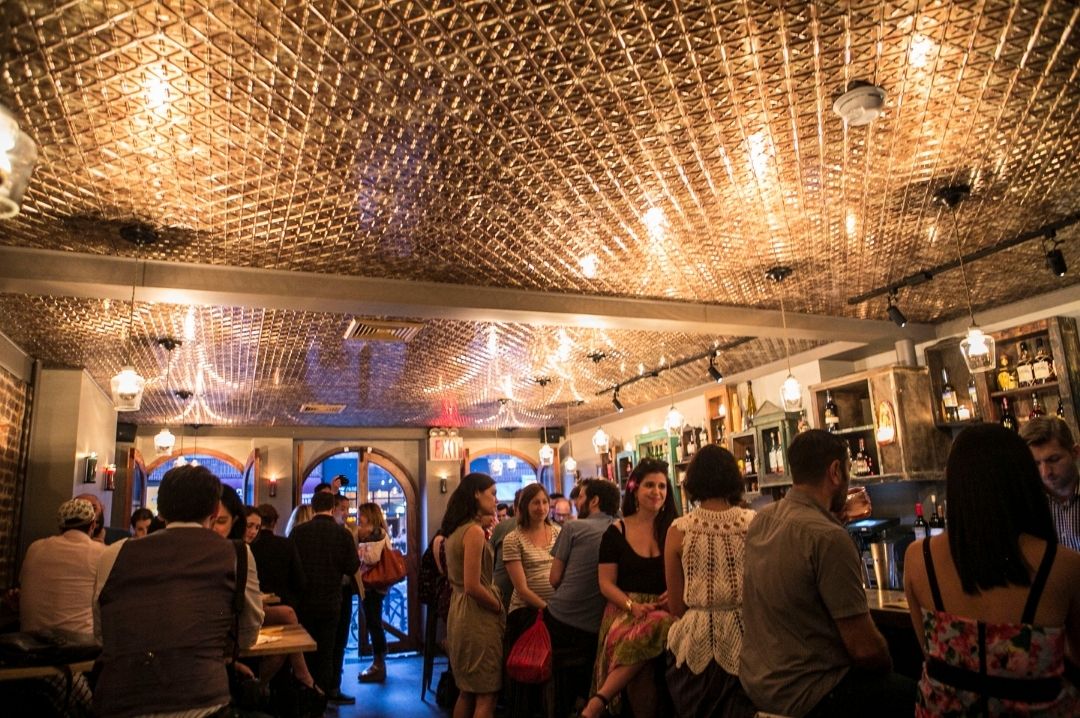 Leyenda, source: Website
Nuzzled in Carroll Gardens, Brooklyn, Leyenda is known to serve up some of the greatest cocktails for the Brooklyn drinker. The resto-bar is known for its mezcal, tequila, and cachaca-based drinks. Try out the Rosa De Oro, made with rose vermouth, blanco tequila, pisco, aja panca chili, guava, and lemon. If you're looking for something warm but still spiked, try out the Oaxacan Hot Chocolate, which is made with Mezcal espadin, reposado tequila, chocolate, cinnamon, mulatto & arbol chilis, Licor 43 whipped cream. The restaurant also serves delicious Latin food like pork tacos with pineapple, and enchiladas with thick mole.
Location - 221 Smith St, Brooklyn, NY 11201
Karasu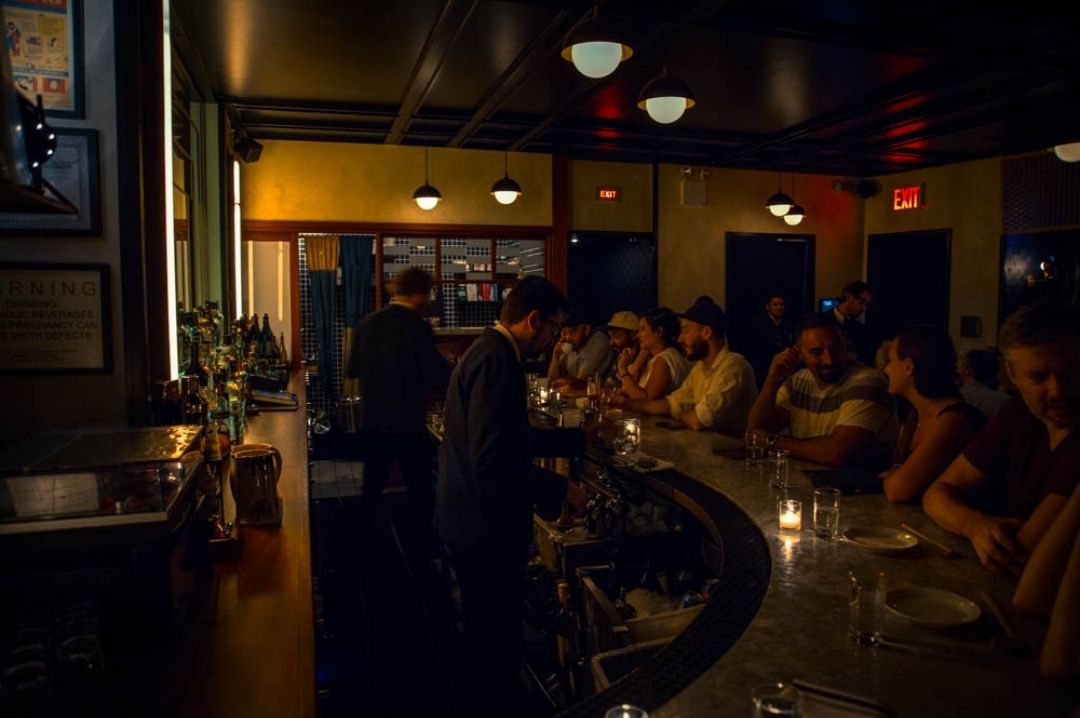 Karasu, source: Website
Hidden behind a door at Walter's, this Japanese restaurant and cocktail bar is known to serve up an elegant vibe paired with flavorful cocktails and finger-licking food. If you're a fan of sashimi, pair it with Karasu's Yuzu Gimlet, made with gin, pear brandy, lime, and of course, Yuzu for that extra punch of flavor.
Location - 128 Meserole St, Brooklyn, NY 11206
Via Carota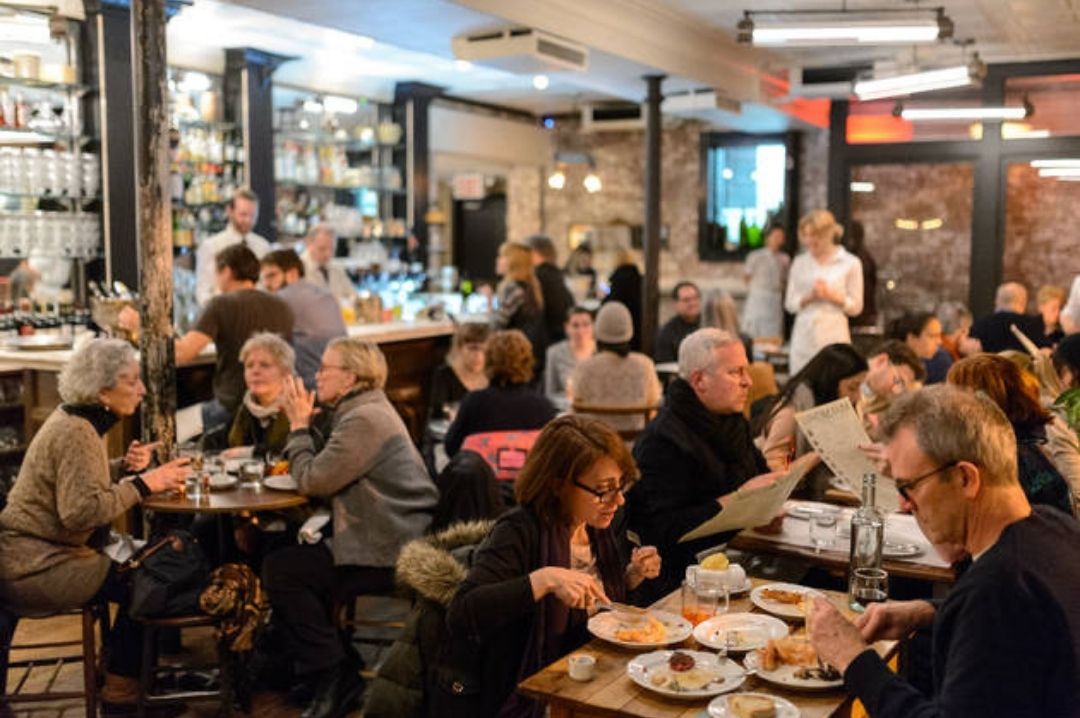 Via Carota, source: Time Out
Tucked in the West Village, Via Carota is a small Italian restaurant of cherished downtown chefs Jody Williams and Rita Sodi. Along with being known for its delightful Italian bites like Cibero Toscano (chicken livers) and fresh burrata, the restaurant is also known for its Negronis. Not only do they mix up a mean Negroni, but there's a separate menu for it too! Take a deep dive into the world of Negronis and try the Negroni Terra, made with Cynar and Vermouth di Torino.
Location - 51 Grove St, New York, NY 10014
Atla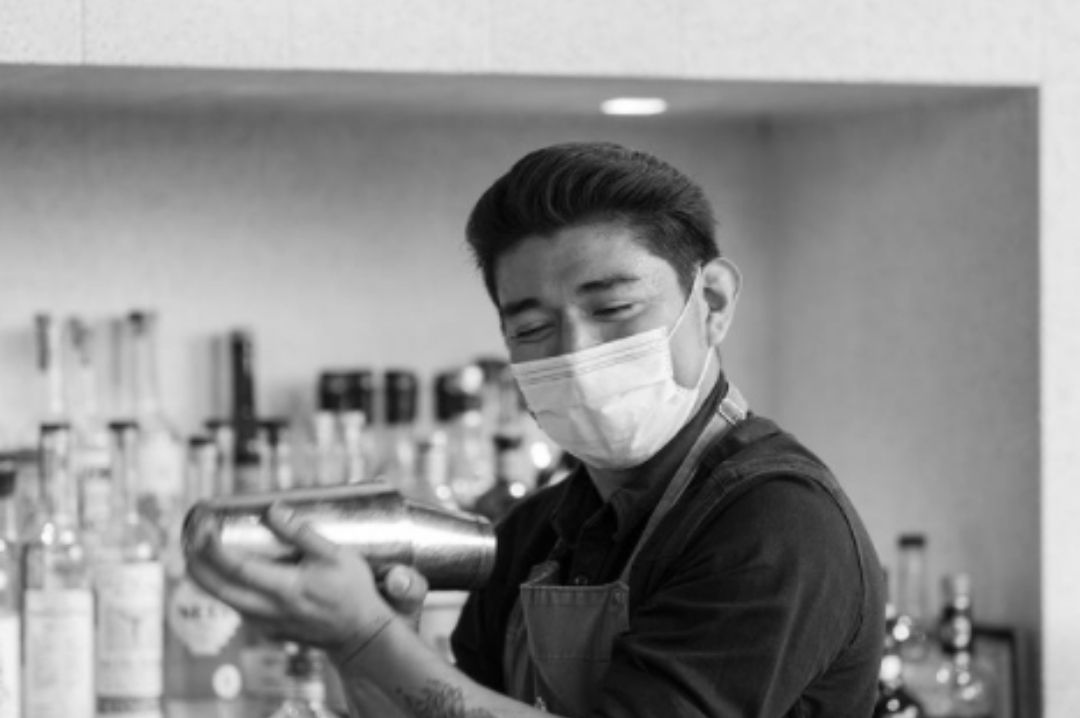 Gustavo, Bartender at Atla, source: Instagram
If you're in the mood for a hearty bowl of guac and chips along with other Mexican plates and with some of the most mind-bending margaritas across the city, then Atla should definitely be on your list of restaurants to visit. Not for the weak-hearted, the restaurant's Spicy Margarita is definitely on top of our recommendations. The perfectly mixed cocktail is made with Fortaleza Blanco, Giffards Triple Sec, lime, and serrano. Also try the Oaxacan Coffee with Koch espadín olla de barro, americano, cream.
Location - 372 Lafayette St, New York, NY 10012
Calle Ocho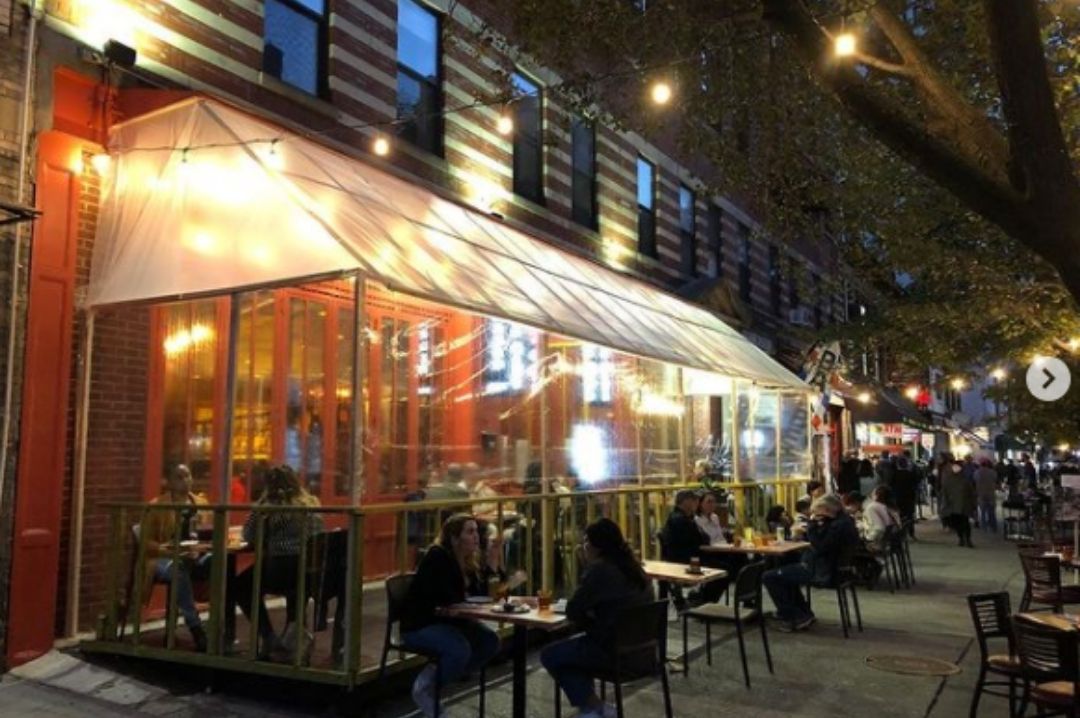 Calle Ocho outdoor seating, source: Instagram
Boasting a large Sangria menu, Calle Ocho is known for its Sangria brunches, with an endless supply of the wine cocktail. You can choose between white and red Sangria selections. Our favorite is the Blanca Fresas, a white wine Sangria with a hearty helping of raspberries, blueberries, strawberries, and raspberry vodka. If you're not a lover of Sangria, then the restaurant also has a list of other cocktails for you to enjoy. We recommend the Luna Llena, made with Rougaroux Dark Rum, Luxardo Maraschino Liqueur, Simple Syrup, Fresh Lemon & Mint.
Location - 2756 Broadway, New York, NY 10025
Playa Betty's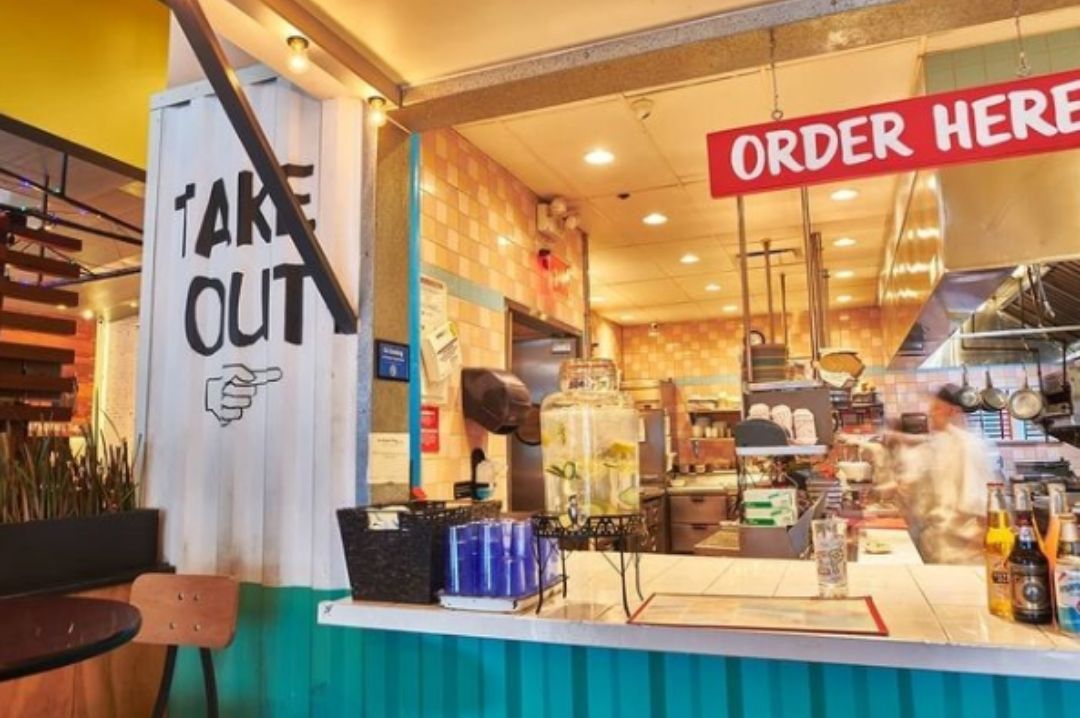 Playa Betty's takeout counter, source: Instagram
With summer approaching, frozen cocktails are a must - and this Mexican joint on Amsterdam Ave knows how to do it right. Playa Betty's boasts a wide cocktail menu, with drinks ranging from frozen margaritas to a list of, as they call it, 'fancy pants' cocktails like Mellow Yellow - made with Boodles Gin, Cantaloupe, Ancho Reyes Verde, Lime, with A Black & Pink Lava Salt Rim. If you're looking for a frozen goodie, we recommend the frozen Paloma crafted with Jose Cuervo Tradicional Silver, Grapefruit, Lime, and a Pink Peppercorn-Salt Rim.
Location - 320 Amsterdam Ave, New York, NY 10023
Evelina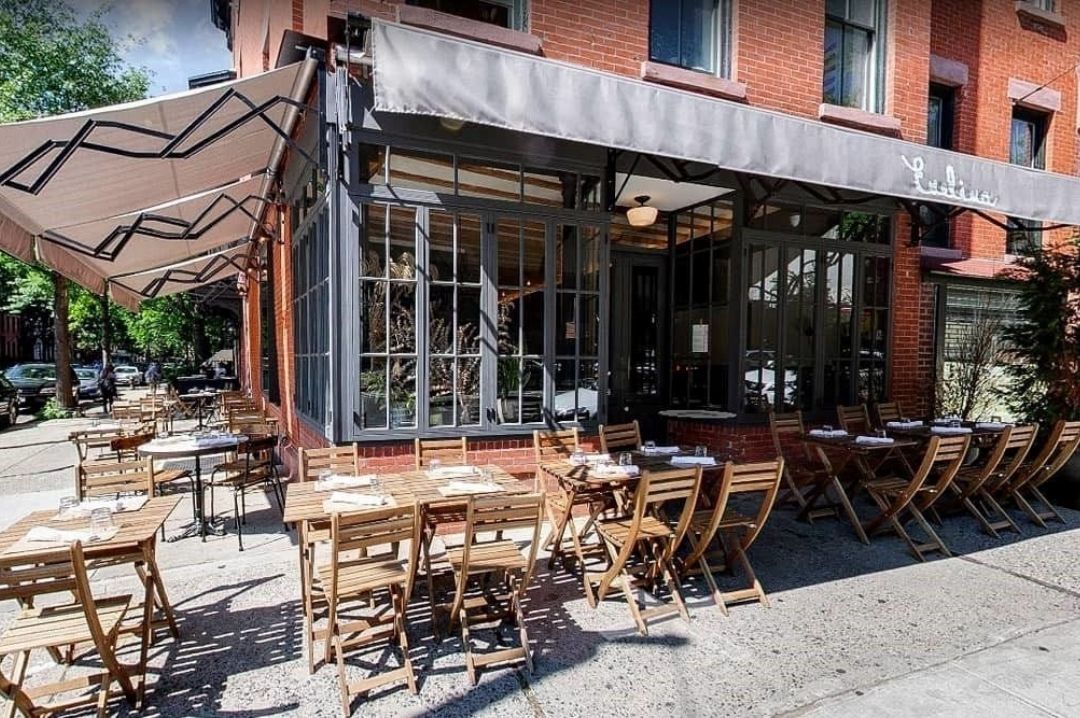 Evelina outdoor seating, source: Pinterest
Situated on Dekalb Ave in Brooklyn, this Italian-Mediterranean joint serves up pastas, small-plates and wood-fired dishes that are a favorite amongst all. The restaurant is also known for its to-go cocktails, like the Evelina, which is a concoction of rosemary-infused Cappelletti and Prosecco. If your choice of tipple lands more on the no and low abv side, then Evelina has options for you too. Try out the Raspberry Paloma, which is a delicious mix of raspberry cordial, lime, mint, and grapefruit soda.
Location - 211 Dekalb Ave, Brooklyn, NY 11205
While We're Young Kitchen & Cocktails
While We're Young, source: Youtube
While We're Young Kitchen & Cocktails is a stylish, airy resto-bar that is widely known for its plush and innovative cocktail list - which will want you coming back for more. Jump into their cocktail extravaganza with their flagship cocktail named after the joint, the 'While We're Young', made with vodka, vanilla bean, butterfly pea flower, and sparkling wine. If you're looking for something a bit stronger, then try the mezcal-based 'Texts From Last Night', which is crafted with pink-peppercorn-infused mezcal, luxardo, grapefruit, and lime.
Location - 183 W 10th St, New York, NY 10014
Lily's Cocktail & Wine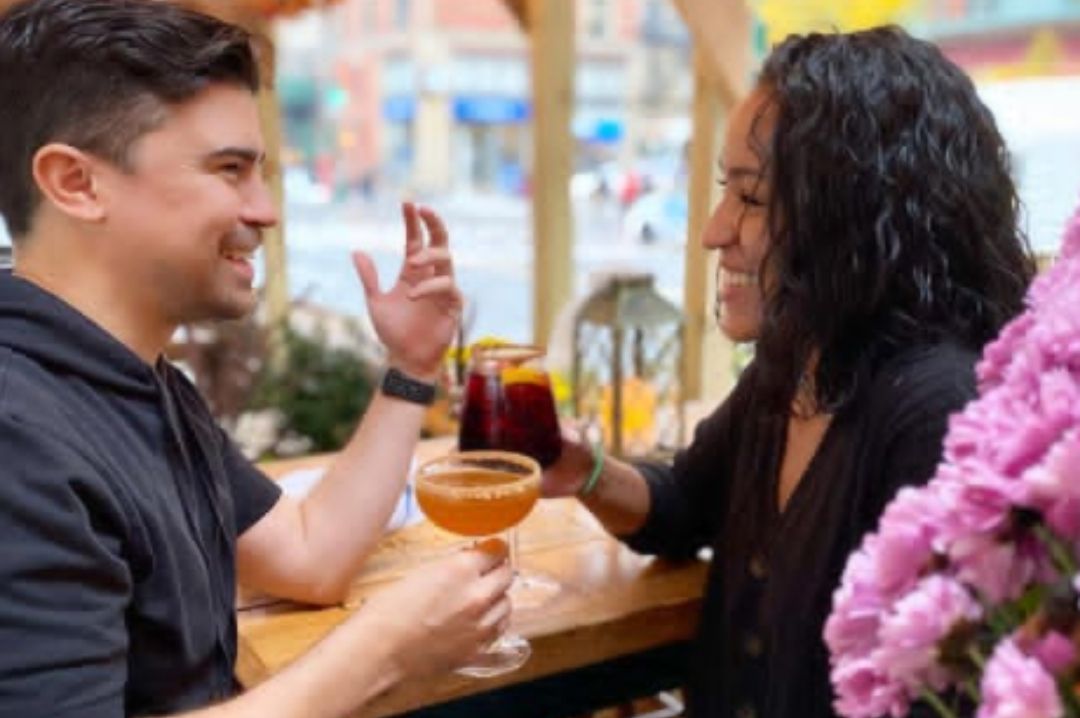 Lily's, source: Instagram
Sophisticated yet casual, this New American restaurant is popular amongst New Yorkers for its tasty cocktails, craft beer, & an array of wine. During winter, we love the Old Maple which is Bulleit Bourbon, muddled cherries, orange, chocolate bitters, and maple syrup. As the months get warmer, we switch it up to the Bombay Bramble which is made up of Bombay Sapphire Gin, raspberry liqueur, and fresh lemon juice. If you plan to stop by Lily's Cocktail & Wine for brunch, don't forget to try the cinnamon apple pancakes. You won't regret it.
Location - 50 W 72nd St, New York, NY 10023
South San Francisco Conference Center, 255 South Airport Boulevard, South San Francisco, CA 94080, United States.
Register Now
South San Francisco Conference Center, 255 South Airport Boulevard, South San Francisco, CA 94080, United States
Register Now