The last word on vegetarian food in NYC
From dal to falafel, this is the final word on the best vegetarian and vegan restaurants in NYC.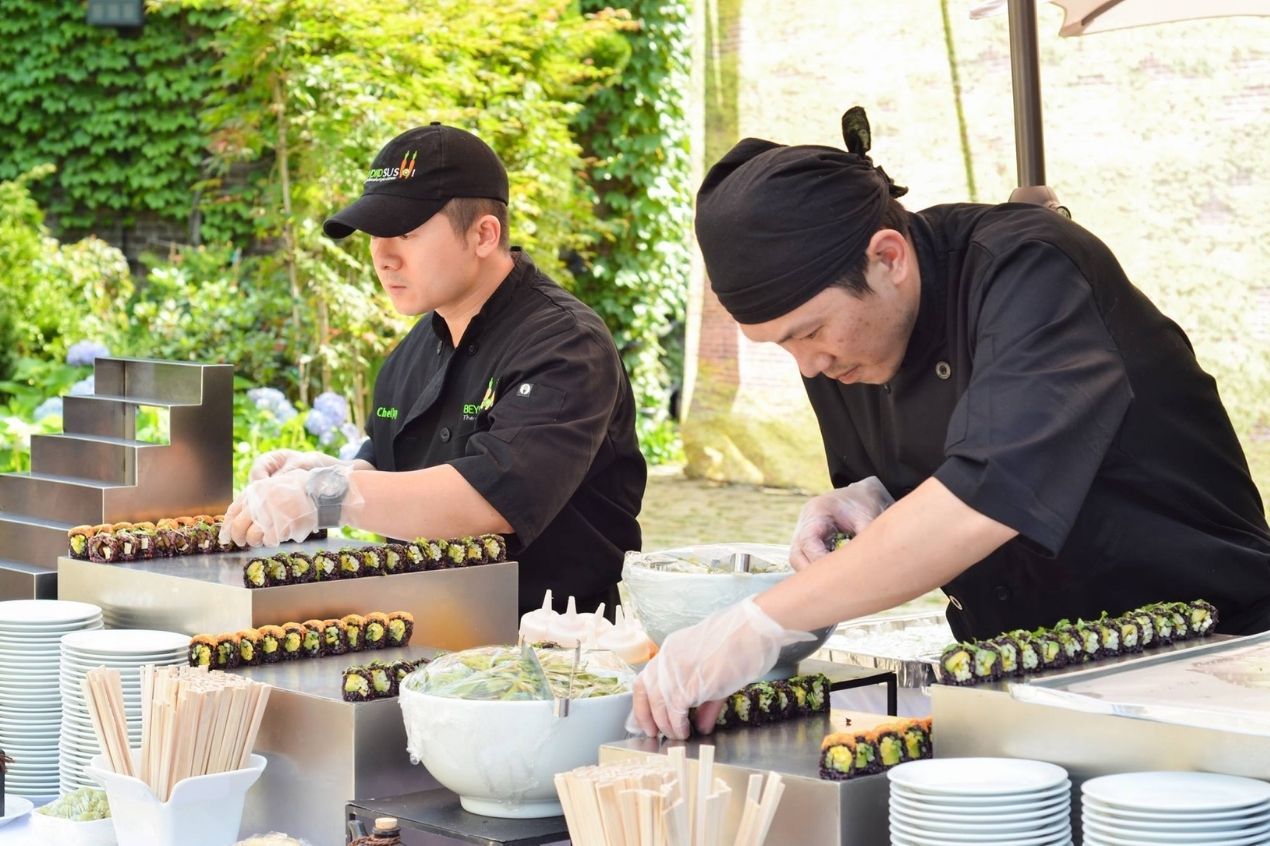 New York restaurants have something for everyone's dietary needs, from paleo to gluten-free to vegetarian, keto and vegan. As we become more conscious of our health, the environment and strive to be more humane towards animals, many are turning toward meat-free diets. Our options go beyond veggie burgers, although NYC has plenty of those—we are talking about cheerfully cheap falafel joints and tapas bars, great takeout and delivery, and some of the city's best Indian restaurants.
Xilonen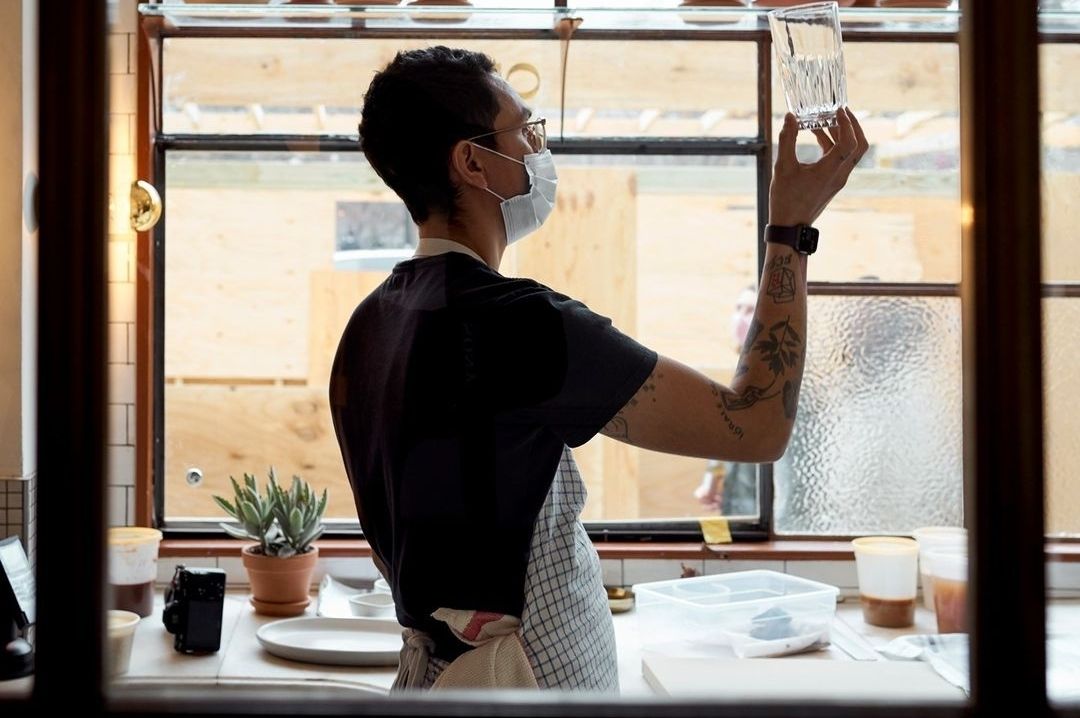 Xilonen, Source Instagram
This new Mexican spot from the team behind Michelin-starred Oxomoco aims to show new audiences that vegan and vegetarian food can be accessible—and just as tasty. The menu is 75% vegan, 25% vegetarian, featuring dishes like the braised carrot tostada with navy beans, carrot top salsa verde, and spiced maple; and the masa tempura broccoli taco with salsa cruda, red cabbage, and chili mayo. Xilonen opened its doors just before New Year's Eve with breakfast and lunch options and will add a full dinner and beverage program.
Location - 905 Lorimer St, Brooklyn, NY 11222, United States
Amituofo Vegan Cuisine

Amituofo Vegan Cuisine, Source Facebook
We like the meat substitutes at this casual Chinese-inspired restaurant, Amituofo Vegan Cuisine in Bushwick. There's a really good plate of sesame "beef" made of soy protein and seitan BBQ "roast pork." Plus, the most expensive entrees cost $15, and the smaller dishes are well below $10. So, in addition to the seitan and soy protein options, make sure to try some fried king oyster mushrooms with a batter that tastes like onion rings and wonton soup that might be the most flavorful vegetable version of this dish we've ever had.
Location - 19 Bogart St, Brooklyn, NY 11206, United States
Usha Foods

Usha Foods, Source Facebook
A vegetarian Indian food haven in Floral Park Queens specializes in fast-casual bites, savory snacks, and colorful desserts. Usha is one of the best vegetarian destinations for generous portions, combo platters that allow you to try a little bit of everything, and a menu that strongly demonstrates you don't need meat to have one of the city's most satisfying meals. It's just down the road from Patel Brothers, one of our favorite supermarkets for hard-to-find Indian pantry staples.
Location - 255-03 Hillside Avenue, Queens, NY 11004, United States
Woodside Cafe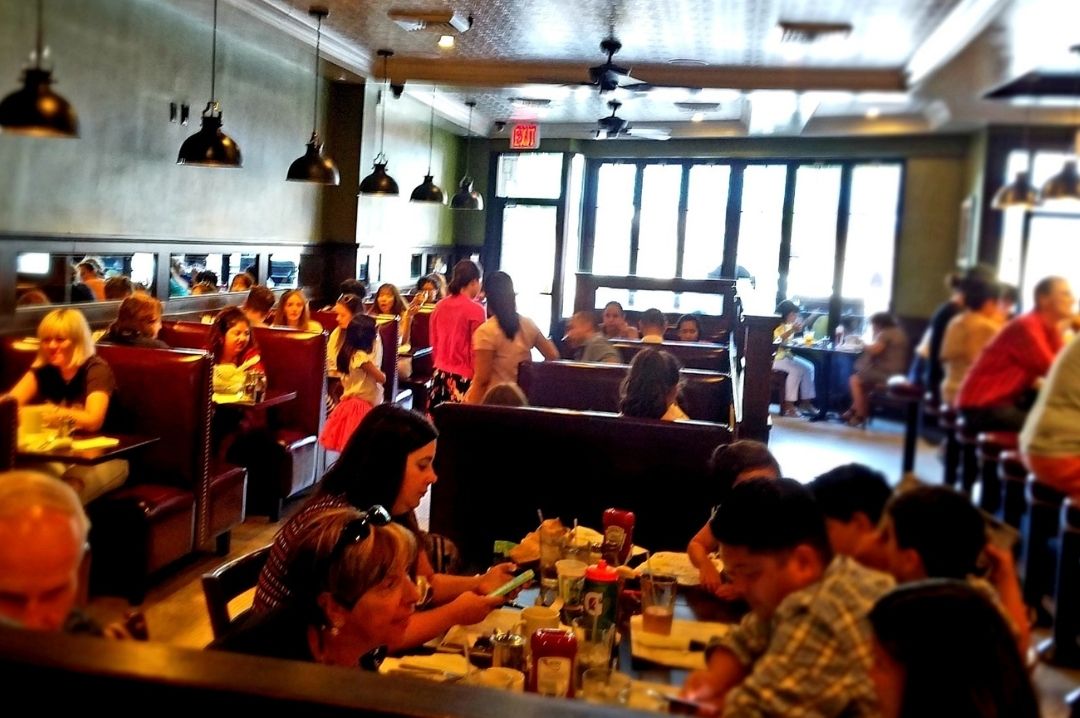 Woodside Cafe, Source Facebook
A family-owned restaurant, Woodside Cafe, was started by Mr. Khadgi came to New York in 1995; his wife, Shova, who ran a Nepalese restaurant of her own back home, and their four sons, Pradeep, Prasant, Pratap, and Prassida, who joined him 11 years later. Order a big plate of vegetarian momos stuffed with cauliflower, spinach, and onions and served with fiery tomato-chile relish to begin. After that, move on to the crowning glory, the restaurant's vegetarian thali, which comes with rice, papad, and a lavish assortment of dals, curries, and stir-fries. Although the Nepalese cuisine is a mainstay, there are Indian, American and Italian options too.
Location - 64-23 Broadway, Queens, NY 11377, United States
Galioto's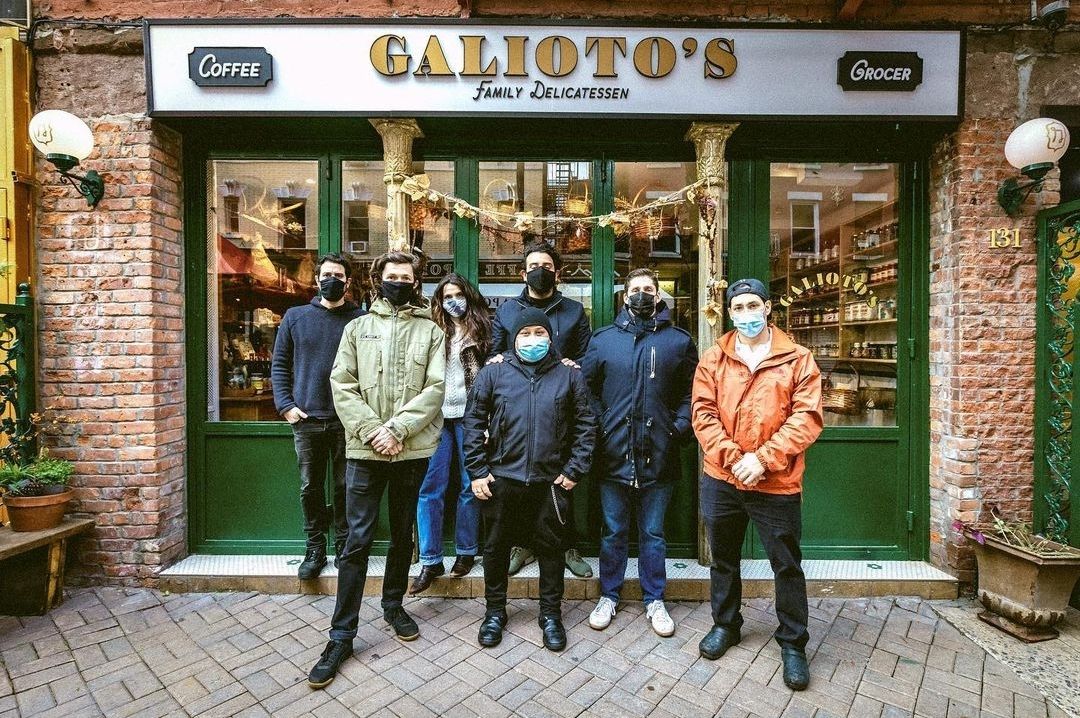 Galioto's, Source Instagram
It's brand-new but old-school; an Italian deli, but entirely plant-based; a "family business," but founded by a successful restaurant company. Galioto's entire existence is an oxymoron, and we're so happy it exists. New York's first plant-based delicatessen and pantry market rests on Mulberry Street, in the heart of Little Italy, offering a vintage experience with grab-and-go deli items and shoppable goods. Galioto's isn't technically a family business, opened by the JaJaJa Group. But it is stocked by an honorary family of local vegan vendors, with a unified mission to bring something special to the neighborhood. Try their Reginetti Caponata pasta and the Portobello sandwich. Polish these off with the Honey crisp apple cider or the Crodino Appertivo.
Location - 131 Mulberry St, New York, NY 10013, United States
Angaar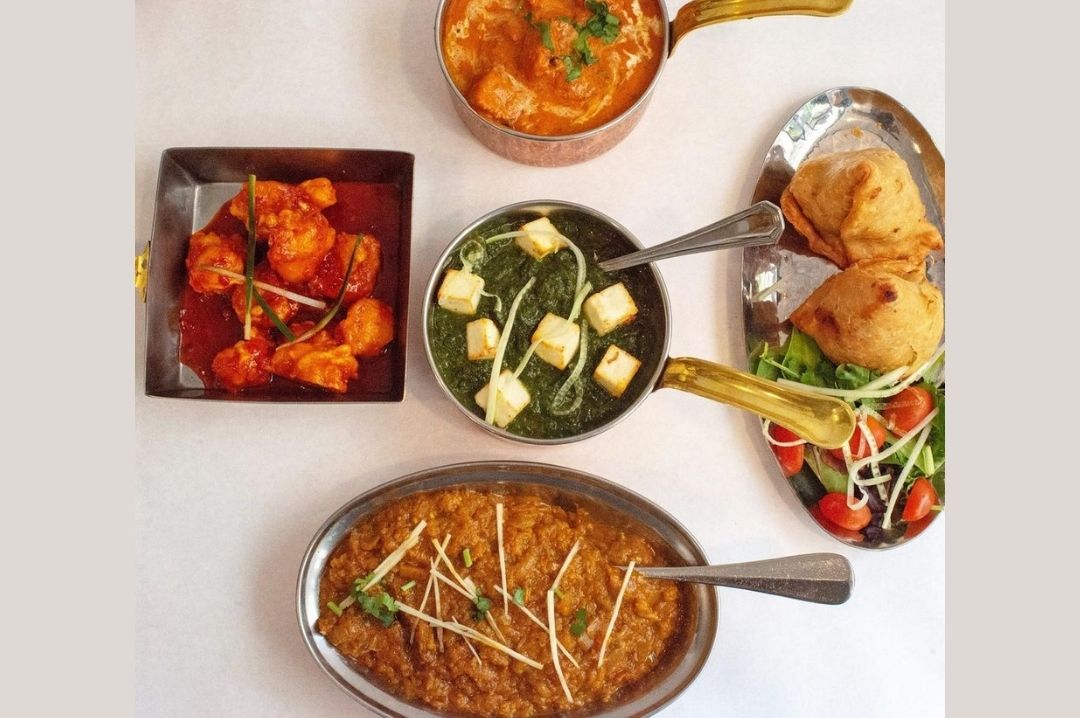 Angaar, Source Instagram
Angaar is a casual Indian restaurant on 73rd Street on the UWS where you can get some really good aloo gobi and a bunch of vegetarian curries. When you walk in, you'll see roughly five tables and a staircase leading to the second-floor dining area. This place is great for a casual catch-up with friends as it gets busy and boisterous. They also do a vegetarian lunch special during the weekdays where you get dal, two vegetable dishes, rice, and naan for $13.
Location - 283 Columbus Ave, New York, NY 10023, United States
Beyond Sushi

Beyond Sushi, Source Facebook
While it's true that just about anything wrapped in sushi rice and seaweed and dipped in soy sauce is purely delightful, Beyond Sushi takes vegan rolls one step further. This sushi restaurant is creative with its use of plant-based food, quickly making you forget all about raw fish. Titillate your palate with pickled burdock root, black rice, and creamy tahini, and lemon-saffron sauces. The appetizers and mains go beyond rolls while still maintaining similar flavor profiles, such as in ramen, ravioli, dumplings, and giant roasted cauliflower heads, so the options are abundant. The growing chain has multiple locations, some with dessert and drinks.
Locations -
1429 3rd Avenue, New York, NY 10028
62 West 56th Street, New York, NY 10019
34 West 37th Street, New York, NY 10018
229 East 14th Street, New York, NY 10003
215 Mulberry Street, New York, NY 10012
Night Music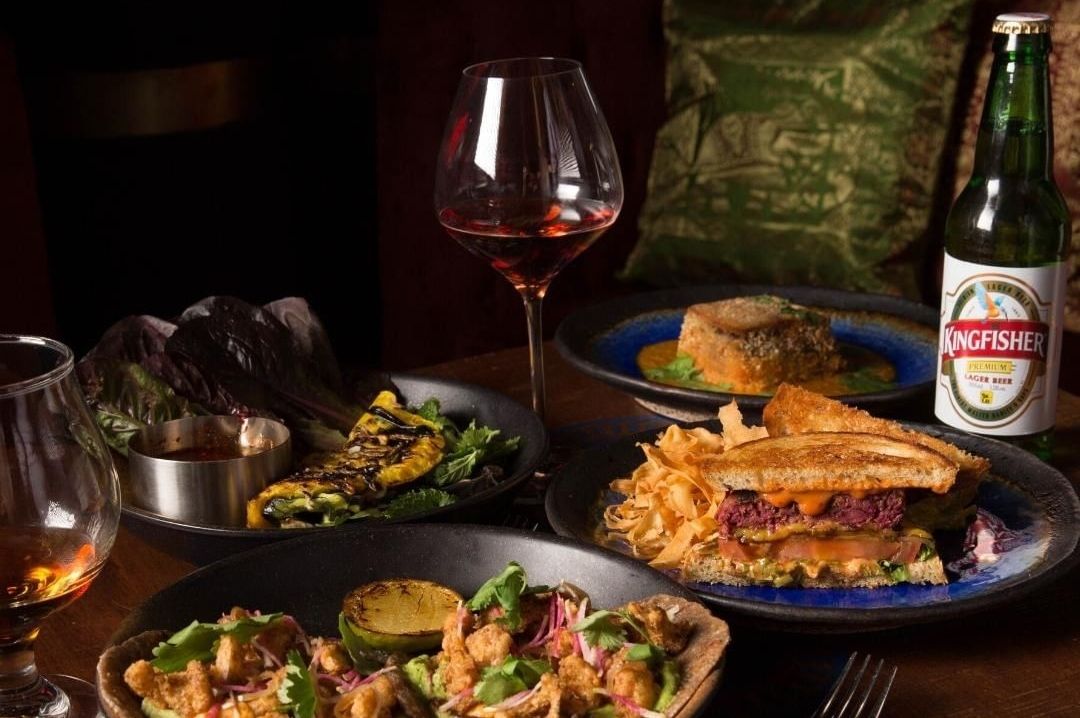 Night Music, Source Instagram
Entering Night Music is like walking into a dark, floral cave with little nooks of couches and tables. It's an intimate and fun effect, but what really glows amid the cozy atmosphere is the outstanding and inventive cuisine. The vegan dishes are incredibly creative and almost sneaky with innovation. You'd never guess there's kale hidden in the fried pakora (surrounded by pomegranate seeds), that the cilantro dip on the dosa would tingle on your tongue, or that pineapple and mango would work so well in the lentil spread. Like owner Ravi DeRossi's other restaurants, Night Music shows attention to detail, commitment to its theme, and exuberant decor, making it stand out from the other Indian restaurants along nearby Curry Row in the East Village.
Location - 111 E 7th St, New York, 10009
Bodhi Kosher Vegetarian Restaurant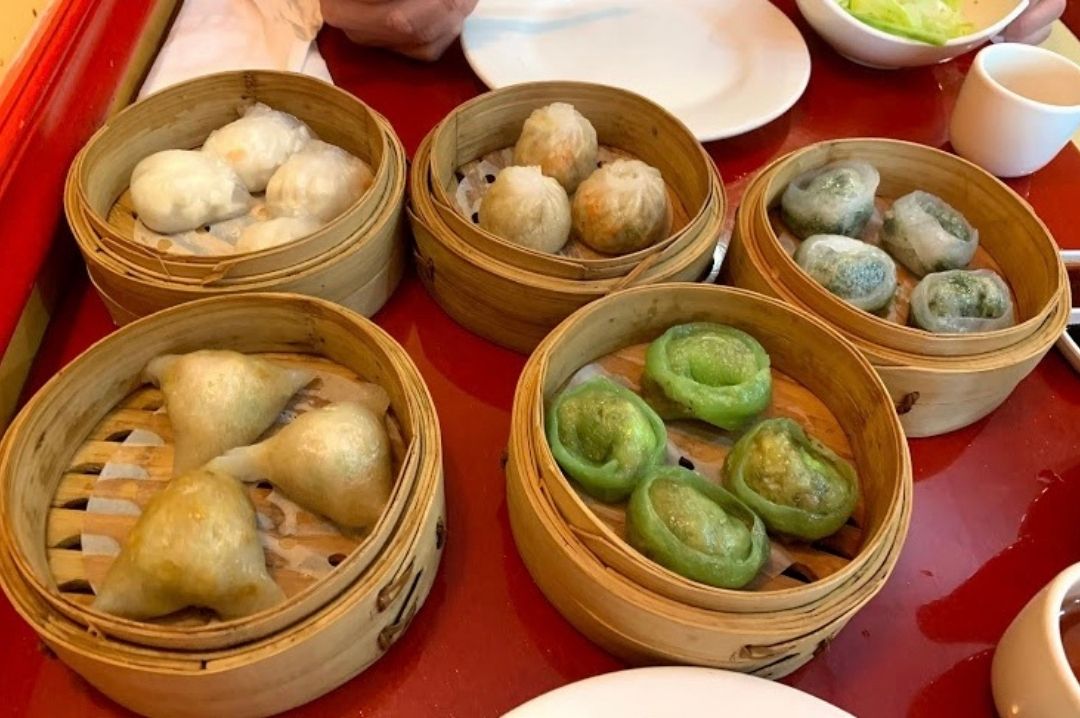 Bodhi Kosher Vegetarian Restaurant, Source Website
Bodhi Kosher has a Chinese food menu with dim sum and a variety of vegetable dishes and faux meat. Previously known as Buddha Bodai, in July 2018 they stopped using eggs. There have been some recent renovations giving the space a facelift. Chef Dong has been doling out incredibly convincing plant-based versions of Peking duck, turnip cake, and vegetarian sesame chicken for over 45 years. Get some spring rolls and mock duck noodles, and then go across the street to play arcade games at Chinatown Fair.
Note May 2021: Indoor dining is allowed at 75% capacity in New York City.
Location - 77 Mulberry St, New York, NY 10013, United States
Bunna Cafe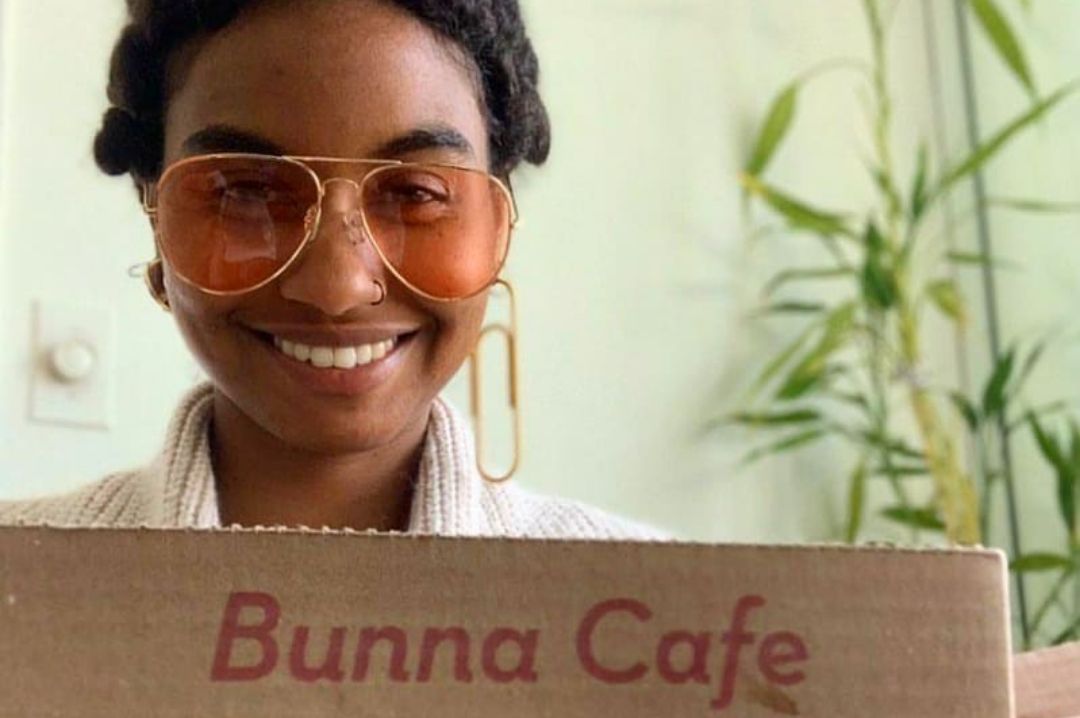 Bunna Cafe, Source Facebook
At this vegetarian Ethiopian charmer, you'll get a spread of traditional bites, including red lentils in berbere sauce, mashed split peas simmered with tomato, and a chickpea stuffing with kale. Cool the heat of the spicier flavors with a strip of injera. When you come here, count how many people you have in your party, and get a "feast" for that many. What you'll receive is a big round plate with a bunch of different vegetable dishes along with some flat Ethiopian bread (injera). Aside from the feast, we think you should try a vegan alcoholic milkshake or their spicy margarita.
The space will often host Ethiopian coffee ceremonies (bunna, after all, is the Amharic word for coffee) in which guests can nurse cups of a strong and dark blend.
Note: They only accept cash.
Location - 1084 Flushing Ave, Brooklyn, NY 11237, United States
Forever Yours Falafel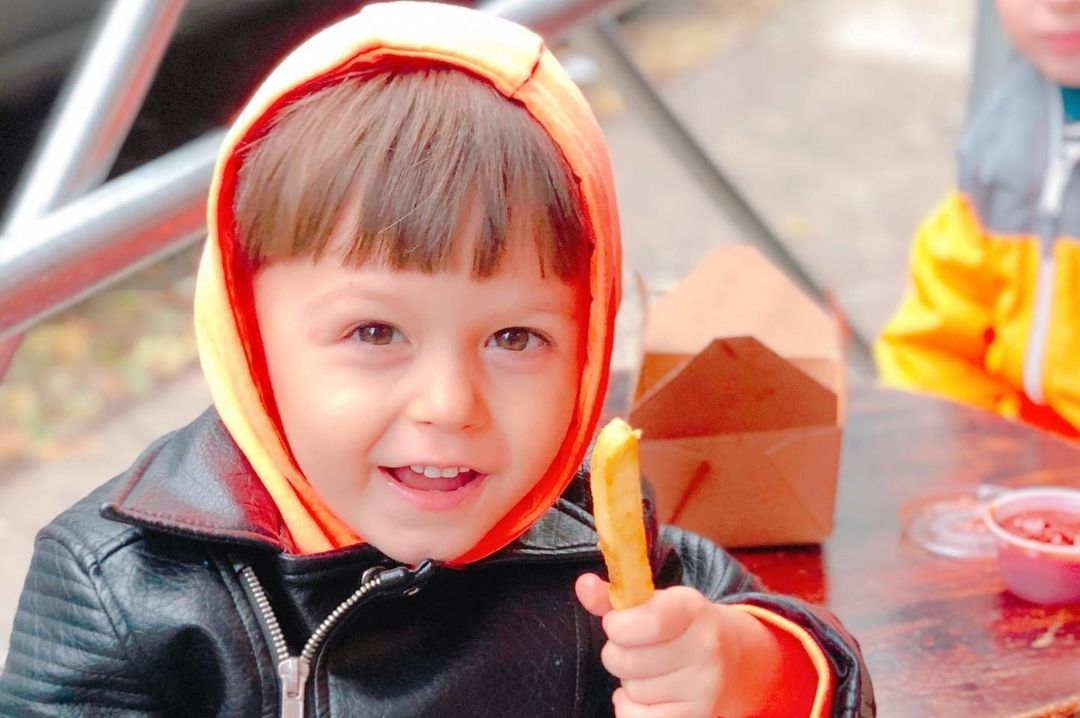 Forever Yours Falafel, Source Facebook
An avid cook and coffee lover himself, Artem, the owner, lives in Washington Heights with his wife and son. Their story began in 2018 as they opened their first coffee shop in Washington Heights, called Forever Coffee Bar. They were warmly welcomed by the neighborhood and were happy to offer specialty espresso drinks and amazing pastries to their beloved Heights. Originally from Russia and having roots in Greece, the owners decided to open a quick stop falafel bar and offer a selection of healthy and tasty meals and appetizers, and so the idea of Forever Yours Falafel was born. It is a place where guests can enjoy freshly baked pita, homemade hummus, falafel made with their special recipe, and healthy veggie combos along with traditional and trendy appetizers & dips. Owners are happy to expand their Forever Family and look forward to amazing times with their neighbors. They can spoil you with some good food and awesome drinks!
Location - 502 W 167th St, New York, NY 10032, United States
Header image: Beyond Sushi, Source Facebook
South San Francisco Conference Center, 255 South Airport Boulevard, South San Francisco, CA 94080, United States.
Register Now
South San Francisco Conference Center, 255 South Airport Boulevard, South San Francisco, CA 94080, United States
Register Now