Bud Spencer's Feuerwasser - A Taste of Iconic Greatness
A Fiery Blend of History, Craftsmanship, and Lasting Delight.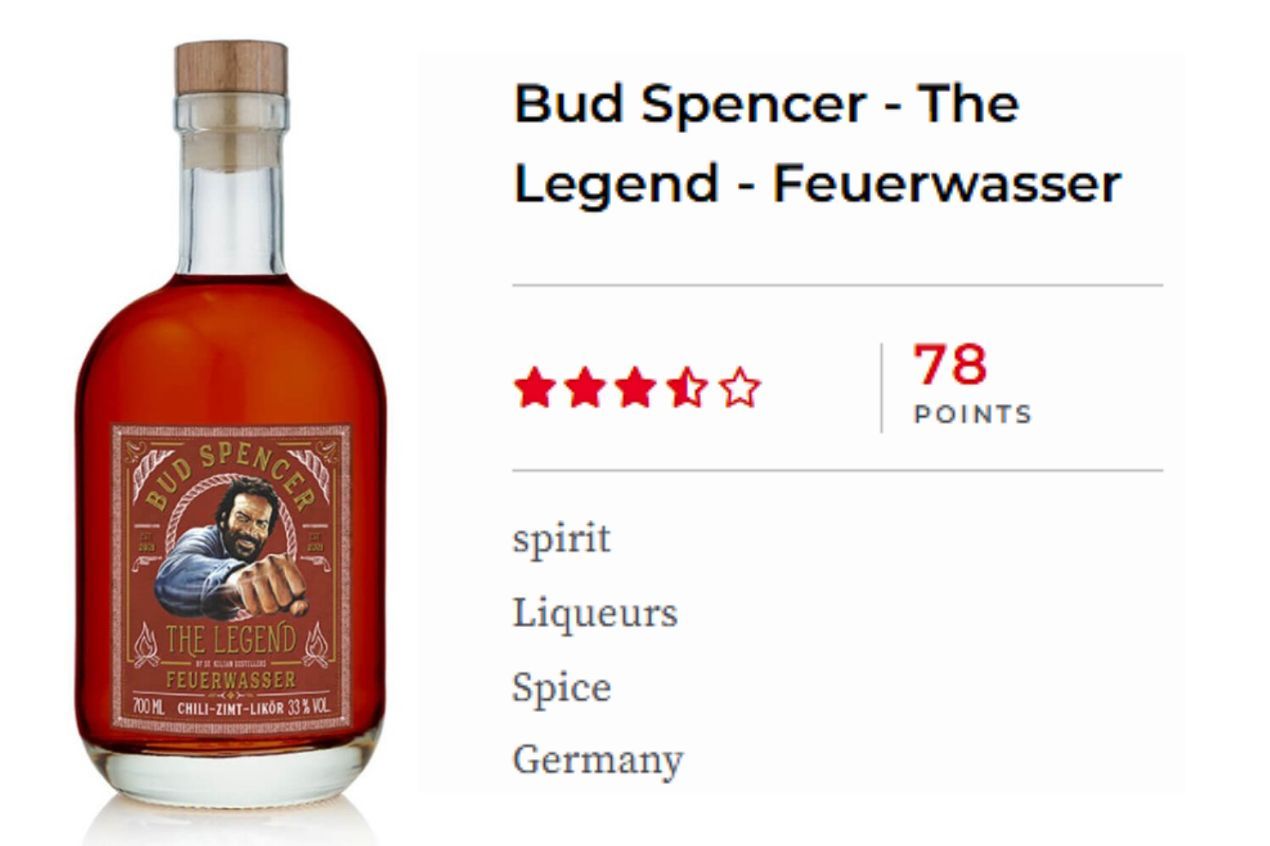 Get ready to unleash your taste buds with "Bud Spencer: The Legend Unleashed - Feuerwasser" - a fiery drink that will transport you to new realms of flavor with cinnamon, cinnamon and cinnamon as described by Judge Lorenzo Piscitello. Crafted with passion and expertise, Feuerwasser embodies the essence of Bud Spencer's legendary status.
This legendary drink has been ranked #16 with a score of 78 points at the Global Drinks Guide Ratings, 2023. From the first tempting aroma to the lingering warmth it leaves behind, this exceptional blend of history, craftsmanship, and cinnamon will leave an indelible mark on your palate.
Facts To Know
ABV %: 33
Beverage Type: Spirit
Category: Liqueurs
Sub-Category: Spice
Producer: St. Kilian Distillers GmbH
Country: Germany
Appearance: Crimson Colour
Tasting Notes
Nose: Distinct cinnamon note with fine vanilla sugar and pleasant sweetness
Taste: Vanilla sugar and cinnamon with fine chilli spice and a touch of cardamom
Finish: Sweet and cinnamon with nicely integrated chilli heat
Production Process
Rooted in tradition, Firewater begins with the finest barley malt, carefully selected to ensure exceptional quality. The journey starts with double distillation using authentic Scottish pot stills, a time-honored technique that captures the essence of the malt, bringing out its true character.
Here is what drinks experts have to say
Michele Becatti (Bar Manager at Ginza St. James)
Michele describes the spirit as a very special bottle. He adds, "Big punch of cinnamon in the beginning, finished with a long spicy flavor".
Lorenzo Piscitello (Bartender at Artesian Langham Hotel London)
Lorenzo says the liqueur is, "Aggressive, dominant cinnamon".
About The Brand
St. Kilian Distillers, located in Rüdenau, Germany, is a renowned distillery known for its exceptional single malt whiskies. With a focus on craftsmanship and quality, they employ traditional methods and state-of-the-art equipment. Their whiskies are crafted from carefully selected barley, malted and smoked with peat for distinct smoky flavors. St. Kilian emphasizes long maturation periods using ex-bourbon and sherry casks, resulting in rich and complex flavors. Each bottle is meticulously produced, showcasing their commitment to excellence. St. Kilian Distillers' dedication to traditional techniques and exceptional whiskies has made them a respected name in the industry.
Unlock the Complete Bud Spencer - The Legend - Feuerwasser by Global Drinks Guide Ratings, 2023 - Click Here!
Global Drinks Guide is quietly making an impact on those drinks enthusiasts who are keen to find out more about the wines, spirits, and beers they like to drink – and then go out and discover more in the right bars, and restaurants in their cities.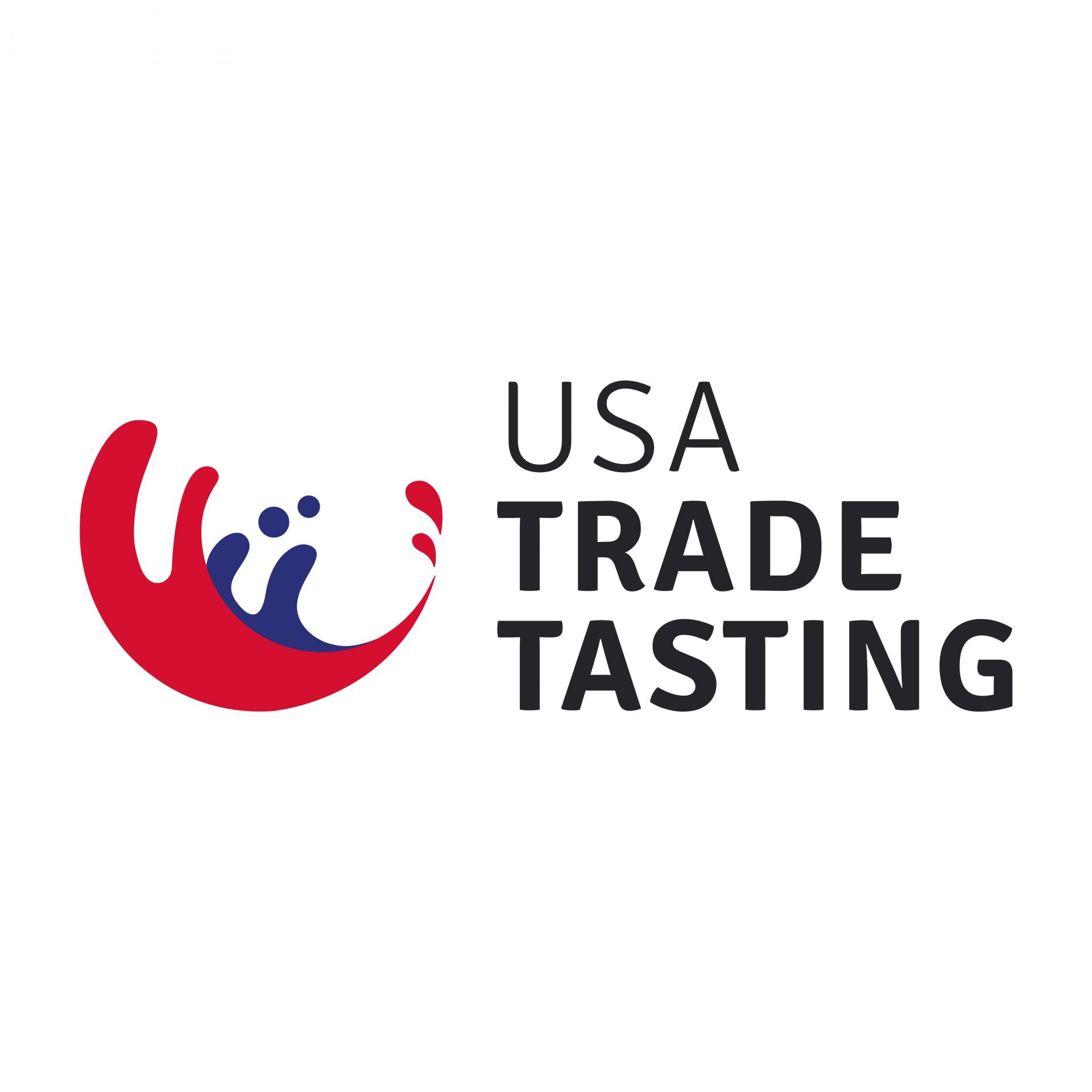 Morgan MFG, 401 N Morgan St Suite #204A, Chicago IL 60642
Register Now
South San Francisco Conference Center, 255 South Airport Boulevard, South San Francisco, CA 94080, United States.
Register Now
South San Francisco Conference Center, 255 South Airport Boulevard, South San Francisco, CA 94080, United States
Register Now