Our favorite bar accessories from Target
Spruce up your at-home bar with some of the best bar accessories from Target.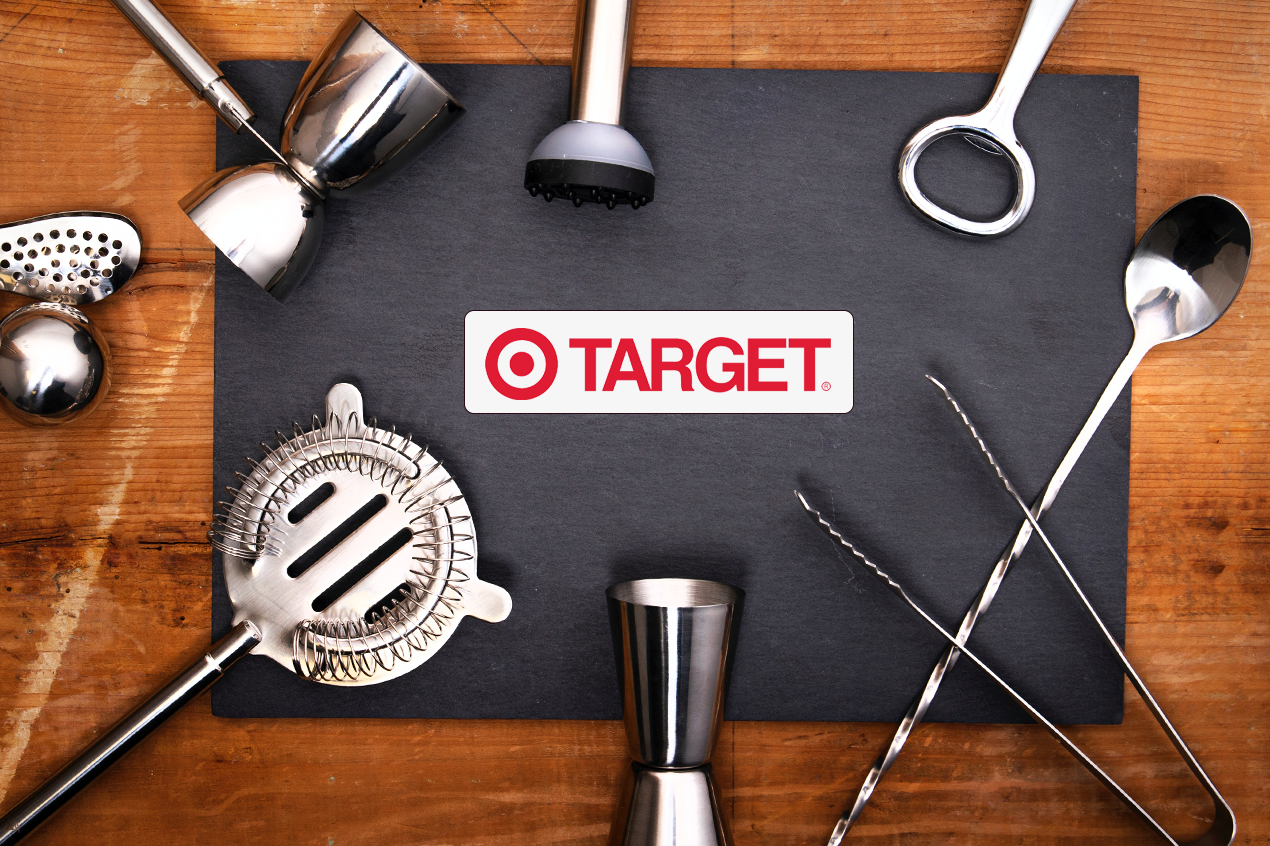 Target is our favorite sorry-not-sorry guilt trip, where you walk in for three things and walk out with a full cart. On our most recent trip to Target, we got roped into the bar section, and since we're all turning into our own versions of bartenders, we decided to stock up on better bar accessories.
With recommendations from our bartender friends and a few likes of our own, we've got the best bar accessories you can pick up from Target to primp your at-home bar.
Threshold 5 piece bar toolset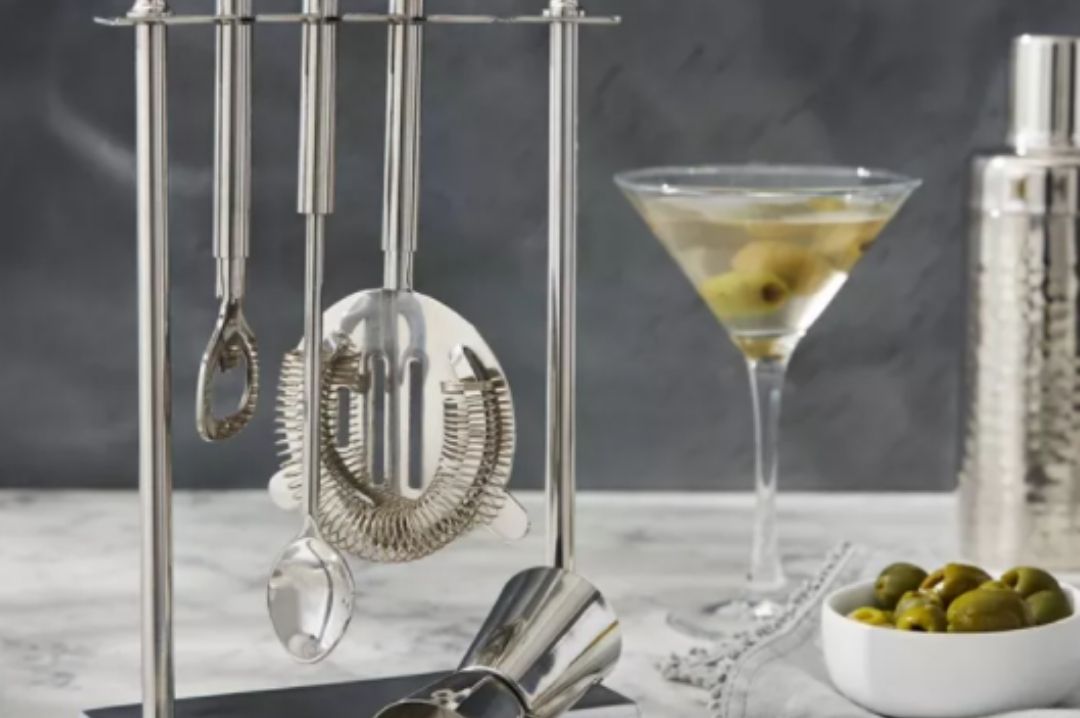 Threshold 5 piece bar toolset, source: Website
Create a complete home bar with this toolset. The Threshold toolset includes a stand, a bar spoon, jigger, strainer, and an opener - all you need to make the perfect drink. Not only is this toolset a practical addition to your home bar, but it's going to look great on your cart too.
Price - $30
True Stirred Cocktail Mixing Glass
Having a cocktail mixing glass is an essential bar tool, as some of us like our drinks stirred not shaken. This large cocktail mixing glass is a must-have if you're more of a stirred over shaken person.
Price - $19.99
Houdini Silicone Stopper - Set of 2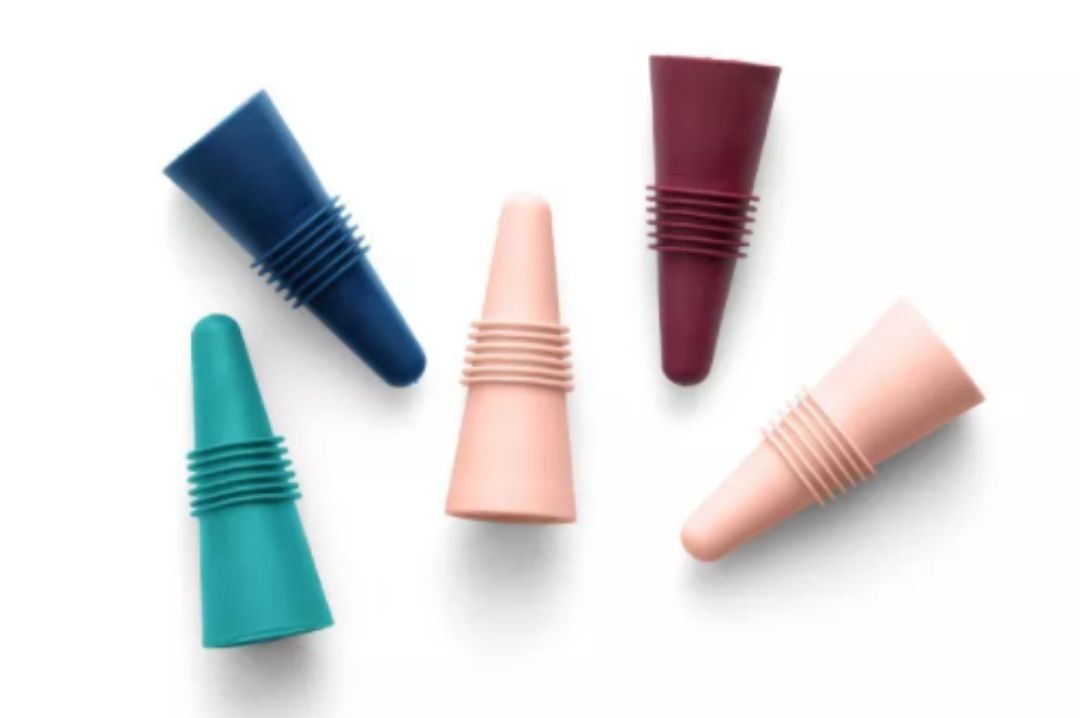 Houdini Silicone Stoppers, source: Website
Pick up a pair of the Houdini Silicone Stoppers that are perfect for saving your wine for the next day. And since they're silicone, they can maneuver their way around any size bottlenecks.
Price - $5.29
Houdini Stainless Steel Double Jigger
Alex Valencia, Bartender, and Partner at La Contenta NYC recommends every at-home bar to have a jigger handy to make measuring easier. This Houdini double jigger holds 1.5 oz on one side and 1 oz on the other.
Price - $5.99
Drinking Buddies Beverage Marker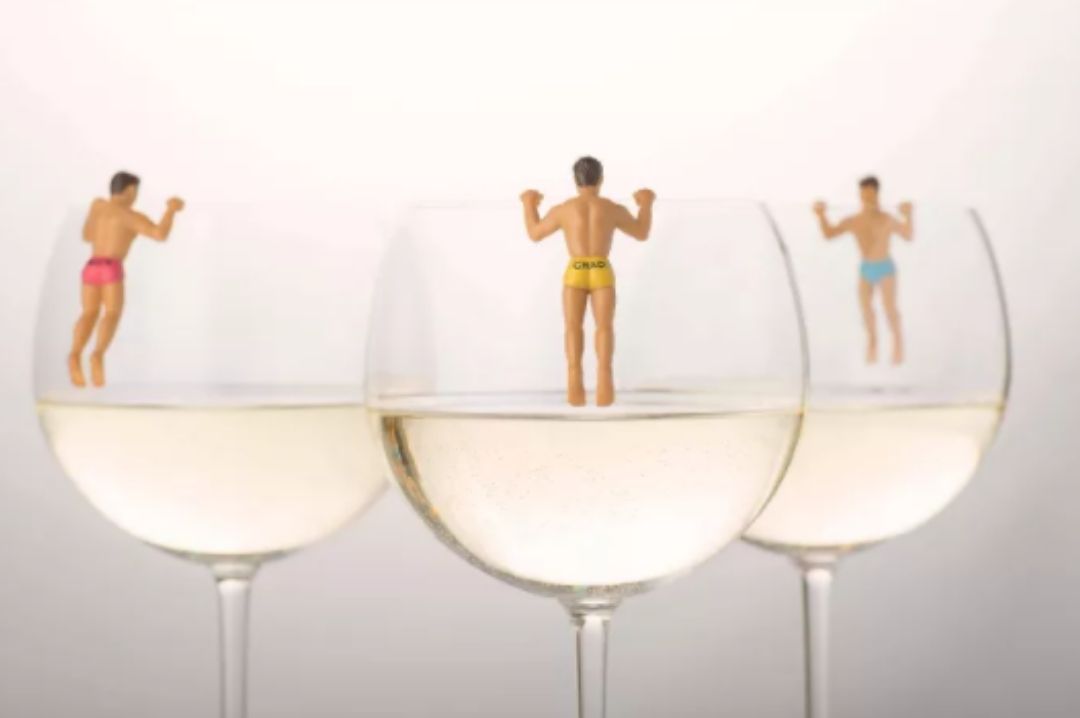 Drinking Buddies, source: Website
The best part? These hunks look great in a speedo. Hang a hunk on the side of your glass to mark your drink and avoid mix-ups.
Price - $9.99 for a pack of 6 hunks
CHILL Gray Cooling Pour Spout
When you're nuzzled in a blanket on the couch, making a trip to the fridge to refill your wine glass can be quite dreadful. After just 2 hours in the freezer or refrigerator, the CHILL spout will keep wine at the ideal serving temperature. Keep wine cold without diluting it with this wine chilling rod with a built-in pour spout.
Price - $14.69
Cuisinart Muddler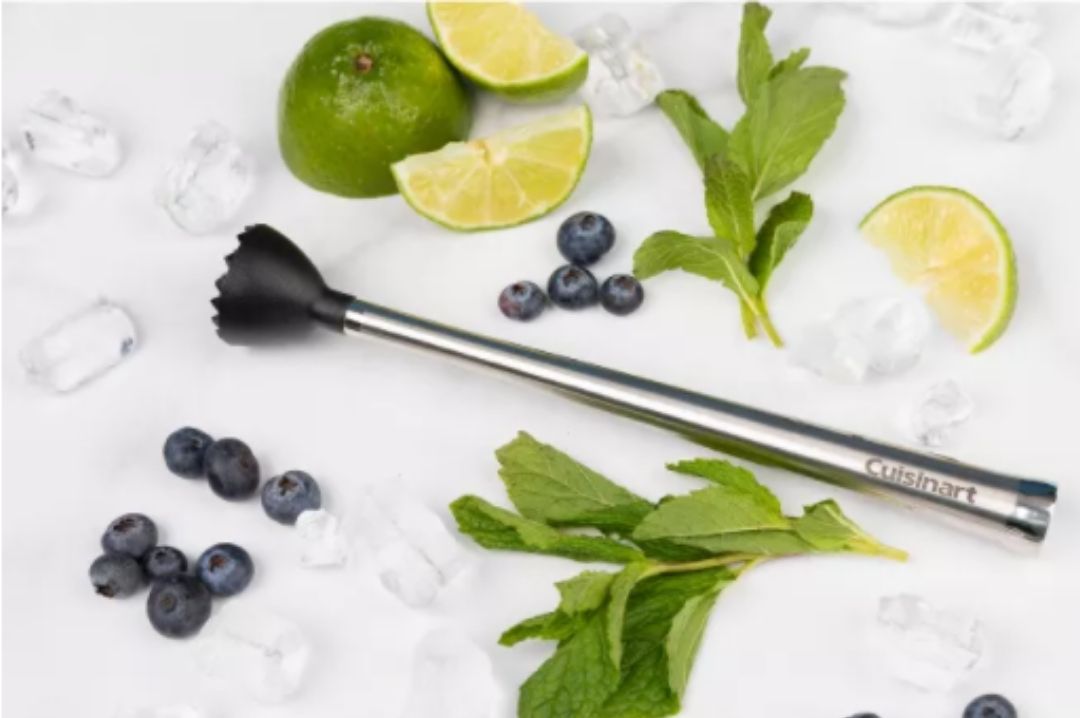 Cuisinart Muddler, source: Website
A lot of cocktails, especially the fruity ones crafted during the summer require the use of a muddler. This stainless steel muddler is a great assistant for whipping up a cocktail at home, bringing out flavors from herbs and fruits to liven up your cocktails.
Price - $7.99
Threshold 4pk Classic Margarita Glass Set
With summer coming up, a lot of Margaritas and frozen Daiquiris are bound to be whipped up in our kitchens - and the ideal glassware makes the drink much better! This set of four makes it easy to stock the bar so you have plenty on hand for large get-togethers.
Price - $15
Maliza Bar Cart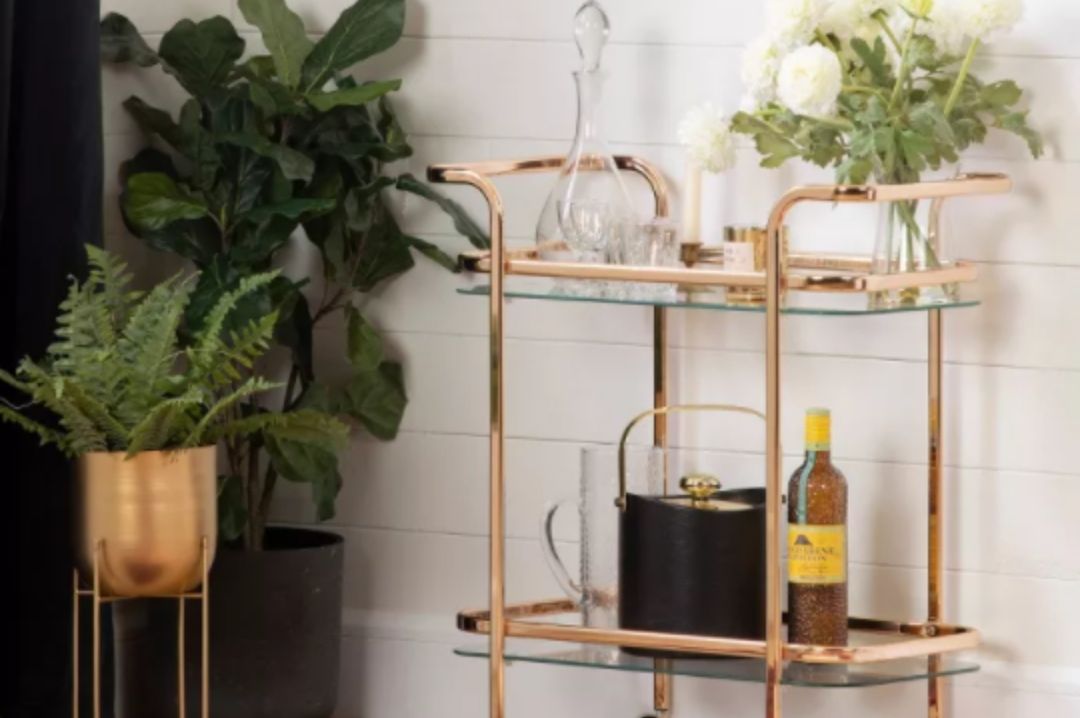 Maliza Bar Cart, source: Website
If you're the type of person who entertains a lot of guests, then having a bar cart around is a great help. It reduces the back and forth from the kitchen, and you have all your tools and liquor in one place. We loved this one by Maliza for both its sturdiness and looks.
Price - $179.99
Recipe Book
So we might not have picked this out from the bar section per se, but Bar Director at Puesto, Beau du Bois advises everyone to have a personal recipe book. "When you tweak that Martini or Margarita so it slaps how you need it to slap; write it down and enjoy that fact that you just became an author," says Beau. Don't forget to pick up your own recipe book.
Price - $12.99
Stainless Steel Cocktail Shaker Gold - Project 62™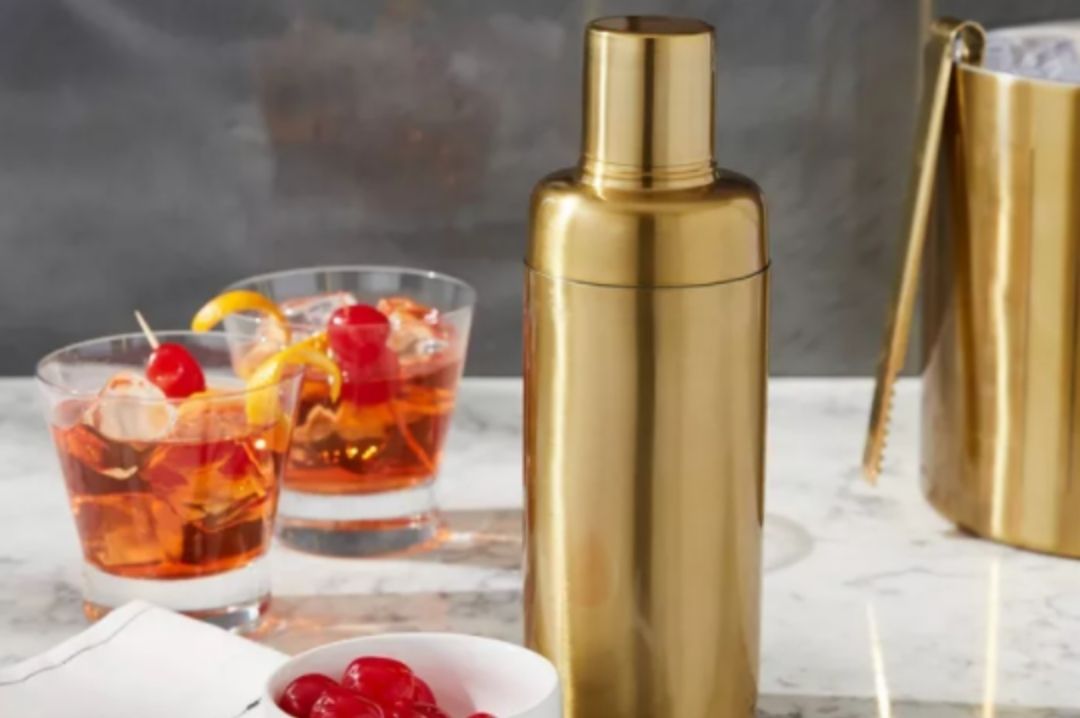 Stainless Steel Cocktail Shaker Gold Project 62, source: Website
Your at-home bar would be incomplete without a shaker, and while Target offers an array of them, we love this one. Made with durable stainless steel, this shaker will last you years. Oh, and did we mention it's pretty looking too!
Price - $12.99
Tovolo Sphere Clear Ice System (Set of 4) Spring Green
Watching all bartenders work with ice spheres left us wanting to give it a shot ourselves. Of course, you can find many other ice trays just like this, but this one is a recommendation from Eryn Reece, Head Bartender at Banzarbar; so we had to grab it.
Price - $24.99
Project 62 3 liters Gold Ice Bucket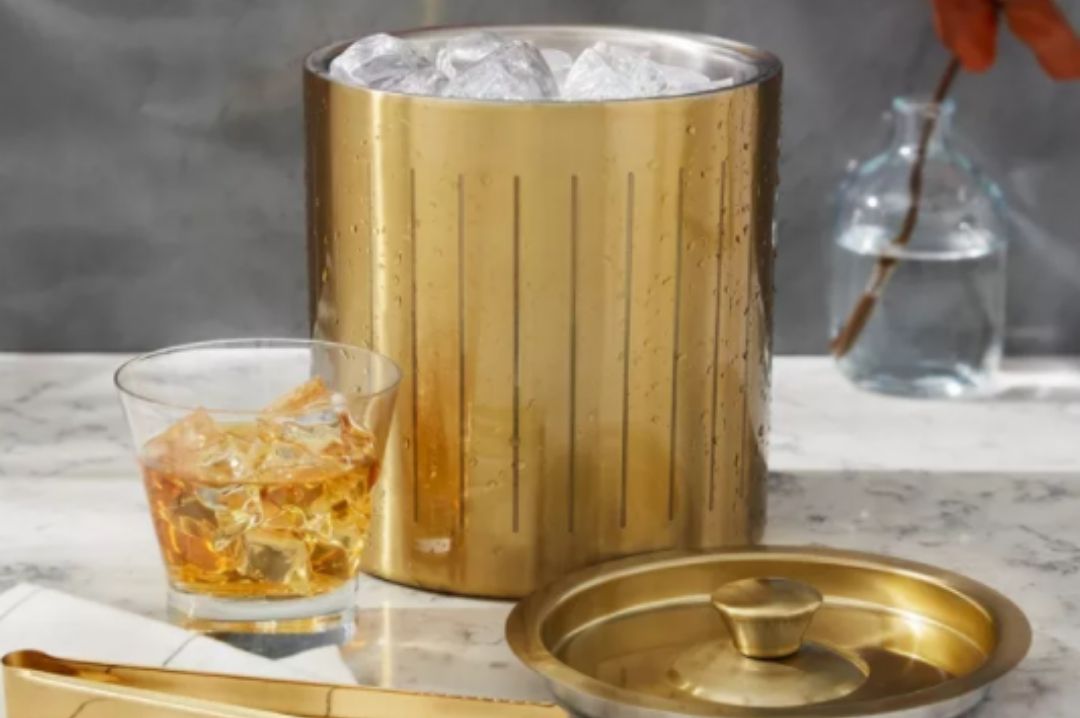 Project 62 3 liters Gold Ice Bucket, source: Website
Your home bar would be incomplete without a good-quality ice bucket. The stainless steel construction of this ice bucket ensures long-lasting use. It also includes a pair of matching tongs.
Price - $19.99
Threshold Telford Tumbler 12pc Glass Tumblers
Having the right glass for a cocktail makes a difference. However, if you're just starting to test your bartending skills, it's not necessary to have all sorts of glasses. But a good set of highball glasses are a must as they can be used for any type of cocktails and drinks. This set from Threshold includes 12 glasses, 6 tall ones, and 6 tumblers.
Price - $20
Header Image: Target, source: LA Times