What your dad would rather have this Father's Day
Wondering what to buy for your dad on Father's Day? Discover some great award-winning pours in our 2021 Father's Day gift guide.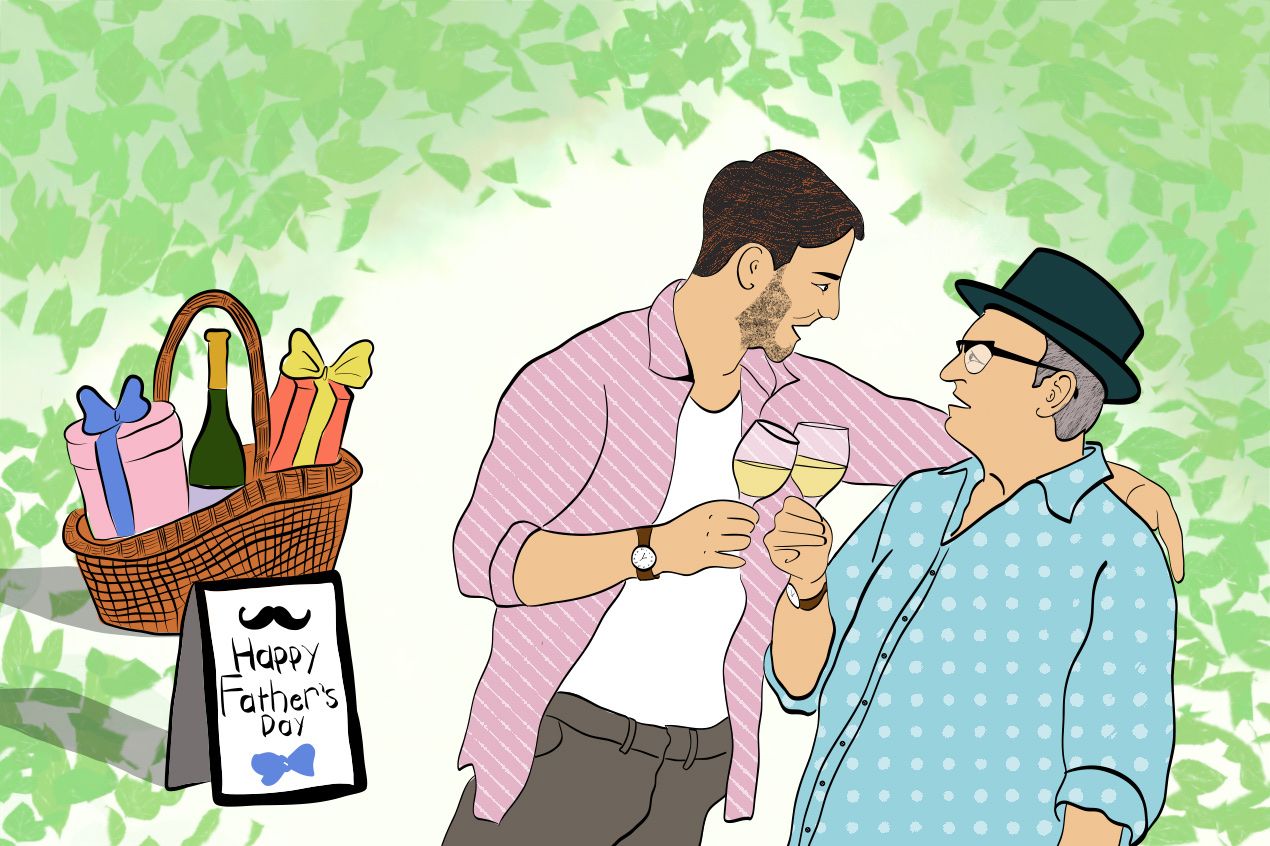 Fathers are the hardest to shop for! And with Father's Day right around the corner, we bet you're still wondering what to get for your dad. While the regular shirts and ties are always a great backup option, why not try gifting your dad something new? Perhaps something that you can enjoy with him?
From award-winning spirits to a cocktail class crafted by the King of Cocktails himself, we've put together a list of gifts we know your dad is going to love.
Award-winning spirits
Uncle Nearest 1820 Premium Single Barrel Whiskey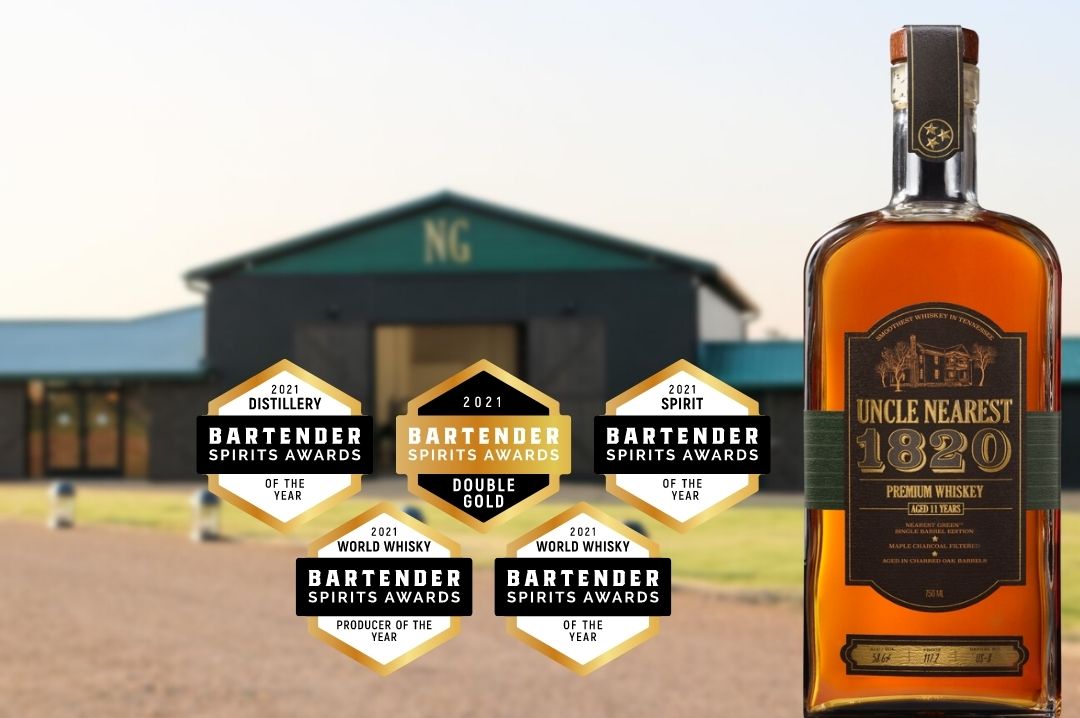 1820 Premium Single Barrel Whiskey
If your dad is a whiskey lover, then what's a better gift than a top-level award-winning bottle of whiskey? Not only do we love this whiskey, but it also ranks high in the eyes of bartenders across the country.
Owned by Fawn Weaver, the Uncle Nearest brand continues the legacy of Nathan 'Nearest' Green, the best whiskey maker the world never knew. The 1820 Premium Single Barrel edition was given the top score at the 2021 Bartender Spirits Awards, and named this year's 'World Whiskey of the Year' and 'Spirit of the Year'. With a whiskey as smooth as this, we're sure your dad would be restocking it in no time.
Shop Uncle Nearest 1820 Premium Single Barrel Whiskey.
Green Hat Gin Citrus Floral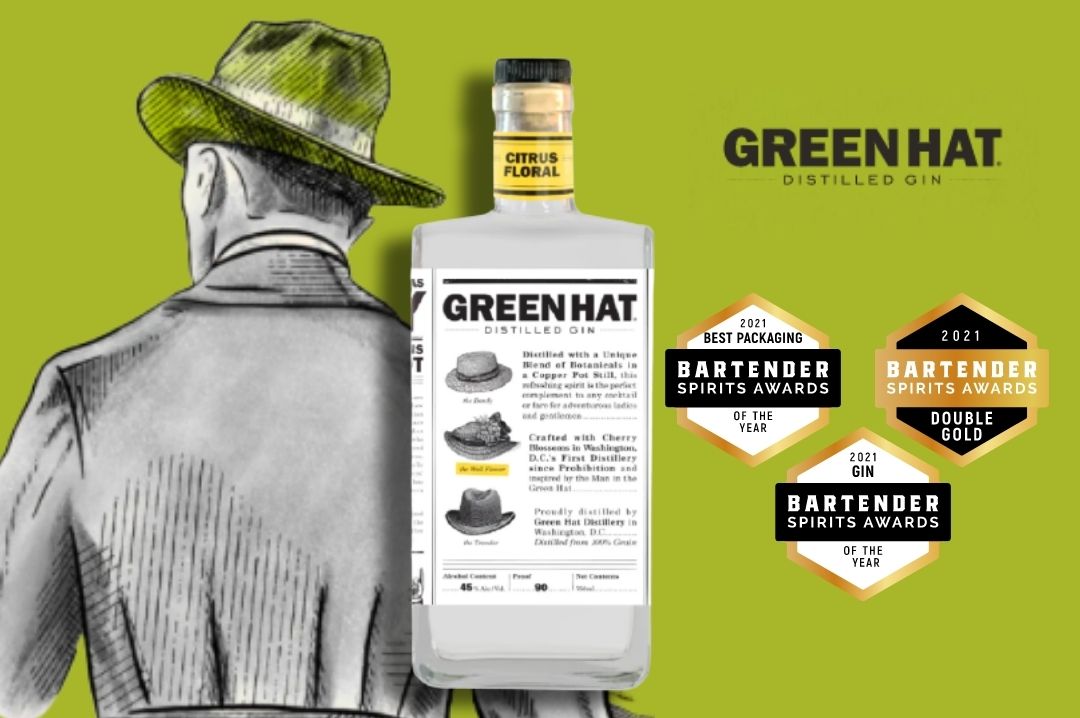 Green Hat Gin Citrus-Floral
Even our dads can't say no to a refreshing G&T during the summer. Amp up your father's gin collection with 2021's Gin of the Year. Or if he doesn't have a gin collection, why not start one for him?
Did you know that Green Hat Distillery is Washington D.C's first distillery since Prohibition? Prior to legalization, 'the man in the green hat', also the person the distillery was named after, was a bootlegger for 10 years, who delivered alcohol to the majority of the Congressmen. The Citrus-Floral gin is the newest addition to their collection and took home 97 points at the 2021 Bartender Spirits Awards.
Shop Green Hat Gin Citrus Floral.
Chateau Ste. Michelle & Dr. Loosen 2019 Eroica Riesling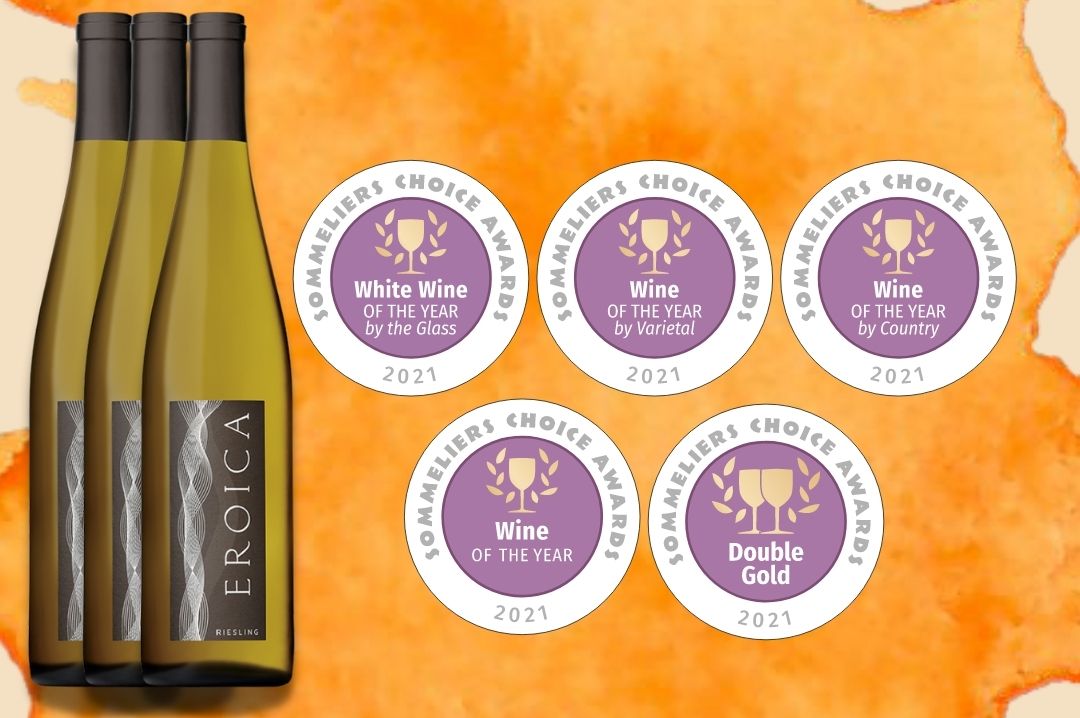 2019 Eroica Riesling - Chateau Ste. Michelle x Dr. Loosen
Whether your dad is a wine snob or not, we guarantee that he's going to love the 2019 Eroica Riesling. After all, it is 2021's Wine of the Year. The 2019 Eroica Riesling is a part of Chateau Ste. Michelle's collaboration with famed Mosel winemaker Ernst Loosen, from vineyard to bottle. The 2019 vintage of the Eroica Riesling was also crowned as 'White Wine of the Year', 'Best in Show by Country', and 'Best in Show by Varietal'.
Shop Chateau Ste. Michelle & Dr. Loosen 2019 Eroica Riesling.
Insane Rush by Bootstrap Brewing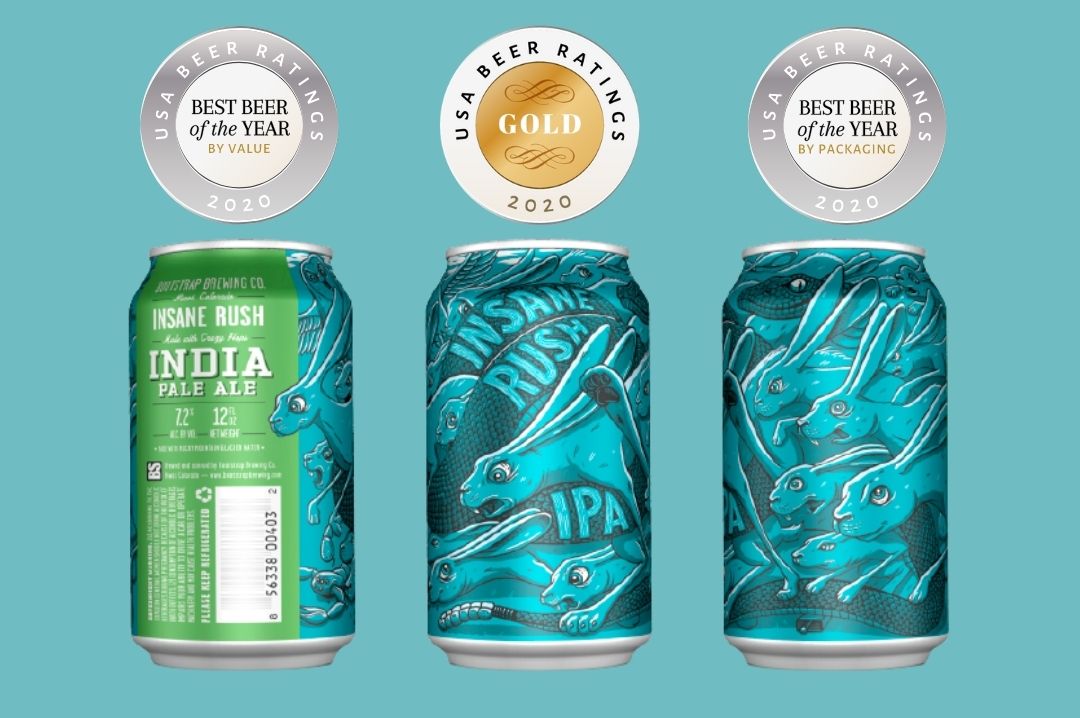 Insane Rush - Bootstrap Brewing
A chilled pint, two garden chairs, and you and your dad clinking beer cans. We can't think of a better afternoon than that! The Insane Rush by Bootstrap Brewing is the ideal 'bonding with dad' brew - and is quite the looker. A perfect balance of malts and five different hops give this India Pale Ale its edge. The unique blend of citrus and pine aroma and flavor makes it a very drinkable IPA. Perfect for craft enthusiasts looking for a little more cowbell. A winner at the 2020 USA Beer Ratings, this ale took home the title of 'Best Beer by Value' and 'Best Beer by Packaging'.
Shop Insane Rush by Bootstrap Brewing
W&P Cocktail Kit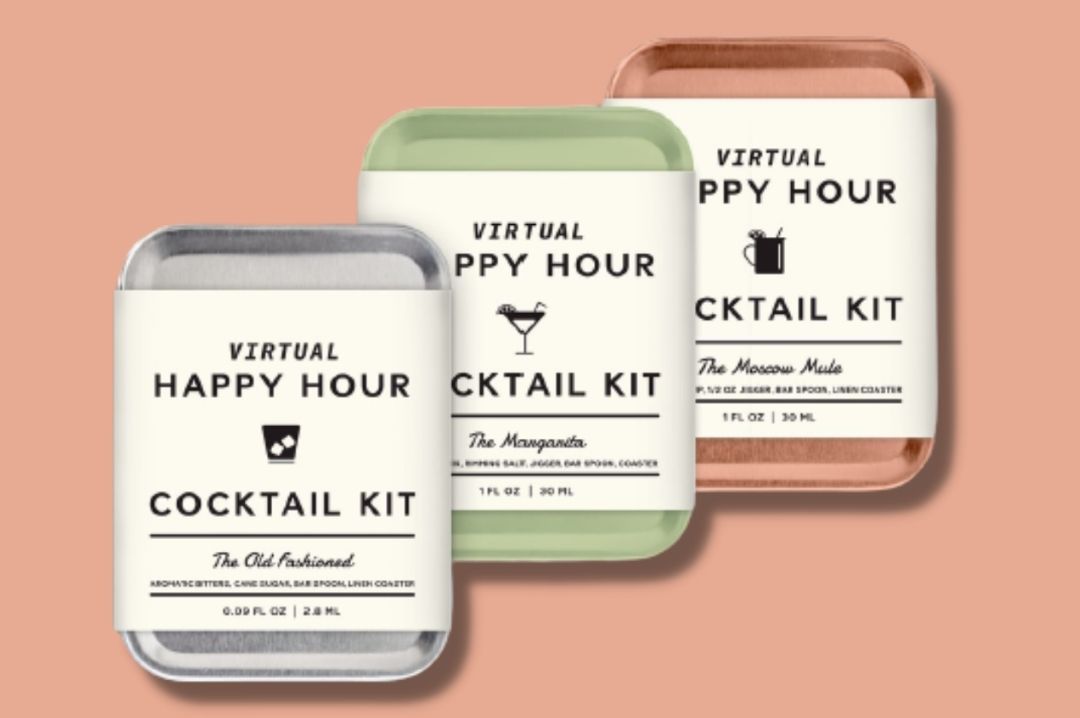 W&P Cocktail Kit
Is your dad a picky drinker? Well, then he definitely needs this carry-on cocktail kit. Each cocktail kit includes all the ingredients one might need to whip up that drink. The W&P cocktail kit offers a selection of cocktails, including some classics like the Negroni, Old Fashioned, Gin & Tonic, Margarita, and more. There's also a champagne cocktail kit! (We highly recommend you pick this one up for yourself if not for your dad).
Bar Tools & more
Monogrammed Scotch glasses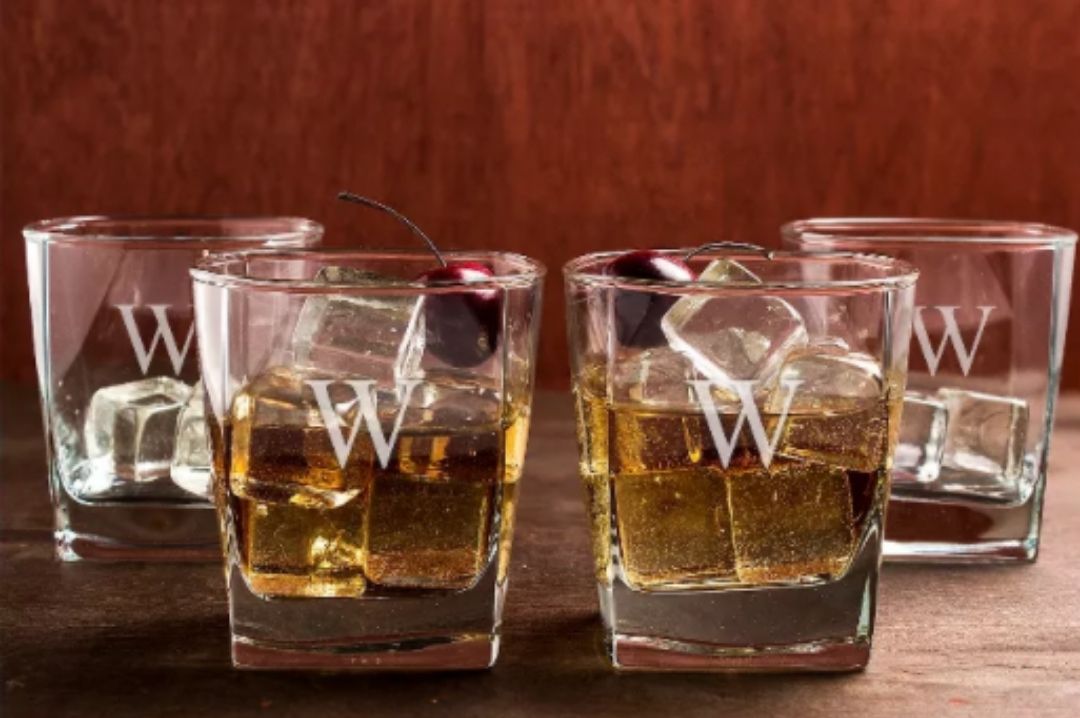 Target Monogrammed Scotch glasses, source: Website
Since you're probably going to pick up a bottle of scotch or whiskey for your dad, why not get him some new glasses - and add a bit of pizzazz to it. We all know how much dads hate others touching their things! These monogrammed Scotch glasses are perfect for a drink, and will soon become your dad's go-to glasses.
Buy monogrammed Scotch glasses.
Open Kitchen by Williams Sonoma Cocktail Shaker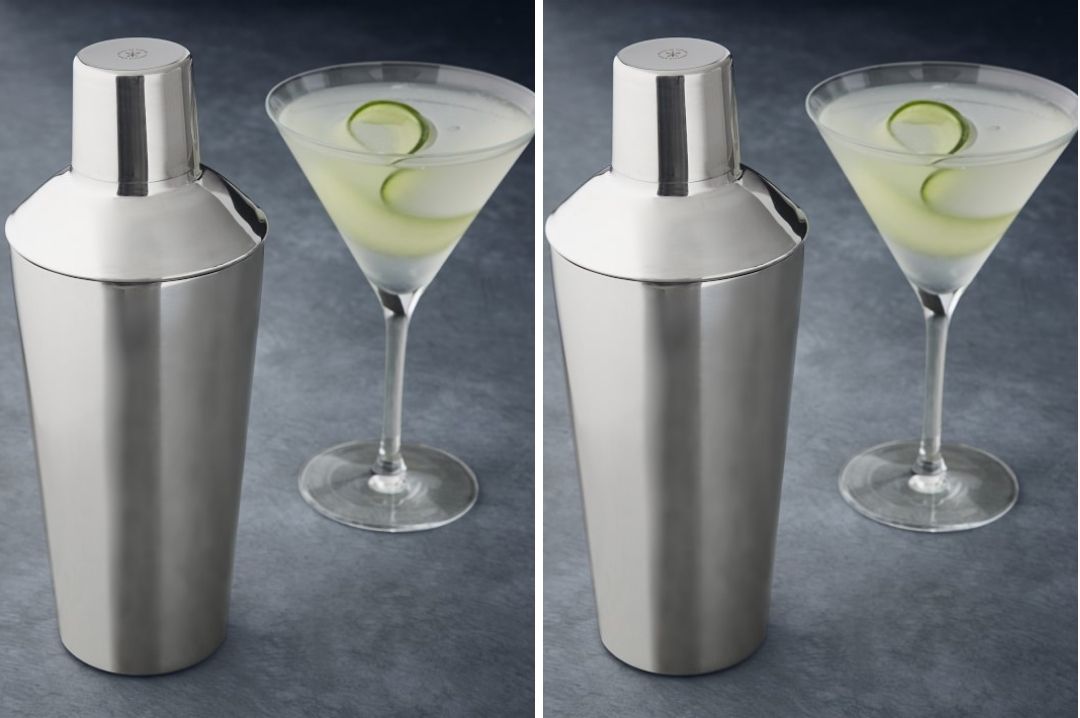 Williams Sonoma Cocktail Shaker, source: Website
Your father's at-home bar would be incomplete without a good quality cocktail shaker. In fact, when asked about an 'essential barware' to keep at home, Alex Valencia, partner, and bartender at La Contenta NYC highly recommended having a shaker.
Buy the Williams Sonoma Cocktail Shaker.
Iron Caddy Tall Wine Rack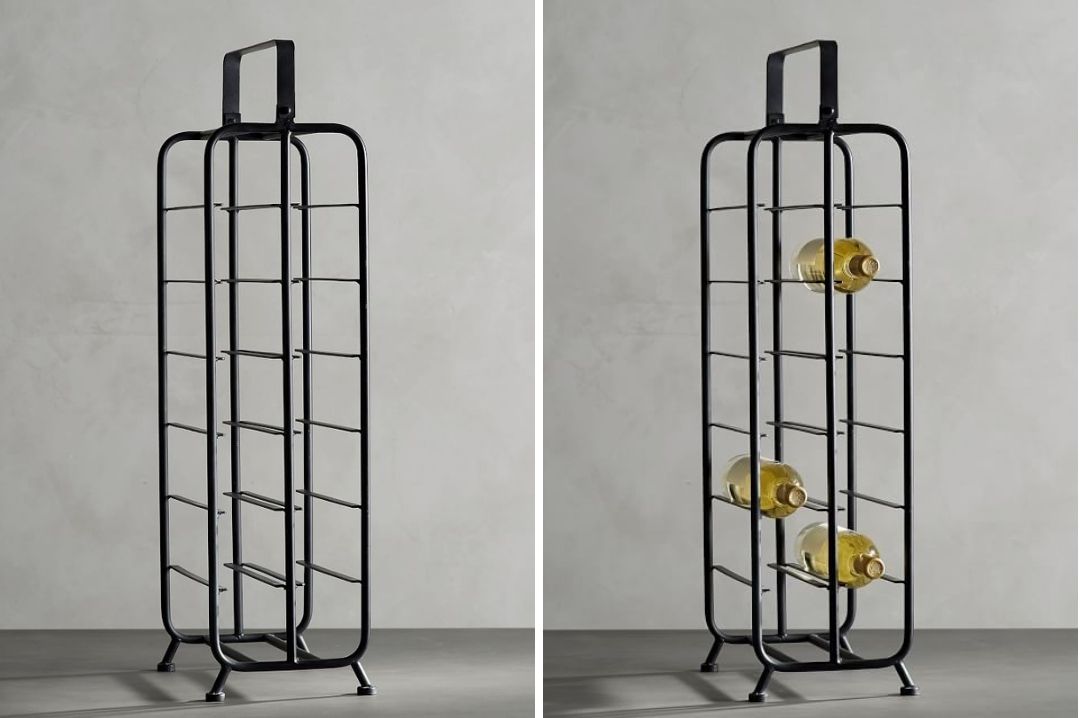 Pottery Barn Iron Caddy Tall Wine Rack, source: Website
If your dad is a total wine snob, we know he'll love this wine rack. There's just something aesthetically pleasing about looking at wine bottles arranged on a posh wine rack. And his friends will definitely love it! Don't forget to pop in a bottle of wine or two. We love the Long Shadows Vintners - Poet's Leap Riesling, which earned a whopping 96 points at the 2021 Sommeliers Choice Awards.
Shop Iron Caddy Tall Wine Rack.
BarSmarts Cocktail Class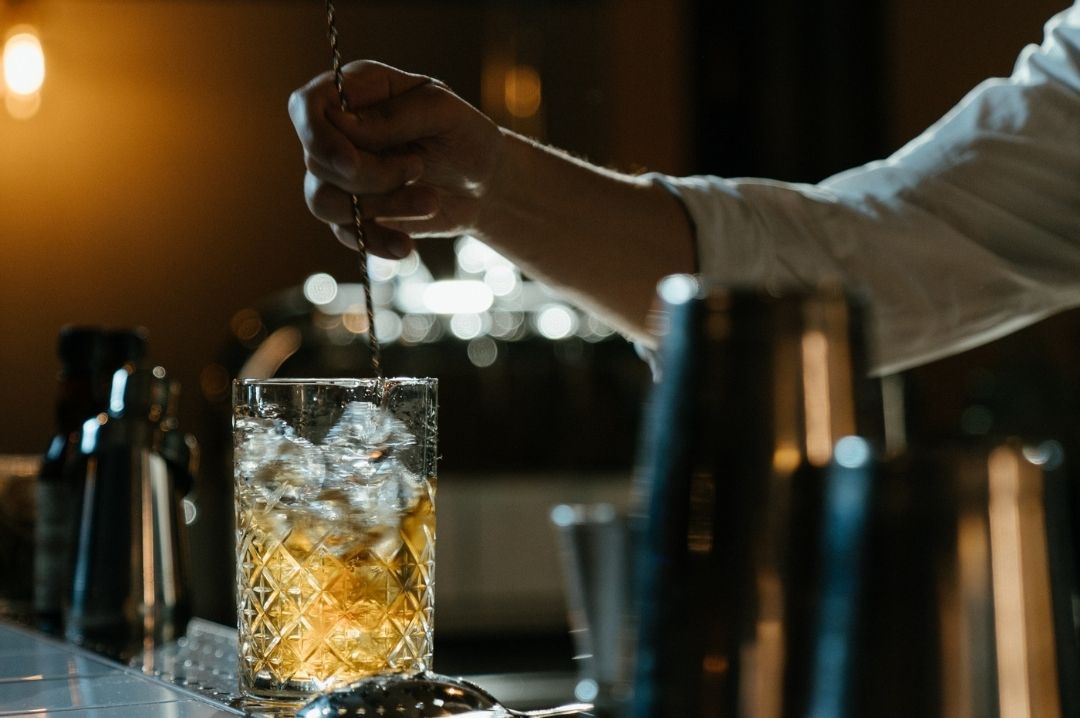 Cocktail class, source: Cottonbro
Everyone's up for a cocktail class, especially during the summer, so one can whip up a quick cocktail while the meat grills. The BarSmarts cocktail class is designed by Pernod Ricard and Dale DeGroff (King of Cocktail) for those who want to learn the craft of cocktail making. Once your dad is a bartending pro, you can always bottle up his cocktails and take them home! The way we see it, it's a win-win for everyone. The BarSmarts BarStarts program is a great way to introduce your father to the world of professional cocktail making. The program includes:
Basic Production Methods
Intro to Spirits & Liqueurs
Essentials for Proper Service
Fundamentals of Bartending
Register for the BarSmarts Cocktail Class.
Beer subscription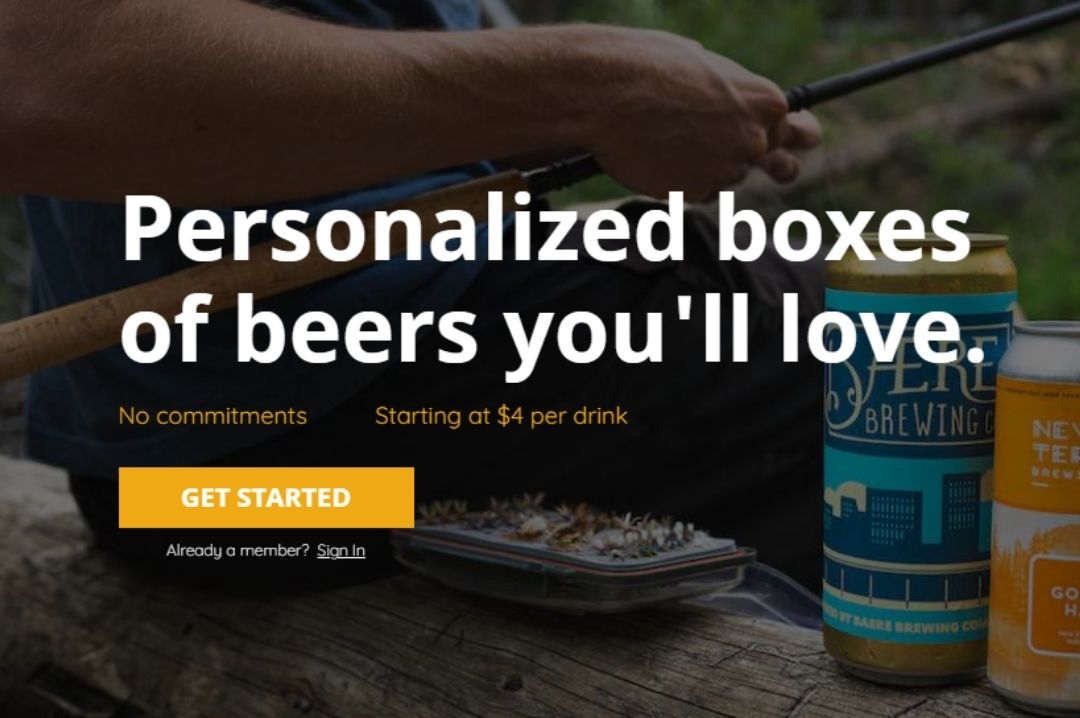 Beer Drop, source: Website
Let's be honest, receiving a package with beer every month is something we all would love - and so would our fathers. Beer subscriptions are a great way to have your dad try new brews, and stock up on ones he loves. And he might just call you over for a pint or two. There are many beer subscriptions out there, but lately, we've been loving the Craft Beer Club and Beer Drop subscriptions for their wide variety of brews.
Craft Beer Club
Craft Beer of the month club searches out exceptional craft beers from around the country and then delivers the monthly beer club selections to your doorstep. You can choose an ongoing beer club membership or Craft Beer Club gifts to ship monthly every other month, or even quarterly.
Register for the Craft Beer Club subscription.
Beer Drop
Beer Drop offers a beer selection from 96 breweries across the country, which you can customize based on beers and styles your dad will love. You receive 5 craft beers every month, each one from a different brewery. The 'gift box subscription' also includes a hop exploration guide and a gift card for the next order!