Brooklyn during the Holidays: Sleyenda, The Makers, and more
Jump into the festive mood with Sleyenda, The Makers Show, and Snowday in Brooklyn winter activities.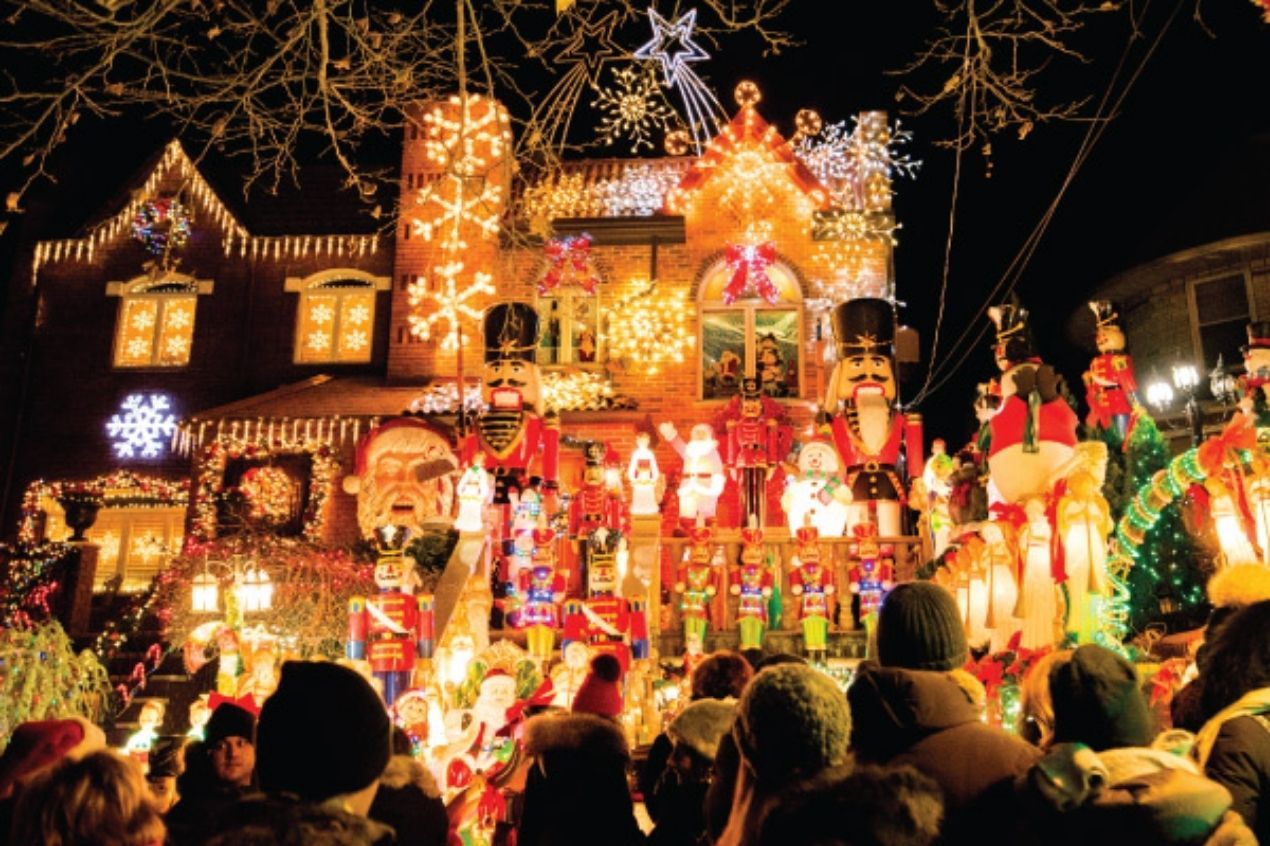 As big Christmas trees make their appearance, more and more people embrace the warmth of layers, hot toddy's, and mulled wine.
From pop-up bars, Christmas markets, New Year's Eve fireworks, and more, Brooklyn is loaded with some of the most exciting festivities in New York.
Snowday in Brooklyn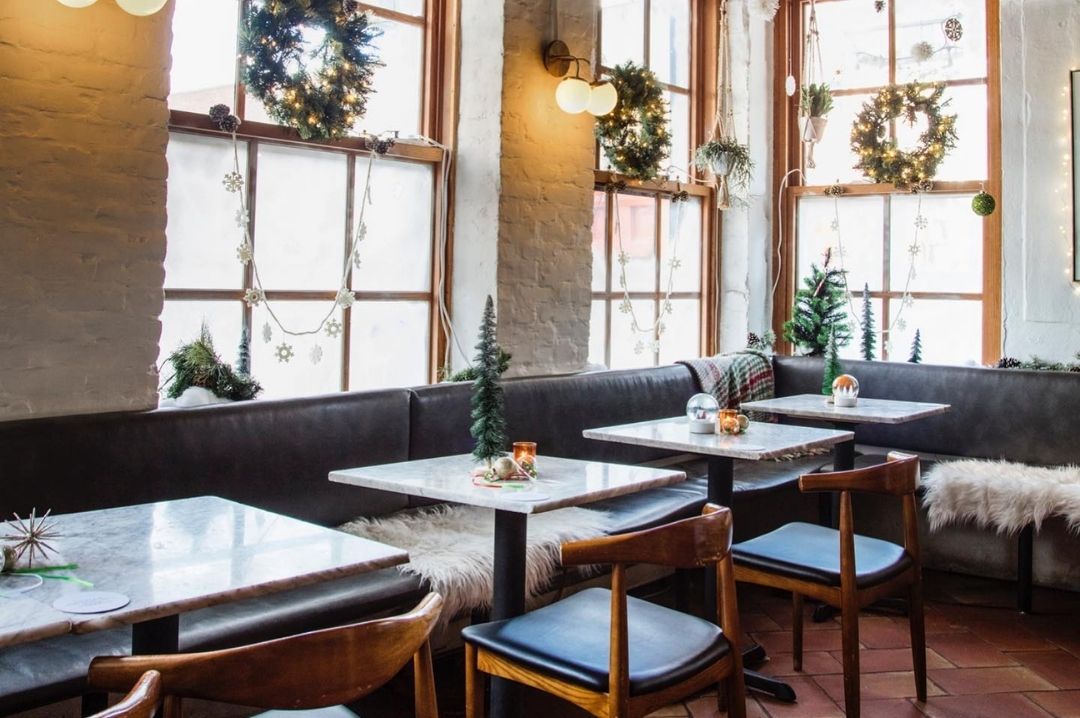 Christmas decorations at Sunday in Brooklyn, Source: Facebook
A holiday pop-up at Sunday in Brooklyn, Snowday in Brooklyn will serve holiday themed cocktails in a festooned Christmas decor setting with a warm fireplace and cozy blankets throughout December.
The Dark n' Snowy (rum, Menta Amaro, nigori sake, almond milk, tonka bean, and nutmeg), Dude, Where's My Sled? (Japanese gin, apple basil, celery, porcini, blueberry, lime, and absinthe), and Bad Krampus (rye whiskey, campari, strawberry-rhubarb aperitif, sweet vermouth, Lapsang Souchong Tea, and sesame) are some themed cocktails you will find popping up on the bar menu along with delicious bites such as the spinach and artichoke dips.
Get straight into the Christmas libations at this well decorated seasonal bar in Brooklyn.
Location - 68 South 2nd Street, Brooklyn, NY 11249.
Timings - 5 pm to 11 pm (Sunday to Thursday)
5 pm to 12 am (Friday to Saturday)
The Makers Show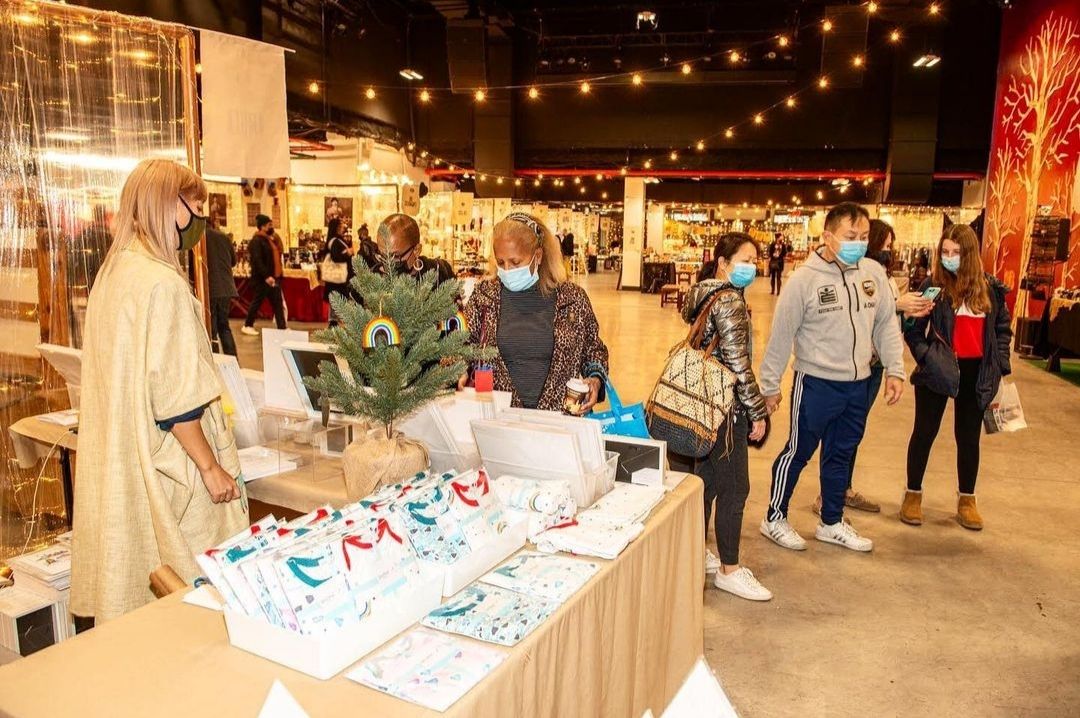 The Makers Show at City Point Brooklyn, Source: Instagram
The Christmas feel lacks imagination and excitement without the presence of a Christmas market, attracting shopaholics with its fancy decorations, hand wrapped gifts, boozy drinks, piping hot food, and jingles playing in the background.
Enter The Makers Show with a big idea of making the world a better place by promoting small businesses with the objective of immersifying the festive charm through engaging, inspiring, and enchanting the visitors.
If you wish to browse what the market has to offer, click here to have a peek of their online store.
Location - 445 Albee Square W, Brooklyn, NY 11201.
Timings - 11 am to 7 pm (Friday to Sunday)
Dyker Heights Christmas Light Tour
Christmas is a festival of sparkling lights and dazzling gleams, to which Dyker Heights Christmas Light Tour will help you step in, uncovering Brooklyn's finest lighted up landmarks at this time of the year.
From Christmas trees bathing in green lights to houses gowned in different shades of golden, the tour will take you from one Christmas pit stop to another, as you are bolted into the festive groove.
Expect around 100,000 spectators to hustle at the houses, rooftops, and gardens decorated in Christmas lights.
Ticket price: starts at $55 per person.
Location - meeting point to be disclosed with the ticket.
Timings - 8 pm onwards.
Book your Christmas tour tickets here.
Sleyenda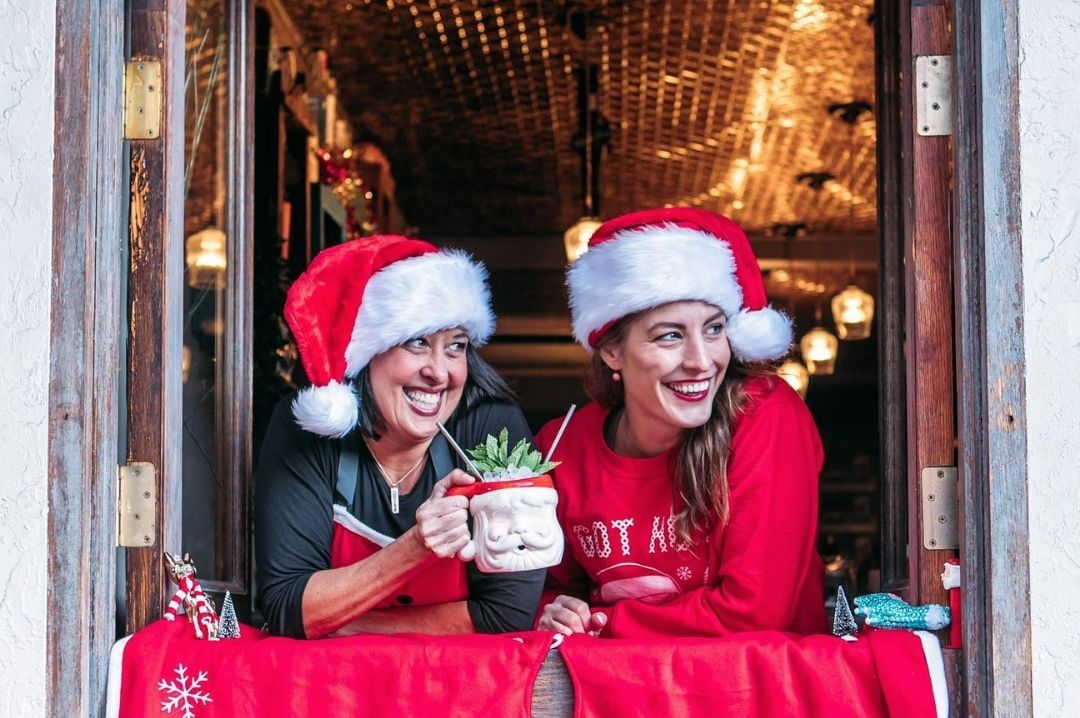 Sipping on Christmas themed cocktail at Leyenda, Source: Facebook
What happens when Leyanda goes full festive? It becomes Sleyenda. The pan-Latin inspired cocktail bar led by award-winning bartender Ivy Mix has been concocting creative cocktails in the neighborhood for quite a while now.
During the Christmas period, Leyenda covers itself in jubilant Christmas decorations and holidayistic drinks such as the Naughty or Nice, Santa's Little Cider, Tia Mia, Nightmare Before Christmas, Candy Striper, Nutcracker Old-Fashioned, Coquito Ho Ho, Lady Lumberjack, and more.
Now if you are in the vicinity, craving for some Christmas styled drinks, you know where to be at.
Location - 221 Smith St, Brooklyn, NY 11201.
Timings - 5 pm to 12 am (Monday to Friday)
1 pm to 12 am (Saturday to Sunday)
The Brooklyn Nutcracker
(11th December)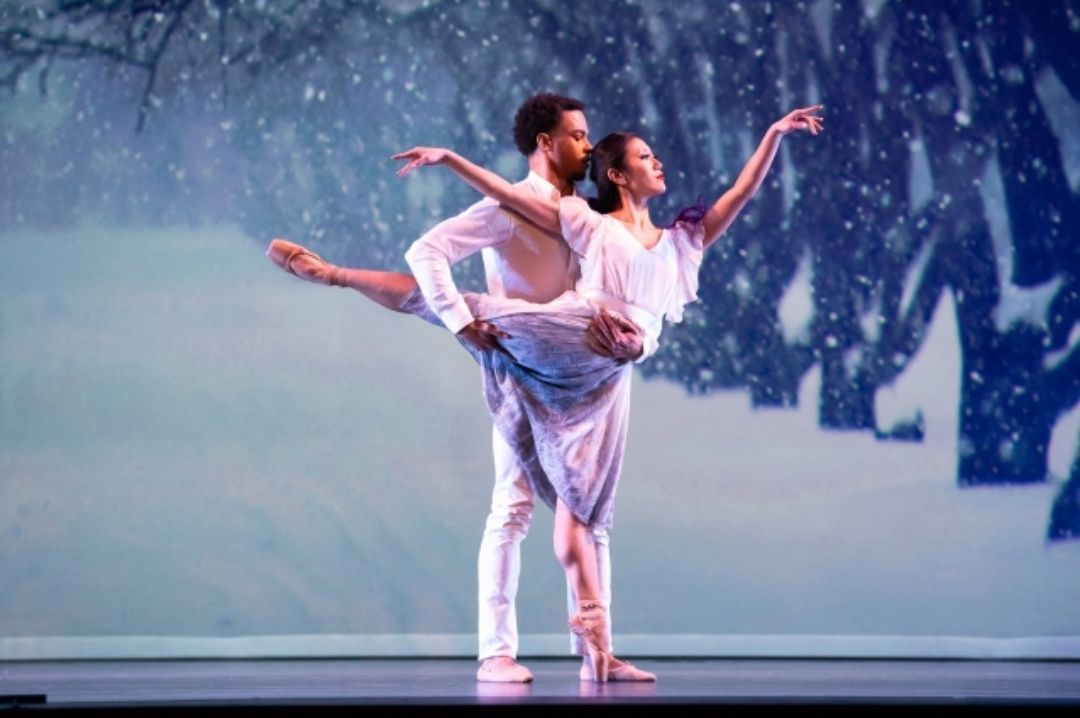 The Brooklyn Nutcracker at King's Theater in Brooklyn, Source: Website
If you are searching for a theatrical holiday experience in the big apple, The Brooklyn Nutcracker is the only cultural inclusive production there is. Entertaining the audience with Nutcracker characters released into the old Dutch Brooklyn, the show will light up your Christmas evening with drama and animation.
Ticket price: starts at $30 per person.
Location - 1027 Flatbush Ave, Brooklyn, NY 11226.
Timings - 2 pm and 7 pm.
Brooklyn Bridge Walk into the New Year
(31st December)
Are you ready to kickstart the new year with a bang? Brooklyn Bridge Walk into the New Year is an exclusive midnight tour that will lift your spirits with a breathtaking fireworks show. To add to that, a champagne toast and other fun giveaways will make your New Year's Eve a memorable one.
Afterall, who doesn't like to end their year on a firecracking note?
Ticket price: starts at $50 per person.
Meeting point - 140 Broadway, New York, NY 10005, USA.
Timings - 10.30 pm
Header image - Dyker Heights Christmas Light Tour, Source: Website
South San Francisco Conference Center, 255 South Airport Boulevard, South San Francisco, CA 94080, United States
Register Now
South San Francisco Conference Center, 255 South Airport Boulevard, South San Francisco, CA 94080, United States
Register Now