May the Summer be with You!
Add more charm to your month of May with a host of events that will make your time outside much more enjoyable.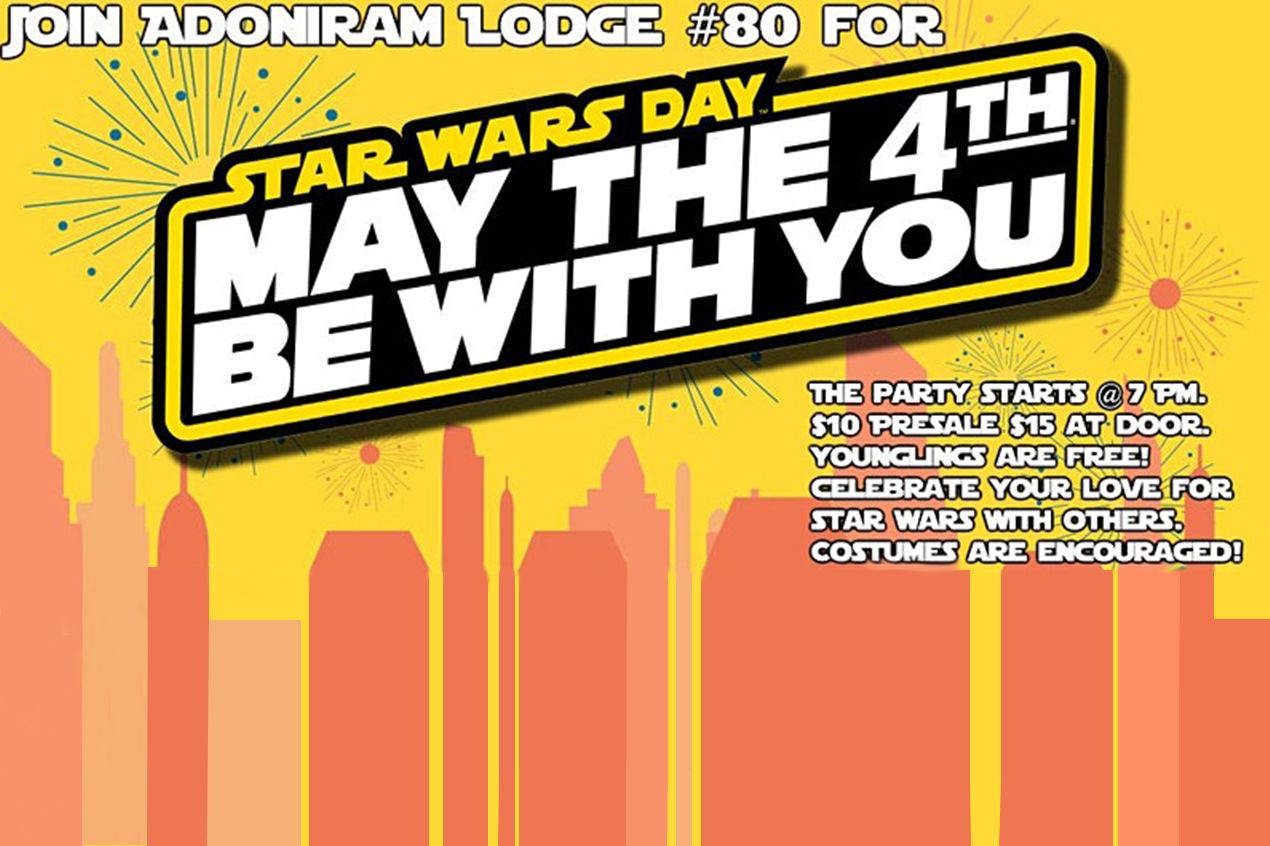 Now that summer is almost here it is time to celebrate the way only New Yorkers can. Whether it is celebrating the color of New York City at your neighborhood parks, enjoying food at your favorite delis and bar hopping at the best bars in the city which are now open until midnight, there is a lot that you can do in the month of May. We're getting ready to swing into summer with Memorial Day and celebrating Star Wars and Cinco de Mayo. There are more than a few events that you can attend in May and here are a few that we have picked out for you.
Star Wars Day Party
May 4
Join fellow Star Wars fans to celebrate a cult unlike any other. The movies, the memories and the culture that this iconic series has brought needs to be celebrated every year. This year, do it at the Adoniram Lodge. The capacity is limited with kids 8 years old and under welcome for free. They are never too young to know the phenomenon that is Star Wars after all. Walk-ins are available at $15 but with limited capacity, prepaying for the tickets is better.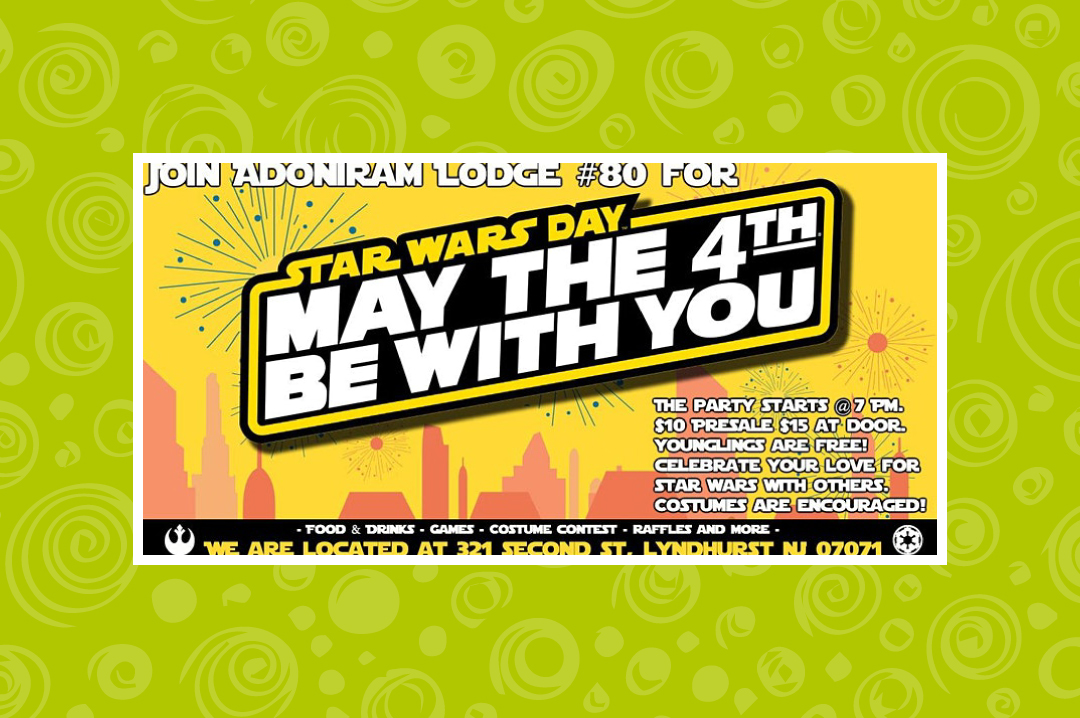 Star Wars Day Party, Source Eventbrite
Ticket Price: $10
Location: Adoniram Lodge #80 F.& AM., 321 2nd Avenue, Lyndhurst, NJ 07071
Timings: 7 pm to 11 pm
Cinco De Mayo at Jimmy's 38
May 5
Get swept away in the celebration of Mexican heritage and culture with this fun event. Also known as the Battle of Puebla Day, the annual event has become an event of commemoration for Mexico in the United States. For New Yorkers who want to celebrate this day with a Mexican flavor, Jimmy's 38 is the place to be. The event that will go on for a grand eight hours (4 pm to 12 am), will include a Mexican themed menu (burritos, nachos and tacos) along with drinks. There's also a happy hour between 4 to 7 pm where tequila, margaritas, sangria and beer buckets will be available at discounted prices. The dinner seating will be for a maximum of 2 hours and advance booking is a must.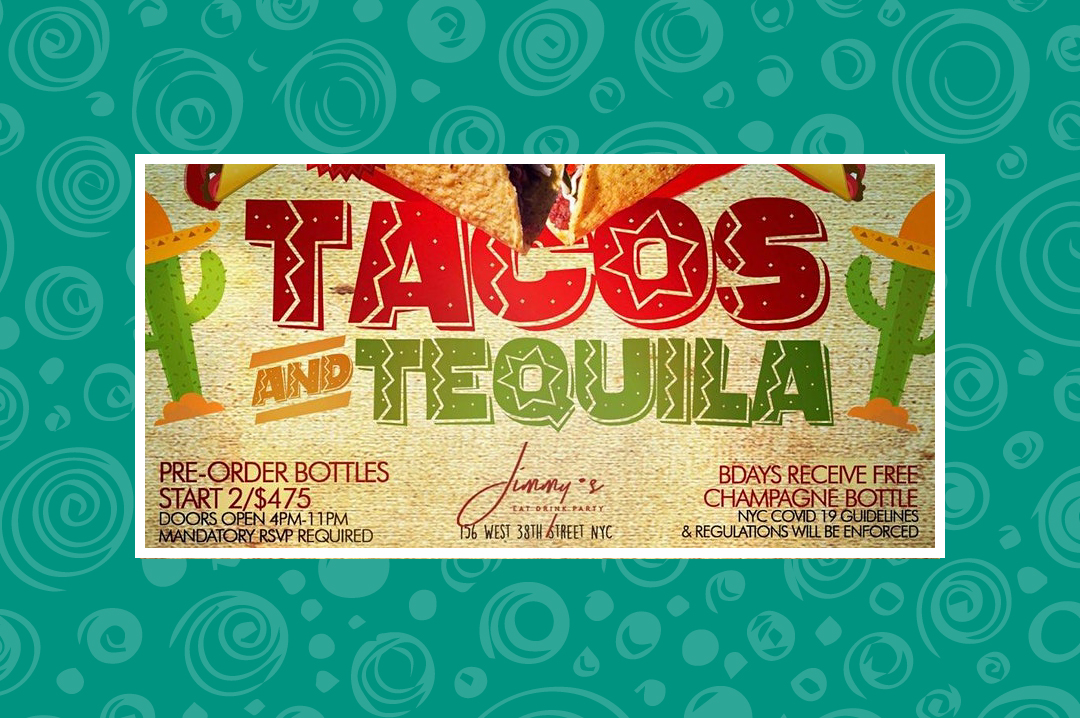 Cinco de Mayo at Jimmy's 38, Source Eventbrite
Ticket Price: $50
Location: 156 West 38th Street, New York, NY 10018
Timings: 4 pm to 12 am (Happy Hours- 4 to 7 pm)
All-Star Stand Up Comedy
May 5
Comedy is a much-required pill after the year 2020 has been. The Broadway Comedy Club has a lineup of top-rated comedians ready to throw you a rib-tickling evening with a couple of drinks. Adhering to all the Covid norms and social distancing, temperature checks and all necessary precautions taken by employees, you can enjoy an evening without the worry of the pandemic. The line-up includes guests from all over the country, celebrities you have seen on HBO, Comedy Central and more. Make sure you grab your tickets before they sell out.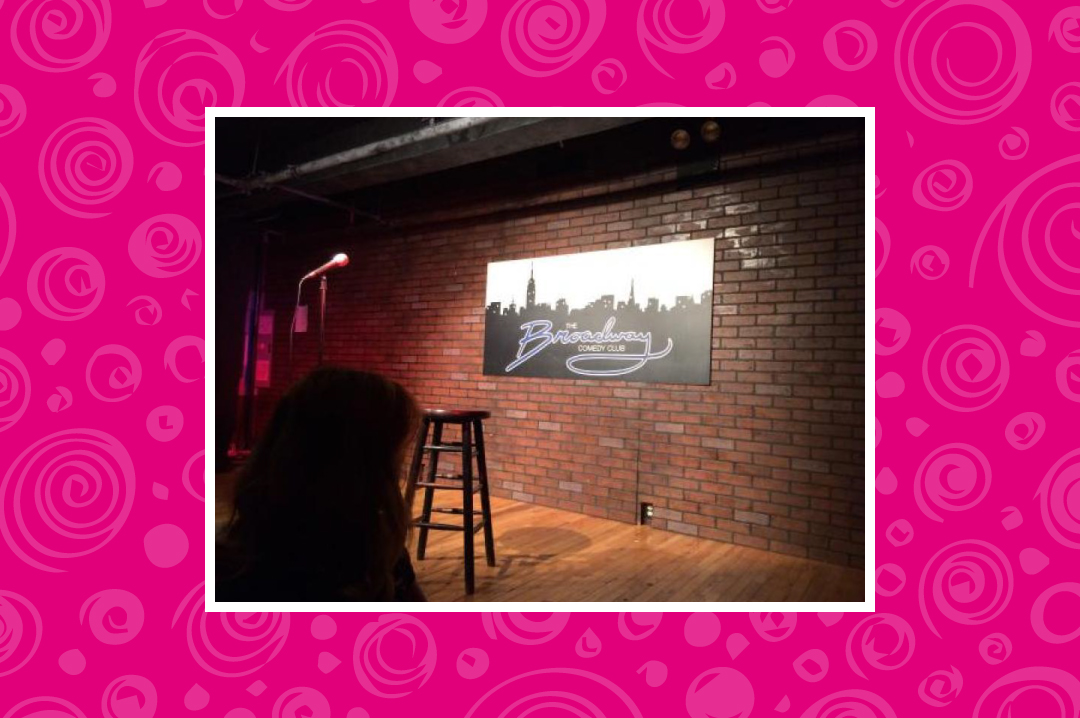 All-Star Stand Up Comedy, Source Eventbrite
Ticket Price: $20
Location: 318 West, 53rd Street, New York, NY 10019
Timings: 9 pm
The Midnight Brunch
May 7 & 8
Relive the 90's with this themed midnight party at the Mister East. With DJ Bobby B at the helm, groove to chartbusters and enjoy a night of food, fun and drinks. Tickets start at $25 and go up to $100 with large table reservations, VIP packages and more available. Ticket sales end on May 7. Hurry up and don't miss out on the fun.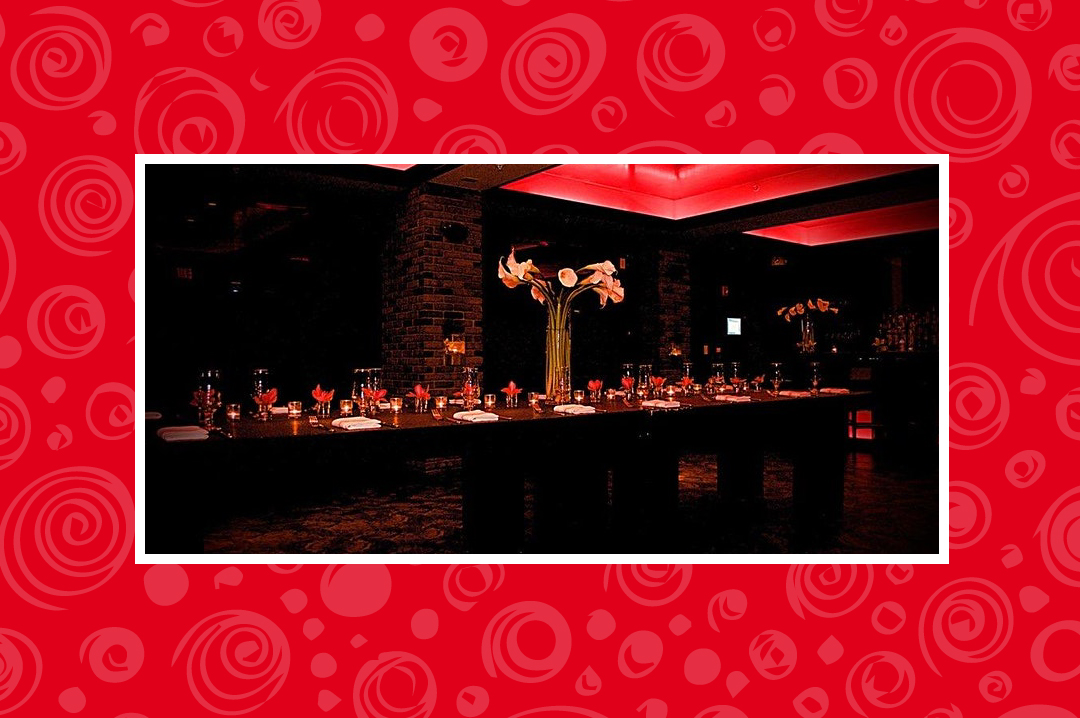 The Midnight Brunch, Source Eventbrite
Ticket Price: $25 to $100
Location: Mister East, 2401 Wood Avenue, Roselle, NJ 07203
Timings: 10 pm to 3 am
ThaBeatBox Presents
May 8
Showcasing the spotlight on the Hip Hop artists of the New York underground, this event will support local art. As you groove to the music and appreciate the talent brought together here, enjoy food, smokes and drink along with the dance moves. The lineup includes Geno Five, Coach Tev and Donnie Durag. A steal at $10 ticket per person.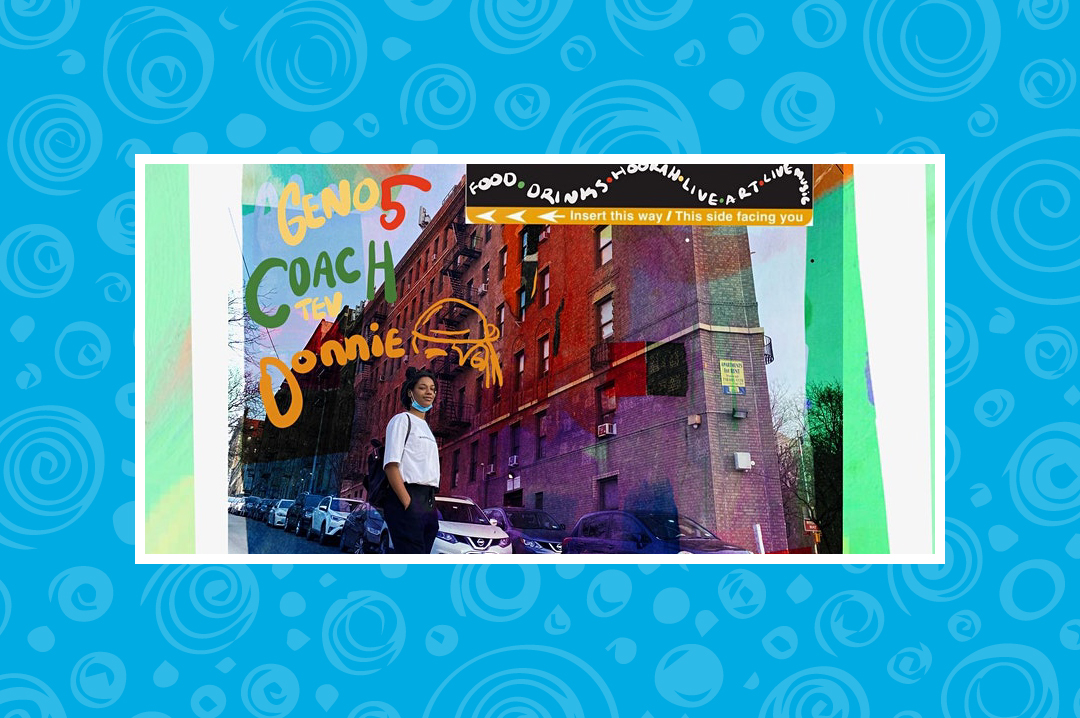 ThaBeatBox Presents, Source Eventbrite
Ticket Price: $10
Location: ThatHousePartyTho, 131 Boerum Street, Apt 1B, Brooklyn, NY 11206
Timings: 4 pm to 9 pm
Sunset Afterwork Yacht Party
May 13
Come May 13, your day will be unlike any other, all thanks to the Sunset Afterwork Yacht Party. Two floors of music, people, amazing food and drinks will add to the cruise's glamour. The summer sunset and New York's skyline will combine to make your Thursday terrific. Boarding begins at 6 pm and with limited tickets available, better hurry to cruise around New York for three hours.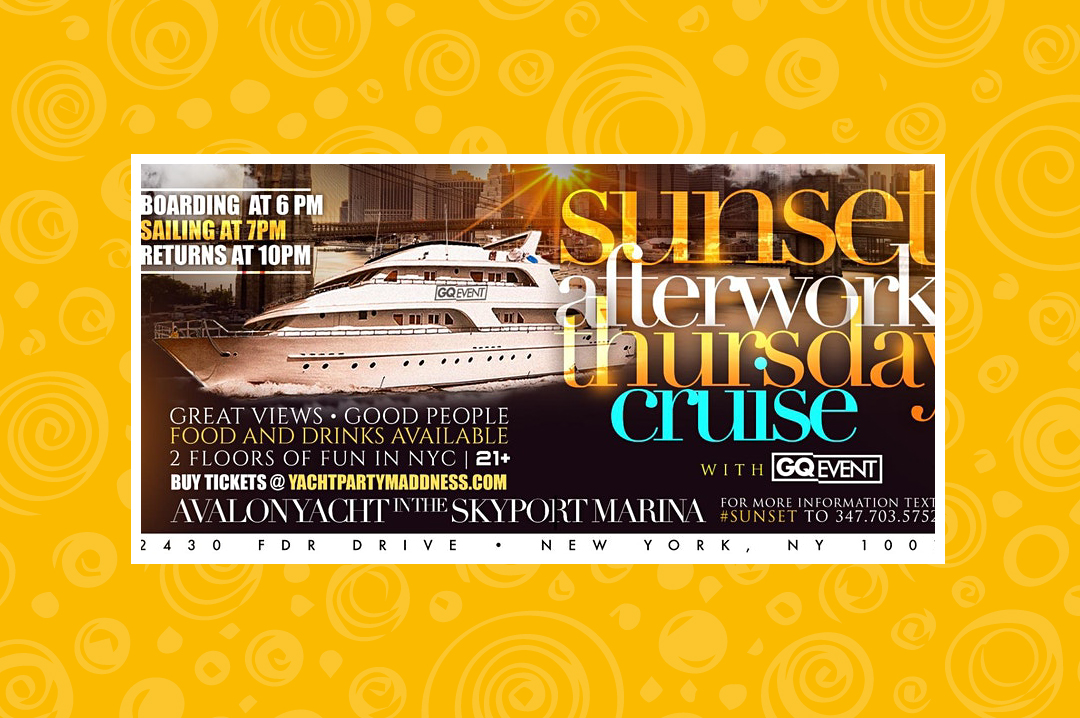 Sunset Afterwork Yacht Party, Source Eventbrite
Ticket Price: $20
Location: Skyport Marina, 2430 FDR Drive, New York, NY 10010
Timings: 6 pm to 10 pm
Tastes of Flatbush Food Crawl
May 15
A true Brooklyn foodie would know the mojo involved in food crawls especially the one's ending in contributing towards a good cause. The food crawl so far includes 19 places including the likes of Peppa's Jerk Chicken, Amy Thai Bistro, The Rogers Garden and more. Taste recipes and culinary feats coming from places all over the globe like Asia, Jamaica, and the ones neighboring the states, right here in Brooklyn. With the proceeds going to the "Seeds In The Middle'' foundation helping local farms and small businesses, there just can not be a better cheat meal for you in-store. Grab your tickets now.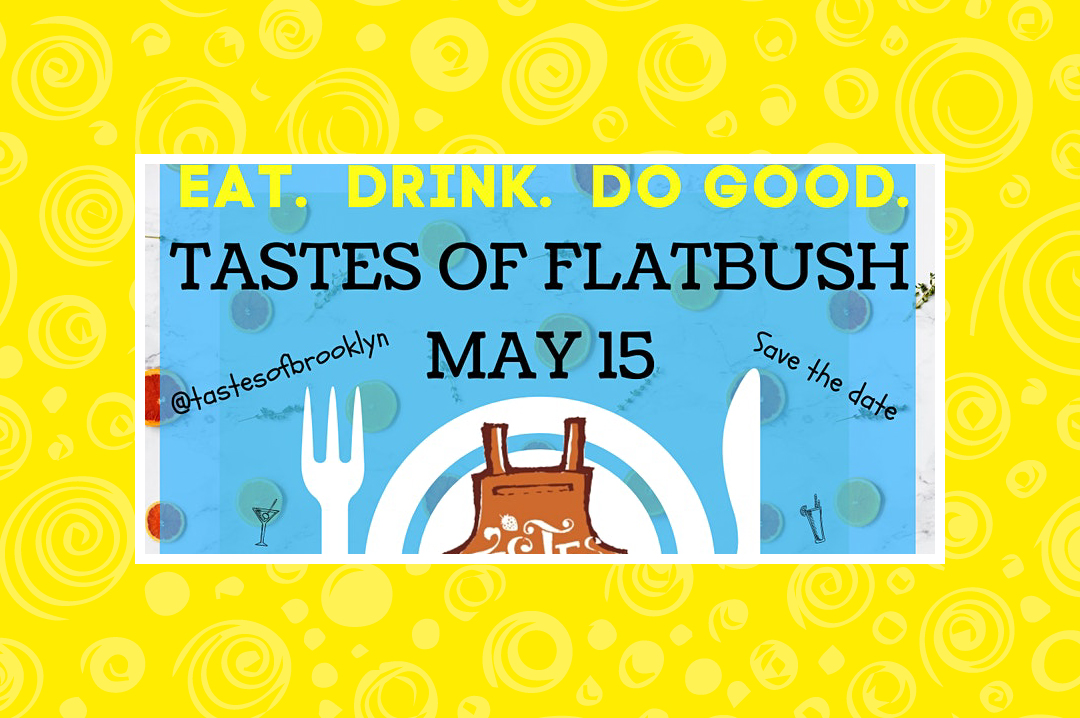 Taste of Flatbush Food Crawl, Source Eventbrite
Ticket Price: $35 per person
Location: 577 Flatbush, Brooklyn, New York,
Timings: 12 pm to 8 pm
5 Boro PicNYC
May 29
Food Karma Projects, the brains behind Pig Island NYC and Brisket King NYC are bringing this ultimate Memorial Day barbecue and picnic. A day full of vegetarian dishes, plenty of drinks and ribs. The event will feature produce grown at Snug Harbour Heritage Farm, top chefs from around the country and the return of the Rib King NYC competition. Along with this, there is a host of places showcasing their food and craft ciders. A great way to return to proper Memorial Day celebrations. To participate, get your tickets beforehand.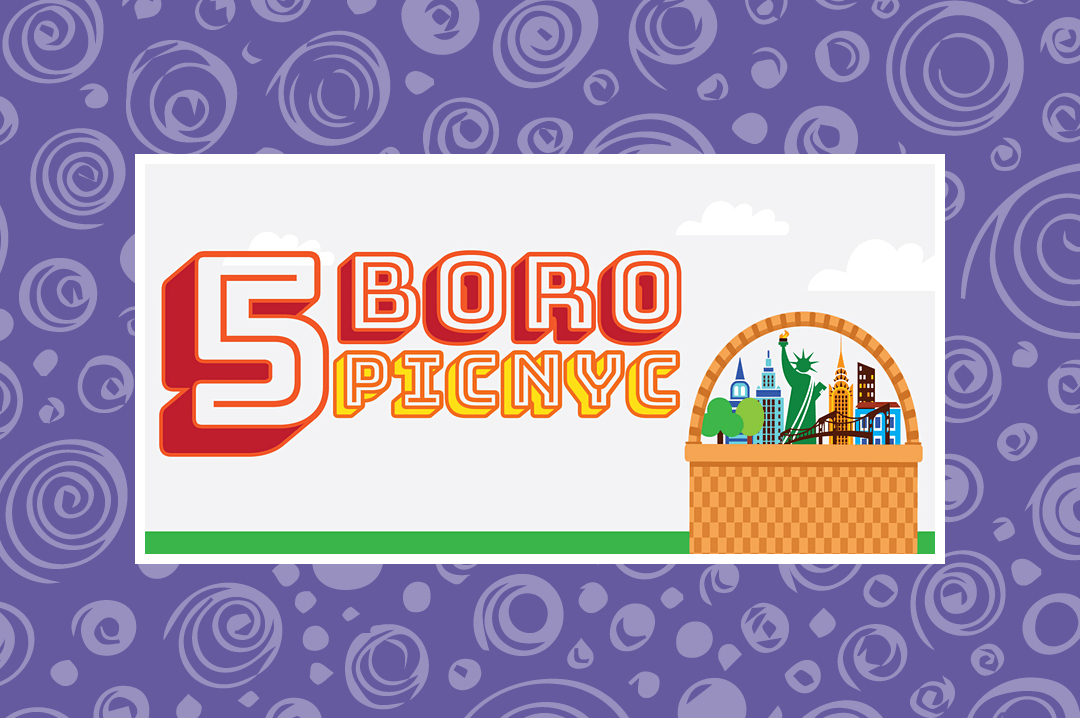 5 Boro PicNYC, Source Eventbrite
Ticket Price: $45 to $1250
Location: Snug Harbor Cultural Center & Botanical Garden, 1000 Richmond Terrace, Staten Island, NY 10301
Timings: 12 pm to 4 pm
South San Francisco Conference Center, 255 South Airport Boulevard, South San Francisco, CA 94080, United States.
Register Now
South San Francisco Conference Center, 255 South Airport Boulevard, South San Francisco, CA 94080, United States
Register Now