Riding the Ready-To-Drink Cocktails wave
From being known as a low-quality category to turning into an in-demand drink, here's all you need to know about RTD cocktails.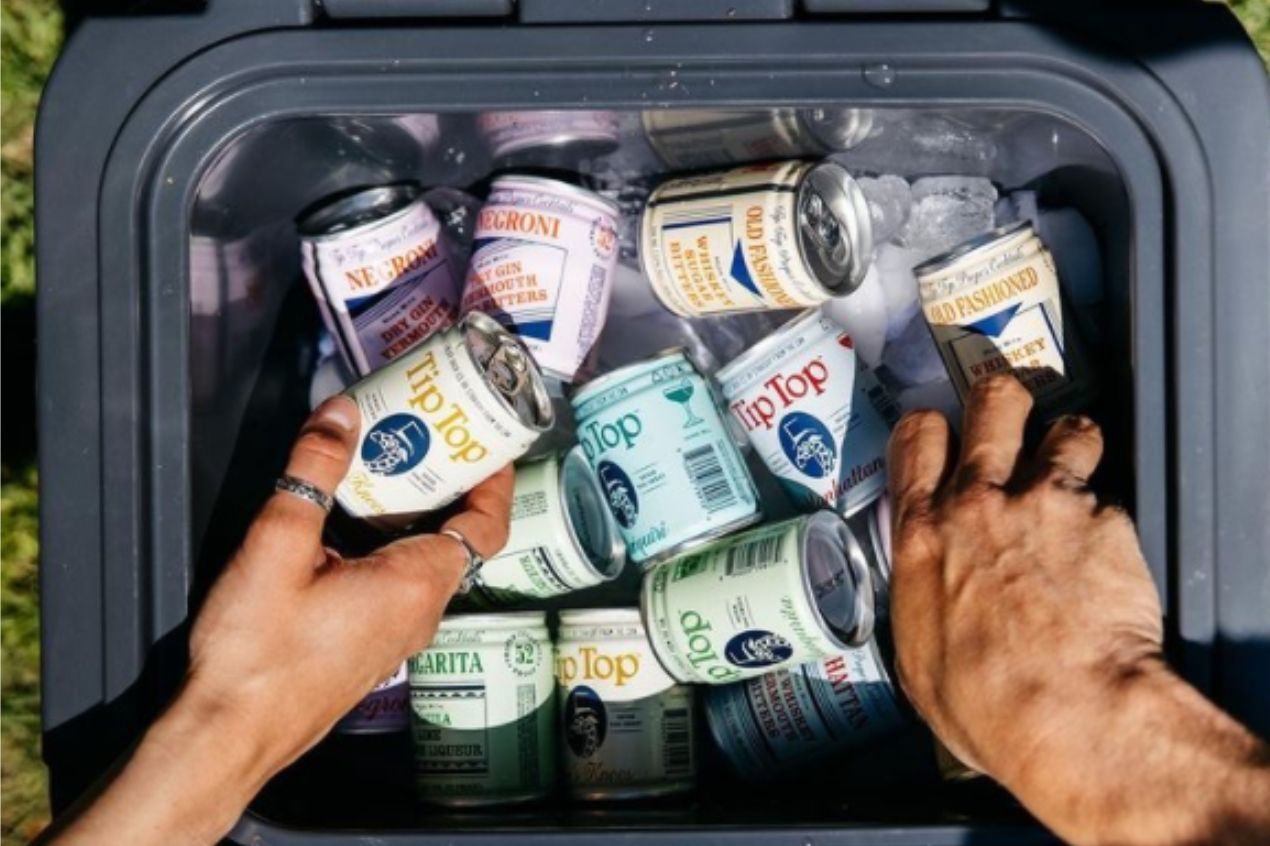 In 2017, research agency Mintel conducted a survey about ready-to-drink cocktails, where the majority of responses were 'they're too sweet', 'they contain too many artificial ingredients', and 'they're low quality.'
Fast forward to 2020-2021 and the ready-to-drinks category is thriving. Just over a short period of time, the RTD sector has seen immense growth, both in terms of demand and production. A recent report by Grand View Research stated "The global ready to drink cocktails market size was valued at USD 714.8 million in 2020 and is expected to grow at a compound annual growth rate (CAGR) of 12.0% from 2021 to 2028".
The demand for RTD cocktails started rising in the latter months of 2017, and at the time, there were only a limited number of brands known for their RTD offerings. Over a short period of time, the market surged with an uncountable number of RTD cans and bottles.
The demand for RTDs has grown due to the convenience and ease the category brings to a busy lifestyle. What's better than popping a Jack & Coke in your bag wherever you go.
Plus, with the premiumization of ready-to-drink cocktails, fresher ingredients being used, and tastes matching your regular cocktails at the bar, many are making a permanent switch to cans and bottles. It is no longer uncommon to find flavors of elderflower, grapefruit, blood orange, acai and other exotic ingredients in your cocktail can. RTDs are also gaining popularity due to their 'sustainability' factor, as cans offer a more sustainable alternative to glass wine & spirits bottles. Aluminum cans have a higher recycling rate, almost three times more than their competing packaging types. According to Aluminum Org, in 2019, the industry recycled 42.7 billion cans for an industry recycling rate of 55.9 percent.
Brands like Truly and White Claw are pioneers in the game - but the category is growing far more than just a canned hard seltzer.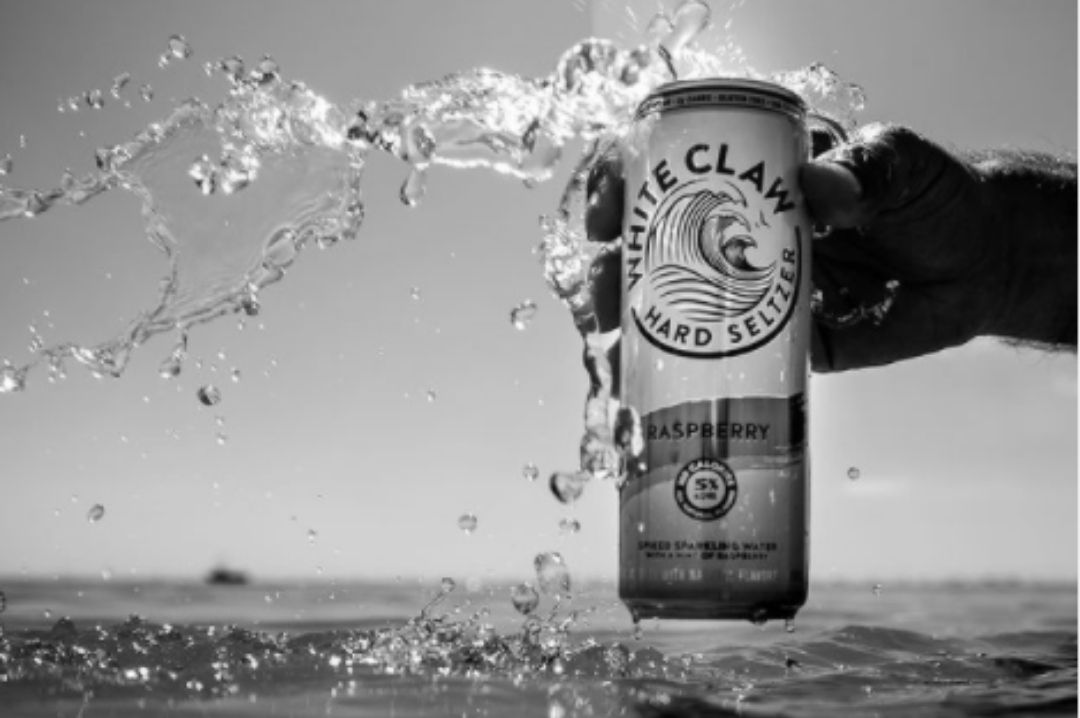 White Claw Hard Seltzer, source: Instagram
Brands like Cutwater Spirits, Truly, Canteen Spirits, New Mix, and many more continue to see the rise in demand as they bring out new flavors, packaging, and campaigns - attracting a wider audience. Cult brands like Malibu, Jack Daniel's, Campari, and Bacardi are also feeding off the demand, releasing their own versions of RTD cocktails. Jack Daniel's has upped the game, taking the 'Jack & Coke' to the next level by popping it in a can, making it convenient for rum & coke lovers to grab and go.
Today, the category is not only limited to big-box brands and craft companies, but also bartenders, restaurants, pubs, and bars that are bottling up their cocktails for patrons. 2020's Covid-19 outbreak took ready-to-drink cocktails to a whole new level with many people grabbing them off of retail shelves and online stores. Regulars at bars and pubs indulged in bottled cocktails from their favorite places.
Premium vodka brands like Absolut and Ketel One also entered the market in 2020. In May 2020, Absolut released a range of six ready-to-drink vodka-soda cans, followed by a variety of other canned cocktails like the Berry Vodkarita, Grapefruit Paloma, Mango Mule, and more. Ketel One Vodka also entered the market in the same year with their Botanical Vodka Spritz.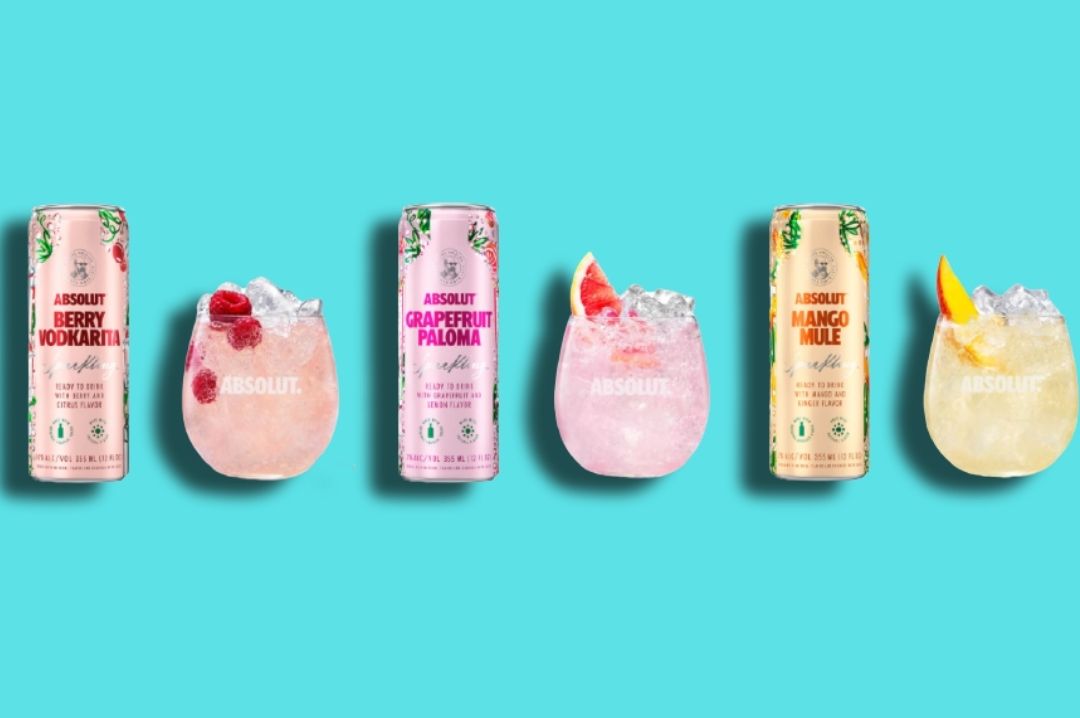 RTD cans by Absolut, source: Website
The growth of RTDs has spun around many other brands as well. In April 2021, Bombay Sapphire launched its first line of canned gin and tonics in the US. Liqueur brand Tia Maria launched their spiked RTD iced coffee frappé, while Decoy also introduced a range of premium wine seltzers. Tequila brand Cazadores also entered the market with its pre-mixed margarita, spicy margarita, and the paloma.
That's not all though. As bigger brands launch their own set of RTDs, there are also many brands that are just getting into the market with interesting concoctions. Craft breweries like Dogfish Head and Two Roads Brewing are also stepping in with their own array of RTD cans. Two Roads Brewing now offers a variety of vodka-based cocktails with 100% fruit juice. Meanwhile, Dogfish Head introduced their canned range, which is made with their own house-made spirits. The cocktails come in many flavors like strawberry and honeyberry vodka lemonade, blueberry shrub vodka soda, and cherry bergamot whiskey sour.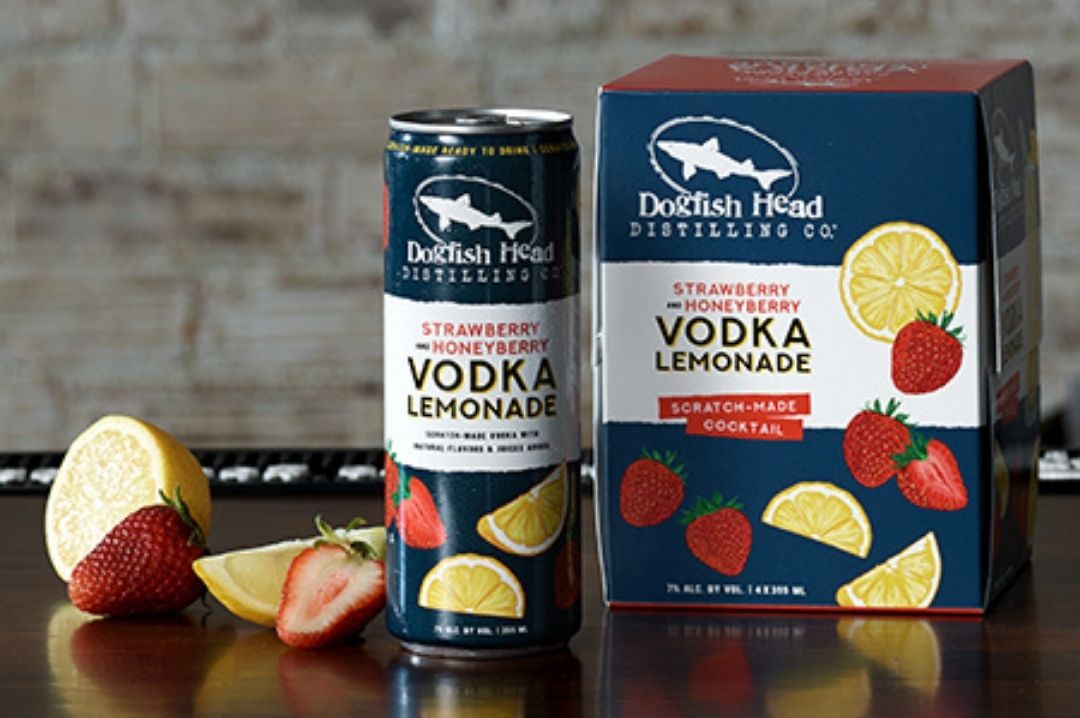 Dogfish Head Brewing Strawberry Vodka Lemonade, source: Website
With the premiumization of canned cocktails increasing, brands using fresh ingredients, and famous bartenders like Alex Kratena and Michael Cecconi releasing their own line of RTDs, the category continues to grow. Newer products coming in are focusing less on the innovation factor and more on the classic cocktail factor. Drinkers are grabbing their favorite classic cocktail cans off the racks more than anything. Cutwater Spirits' Tequila Lime Margarita has become a darling to many, both drinkers and bartenders. In fact, the drink took home a silver medal at the 2020 USA Spirits Ratings, which is judged by some of the best retail buyers, bartenders, mixologists across the country.
Soon, we're bound to see almost all of our brands enter the world of RTDs, taking advantage of the growth.
Some of our favorite RTD cocktails
There are many RTD cocktails out there, and you probably already know most of the popular brands. But there are a few that have been on our radar lately, which we highly recommend for their flavor, taste, price, and of course, the kick!
Tip Top Daiquiri
Why spend so much time trying to craft the perfect daiquiri at home when you can just grab one by Tip Top Cocktails? This cocktail pays an ode to the original Caribbean flavors that go in the drink, like silver, Jamaican & aged rum, lime juice, and cane sugar. Tip Top Cocktails also offers a range of other cocktails, like the margarita, negroni, old-fashioned, and more.
Miami Cocktail Co. Bellini Spritz
With a 4.2% ABV, this riff on the Bellini is the ideal can to pop into your picnic baskets this summer. Miami Cocktail Co. crafts this cocktail with an organic rosé lightly paired with organic mango and peach juices. Miami Cocktail Co. is known for its variety of 'twists on the classic cocktails' cans.
Buy Miami Cocktail Co. Bellini Spritz
On The Rocks Premium Cosmopolitan
Are you done with mixing up a vodka-cran at home, expecting it to taste like your local bar's Cosmo? Look no further, because this premium Cosmo RTD bottle is here to save the day. You're bound to fall in love with it just like we did.
Buy On The Rocks Premium Cosmopolitan.
1220 Artisan Spirits Lemonade & Lavender
With real lemons and the finest lavender, this cocktail is ready for fancy pool parties and patios. 1220 Artisan Spirits is not only known for its RTD cans, but also for some great aperitifs and flavored vodka.
Buy 1220 Artisan Spirits Lemonade & Lavender.
Crook & Marker Spiked Lemonade
A sunstorm of zest with a citrus twist, this spiked lemonade by Crook and Marker is worth the try. Tart, tangy, and tasty, this RTD is made with fresh fruit flavors and a splash of sunshine which will make you reach for seconds.
Buy Crook & Marker Spiked Lemonade.
Header Image: Tip Top Cocktails, source: Instagram