NYC's best bottomless brunches: Maya, Lamia's and more
When the weekend hits, or you want it to be the weekend, head over to one of these places and enjoy a bottomless brunch.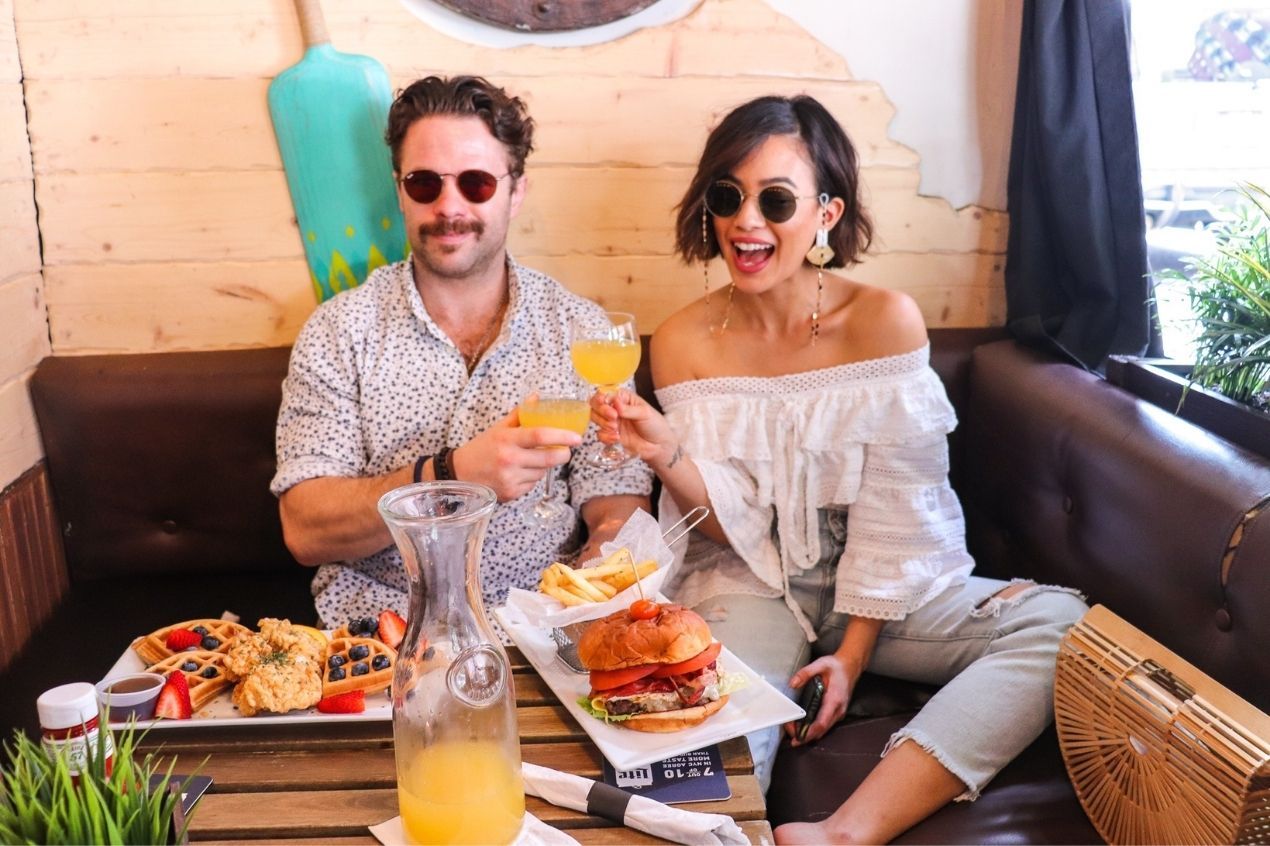 What is year-round, gets you tipsy, and helps you enjoy the sunshine in New York City? A fine bottomless brunch. Whether it's on a sunny day with a nice breeze going around, or a harsh winter day where you can't wait to get in a cab and ride to the destination, a bottomless brunch has the ability to lift your spirits or elevate the nice feelings even more.
All through New York, there are plenty of bottomless brunches to look forward to. Here are the ones that would lead that list.
The Crooked Knife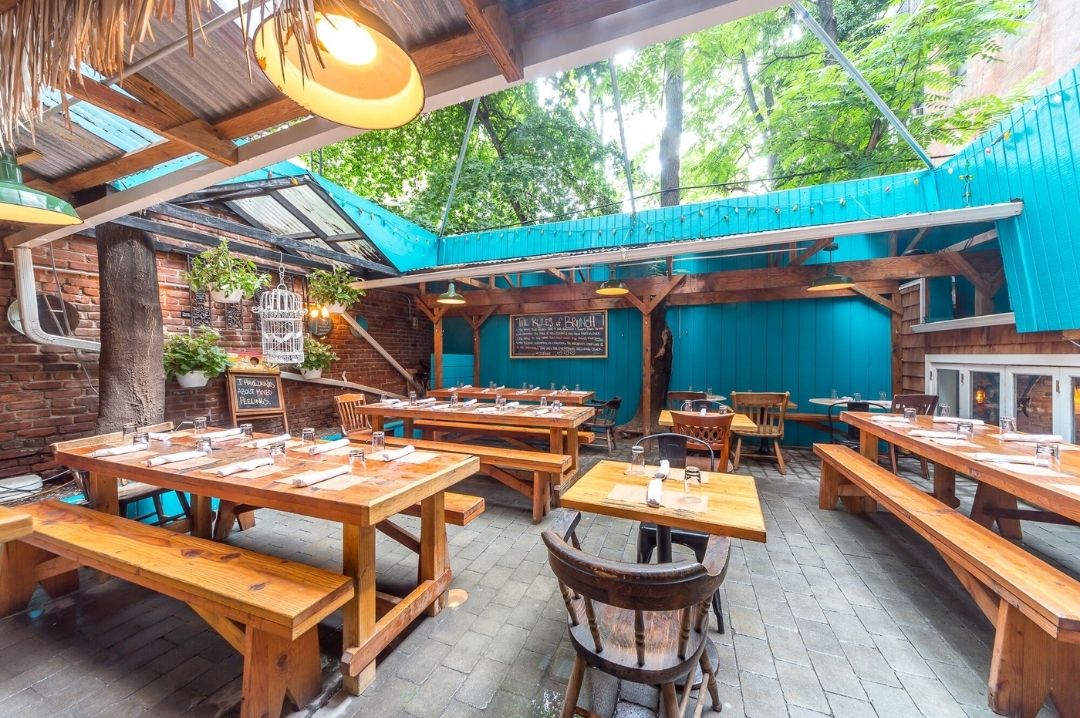 The Crooked Knife at 14th Street, Source Facebook
The name The Crooked Knife has a nice little story behind it. While the team behind the bar were exploring locations to put up the bar, they came across the place that went on to become the original location which was considered to be the northern boundary of Gramercy. Gramercy is an Anglicization of the word Cromessie, which is a derivation of the Dutch word, Krom Mesje or "little crooked knife". The owners decided to drop the little and with it was born The Crooked Knife, an NYC hub for bottomless brunches.
At the 14th Street juncture, there are not one but two awesome bottomless brunches in place. One runs on weekdays and the other on weekends. The weekday brunch includes 90 minutes of unlimited mimosas and bloody marys. Accompanying the two drinks are bites like omelets, the truffle shuffle, avocado toast, and buttermilk chicken sandwich.
On the weekends, the drinks remain the same but the food menu gets a couple of additions. There will be two types of Eggs Benedicts served and there will also be Southwestern cobb salad, Creme Brule French toast, and steaks plus egg servings. Sourdough toast, French fries, home fries will be available on the sides.
Timings
Monday to Friday- 1 pm to 3:30 pm
Saturday and Sunday- 11 am and 1 pm to 3 pm
Location- 232 West 14th Street, New York, NY 10011
Miss Lily's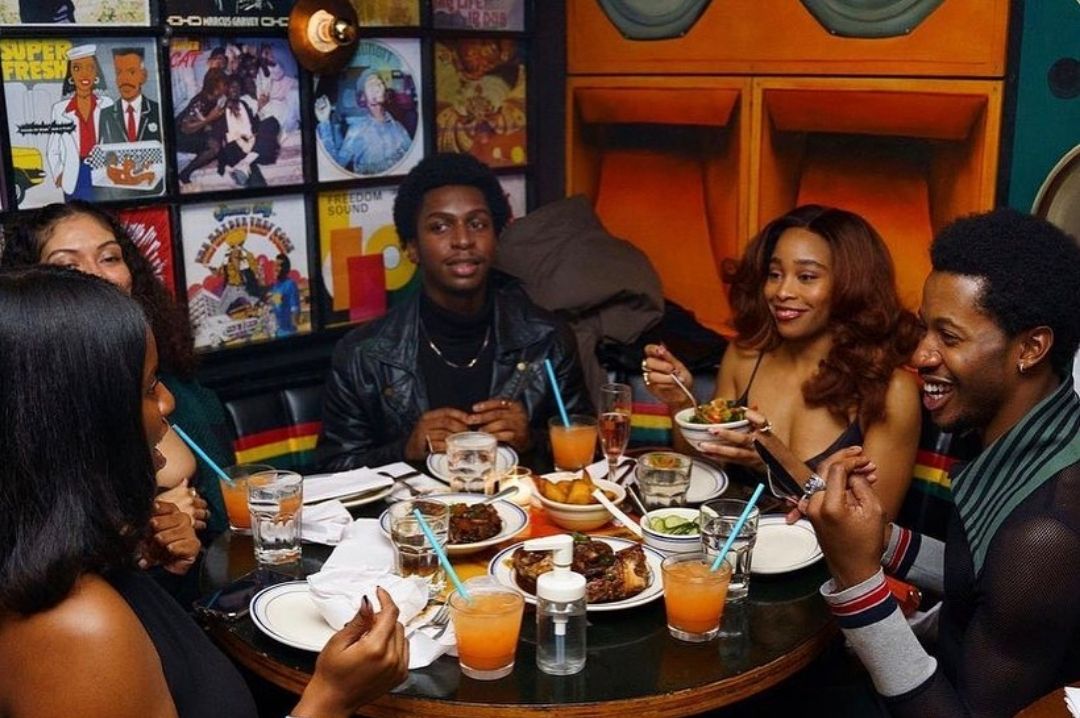 East Village Miss Lily's, Source Facebook
Good things (and bottomless brunches) come in packages too. Miss Lily's has two locations in New York City, one in Soho and the other in East Village. And both these locations have a sumptuous treat for all those who love their bottomless brunches. In the East Village, the brunch can be enjoyed in an environment reminiscent of the punk scene in the area with a menu that evokes the feelings of Jamaica in the 80s.
In Soho, the inspirations were the diners, fast food joints, and bakeries in the West Indian islands. So what's on the menu? To begin, there's a lot. On the food side, you've got the world-famous jerk chicken, jerk corn, fish fritters, coconut pancakes, and more. The cocktail list includes Miss Lily's specialty cocktails One Love Bellini, Lily's Punch, Watermelon, and Roots & Culture. There are also seasonal cocktails, Caribbean beers, and wine options as well.
Timings
Soho- Saturday and Sunday- 12 pm to 4 pm
East Village- Sunday- 12 pm to 4 pm
Location
Soho- 132 West Houston Street, New York, NY 10012
East Village- 109 Avenue A, New York, NY 10009
Sanfords Restaurant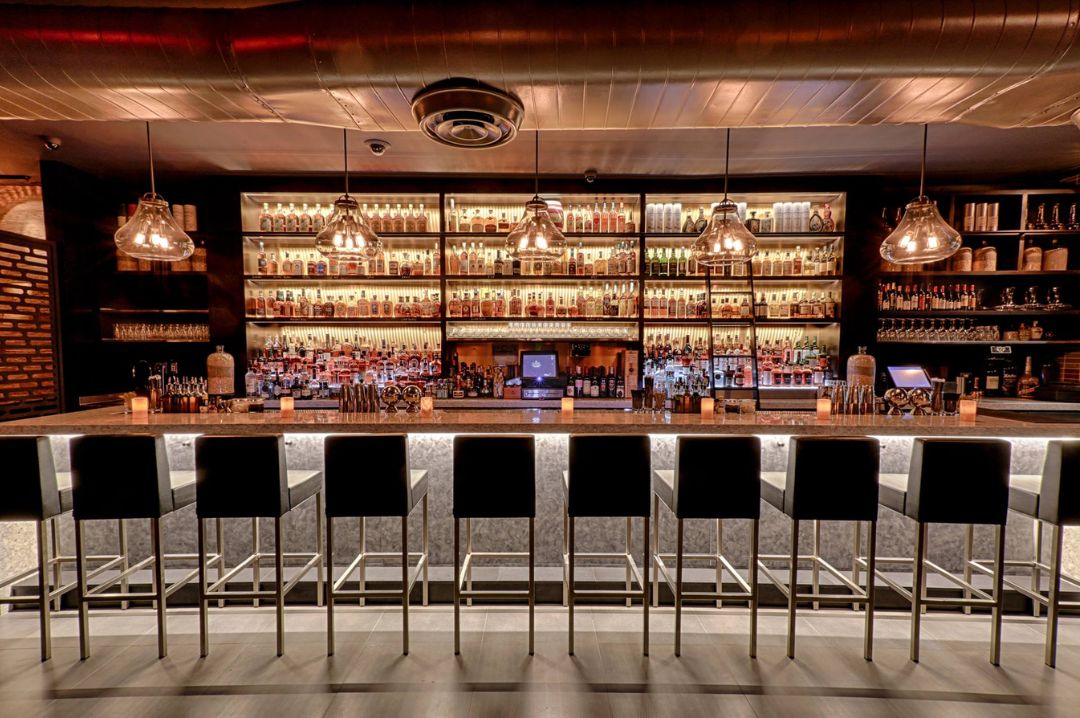 The Bar at Sanfords Restaurant, Source Facebook
This Astoria venue is known for how they make the American classics and what they pair them with. Sanfords Restaurant has nice decor and outdoor seating in place, where you can enjoy their bottomless brunch, or as they say, boozy brunch. For those who love a bottomless brunch, all they have to do at Sanfords Restaurant is give a $10 surcharge and they will get a choice of two traditional day drinking cocktails for a nice ninety-minute time period.
The cocktail options from which the choices can be made include bloody mary, screwdriver, mimosa, kir royale, Bellini, fresh local orange, and peach nectar. Crispy fish tacos, corned beef hash, eggs benedict, and more dishes make up the boozy brunch menu. The Queens restaurant offers one of the finest brunches in all of New York.
Location- Sanfords Restaurant, 30-13 Broadway, Astoria, NY 11106
Maya NYC
A sumptuous brunch treat, Source Facebook
Bold flavored, carefully crafted, and rooted in tradition, Maya NYC is Chef Richard Sandoval's project that blends together native Mexican flavors with unique and modern cooking techniques. Maya NYC also delivers a superb bottomless brunch on the weekend at their Upper East Side location. The ninety-minute bottomless brunch is priced at $55, with a bottomless brunch food-only option also available at $45.
The cocktail menu at the brunch has six options, the traditional margarita, strawberry mimosa, bloody mary, Mexican bloody mary, mango mimosa, and Maya mimosa. The food menu is delicious and full of Mexican flair with dishes like charred pumpkin pepita salsa, tuna ceviche, lamb barbacoa tacos, chilaquiles, shrimp enchiladas, and other delights. As the brunch comes to an end, end on a sweet note with some mini waffles.
Timings
Saturday and Sunday- 11 am to 4 pm (last seating at 2:30 pm)
Location- 1191 1st Avenue, New York, NY 10065
Black Ant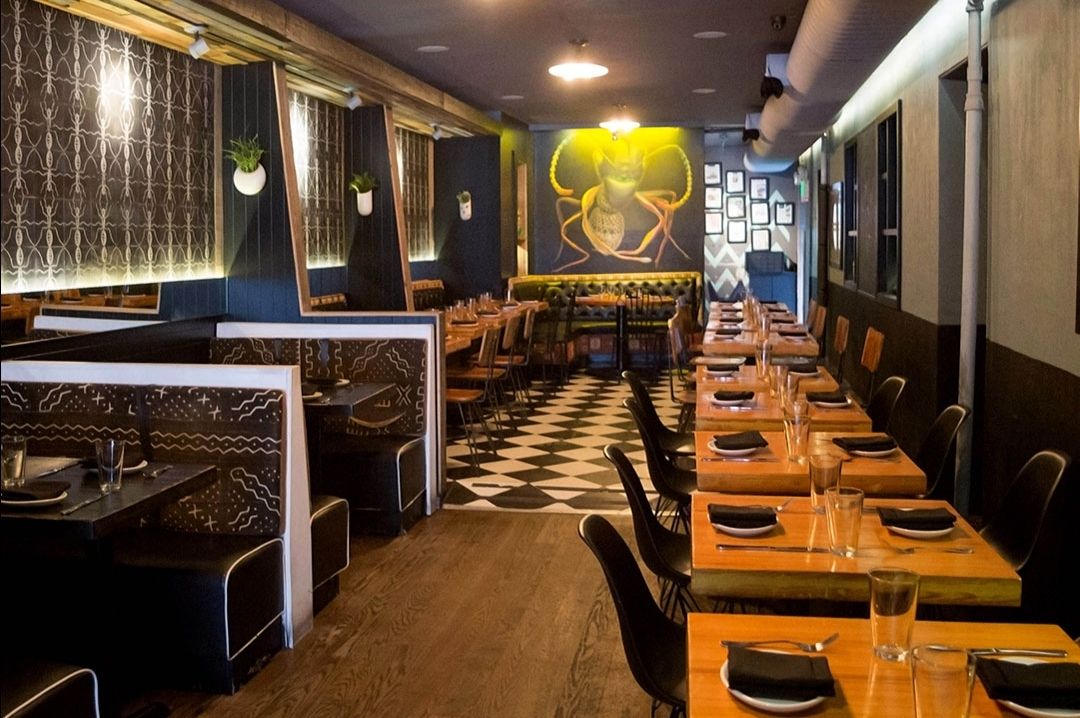 Calling dibs for a seat?, Source Facebook
East Village seems to be the king of this list of bottomless brunches in New York, doesn't it? If you think the name is funky, you are in for a treat with the interiors. Black Ant has a delicious and craft food and drinks menu, with the team putting on a creative spin on a traditional Mexican menu. Their bottomless brunch is very much in sync with this theme and is priced at $26.95.
The drinks offered at the bottomless brunch are mimosas, traditional margaritas, and smoky jalapeno margaritas. Along with the boozy cocktails, you can also feast on quesadillas, taco preparations, steak & eggs, enchiladas, and more. The ninety-minute time limit is more than enough to have your heart's full at this delightful Mexican joint. Savor fine cuisine and drink to the best of your capacity and enjoy a nice time in the sun.
Timings:
Saturday and Sunday- 11 am to 3:30 pm
Location- Black Ant, 60 2nd Avenue, New York, NY 10003
Lamia's Fish Market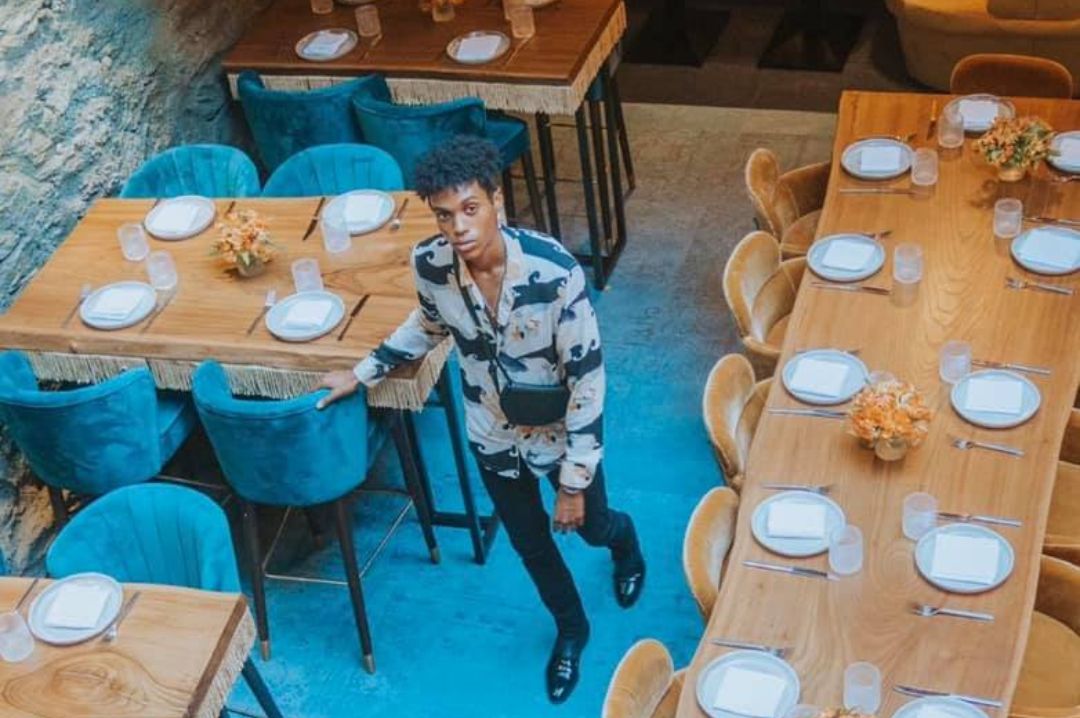 A very blue brunch at Lamia's Fish Market, Source Facebook
Excellently cooked seafood, beautiful and traditional cocktail options and a simply beautiful atmosphere, Lamia's Fish Market has an enchanting experience in store for all those who love a bottomless brunch or two. Named after the dazzling Greek city, Lamia's Fish Market brings an immersive bottomless brunch experience to 47th Avenue.
One of the firsts on the list, Lamia's Fish Market has two sangrias (mermaid sangria and white sangria) on their bottomless brunch menu. Joining these two are Bellini, regular mimosa, and mango mimosa. A brunch fare that's intriguing, a cocktail menu that's inviting, and of course, endless pours, the bottomless brunch at Lamia's Fish Market is truly a pleasure to enjoy.
Location- 47 Avenue B, New York, NY 10009
Wicked Willy's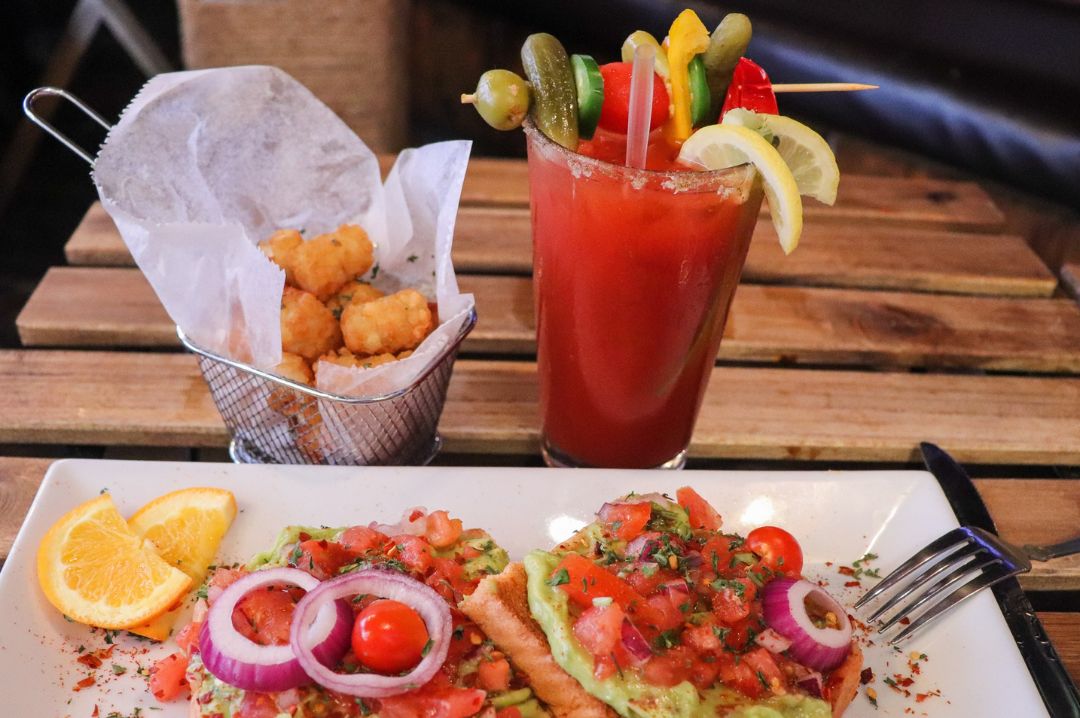 Brunches and cocktails aplenty, Source Facebook
A Caribbean oasis full of palm trees, providing endless fun through live musical performances from live bands, DJ sets, and karaoke, Wicked Willy's is a hub for a magical time on 149 Bleecker Street. What the bar is also home to is a (excuse the pun) wicked bottomless brunch. The place is perfect for a retreat after a hard week at work, or to unwind with some of your best mates.
The bottomless brunch menu is pretty simple and we like it that way. There's no fuss or any confusion about what to eat or to drink for that matter. The $39 per person bottomless brunch gets you one entree and an hour of bottomless pitchers. Come, get your glasses ready to pour some from the pitchers as you enjoy some live entertainment.
Location- Wicked Willy's, 149 Bleecker Street, New York, NY 10012
Haven Rooftop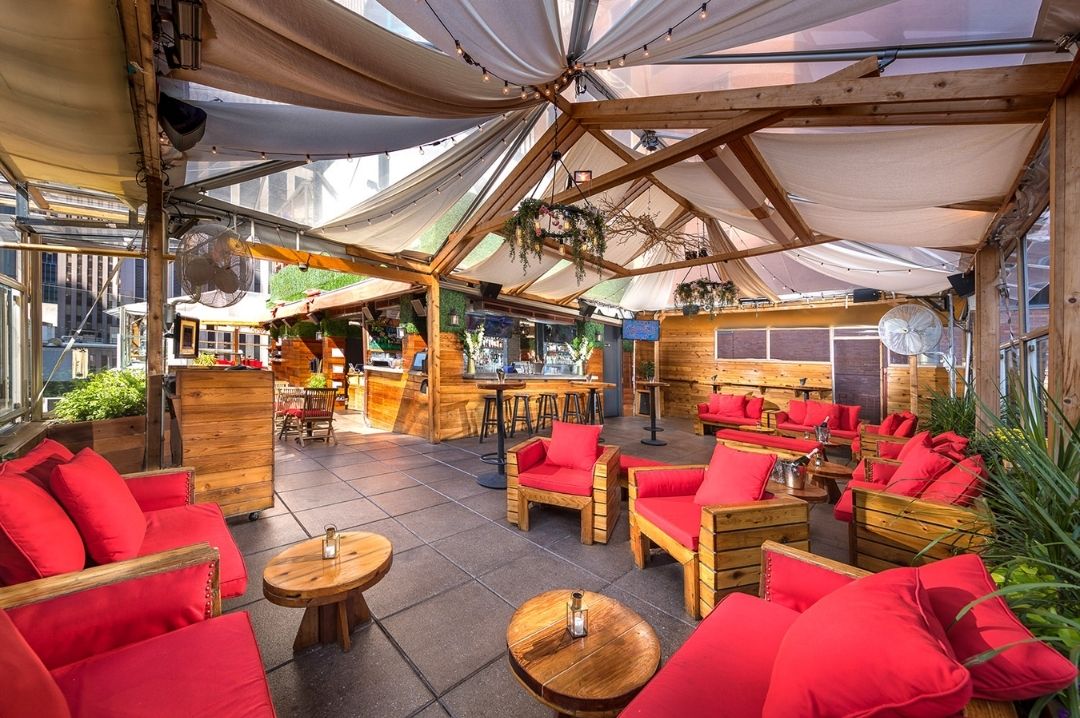 Bottomless Brunch on a rooftop, Source Facebook
In the heart of Times Square, in the world-class Theater District, and on the top of the Sanctuary Hotel stands Haven Rooftop. Its bottomless brunch menu has garnered a reputation of being one of the favorites of Midtown natives. The rooftop alongside delivering a fine view of the NYC skyline also delivers a pleasing bottomless brunch.
The cocktail list for the bottomless brunch only has two options, Bellinis and mimosas. These two can be paired with multiple staples of American cuisine and popular fast food items like a Margherita, farmers market omelet, buffalo wings, shrimp cocktails, and more. The brunch is appetizing, refreshing, and paired with cool music makes for a nice vibe altogether.
All this for $28. Eat and drink all that you want for an hour.
Location- Haven Rooftop, 132 West 47th Street, New York, NY 10036
Header image- Wicked Willy's, Source Facebook
South San Francisco Conference Center, 255 South Airport Boulevard, South San Francisco, CA 94080, United States
Register Now
South San Francisco Conference Center, 255 South Airport Boulevard, South San Francisco, CA 94080, United States
Register Now