Where to Drink in NYC: Brooklyn
From Williamsburg to Park Slope, these are the best bars in Brooklyn you need to try tonight.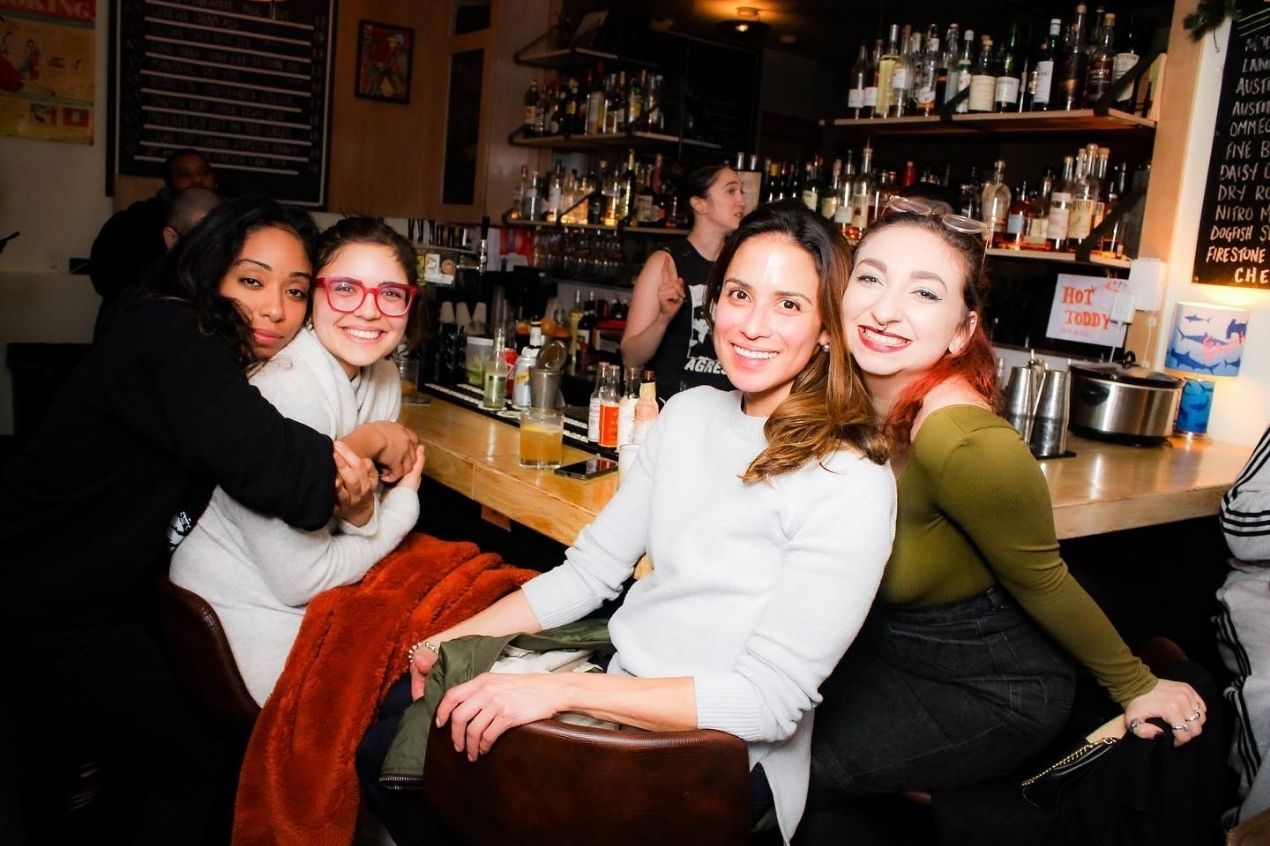 Apart from Lilia's Pasta and a vast array of diverse neighborhoods, Brooklyn is home to some of the best bars in the city. Whether you're headed to a party, looking for a pregame spot, or looking for a romantic bar for a mid-stage date, Brooklyn has got you covered. Here are some of our favorites from throughout the borough.
The Long Island Bar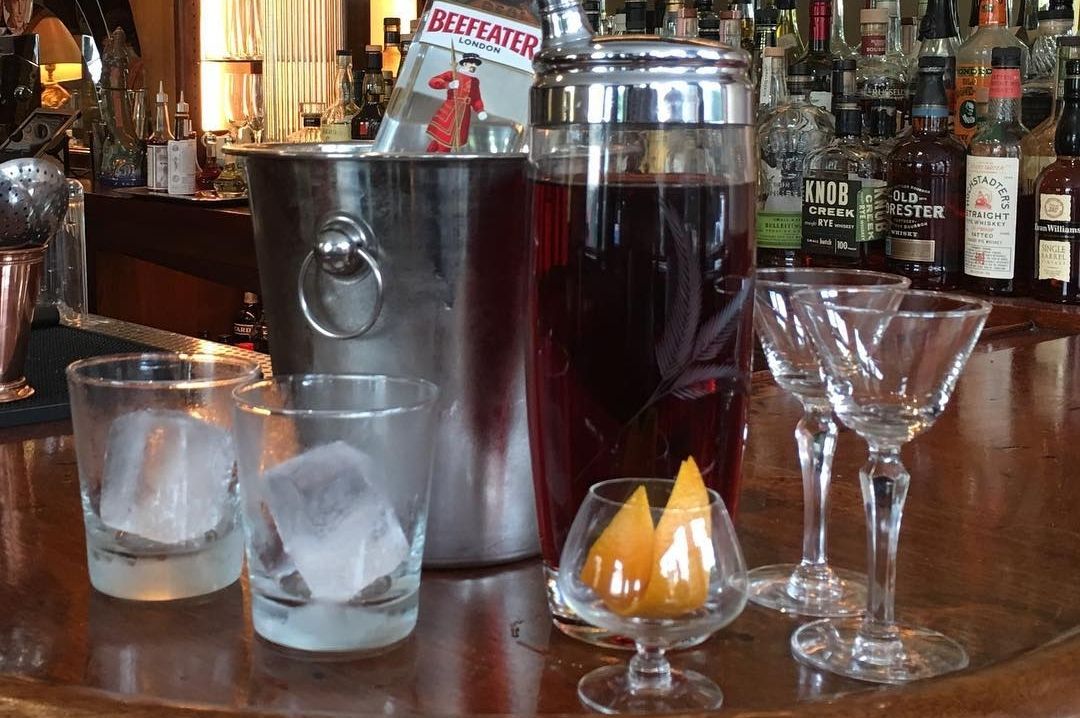 The Long Island Bar, Source Instagram
A revivalist spirit is at the core of this retro-fitted bar from Toby Cecchini, taking over from the mid-century greasy spoon the Long Island Restaurant. He does more than simply dig up old bones—he fleshes out the joint into a new being entirely. Try the drink Tortas, once powered by the blue-collars of the neighborhood, for Cecchini's fine-tuned list of six bedrock quaffs ($12). A true bartender's bartender, Cecchini is a bit of a legend in cocktail-swilling circles—along with creating the modern Cosmo at the Odeon in '87, he also ran the beloved drinks den Passerby until it shuttered in 2008. Such chops are on display in a biting but balanced rye-and-Campari Boulevardier and a tart gimlet, given a fiery kick from ginger grated into the lime cordial.
Location - 10 Atlantic Ave, Brooklyn, NY 11201, United States
Dromedary Urban Tiki Bar

Dromedary Urban Tiki Bar, Source Instagram
If you've ever wanted to enjoy a tiki drink or an immediate hangover, Dromedary in Bushwick is your new spot. The bar offers a full menu of delicious specialty cocktails, many of which are frozen and served with umbrellas, flowers, and plastic flamingos. Some must-try drinks include Boomerang Bow tie, Bloody as Hell, Austin East Cider, and many more. They also offer special events several nights a week, including trivia and comedy, plus food by Duncan's Burgers in the back.
Location - 266 Irving Ave, Brooklyn, NY 11237, United States
Yours Sincerely

Yours Sincerely, Source Facebook
Leaning into its identity as a cocktail laboratory, Yours Sincerely serves drinks swirled in beakers and test tubes. Its drinks come with cheeky scientific names such as its take on the daiquiri, called the Lab Rat, as well as the negroni, known as the Critical Mass. Grab your lab coat and strap on your goggles to become a mad scientist in your own right: you can concoct your drink and channel that inventive spirit by plucking mixers and elixirs from the menu. Keep seeing their board for 5 pm to 8 pm cocktail Happy Hour and other specials. Transmit the Box, Agent Orange, One of Those, Re-Animator, and many more are the featured cocktails on their menu.
Location - 41 Wilson Ave, Brooklyn, NY 11237, United States
Elsa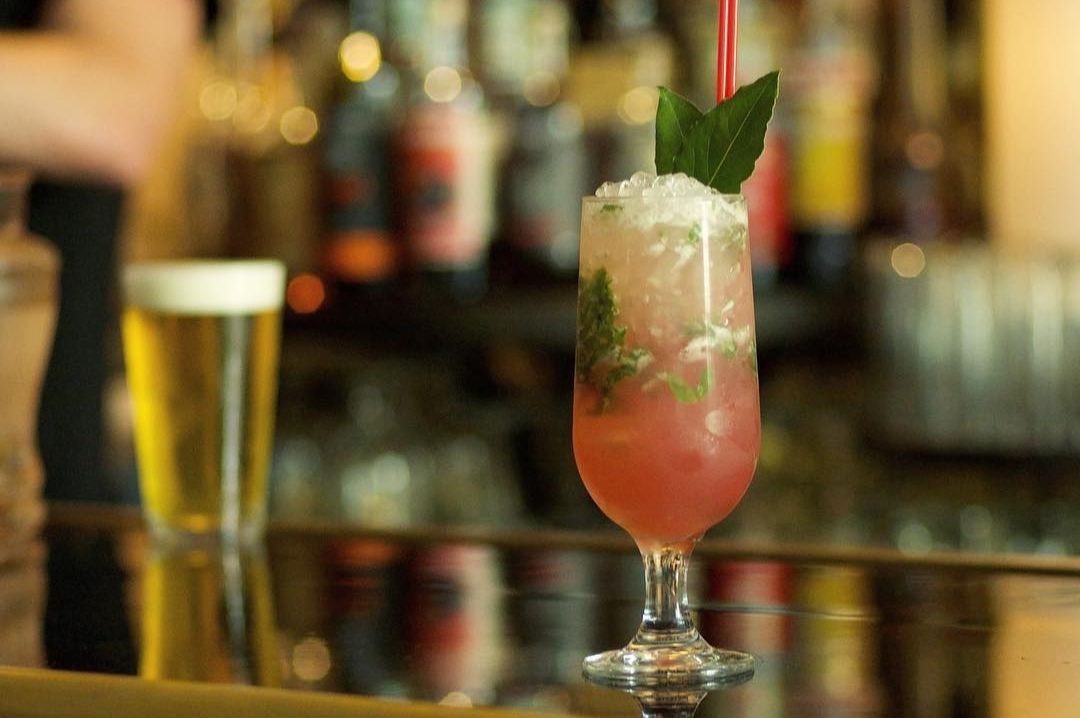 Elsa, Source Facebook
Elsa, an art deco-inspired bar, has some delicious cocktails and a quirky feel to it that brings you back to old New York. We highly recommend their strawberry mojitos for a twist on a classic favorite. It is perfect for a first date or a relaxed night out complete with the old-fashioned sewing machine near the bar! Highway Kind, I catch Midnight, Elsa's Hard Lemonade, Hotel Danger!, and many more cocktails are house specialties.
Location - 136 Atlantic Ave, Brooklyn, NY 11201
Westlight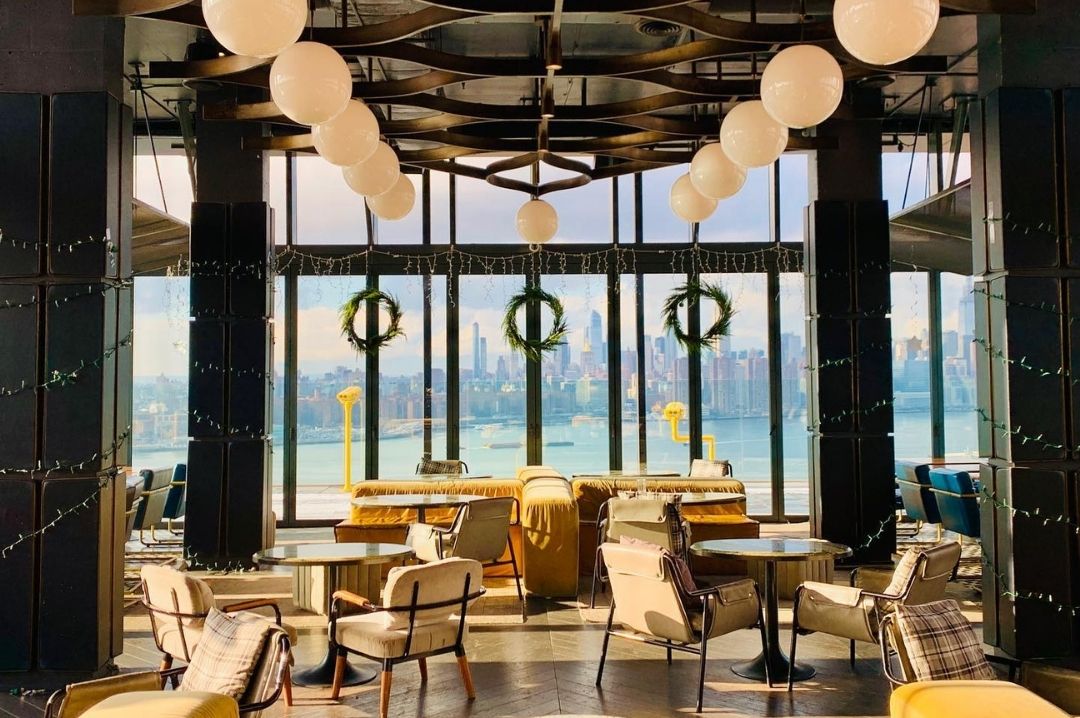 Westlight, Source Facebook
You'll most likely have to wait in line for the elevator up to this chic, meticulously composed bar. When you reach the 22nd floor, you may have to wait in another line. Your reward: the breathtaking westward-facing view for which this bar was named, Westlight. The roof's indoor/outdoor space is the ideal vantage point for sunset-silhouetted Manhattan-scapes in any weather. As temperatures rise, so does your barrier to entry. Try to beat the crowd as early as noon on weekends, and you'll find a vast wine list, original cocktails - like North Fork Royale, The William, Cedar House Mule, Frostbite, and Mt. Fuji - well-priced draft beer and fancy tapas.
Location - 111 N 12th St 22nd floor, Brooklyn, NY 11249, United States
Grand Army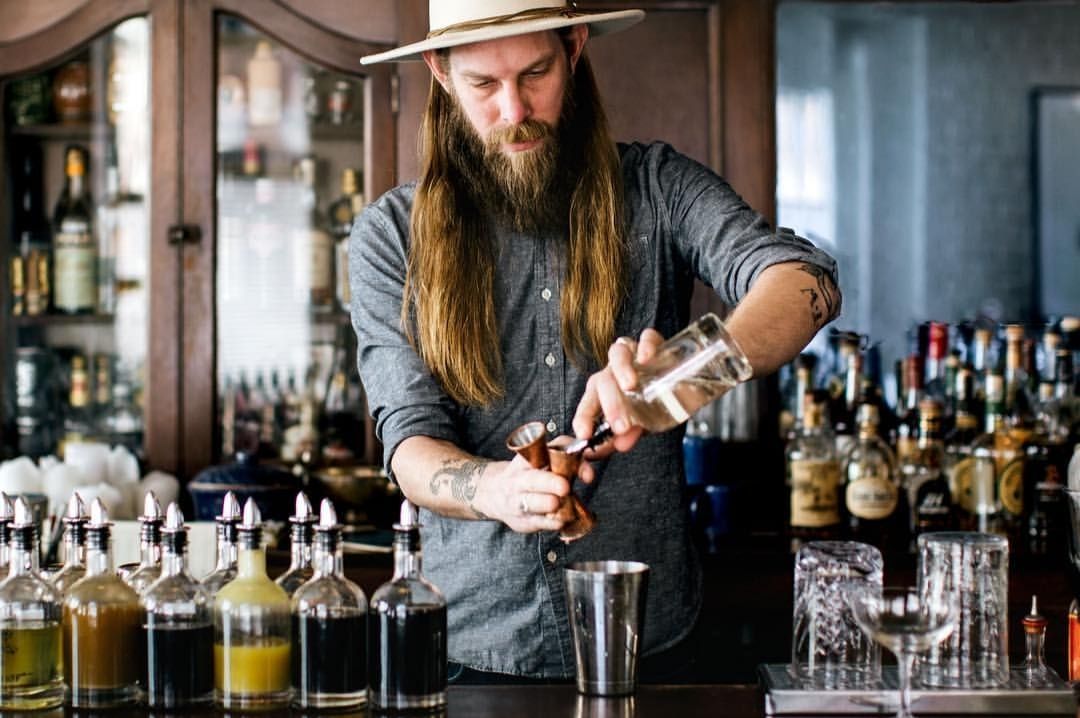 Grand Army, Source Facebook
With the likes of Daniel Kreiger, Noah Bernamoff, and Damon Boelte working their magic together, Grand Army is predestined to be on this list. The beautiful surroundings, excellent raw bar, cocktails, and concise, smart wine list don't hurt either. You can try the Arrowhead Ltd. or Boardwalk Flyer or ask Boelte or any other excellent bartenders behind the stick to make you something off-menu.
Location - 336 State St, Brooklyn, NY 11217, United States
Grimm Artisanal Ales

Grimm Artisanal Ales, Source Facebook
Grimm Artisanal is full of happy dudes drinking beer from large glasses while surrounded by Scandinavian decor, potted succulents, and iPad Square Stands. The husband-and-wife owners are allocating one-fourth of the brewery's space toward aging sour beer. Living Daylights (a dry-hopped sour ale), the Beers Tart (a cherry taste carrying a hint of licorice), and the Mango-Guava Pop! (a sour ale sweetened with mango, guava, and milk sugar) are some of our recommendations.
Location - 990 Metropolitan Ave, Brooklyn, NY 11211, United States
Erv's on Beekman

Erv's on Beekman, Source Facebook
Erv's on Beekman is expanded into a large coffee shop and cocktail bar. It is a comfortable joint filled with locals. The coffee shop is popular with folks looking for a place to work during the day, but the space transforms once the sun sets – laptops disappear, and coffee-stained mugs are replaced with glasses brimming with vodka and whiskey. You can not go wrong with their inventive house specialties like Big Willie Style (bourbon, spiced-honey balsamic reduction, muddled strawberries), and Señor Hemingway (tequila, mezcal, grapefruit, lime, maraschino liqueur), but for a real treat, ask Rob, the Bartender to mix you something special. Be sure to grab something to eat as Erv's brings in great chefs - like Deepika Kewlani Varkey and Sacred Chef & Company - to create exciting culinary experiences, such as flavorful chicken kebab and breakfast tamales.
Location - 2122 Beekman Pl, Brooklyn, NY 11225, United States
Pokito Brooklyn

Pokito Brooklyn, Source Facebook
Located in South Williamsburg, Pokito offers many beers and wine options, as well as several specials like the "Rick Ross" (pear, cinnamon, lemon, and thai chili-infused tequila), Paloma, Lolita, Tokyo GT, and Bloody Mary. Pokito regularly tops the list of the best bars in Brooklyn for its unique drinks and ease on the pocket that you can find here.
Location - 155 S 4th St, Brooklyn, NY 11211, United States
Brooklyn Crab

Brooklyn Crab, Source Facebook
Nestled in Red Hook's subway-free sanctuary, the Crab has two full bars replete with specialty cocktails and frozen drinks, a veritable thicket of picnic-table seating, a putt-putt course, a cornucopia of fresh seafood, and a postcard-worthy southwest-facing eye on the Hudson River Bay. Warm evenings and weekends at the Crab are predictably jammed, so your best bet is a weeknight and early evening. Bloody Breuckelen, Coconut Mojito, El Gran Jefe, Red Hook Iced Tea, Margarita are specialty cocktails.
Location - 24 Reed St, Brooklyn, NY 11231, United States
Header Image: Erv's on Beekman, Source Facebook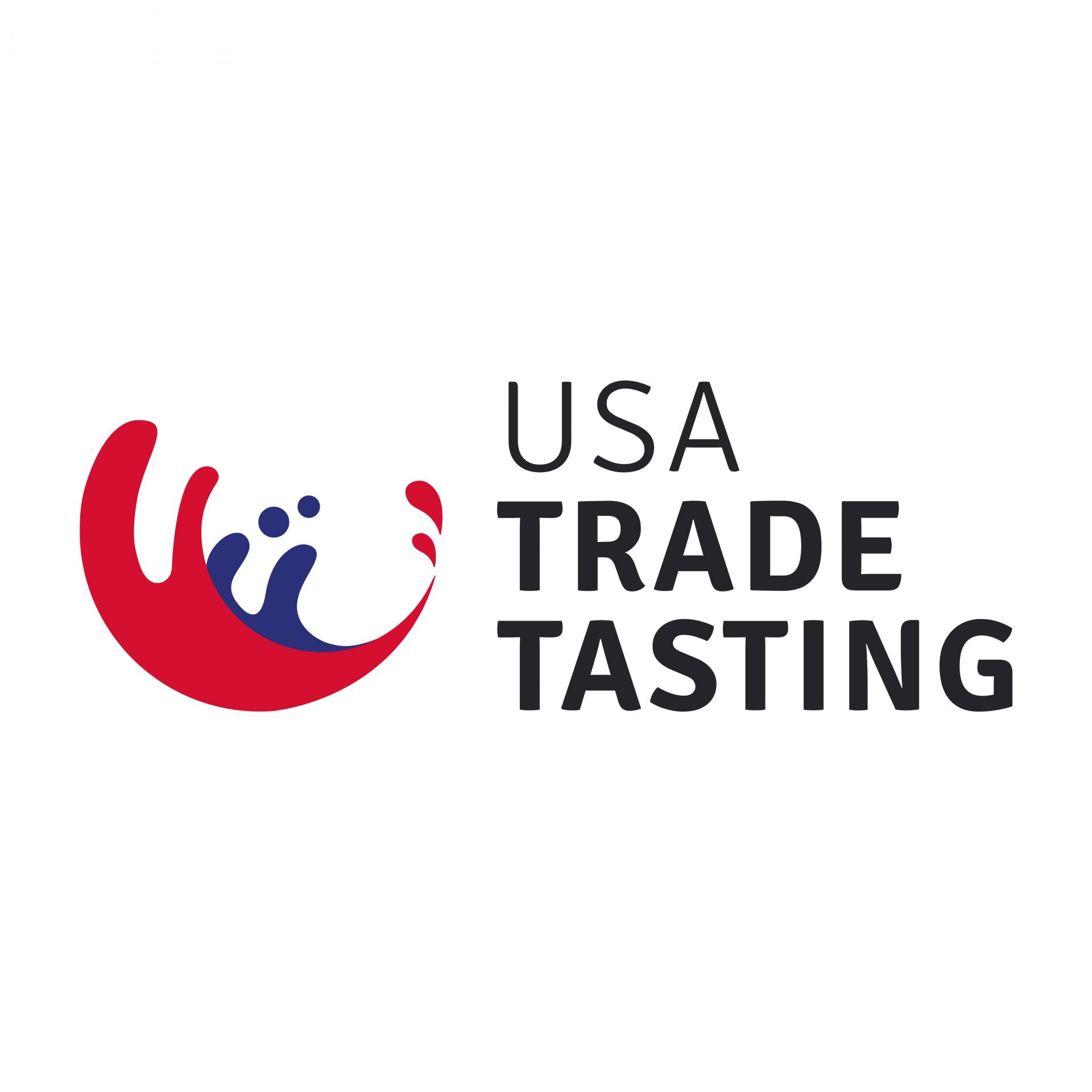 Morgan MFG, 401 N Morgan St Suite #204A, Chicago IL 60642
Register Now
South San Francisco Conference Center, 255 South Airport Boulevard, South San Francisco, CA 94080, United States.
Register Now
South San Francisco Conference Center, 255 South Airport Boulevard, South San Francisco, CA 94080, United States
Register Now