How to drink like a Newyorker
In a city where almost everyone fits in - make sure you don't stand out.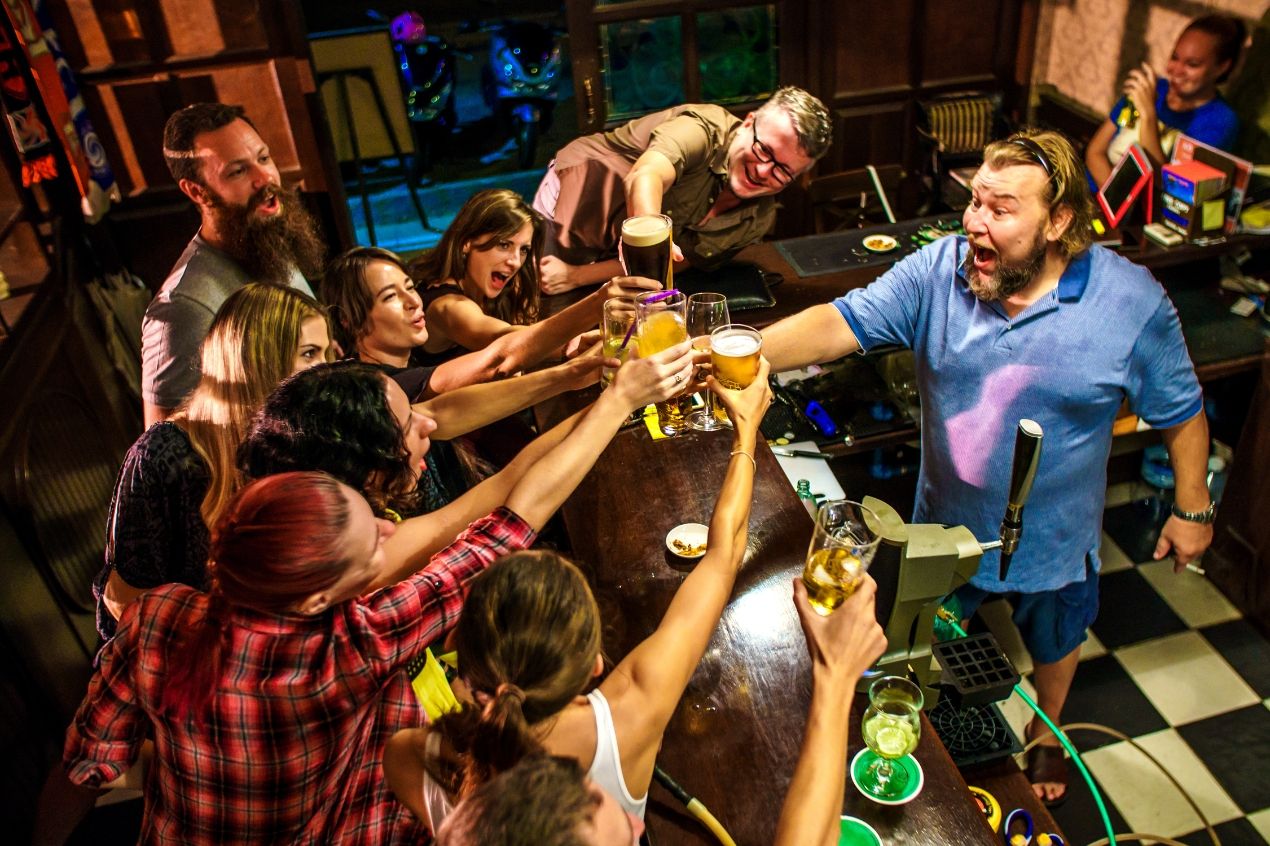 New York is arguably one of the most diverse cities in the whole world with people from every country living and thriving together. It is a given that you absolutely cannot put any rules to living or behaving like a New Yorker, but spend enough time in the city and you'll know that there are some you absolutely cannot escape.
Know your neighborhood
New York is a big city with many neighborhoods, each with its unique bar scene. So, explore your local bars and get to know the people and atmosphere. Almost every neighborhood has its own style of bar and type of drinks that are most popular. Make sure you follow that and you'll never have an awkward moment with the staff!
Order local
New York is home to many local breweries and distilleries, so make sure to try some of their products. Order a local beer or whiskey to get a taste of the city. If not New York, definitely try American products. Bourbon rather than Scotch, Budweiser rather than Heineken. To explore the craft scene, here is a list of NYC Breweries and Distilleries.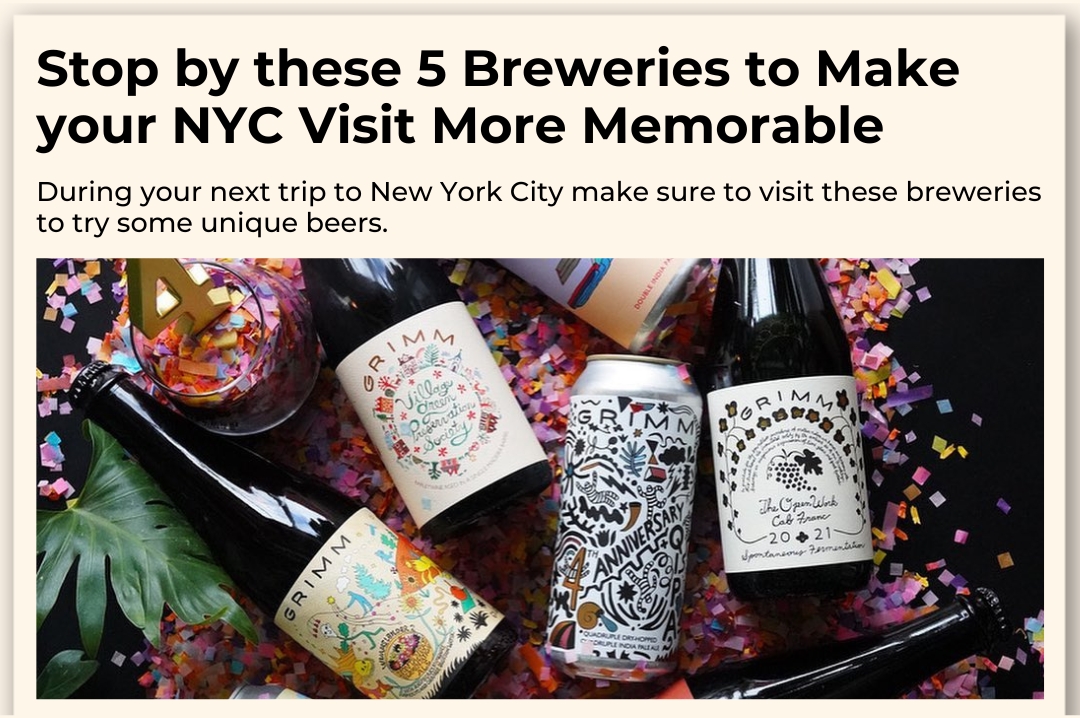 Embrace happy hour
It is not news that NYC is one of the most expensive cities in the world. So do not be ashamed to use up the Happy Hours, Happy hour is a popular tradition in New York, where many bars offer discounts on drinks and food during certain hours of the day. Take advantage of these deals and socialize with locals.
Try a classic cocktail
New York is known for its classic cocktails, such as the Manhattan, Old Fashioned, and Martini. Order one of these timeless drinks and experience a taste of the city's history. In general the cocktails scene is A1 with plenty of award winning bars featuring the most trained and expert bartenders.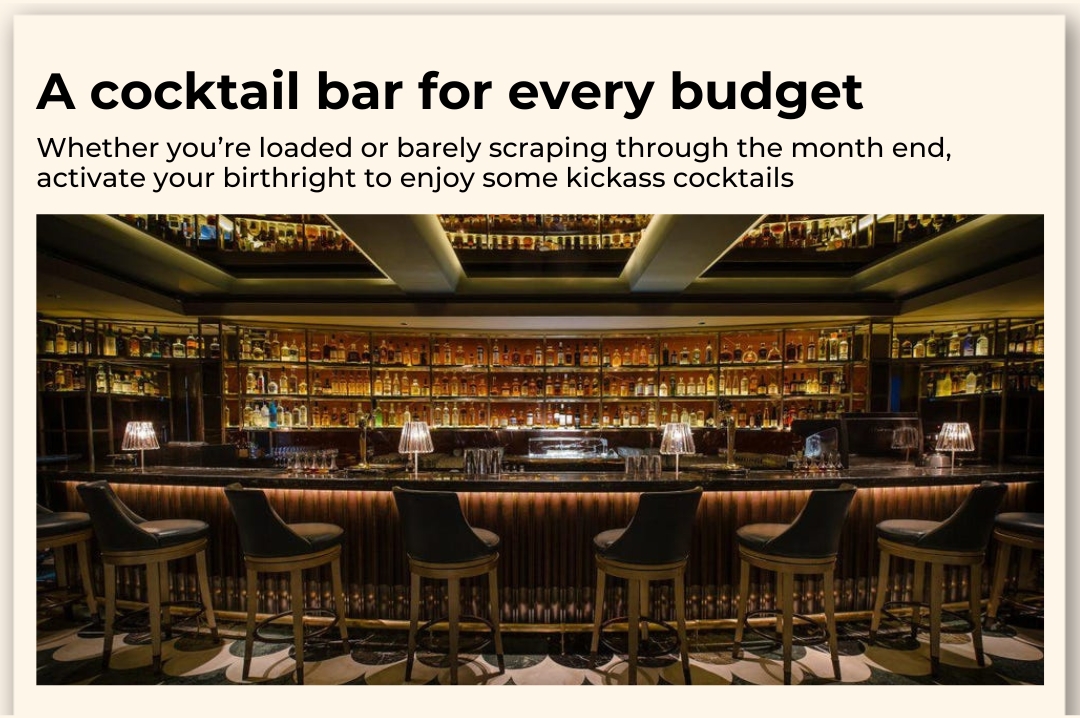 Brunch cocktails
Brunch is a big deal in New York, and it's a great opportunity to enjoy a cocktail before noon. Mimosas, Bloody Marys, and Bellinis are all popular brunch cocktails in the city.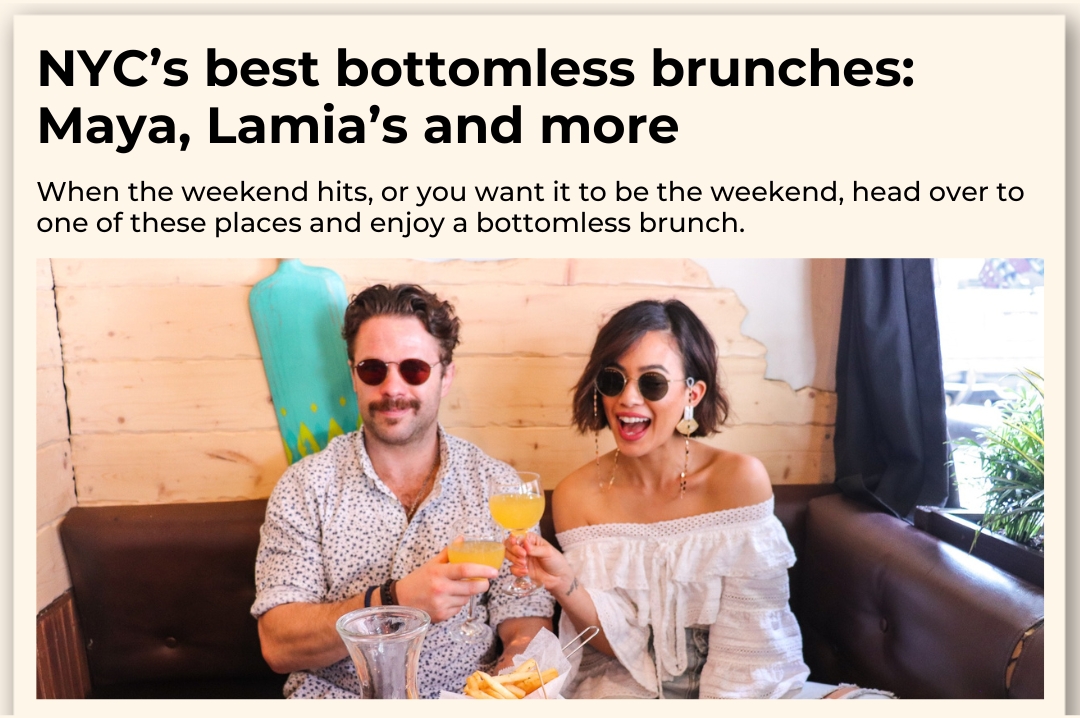 Dive bars & Speakeasies
New York has a rich history of dive bars, which are typically small, dimly-lit, and full of character. Dive bars are a great place to meet locals and experience a laid-back drinking atmosphere with beers and wings. NYC Speakeasies on the other hand are a product of Prohibition. While they are also dimly lit and meant to be budget friendly, they are considered very classy, almost a gentleman's club, if you will and focus on brown spirits.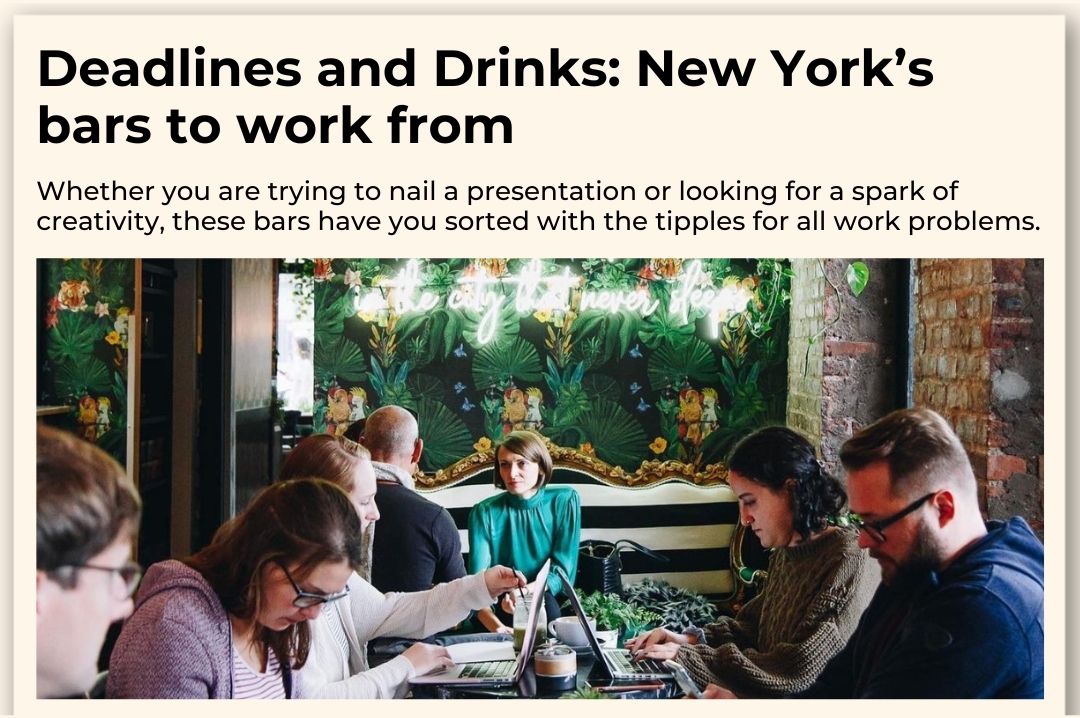 Work from a bar
It is not surprising to know that the city that never stops hustling pretty much works from everywhere, including fun places like bars. There are a number of work friendly stations with low music, strong wifi and plenty of plug points - more so since Covid 19 hit the world. Here is a curated list of the best bars to work from.
Written by Stuti Khetan, Beverage Trade Network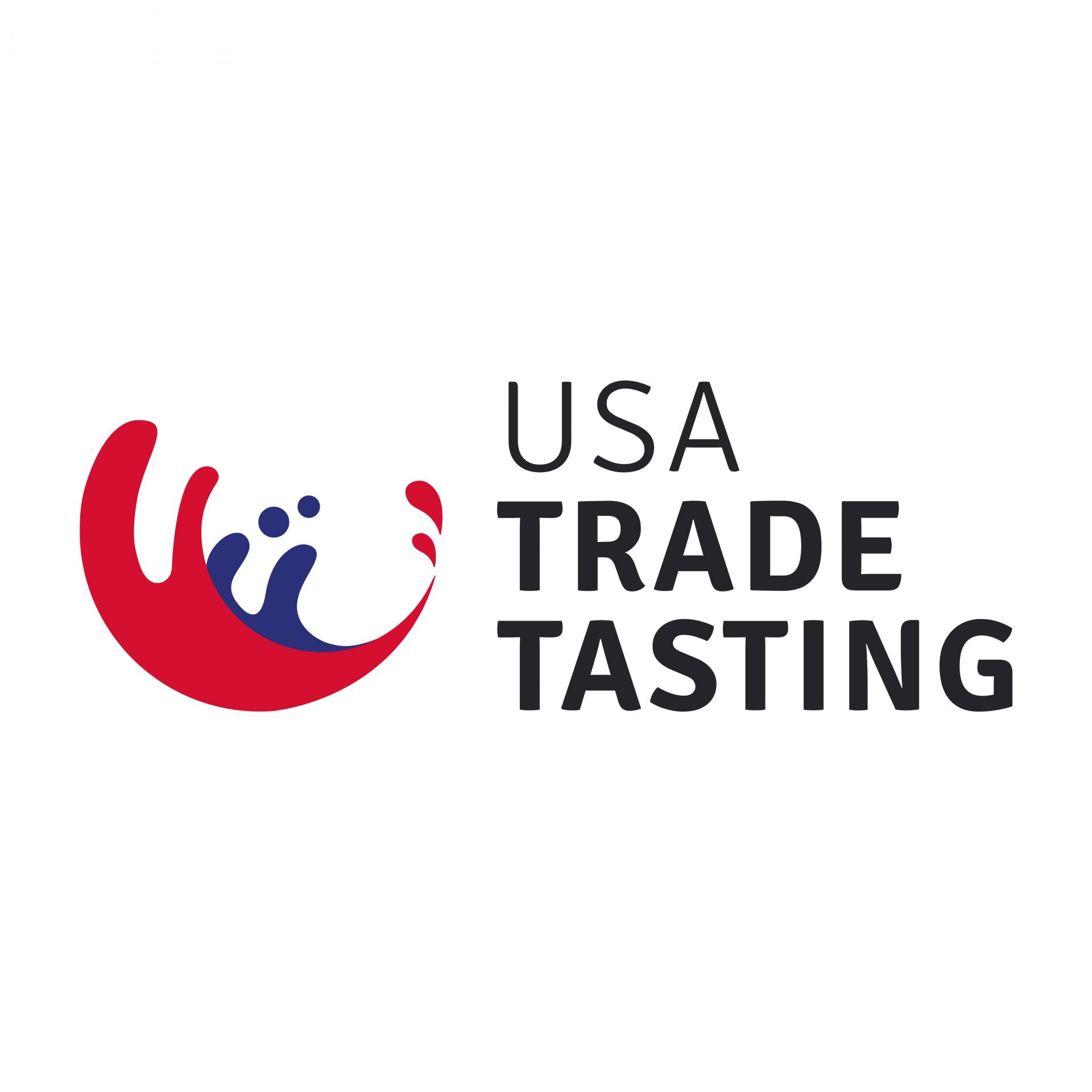 Morgan MFG, 401 N Morgan St Suite #204A, Chicago IL 60642
Register Now
South San Francisco Conference Center, 255 South Airport Boulevard, South San Francisco, CA 94080, United States.
Register Now
South San Francisco Conference Center, 255 South Airport Boulevard, South San Francisco, CA 94080, United States
Register Now